Torque have just launched their summer campaign in where you can get massive discounts on their devices. The April-icious Mobile Deals of Torque will let you enjoy huge discounts of up to 60% off on all models. This promo covers to their basic phones, smartphones and even tablets.
One of the units that are on sale is the Torque DROIDZ Span in where you can get a massive discount of 63% OFF discount from P3,499 to P1,299. Torque Droidz Span is a 5-inch Android smartphone with a 5-Megapixel Rear Camera and 3-Megapixel Front Camera.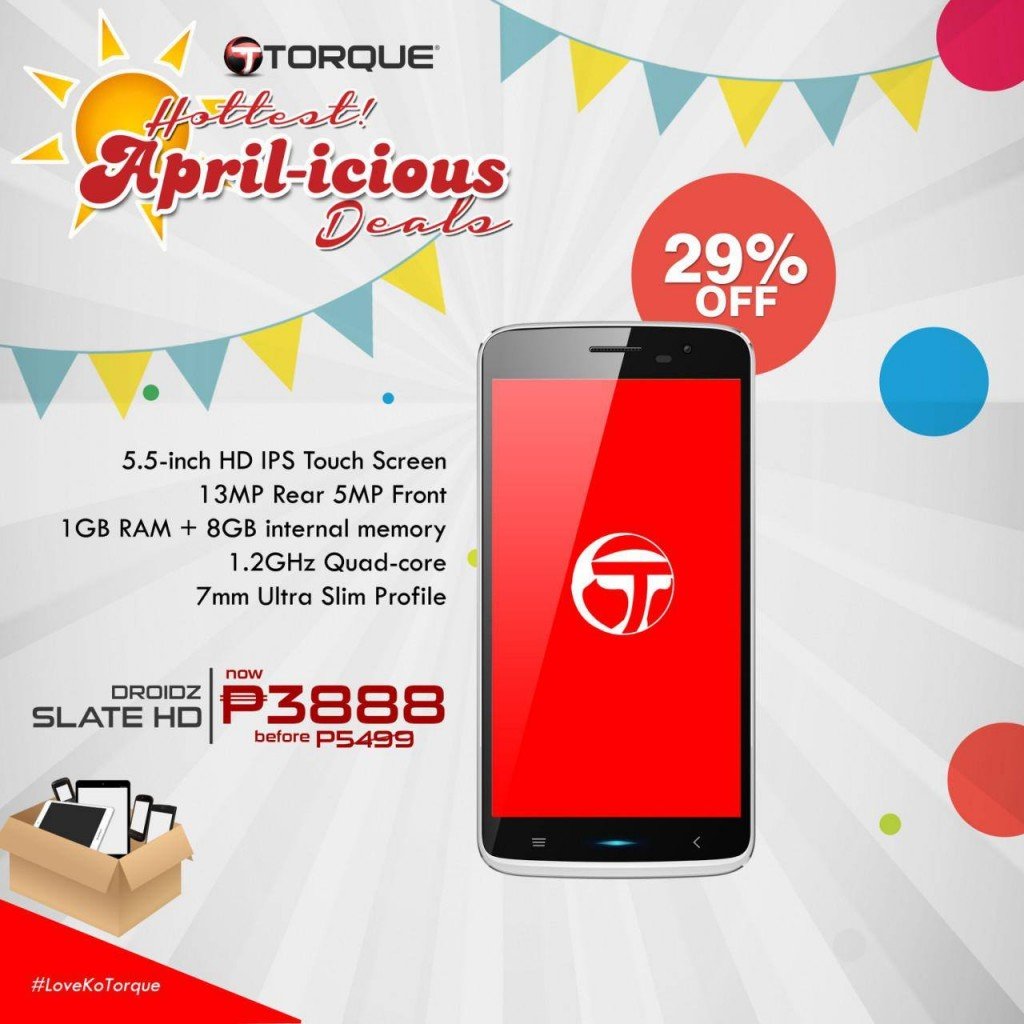 Another device included in the sale is the Torque DROIDZ Slate HD in where you can get a discount of 29% Off. Its price is brought down from P5,499 to P3,888. It has become one of the most affordable phablets today. This smartphone features a 5.5-inch IPS HD Display, 1GB RAM, and 8GB Internal storage.
Check out the full price list of the promo here: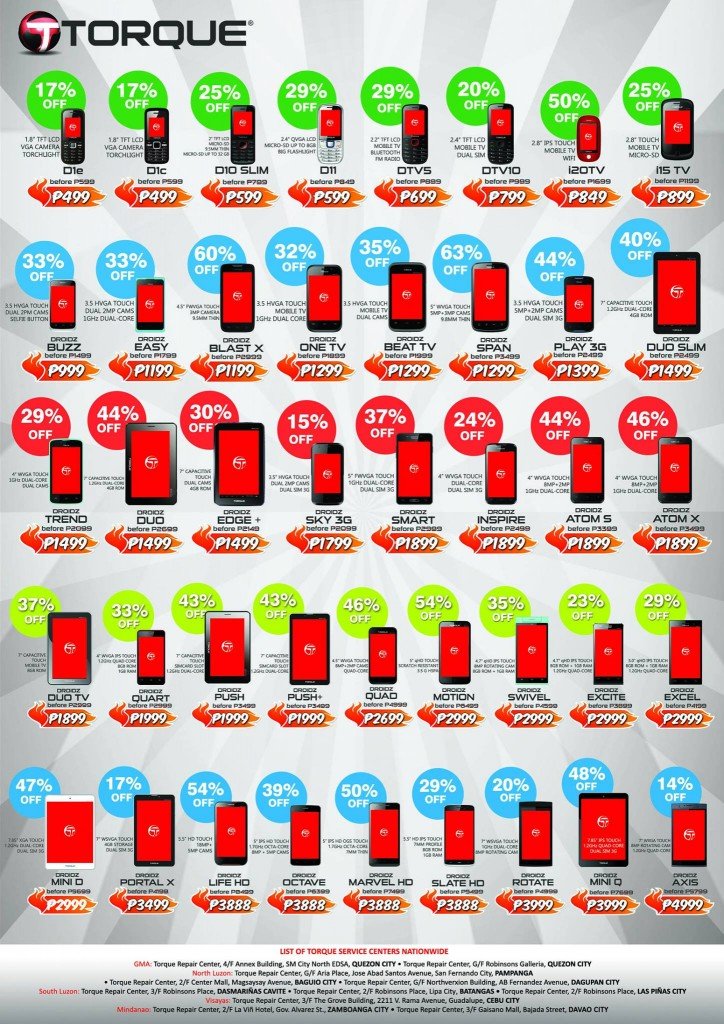 So what are you waiting for? head over to the nearest Torque stores and check out their newest products!