When it comes to display, having a 120Hz display or more is really essential for gaming as you can have a bigger advantage compared to your enemies especially on FPS games like PUBG, Apex Legends, and Fortnite but for those people  but for some people, they would prefer having an OLED display due to the accurate and vivid colors of the display and better blacks and during Computex 2019 at the ASUS booth, we've seen the first ASUS ROG notebook to sport a 4K OLED display.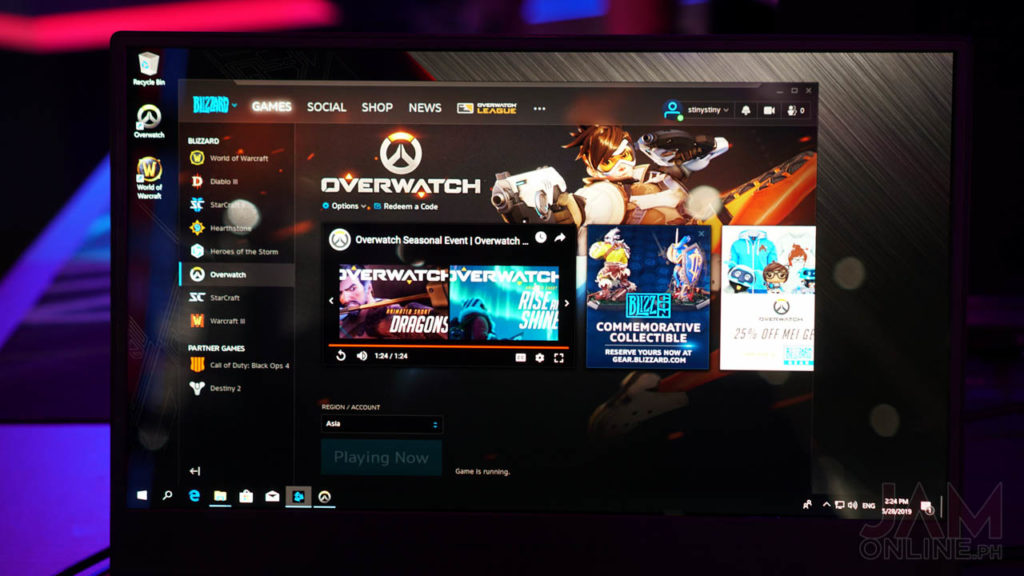 Well, it isn't the first display to sport an OLED panel as Razer has done it too with their Razer 15. Unfortunately, the OLED display is capped at 60Hz refresh rate so you won't get the same smoothness and feel of the 240Hz panels on most ROG Notebooks. But hey, at least we're getting an OLED display which is the choice for some people.
The 4K OLED display will arrive first on the ASUS ROG Zephyrus S and selected future models will also have the option to have a 4K OLED display.