HUAWEI has recently launched the MatePad 11 PaperMatte Edition in the Philippines — it's a unique tablet from HUAWEI that features a PaperMatte Display that has several features including an anti-fatigue display, a nano-level anti-glare etching technology to reduce glare, and also a textured feel that adds friction when using the M-Pencil on the tablet.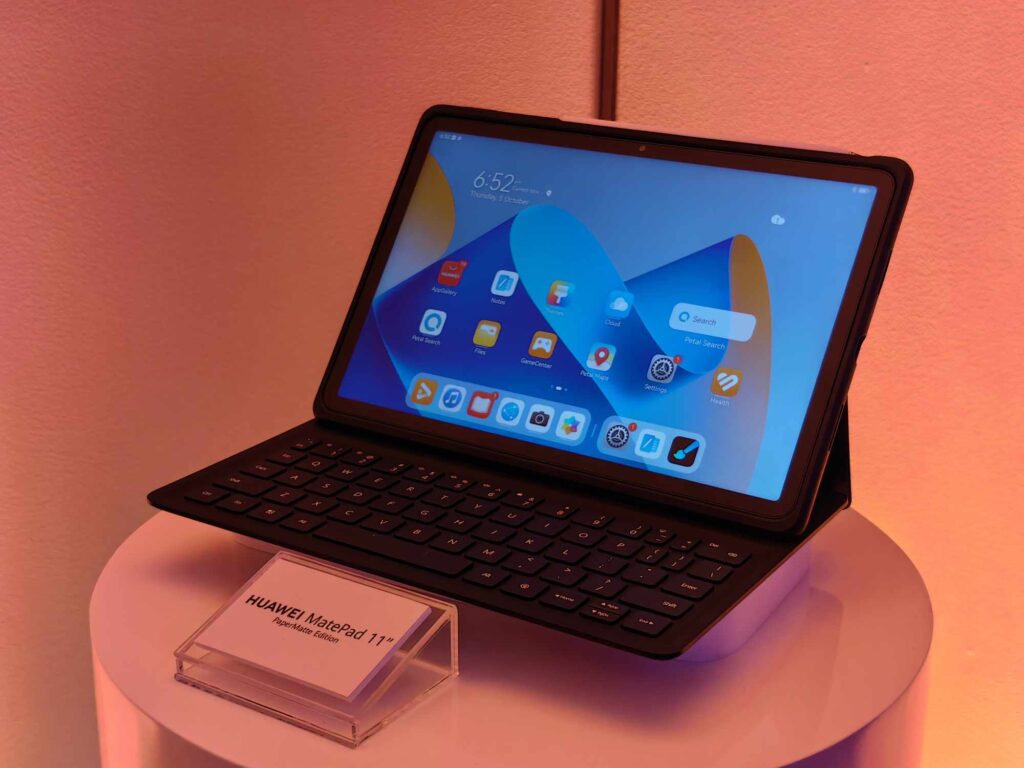 HUAWEI MatePad 11 PaperMatte Edition Specs
11-inch IPS Display, 120Hz refresh rate, HUAWEI PaperMatte Display
Qualcomm Snapdragon 870 Processor
8GB RAM
128GB Internal storage
13MP Rear Camera
8MP Front camera
WiFi 6
Bluetooth
Support for HUAWEI Magnetic Smart Keyboard
Support for M-Pencil
HarmonyOS 3.1
7250mAh battery
22.5W Fast Charging
Other cool features that we can see on the tablet includes support for HUAWEI Smart Magnetic Keyboard which gives you an added productivity and there's support for M-Pencil as well for note-taking and also for Drawing and annotating on HUAWEI Notes.
The HUAWEI MatePad 11 PaperMatte Edition also supports SuperHub and Smart Office if you have other HUAWEI devices and also there's the support for PC-Level WPS office on the tablet for optimized productivity on the tablet.
The HUAWEI MatePad 11 PaperMatte Edition is now available for pre-order until October 31, 2023 for Php29,999. You can also get freebies such as the detachable magnetic keyboard, M-Pencil 2nd Gen, HUAWEI Bluetooth mouse, and Php3,000 off voucher when you pre-order one. It also includes PC-Level WPS Office, Viu 1 year sub, and Edventure coupon worth Php1,000.