Samsung just made it to the #1 spot in the Philippines tablet market for Q3 2022 according to IDC Philippines. IDC Philippines has also posted that the Philippines tablet market has declined 11.6% Quarter-on-quarter in 3Q22 and it was almost flat compared to last year according to them.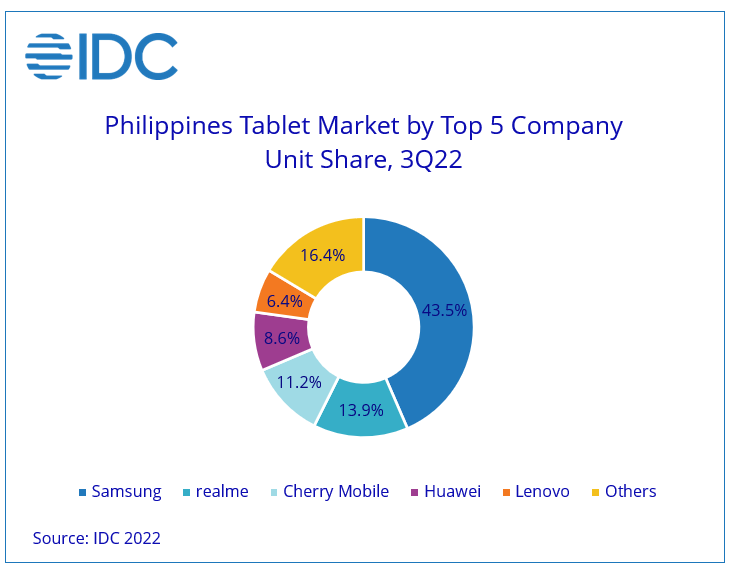 "The education segment has been the driver for the tablet market's growth since blended learning was implemented among schools in the Philippines. But it declined by 47.8% QoQ and 42.4% Year-on-Year (YoY) as more schools, both public and private, returned to physical classes as part of the Department of Education's (DepEd) expansion of face-to-face classes," said Angela Medez, Senior Market Analyst at IDC Philippines.
Samsung has the biggest market share at 43.5% market share thanks to their top-selling Galaxy Tab A7 Lite which accounted 80% of their shipments.
Despite the return of most schools to physical classes, Cherry Mobile still managed the third spot while realme captured the 2nd spot which isn't surprising as their tablet lineup has started to grow. While Huawei got the 4th spot and Lenovo for the 5th spot.