2023 is definitely the year for handhelds as Windows Report has just reported more information about the upcoming handheld device of Lenovo, the Legion Go. This device is aiming to challenge the Steam Deck and the ASUS ROG Ally which is wildly popular due to its form factor. But now, Legion has now join the game with its impressive hardware and features.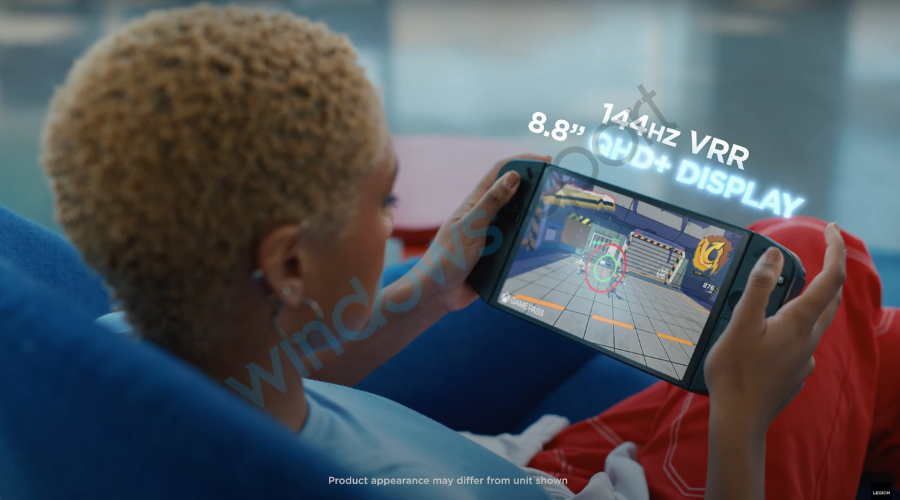 In case you're not familiar, the Lenovo Legion is a handheld device similar to a PSP, ROG Ally, and the Steam Deck and this device runs on Windows 11 which means that you can install applications such as Steam, Epic Games Store, Xbox Game Pass and many more.
For the specs, Windows Report has confirmed that the Legion Go will run on AMD Ryzen Z1 Extreme processor with AMD RDNA graphics which is pretty similar to the ASUS ROG Ally. It also packs an up to 1TB PCIe SSD, 16GB 7500MHz RAM and a large 8.8″ QHD+ display with VRR and 144Hz refresh rate.
While for the battery, the handheld will come with 49.2WHr battery along with 65W Charging with Super Rapid Charge technology. While for the ports, it will come with 2x USB-C and also an audio combo jack. While the gamepad will come with hall effect joysticks, mouse sensor, trackpad, assignable grip buttons, and more.
The Legion Go is expected to come out this IFA 2023 and it is expected to come with a price tag of $799 which is just a little bit expensive vs. the ASUS ROG Ally.
Source: Windows Report