Recently, OPPO Philippines has launched their newest smartphone that is more affordable than the OPPO F3 series and it's the OPPO A57. The smartphone is set to replace the very popular OPPO F1s. Just like the other OPPO smartphones, the OPPO A57 is also made for selfies as this one packs a 16-megapixel front camera. If you're looking for a selfie smartphone then you would want to probably want to take a look at my review below.
The same OPPO design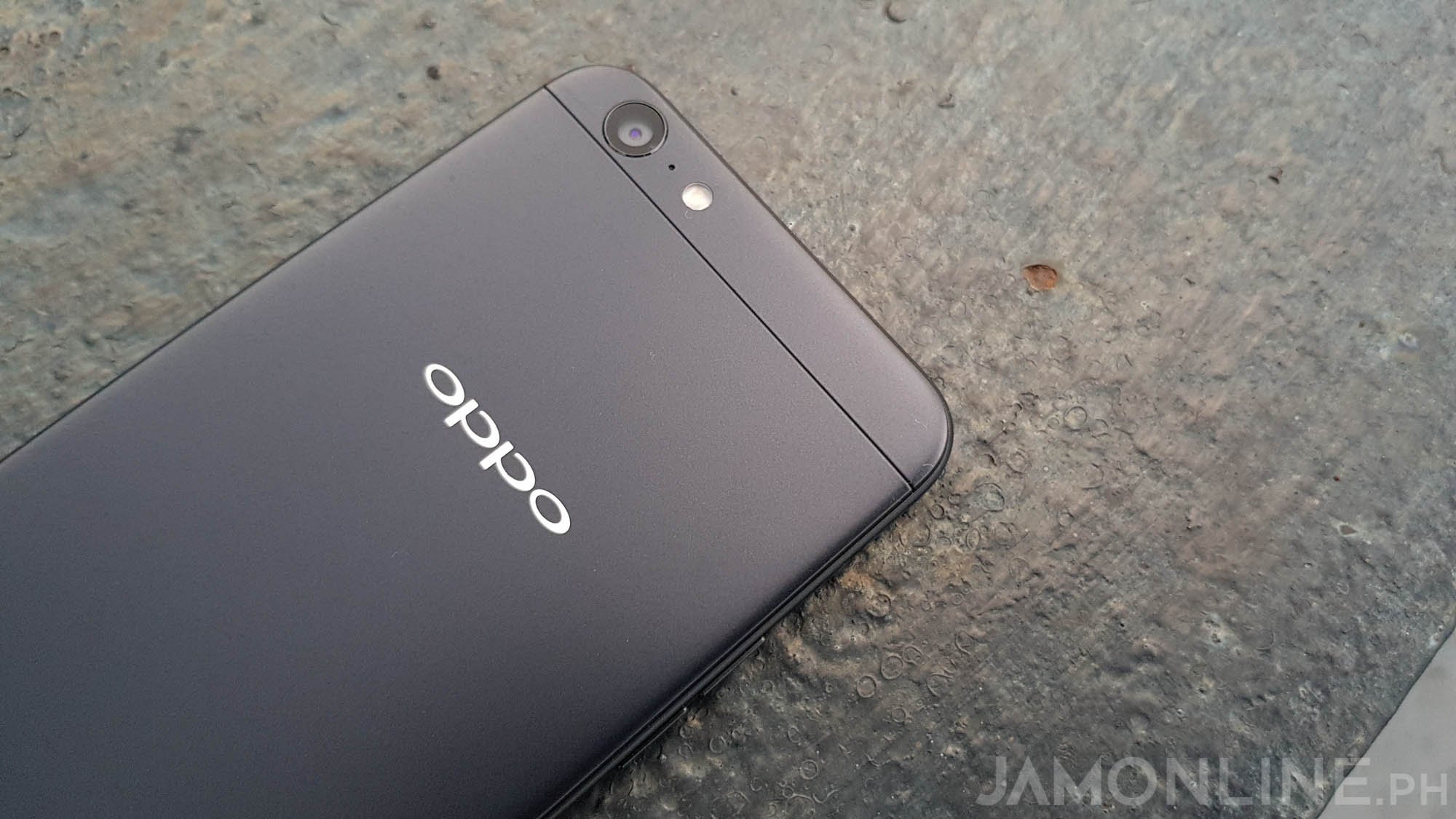 I'm pretty sure that a lot of you have seen an OPPO smartphone and you might have probably noticed that their smartphones look similar to each other and the OPPO A57 isn't any different from them. It's actually a good thing as I love the simple design which makes the smartphone look cleaner and better than other smartphones.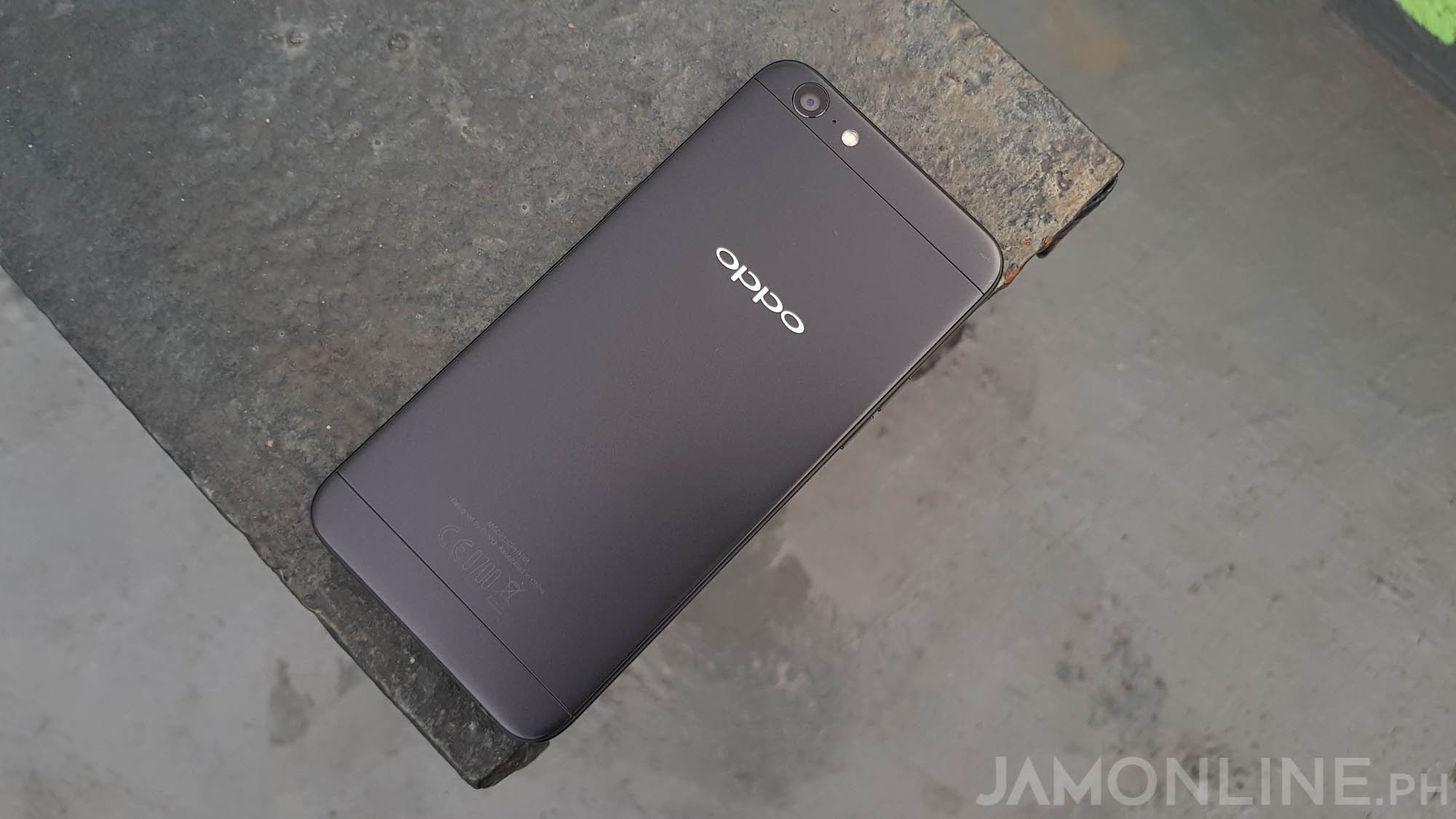 The OPPO A57 is purely made up of plastic but despite that, the smartphone feels solid and very comfortable to hold. Since this one is much smaller than the F1s, the OPPO A57 is actually very handy even if you have small hands. The smartphone also comes in different colors – Gold, Rose Gold, and Black but I believe the black color is the best of them all.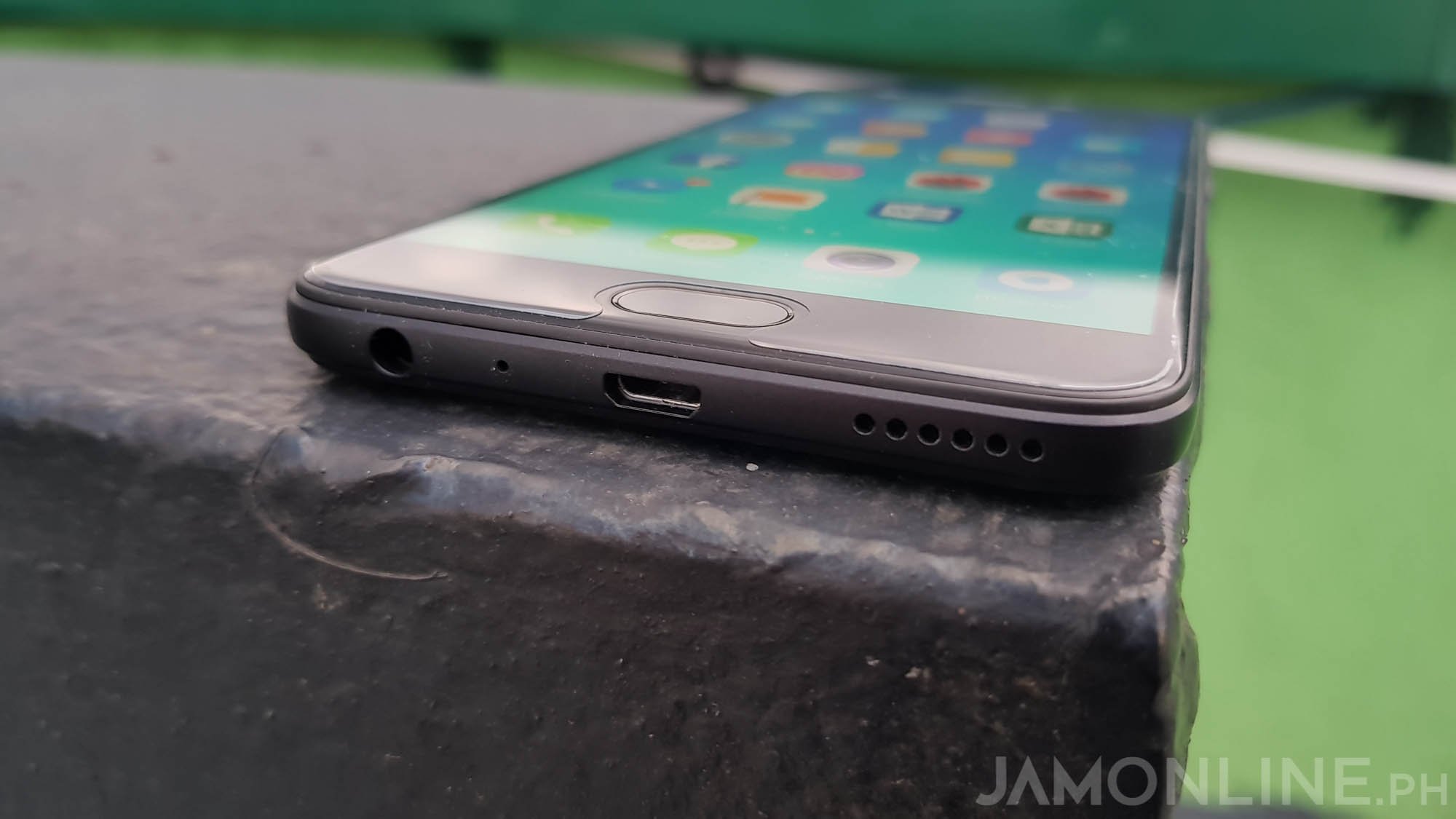 The OPPO A57 still utilizes a Micro USB port which is cheaper but not better than the USB Type-C and on the side of the ports is the speaker grills and also the 3.5mm audio jack. The smartphone also packs a fingerprint sensor which is located on the home button. Speaking of home button of the smartphone, it doesn't really pressed down similar to the OPPO F3 series but doesn't worry, you can still use it to go to the home button.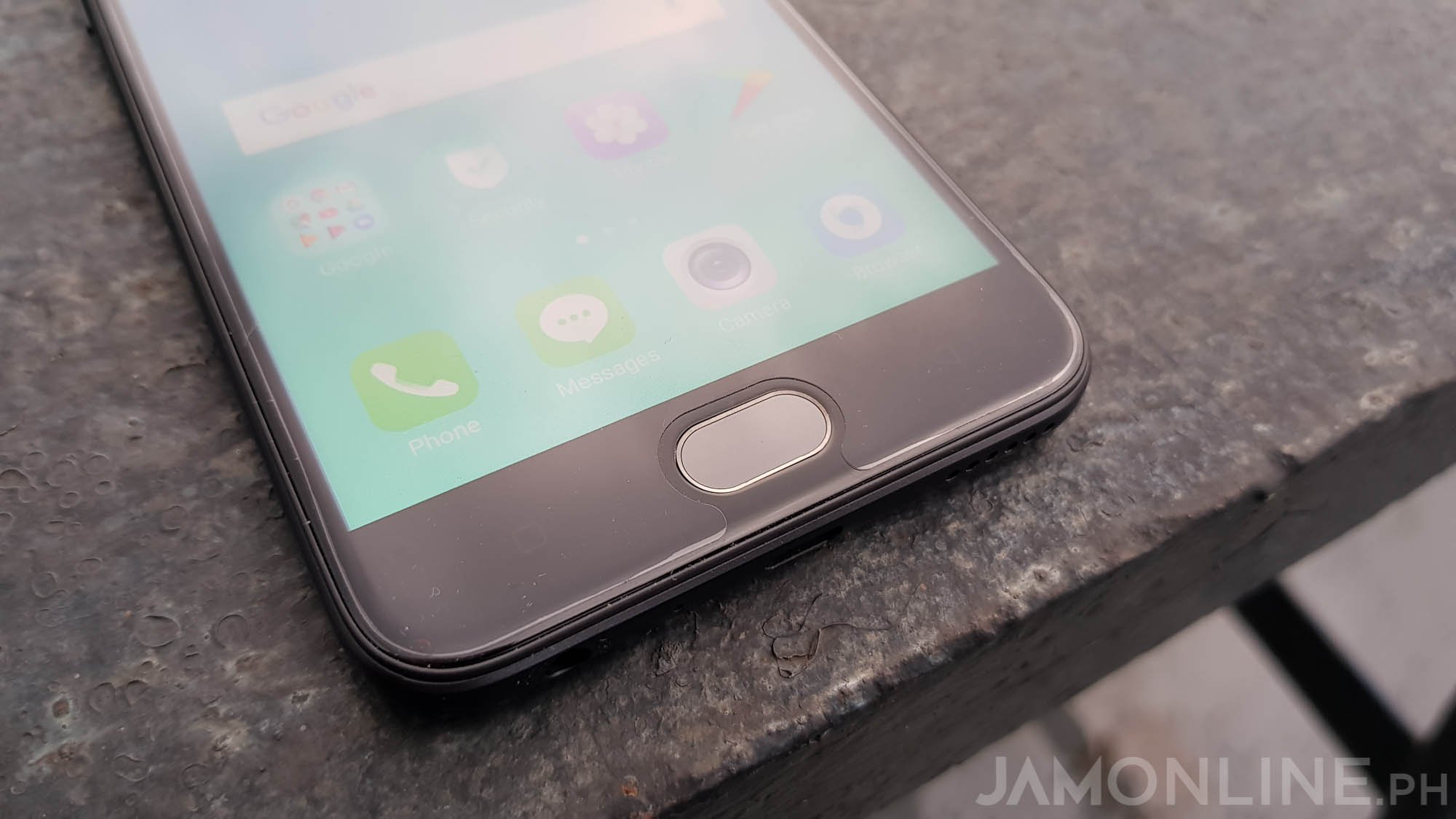 One awesome thing about the OPPO A57 is there's a dedicated microSD card slot for the tray. You can use a micro sim card, a nano sim, and a MicroSD card in a single tray.
Still the same HD Display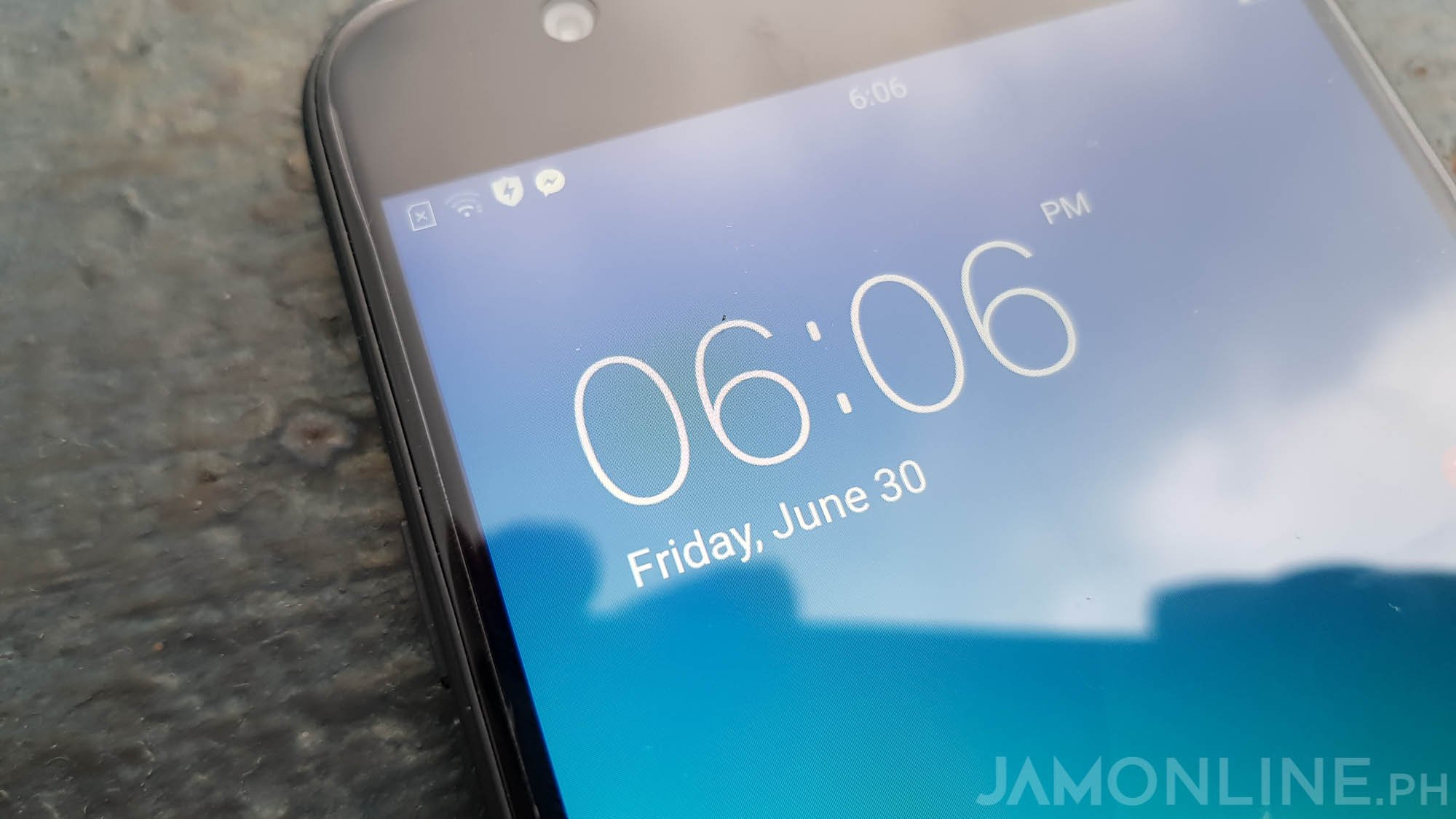 There's a smaller 5.2-inch display on the OPPO A57 compared to the one on the OPPO F3 and the OPPO F1s. OPPO A57's display isn't the best one that I've seen. The colors are a little bit dull but thankfully, the display is IPS so the viewing angles of the display are pretty good. It's only HD so it's not as sharp as the on smartphones with Full HD display.
Using the display outside won't be a problem as you can clearly see the display even in direct sunlight. But again, it doesn't have the ideal colors and it's only HD which is a little bit disappointing.
A Dragon inside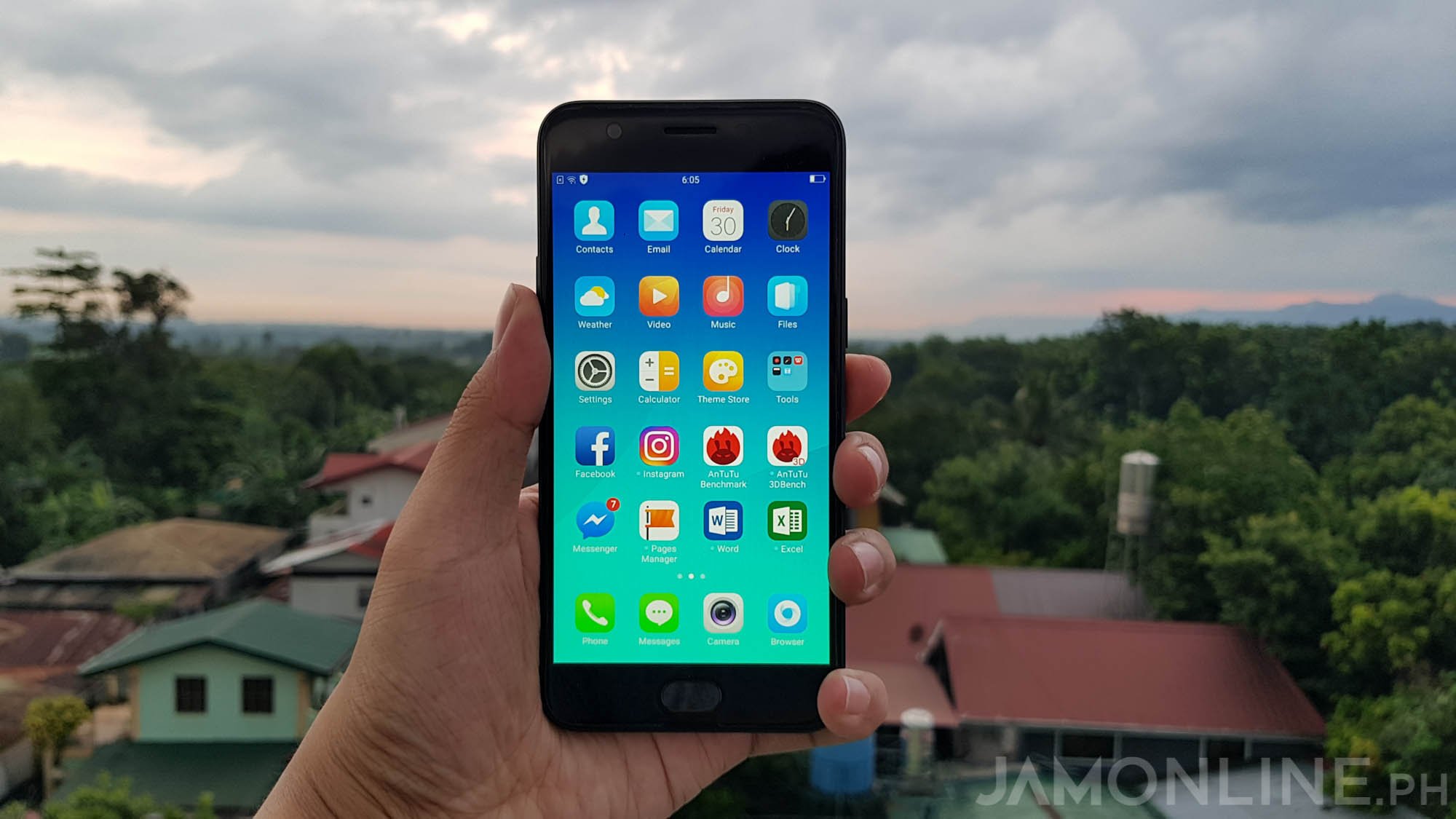 Instead of a MediaTek processor inside the smartphone, the OPPO A57 surprisingly uses a Qualcomm Snapdragon 435 Octa-Core processor and pairing this smartphone with a 3GB of RAM. This smartphone can do really well when it comes to light to mid-gaming and multitasking. However, if you're planning on playing games that are a little bit taxing then you might want to turn down the settings as this one will have a hard time playing games like NBA 2k17 at high settings. Nonetheless, the smartphone performs pretty well for its hardware and oh, don't worry. Mobile legends will do just fine on this smartphone.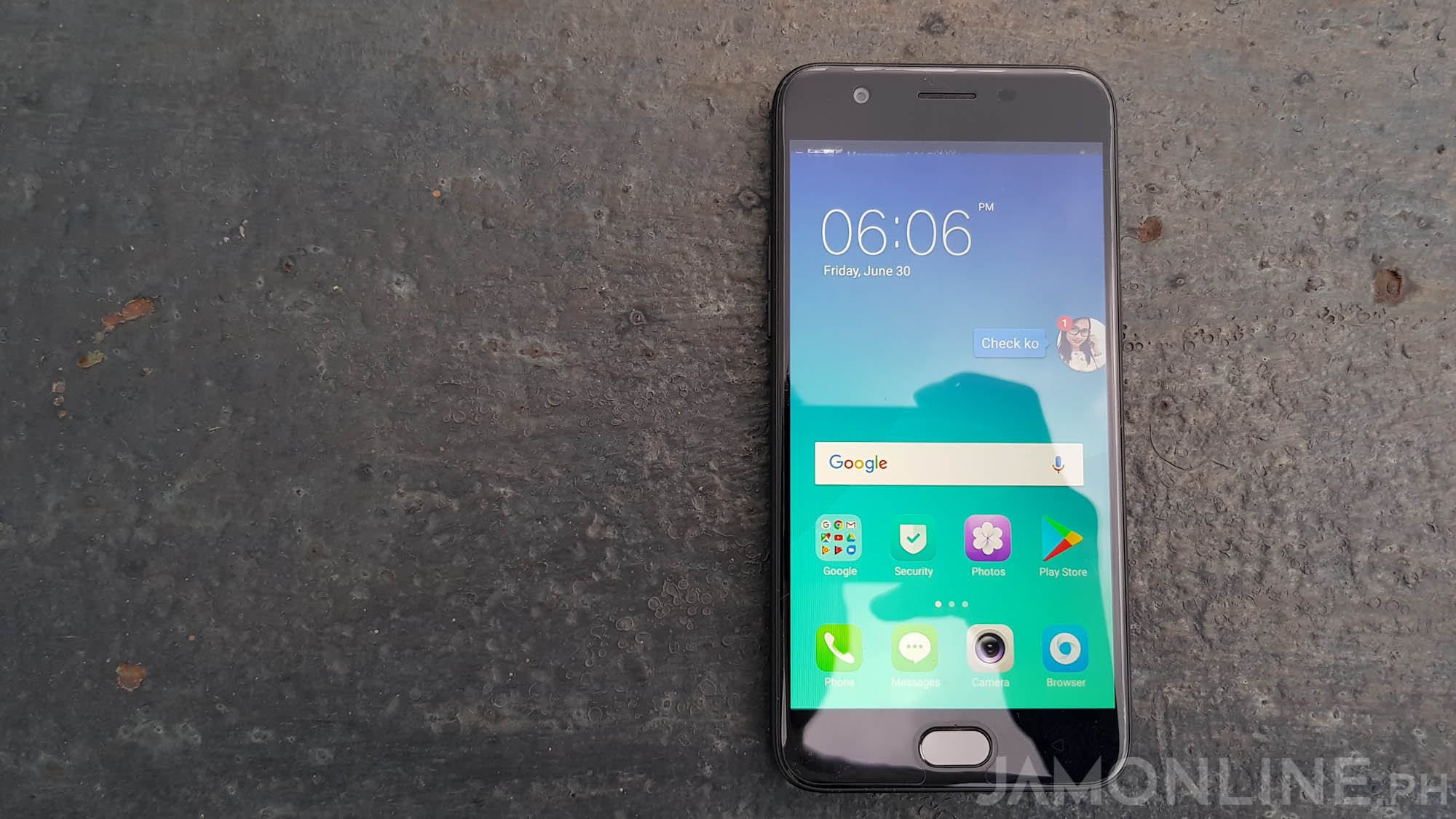 OPPO A57 still uses Android 6.0 Marshmallow with ColorOS 3.0. Yes, the operating system is a little bit old but what I like about ColorOS 3.0 is that the smartphone's software is optimized. I didn't even notice lags or slowdowns in my use. It's actually pretty good. However, If you're planning on opening a lot of games and apps simultaneously then that'll be a different case. But again, on normal usage, the smartphone gets pretty good performance for its price range.
Good battery life
One of the reasons why I like having a Qualcomm Snapdragon processor inside a smartphone is the efficient and amazing battery life. The smartphone packs a 2900mAh battery and at light usage, the smartphone can last more than a day. Yes, I was able to use this smartphone for one and a half day for a little bit of web browsing, Facebook, Instagram and some Overwing. While if you're planning on playing Everwing the whole day on this smartphone then expect a work day of battery life. Actually, I was not bringing my power bank anymore when I'm using this smartphone.
Solid Selfie Camera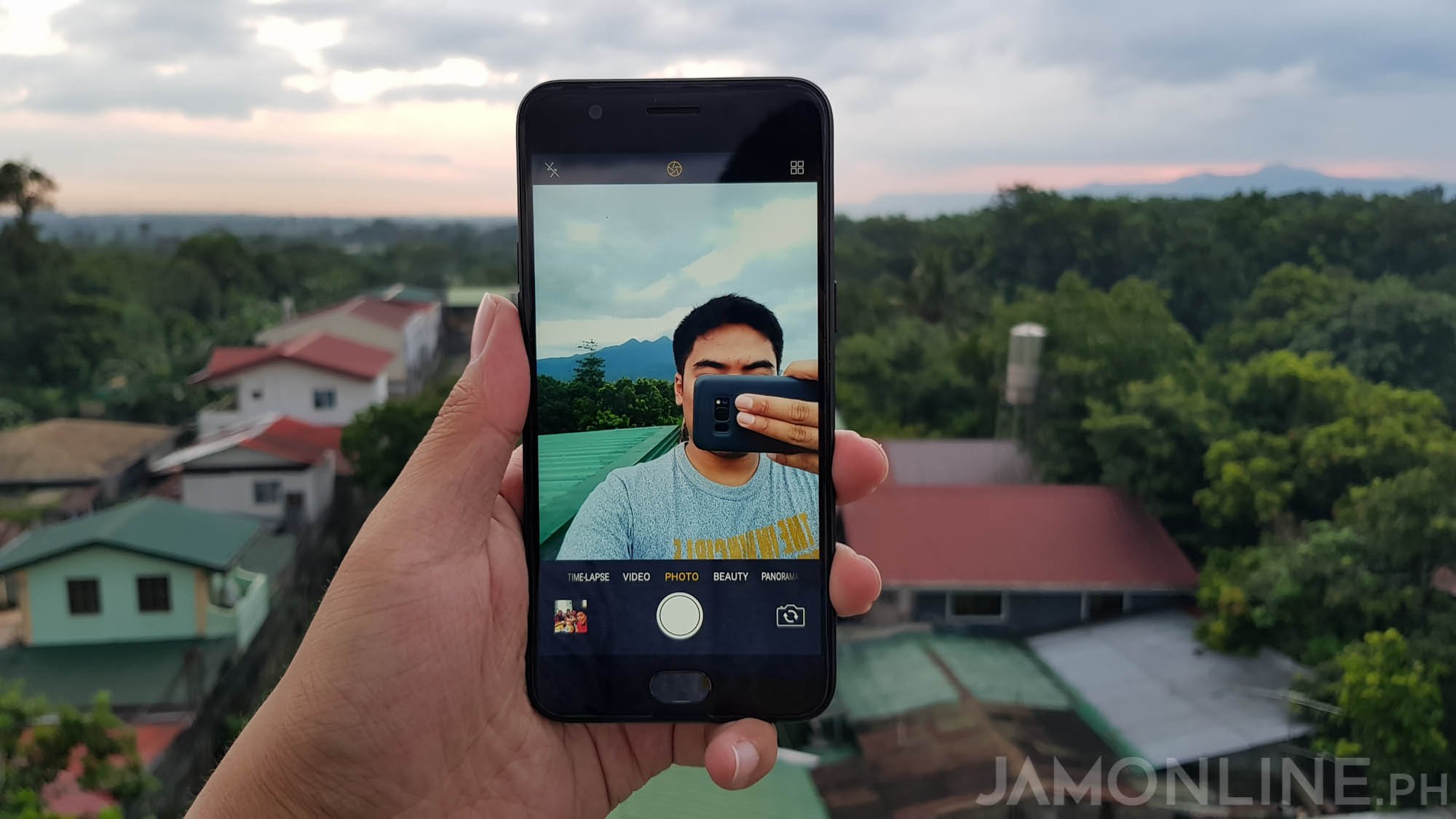 For its price, I didn't really expect too much from it. It packs a 13-megapixel rear camera with PDAF and then there's the 16-megapixel front camera. The rear camera can actually take good photos and I was surprised that this smartphone performs better than I expected even in low light. The selfie camera also performed well as this selfie shooter can perform well even when you're shooting a selfie at low light.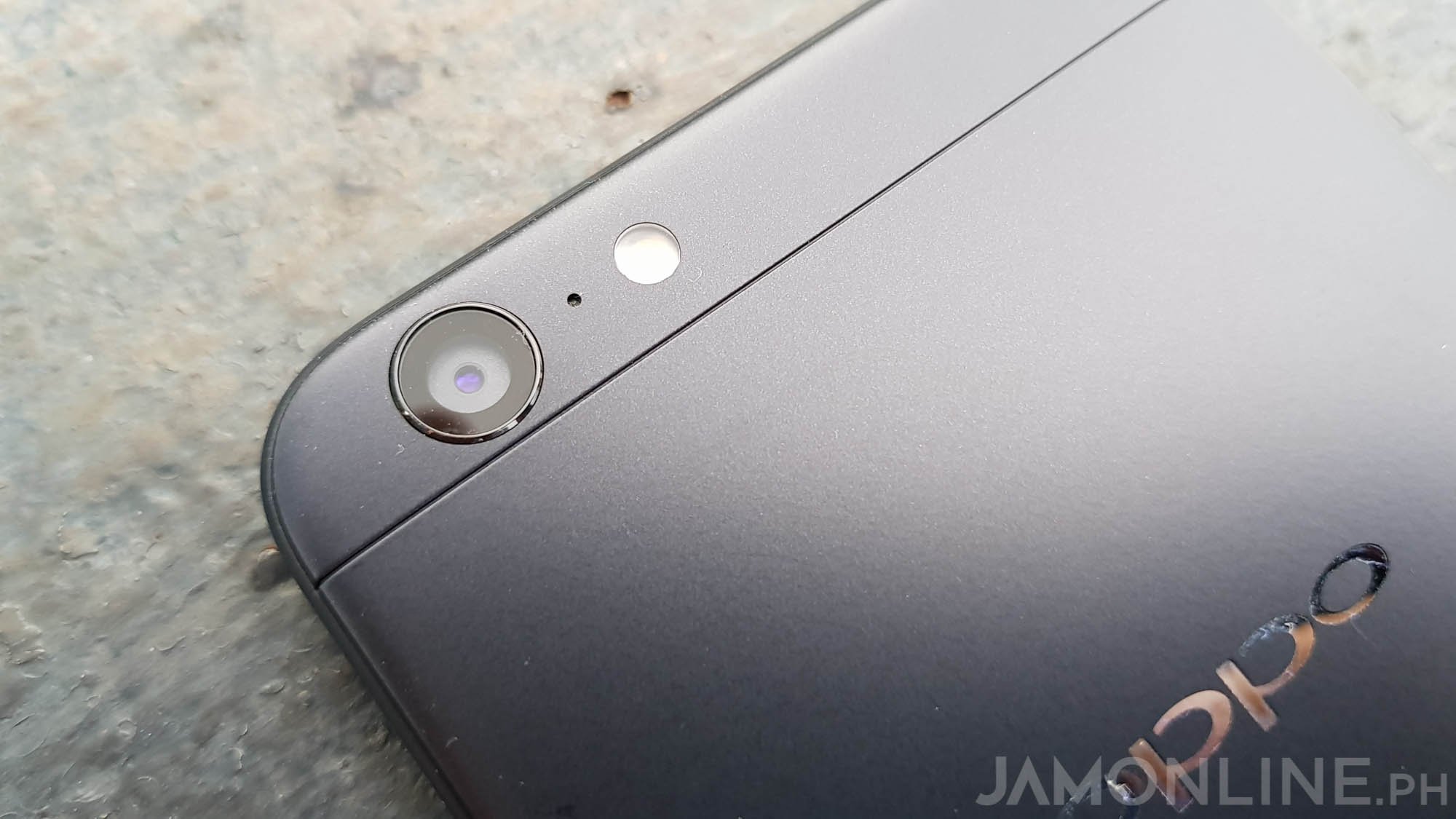 Overall, I was impressed with its rear and front camera. For its price, the OPPO A57 is a great selfie shooter. It may not be perfect but it performed well over my standards as the smartphone can shoot good shots on both
Verdict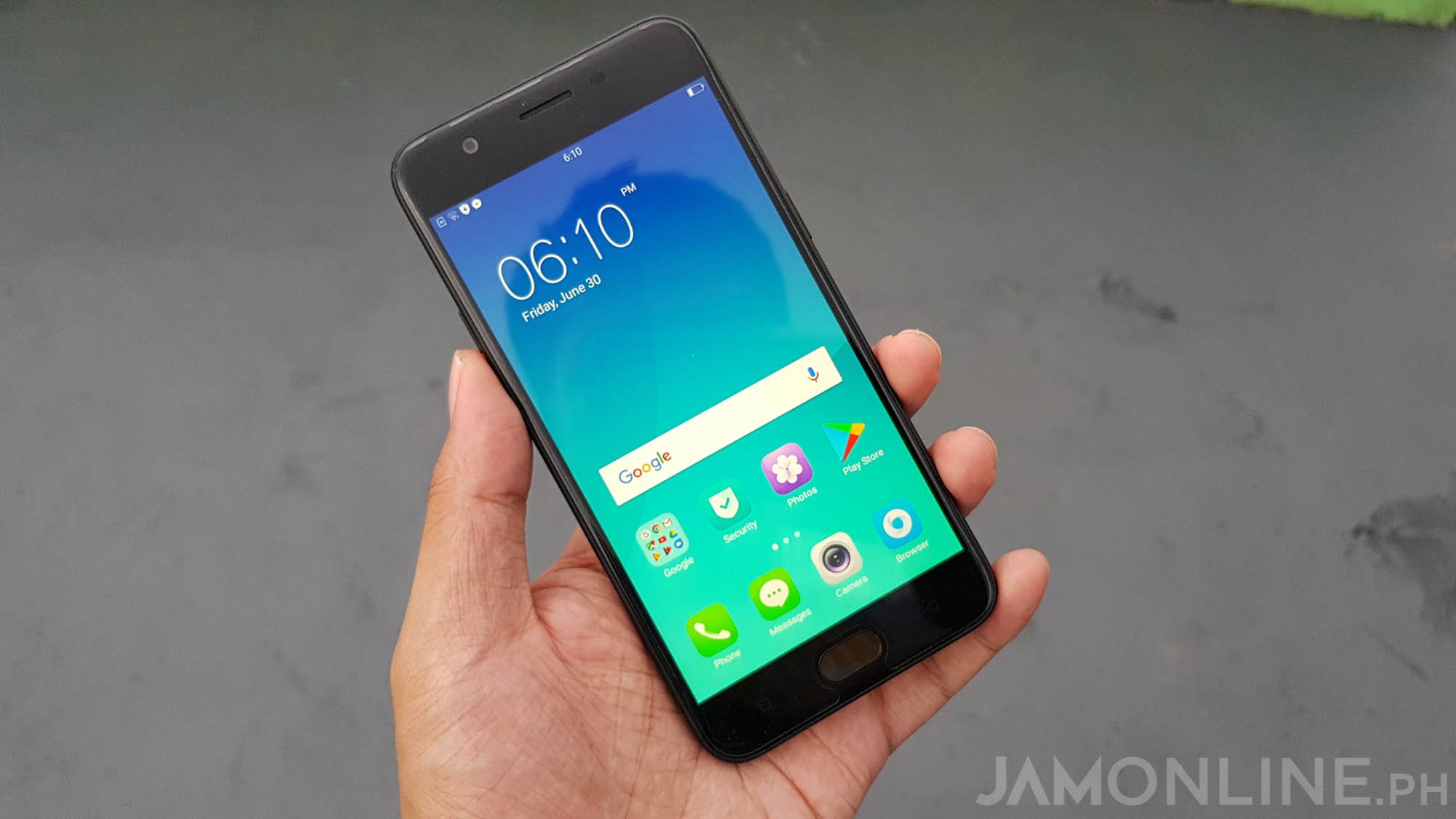 If you're looking for a selfie smartphone at a budget, the OPPO A57 is a good selfie smartphone for you. It might have a dull display and it might not be the best performer on a smartphone but you'll surely love the long battery life, a good camera, and the solid construction of the smartphone. I would recommend this smartphone if you're looking for a selfie shooter at its price range.
The OPPO A57 is now available for P11,990.