The new Samsung Galaxy FE family of devices are confirmed to arrive in the Philippines soon and we now have an official pricing for the new Galaxy FE devices.  These devices are the Samsung Galaxy S23 FE, Galaxy Buds FE, Galaxy Tab S9 FE, and Galaxy Tab S9 FE+.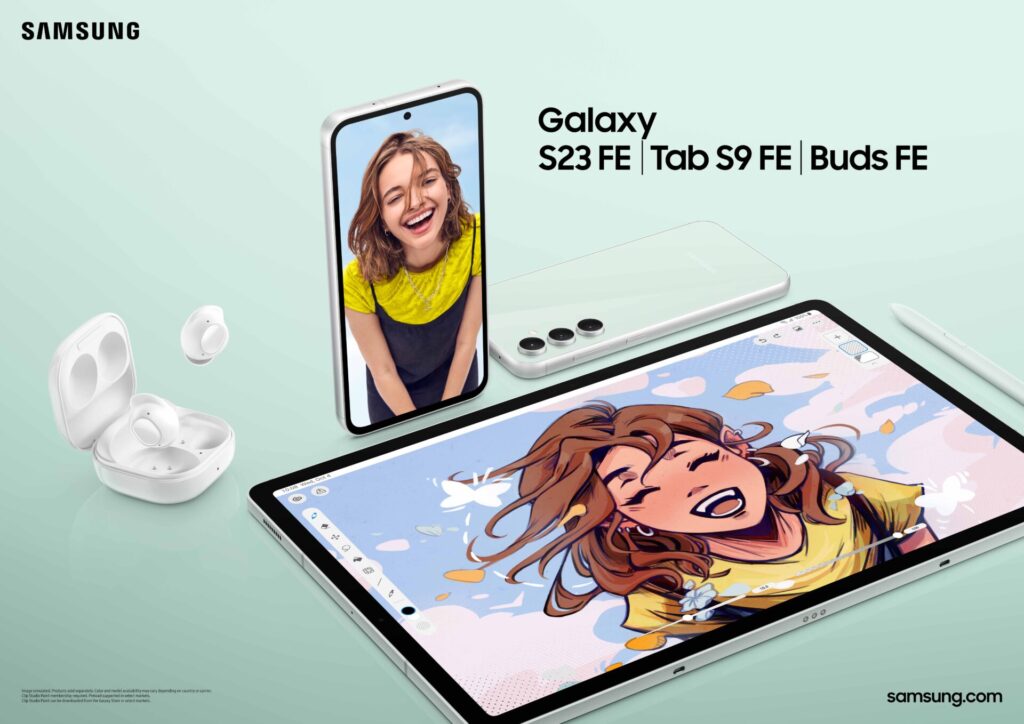 Samsung Galaxy Buds FE
The Samsung Galaxy Buds FE brings in the things that we need on a buds. It features an active noise cancellation and ambient sound mode so you have the flexibility to do things on the earbuds. There's 3 mic system as well along with AI-powered Deep Neural Network for better separation of sounds and unwanted background.
The Samsung Galaxy Buds FE also provides up to 8.5 hours of playback on the buds and up to 30 hours with the charging case. With the ANC on, you can go up to 6 hours of playback with the earbuds and up to 21 hours with the case. The Galaxy Buds FE are available for Php 5,490 in graphite and white
Samsung Galaxy Tab S9 FE and S9 FE+
These two tablets might not have the same power of the flagship Galaxy Tab S9 but it does have the portability and some features of the flagship tablets. The Galaxy Tab S9 FE and Tab S9 FE+ comes in 10.9-inch and 12.4-inch displays respectively and they both come with 90Hz refresh rate and support for S-Pen.
These tablets also feature an IP68 rating just like the flagship brothers and Samsung promises an up to 20 hours of video playback for the tablets. While the features might sound good, the tablets only runs on Exynos 1380 chipset which are only mid-range processors and as for the pricing, the Galaxy Tab S9 FE series starts at Php26,990 and it comes in Mint, Gray, and Lavender
Samsung Galaxy S23 FE
While the Samsung Galaxy S23 FE is the newest member of the Galaxy S23 family and it might have a familiar design and powerful camera inside but it's quite different as the Galaxy S23 FE runs on Exynos 2200 processor inside.
The Samsung Galaxy S23 FE comes with a 50MP main camera along with OIS for better photos and videos. It also features a 6.4-inch Dynamic AMOLED 2X display, a 4500mAh battery, and it will come in Mint, Cream, Graphite and Purple.
The Samsung Galaxy S23 FE is priced at Php36,990 for the 128GB model and Php39,990 for the 256GB model
These new devices will arrive this October 20, 2023.