Aside from the Samsung Galaxy Z Fold4 and the Flip4, Samsung has also launched their newest wearable devices to the market — the Samsung Galaxy Watch5 and the Watch5 Pro. They're made to help you keep in shape and of course, to be more productive at work.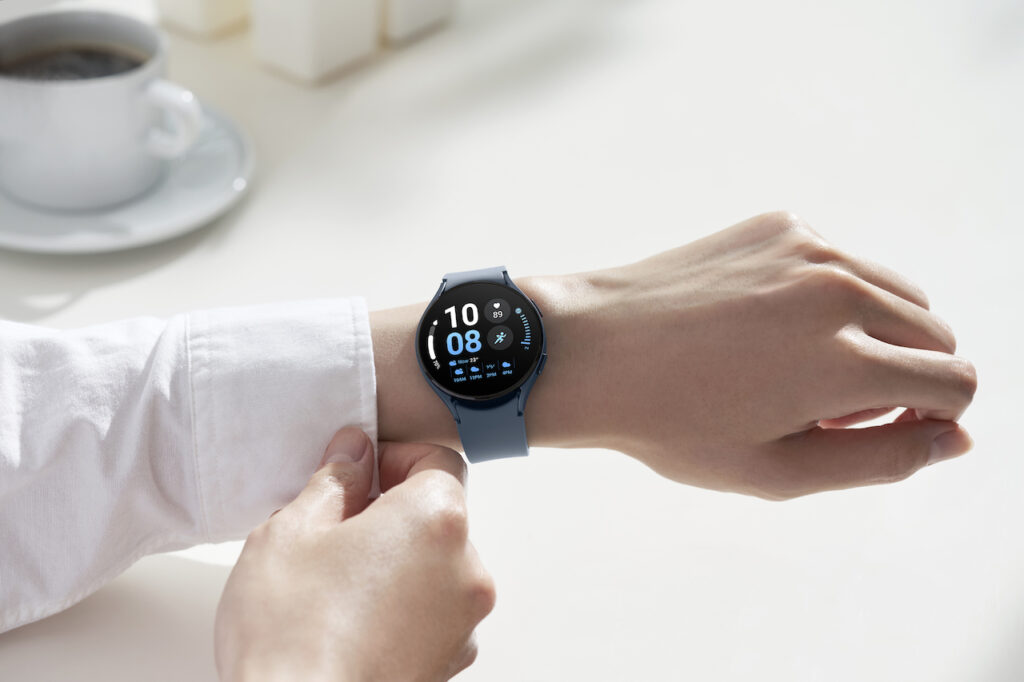 The Samsung Galaxy Watch5 is equipped with the BioActive Sensor that uses a single chip that combines the three health sensors — Optical Heart Rate, Electrical Heart Signal, and Bioelectrical Impedance Analysis. These sensors help you deliver an extensive readings including heart rate, blood oxygen level, and stress level.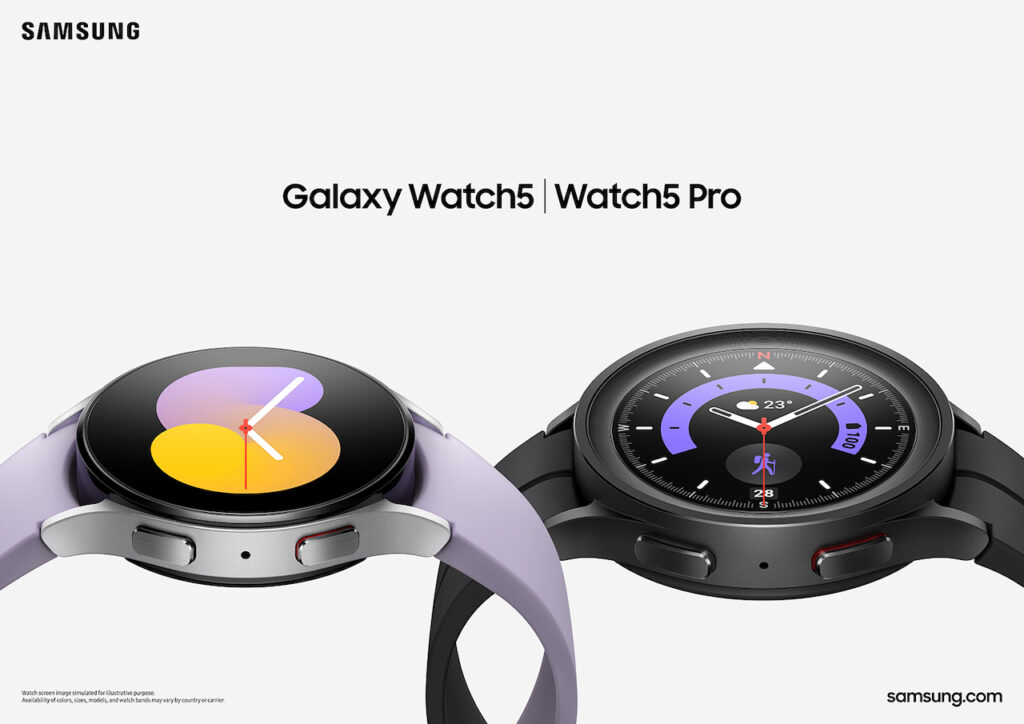 The Samsung Galaxy Watch5 introduces the temperature sensor using infrared technology and one of the unique things about the Galaxy Watches is the body composition measurement tool that provides the user's overall health.
The Samsung Galaxy Watch5 also comes with a larger 13% battery and it can provide eight hours of sleep tracking in just eight minutes of charging which is 30% faster than the Galaxy Watch4. They've also included a Sapphire Crystal Display on the Watch5 so you have a tougher display this time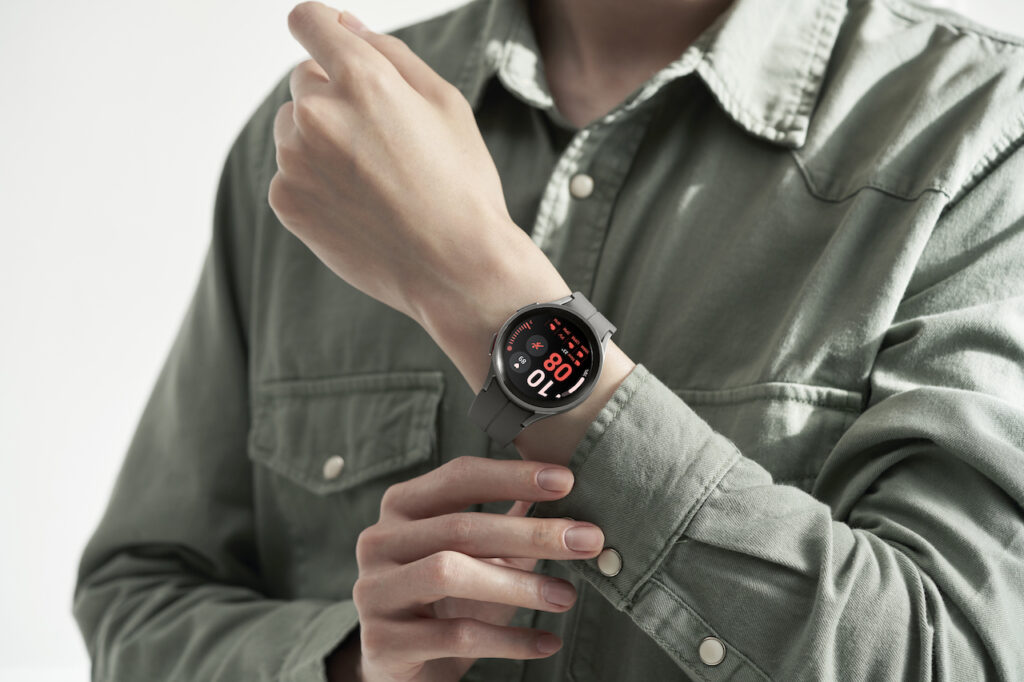 While the Galaxy Watch5 Pro is made for those people who loves be outdoors. It features an enhanced Sapphire Crystal Glass and it features D-Buckle Sport Band and Titanium casing. The Galaxy Watch5 Pro also features Route Workout via Samsung Health app that lets you record your hike.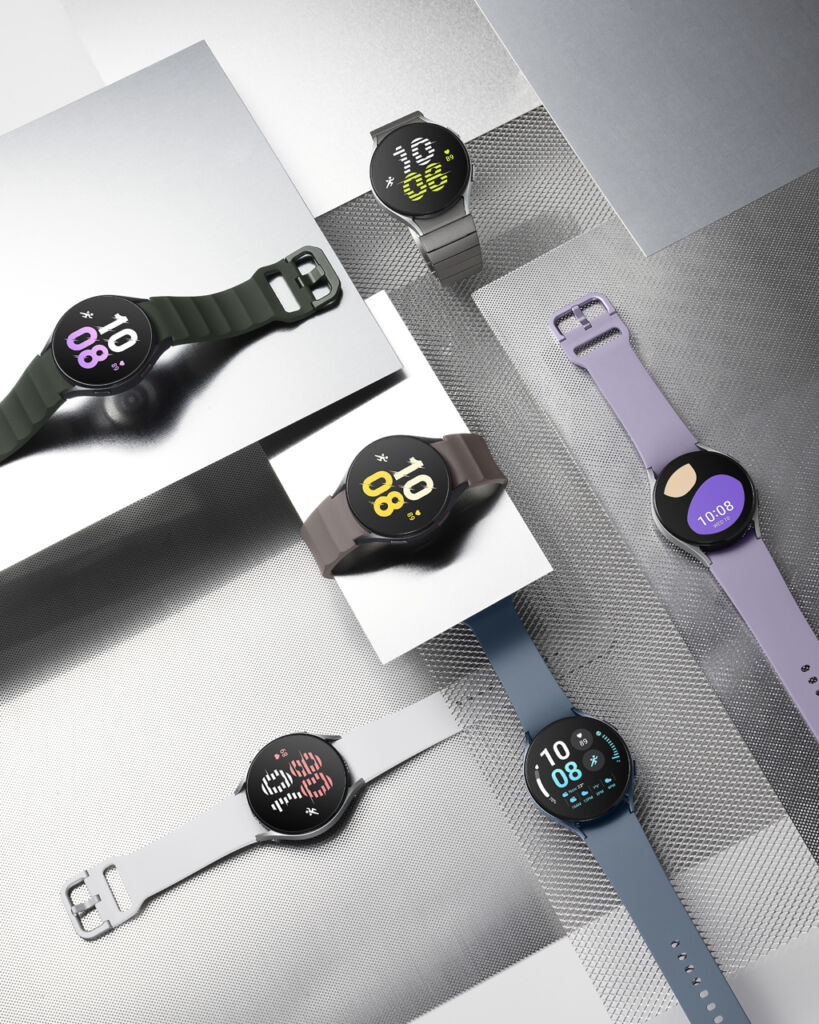 You can also download hiking or cycling routes so you can focus on the path and adventures. You won't get lost as well as the Watch5 Pro features a Track back feature that takes you back the way you came from.
Samsung Galaxy Watch5 series price and variants:
Samsung Galaxy Watch5 40mm – Graphite, Pink Gold, Silver and Bora Purple.
Samsung Galaxy Watch5 40mm Bluetooth – Php16,990
Samsung Galaxy Watch5 40mm LTE – Php19,990
Samsung Galaxy Watch5 44mm Bluetooth – Php18,990
Samsung Galaxy Watch5 44mm LTE – Php21,990
Samsung Galaxy Watch5 Pro 45mm – Gray Titanium &
Black Titanium
Samsung Galaxy Watch5 Pro 45mm Bluetooth – Php26,990
Samsung Galaxy Watch5 Pro 45mm LTE – Php29,990
You can pre-order the Watch5 series until September 1 and if you pre-order one, you can get a free Galaxy Buds Live worth Php7,990 and 50% off on the new Galaxy Bud2 Pro