Toshiba and Tricom Dynamics Inc have just launched their newest e-STUDIO series of MFPS or multifunction printers. The MFP lineup includes two colour MFP series and one monochrome series and all of them feature a modern sophisticated black colour.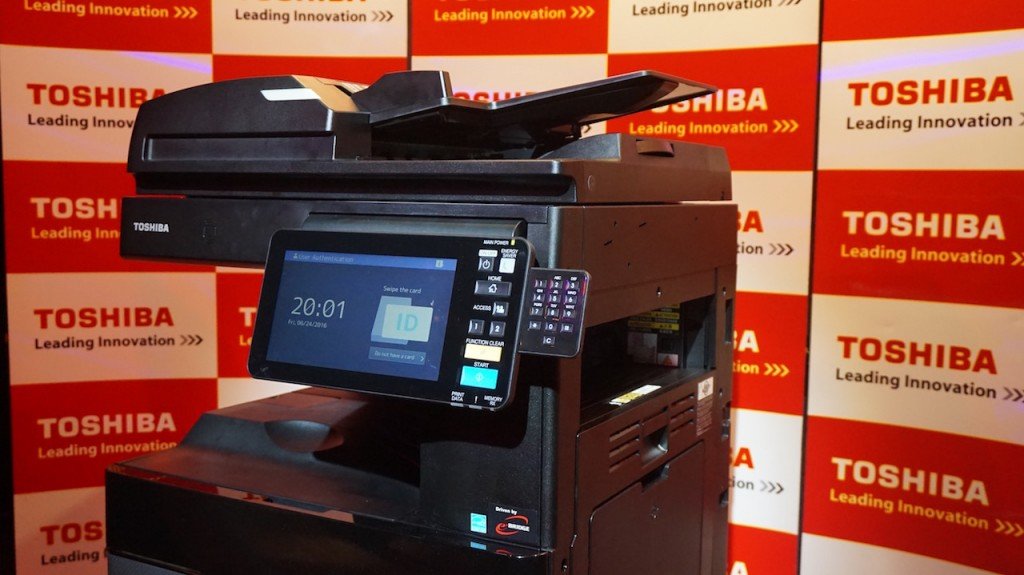 These new MFPs from Toshiba are more advanced and it comes with a new software and hardware that can help you have a flawless workflow. There's also a 9-inch tablet-style UI in the tablet and yes, there's an Intel processor inside that's why it's smarter, fast and better.
Thanks to its Intel Atom processor inside, you could multitasking and handle complex tasks such as OCR applications. There are also third-party applications too that let you connect to the cloud that enables users to work anywhere.
Toshiba's e-STUDIO models also feature a more durable engine to optimize its power and resources for your businesses
The new Toshiba colour product portfolio includes:
e-Studio2000AC/2500AC
e-Studio3005AC
e-Studio3505AC
e-Studio5005AC
While Toshiba's monochrome line are:
e-Studio2508A/3008A/3508A/4508A/5008A
If you want to know more about Toshiba MFPs, head over to www.tricom.com.ph