Valve has surprised us today as the company has just unveiled the new OLED model of the Steam Deck. But it's not just the screen that got an upgrade because the Steam Deck OLED also got some updates inside as well.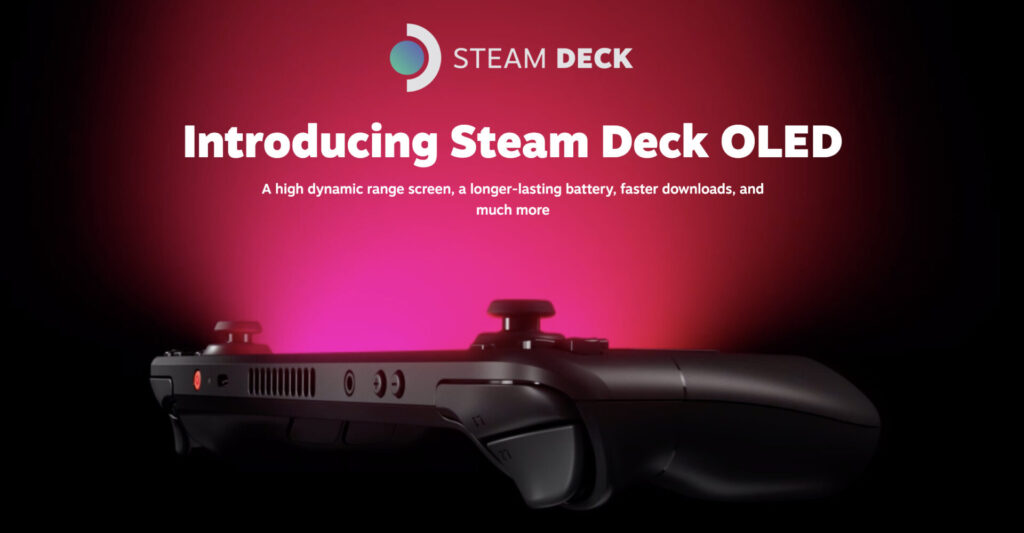 Better colors, more battery life
It still features a 1280 x 800 resolution for its display but this time it's a 7.4″ instead of 7.0″ and it now comes in HDR OLED display. The new OLED brings better blacks and of course, it saves more battery life as well.
They've fit in a bigger battery into the case as well and the OLED display draw less power. Combined with that is the new 6nm efficient AMD APU that is still based by Zen 2 + RDNA 2 powerhouse.
Aside from that, the refresh rate is now up to 90hz for a better and smoother display on the Steam Deck OLED.
Other updates
The new Steam Deck OLED also comes with WiFi 6E which offers better bandwidth and lower latency for a better and more stable online play.
Since there's an updated hardware, it is also lighter and cooler thanks to its bigger fan and also the updated thermals of the Steam Deck. It weighs 30g lighter for added portability.
The Steam Deck OLED will also come with a faster 16GB LPDDR5 RAM with 6400 MT/s quad 32-bit channels compared to the 5500 MT/s quad 32-bit channels of the previous generation.
Steam Deck OLED Price

The Steam Deck OLED will be available in 512GB and 1TB model and they'll be available for $549.99 and $649.99 respectively. The Steam Deck LCD model will still be available for $399 for the 256GB version.