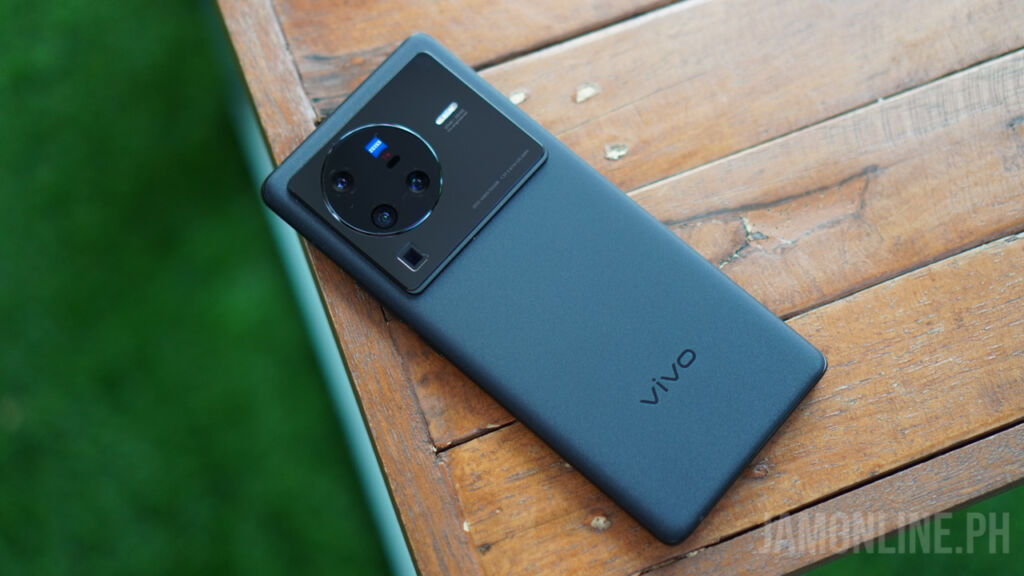 Over the years, a lot of consumers are relying on their smartphones for their camera needs and they're ditching their cameras as smartphones have proved that their camera prowess is already enough for most usage and with the vivo X80 Pro, it aims to bring the bar even higher with its amazing and unique features which makes it a great smartphone for mobile photographers.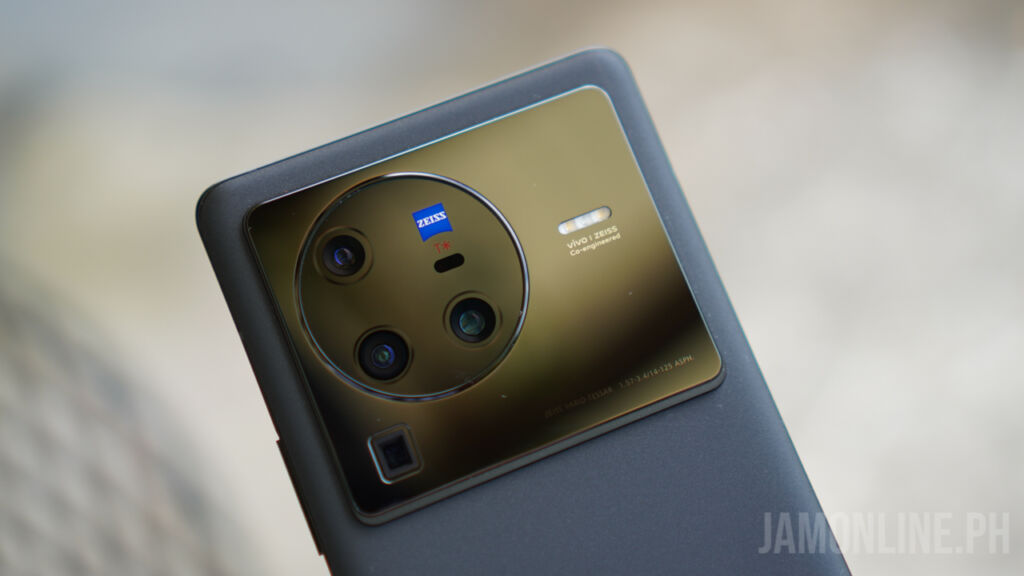 To give you a brief intro about the smartphone, the vivo X80 Pro comes with a vivo ZEISS Co-Engineered Imaging System that brings a great camera performance and also software features that amazes me. It features a 50MP Ultra-Sensing GNV Sensor with OIS and f/1.57 aperture along with 48MP Wide-Angle lens and also a 12MP portrait lens and 8MP periscope lens. 
And for other cool features inside the smartphone, there's the 3D Curve Screen which adds the premium feel to the smartphone and also the Snapdragon 8 Gen1 Processor and also the vivo V1+ ISP that handles the image processing and the ultra fast 80W Flash Charge and 50W Wireless Flash Charge.
Features that photographers will love
One of the main highlights of the vivo X80 Pro is the ZEISS branding and no, this isn't just a branding as the smartphone also comes with some unique features including the ZEISS T* coating, ZEISS Cinematic Video, ZEISS Supernight camera, 50MP Ultra-Sensing GNV Sensor, Gimbal portrait camera, and AI Video Enhancement. Curious? Let's talk about some of these features and why the vivo X80 Pro is a great smartphone for photographers and videographers.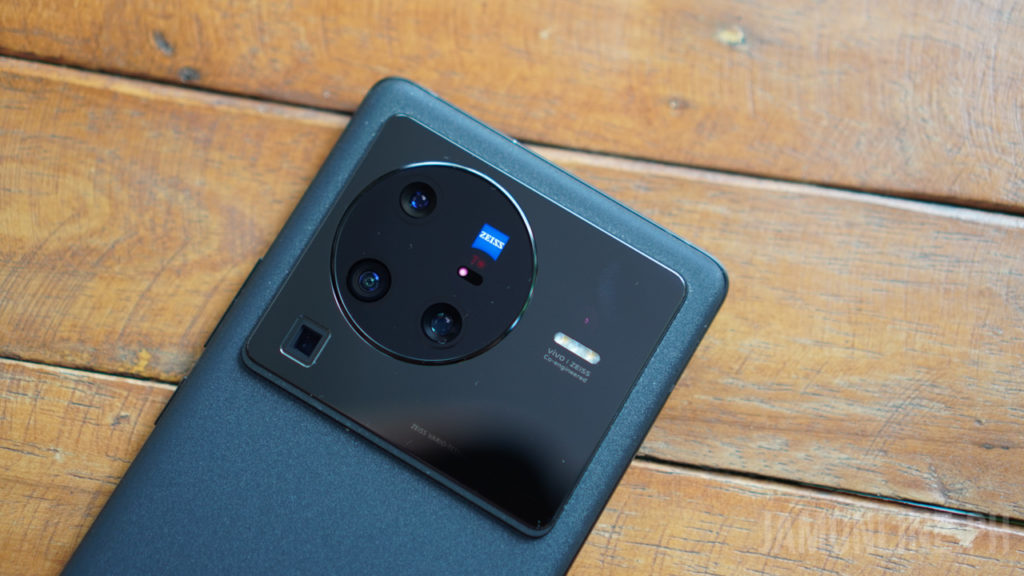 The Zeiss T* coating gives you better optics that lessens the reflection and flares on the lenses. This is important as it will give you a better output on sunset shots and also on night lights. This gives you clearer shots and better night shots with the ZEISS Super Night Camera. Check out some of the shots that we took using the smartphone:
For videos, the smartphone features ZEISS Cinematic Video which is a very helpful feature for those who love to take videos. With this feature, you can take photos and videos with the effects of ZEISS Anamorphic lenses and create unique oval flares on videos and photos in 2.39:1 aspect ratio. Not just that, there's movie LUTs as well that adds mood to your videos and it's a great substitute if you don't have your camera.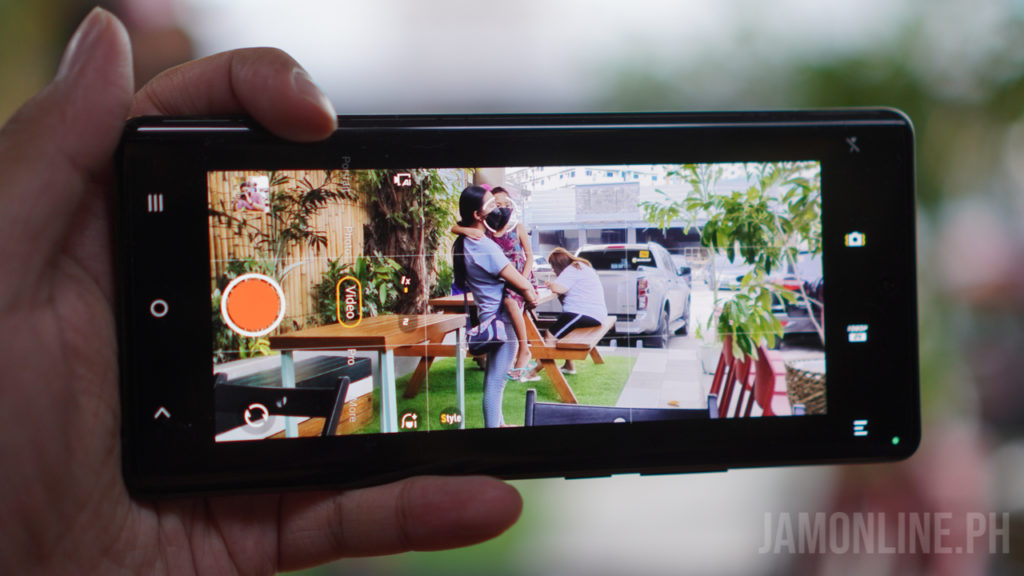 Another unique feature of the smartphone is the vivo V1+ Chip. You can't find this in other smartphones and with this chip, you can bring your imaging to the next level as it helps in video denoising and also the HDR performance of the smartphone. With this chip, it will give you a big advantage when you are shooting photos and videos on the smartphone as it will give you a better output. This feature is unique and even other flagship smartphones don't have this one. 
Having an amazing camera isn't enough so thankfully, the vivo X80 Pro features Gimbal Portrait Camera in where you can shoot more stable videos and photos with its 12MP professional portrait lens. Thanks to the Active Centering OIS system and the 360 Horizon Leveling Stabilization, shooting videos even while moving won't be a problem anymore on the smartphone. Panning for B-rolls or just simple shoots will be seamless on the smartphone. This is one of its best features as this one is unique on vivo and panning videos is definitely smooth.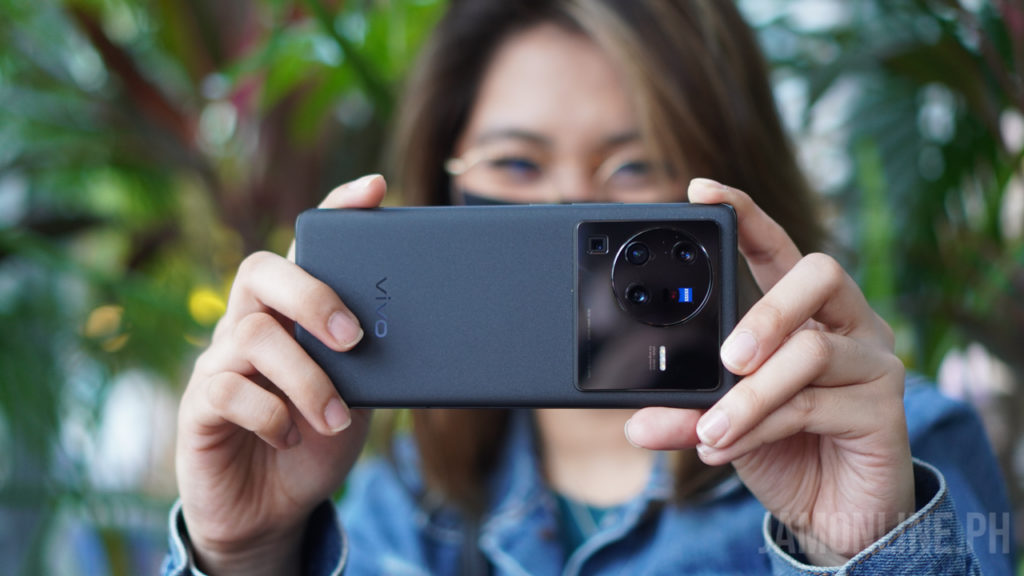 The vivo X80 Pro also uses the 50MP customized Sensor and it does have a lot of benefits including getting better night photos and videos on the smartphone and of course, having a high sensitivity as well. This custom Samsung sensor has a size of 1/1.3 inches which is a very big advantage to capture more light, have sharper photos, and to have better quality videos.
Other awesome features
The vivo X80 Pro doesn't have just a great camera but it also features flagship features including the brand new Snapdragon 8 Gen 1 processor which is the best processor in the smartphone market right now and thanks to this processor, not only that you can play games at the highest settings but it also gives you the power to shoot videos at up to 8K. The processor of the smartphone also plays a big part in processing images and videos on the smartphone.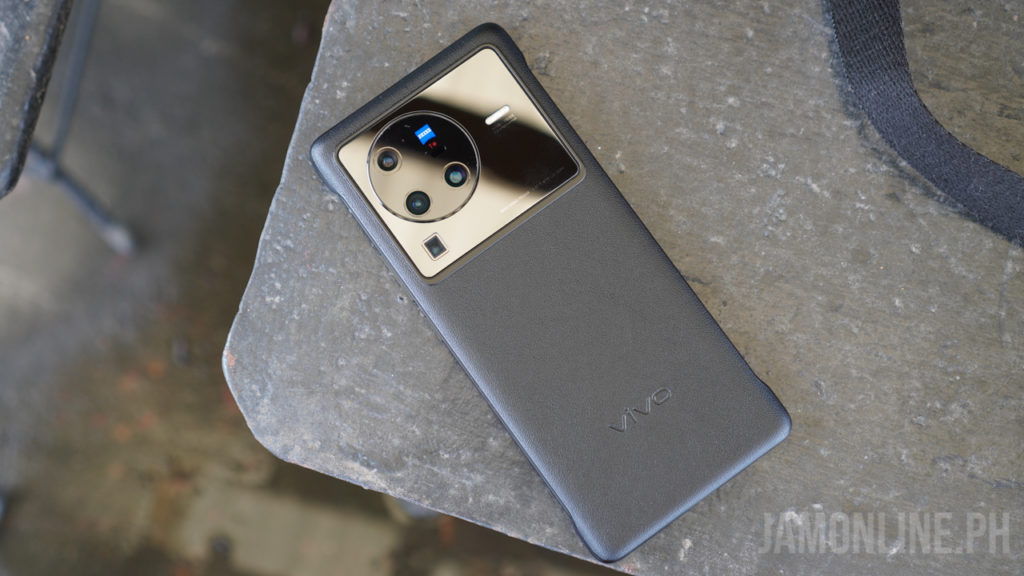 Other cool features include the 80W Flash Charge on the smartphone which lets you fully charge the smartphone in just a few minutes so you can shoot videos immediately after you ran out of battery and if you're worried about the thermals, the smartphone features an Ultra Large Liquid Cooling Vapor Chamber that can help lower the temperatures when you're shooting on the smartphone or when you're charging the smartphone. This also means that you can shoot longer on the smartphone without worrying about overheating. 
Lastly, there's the 2K E5 Ultra Vision Screen on the smartphone with the WQHD+ resolution. Not only that you'll enjoy playing games with its large 6.78-inch display but you'll also get amazing colors with its AMOLED Panel that produces vivid colors and then there's the SGS Eye Care Display that protects your eyes and it has a set of 15 DisplayMate A+ records to prove that the display of the smartphone is excellent. It features a 3D Curved Screen which adds to the flawless look on the smartphone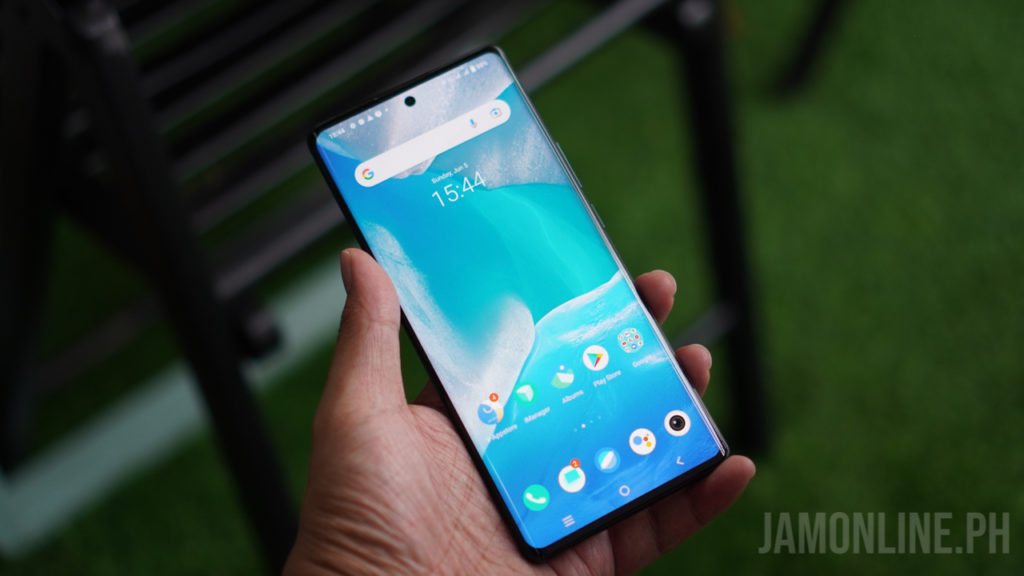 With all the features that we've seen on the vivo X80 Pro, I'm pretty sure that this flagship smartphone is a looker but with its unique features including the vivo V1+ chip, the amazing ZEISS camera, and its unique features, I'm pretty sure that mobile photographers would love this one. These features and hardware inside the smartphone gives you an advantage compared to other flagship smartphones out there as they are dedicated for mobile photographers and videographers and they are exclusive to vivo X80 series only.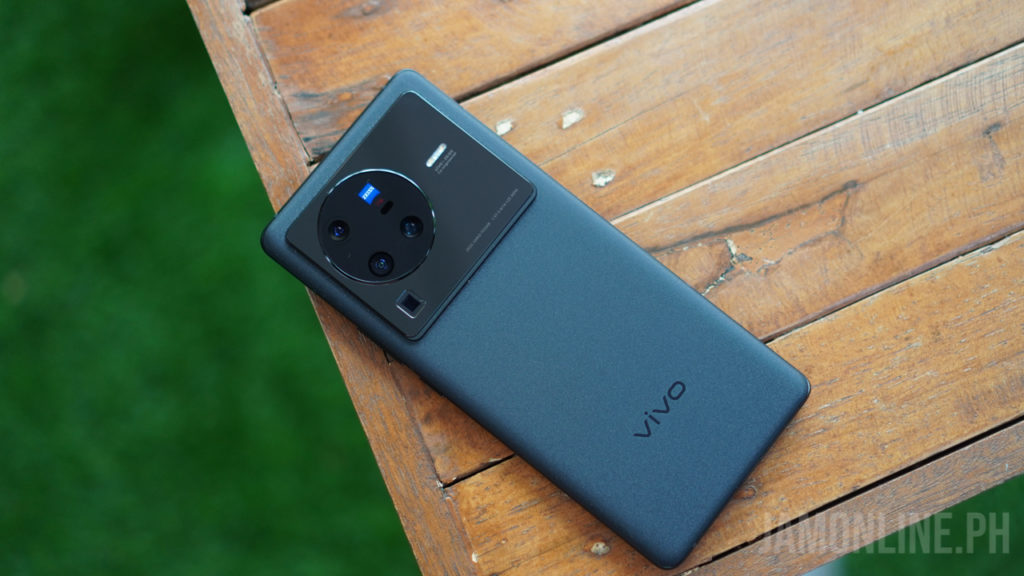 If you want to improve your skills in taking photos and videos, vivo will be holding a global masterclass in where you can learn from experts on how to take awesome photos with your smartphone so better stay tuned for more updates regarding the masterclass.
The vivo X80 and X80 Pro will be available for Php45,999 and Php59,999 respectively. So if you want to own your masterpiece, the vivo X80 series smartphones will be available at Shopee, Lazada, and at vivo Website here:
vivo X80 Pro
vivo X80