Xiaomi Philippines has been aggressive quite recently as the company has just posted a 318% annual growth which is the highest among the top 3 smartphone vendors in the Philippines according to the latest report from Canalys.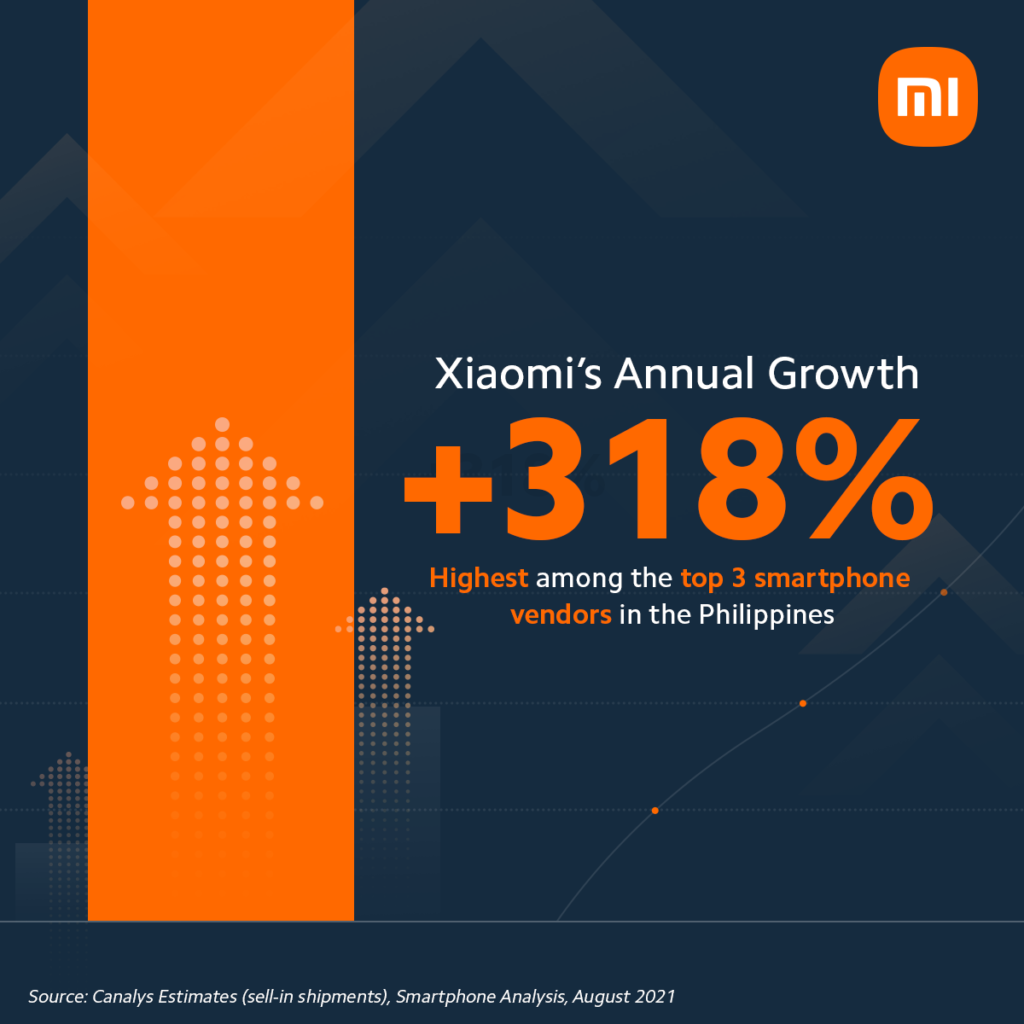 Xiaomi has achieved a 15% share with a 318% growth rate which is one of the biggest that we've seen for a mobile brand.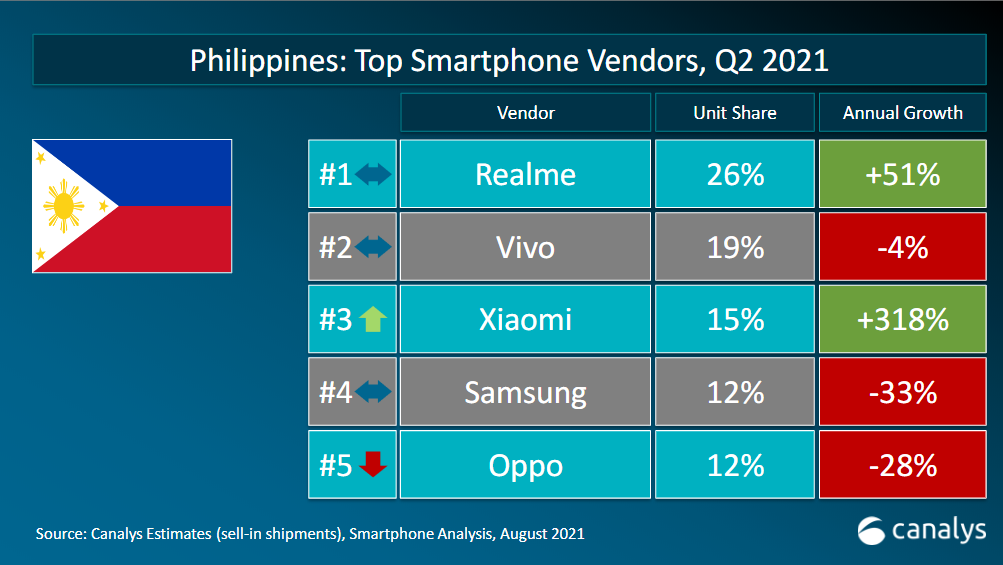 According to Canalys, realme stayed at the #1 spot with a 26% unit share and has posted a 51% annual growth while vivo stayed the same at the #2 with 19% unit share and with a -4% annual growth. Samsung has also stayed at #4 and OPPO went down to #5. While Xiaomi went from #5 to #3 with a 318% annual growth.