Electronic Sports and Gaming Summit or simply ESGS, is the largest tech, gaming and eSports convention in the Philippines. ESGS is now in its fifth year and has become the go-to event for gamers, cosplayers, streamers, influencers, and tech enthusiasts. ESGS 2019 is just around corner and brands have started posting event exclusive deals to commemorate the prestigious event.
We've compiled promotions from different brands for you. Be sure to keep checking out this article as more deals are coming your way as we approach ESGS 2019.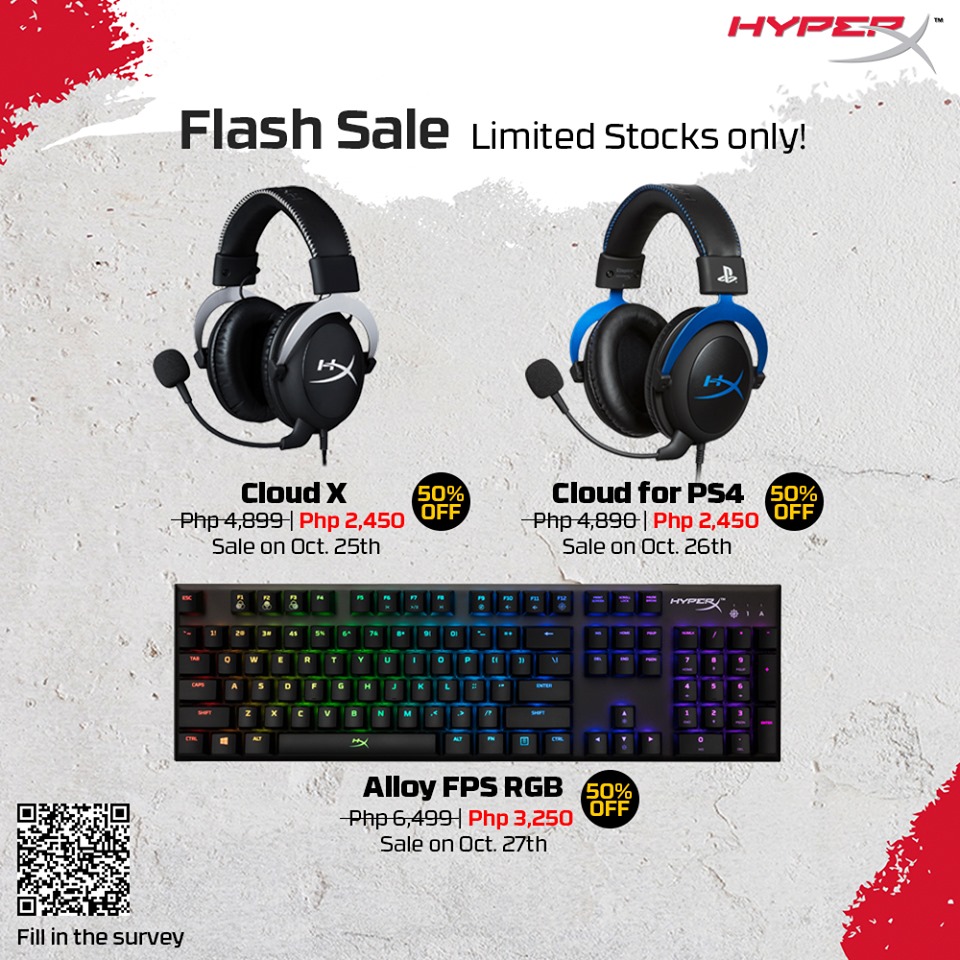 HyperX is the first brand to announce its exclusive ESGS 2019 promotions. Similar to last year's ESGS promo, HyperX is giving out a generous 50% discount on its peripherals. A different HyperX product will be on sale each day of ESGS. You're in for a treat if you'll be present all weekend.
Wanting to build a PC and score some deals at ESGS 2019? Well, ROG is offering up to 68% off on their products from motherboards, graphics cards, peripherals, and monitors. Everything is definitely a bargain, especially if you can buy the peripherals on October 25 for a higher discount.
ZOWIE by BenQ
It's Zowie's second year at ESGS but it's their first time to hand out a promotion to ESGS attendees. Zowie is known for not having discounts on their products but it looks like they've made an exception to celebrate this year's ESGS.
Corsair and Elgato both teamed up with PCWorx to bring an exclusive ESGS sale up to 50% off. Additionally, first 25 buyers(each day) of any Corsair or Elgato products will receive a Corsair MM200 cloth gaming mousepad worth Php 760.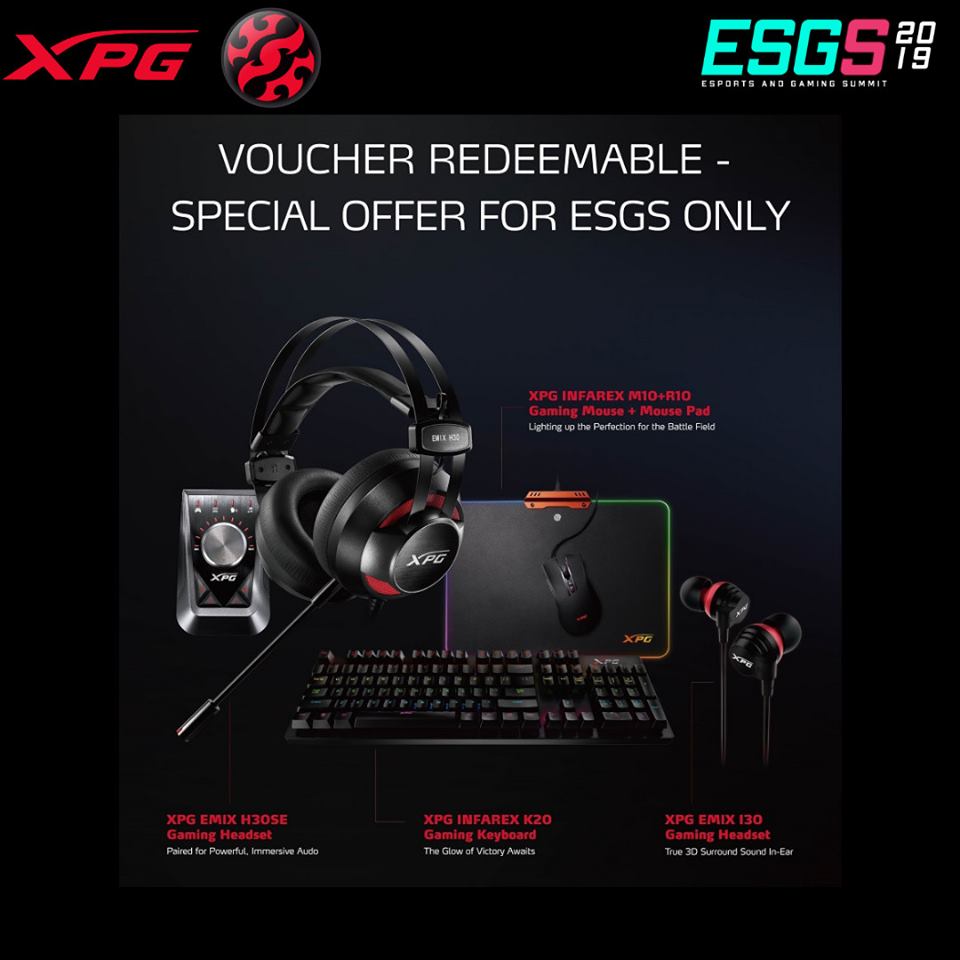 XPG teased they'll be releasing special offers for ESGS. We'll update this section once we get our hands on the pricelist. The teaser photo shows the products which will be likely discounted at the event.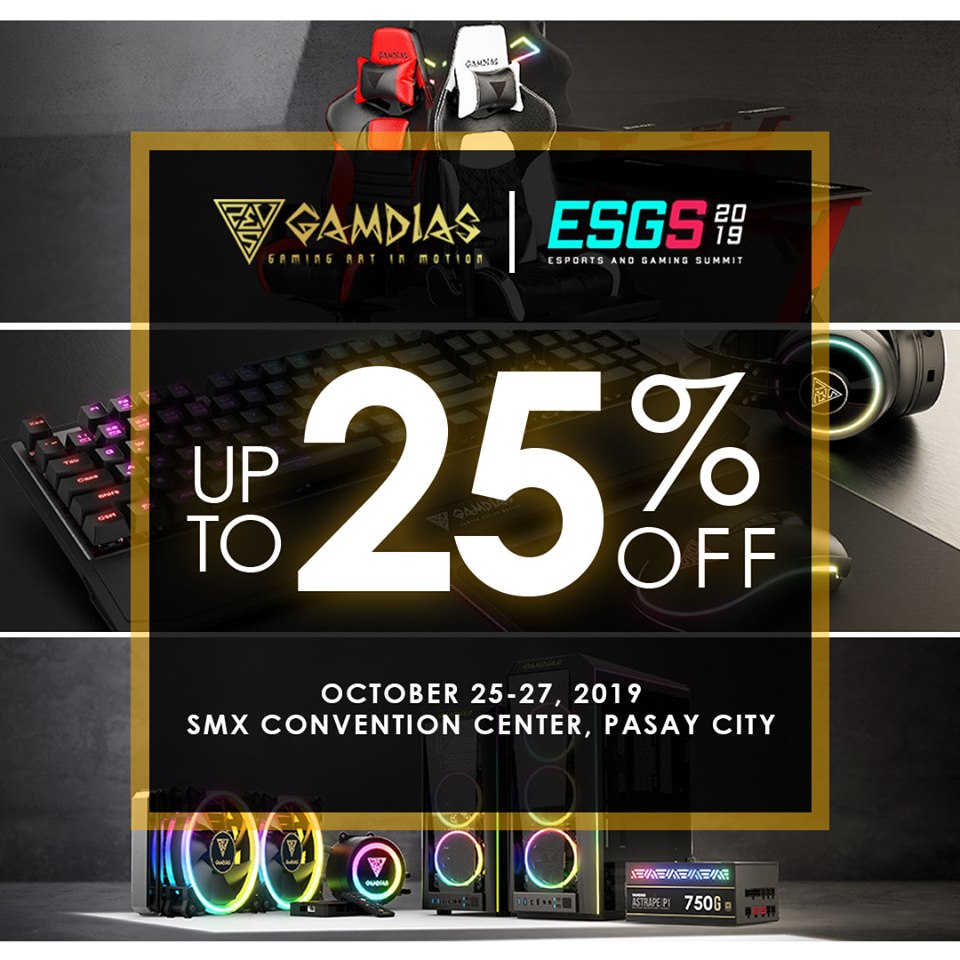 Gamdias also joins the discount train with up to 25% off on their products. They have a complete line of peripherals and some PC components. They also have gaming chairs and gaming monitors. You might be able to build a whole gaming PC at this year's ESGS.
MSI bundles its products with a generous amount of Steam wallet codes for you to play with on your new hardware. Games such as Monster Hunter World and Ghost Recon Breakpoint are free with the select purchase of MSI motherboards or gaming monitors. Buying a set of a motherboard, monitor and case or a desktop pc + monitor will grant you a free MAG CH120 gaming chair worth Php 11,999.
Predator goes all out this ESGS with a 50% sale on its flagship gaming laptops. Entry-level Nitro gaming laptops and bag accessories are also on sale, albeit at a lower discount. The XB241 24″ 144Hz G-Sync gaming monitor is also on sale for only Php 19,999.
We have yet to see exclusive promos and discounts from other brands such as Predator, Legion, Steelseries, AOC, Glorious, and Razer. Be sure to check this article from time to time for more ESGS promos coming your way.