Our smartphone has become the best video recorder that most of us have as these devices are small and can fit in your pocket but of course, if you want something more stabilized, you would want to add Osmo Mobile 2 which is pretty bulky. But if you want the convenience of having a portable gimbal that already comes with a camera then you might wanna take a look at this, the Osmo Pocket.
The Osmo Pocket brings you a small and portable body that can fit in your pocket and then there's the gimbal which can do a lot of things. This is a perfect device for those people who take a lot of videos especially content creators as this one can be brought anywhere as long as you have a pocket.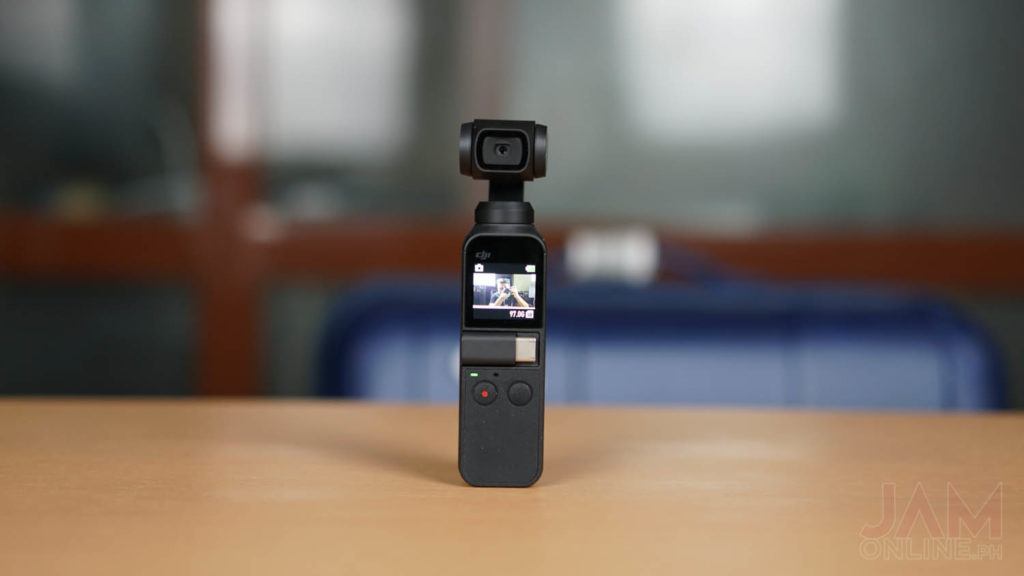 The body of the Osmo Pocket is purely made up of plastic but that's already expected. It doesn't feel cheap and it's not heavy at all that's why holding the Osmo Pocket for some time won't be tiring and straining to your hands. Since the body of the Osmo Pocket is small, holding this one wouldn't be a problem.
Then there's the 1-inch screen and yes, it does feel small especially if you have a large hand but this is necessary if you want to have a portable body and then there are the two buttons below the display. Thankfully, it's a touchscreen so navigating in it was pretty easy.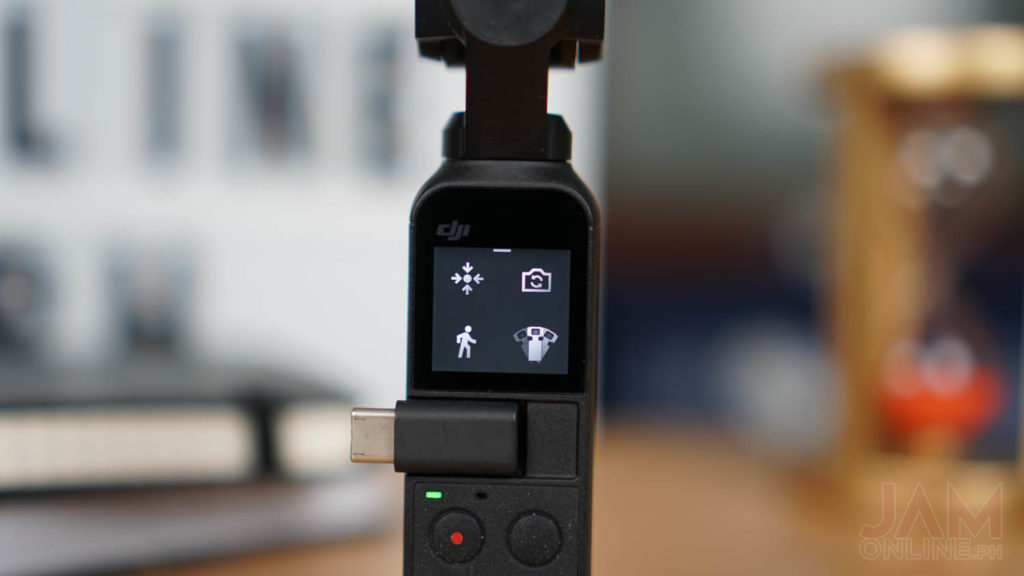 However, if you're not a fan of the small display of the Osmo Pocket, you can just plug it in your smartphone. You don't have to worry about the ports as this comes with a USB-C port or a lightning port that you can just slide in and out of the OSMO Pocket.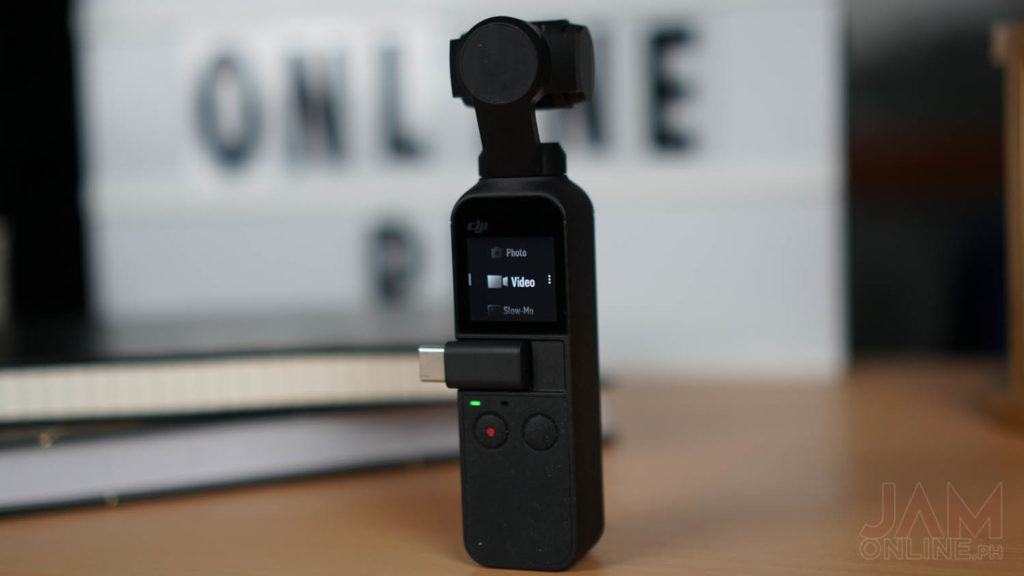 Even with the size that can fit in your pocket, the DJI OSMO Pocket remains steady and stabilize. The DJI OSMO Pocket also comes with a case where the portable gimbal perfectly fits in it and protects it when you place it in your pocket. And oh, you can plug in the charger in its USB-C port with the case so you won't have any scratches on your precious OSMO Pocket.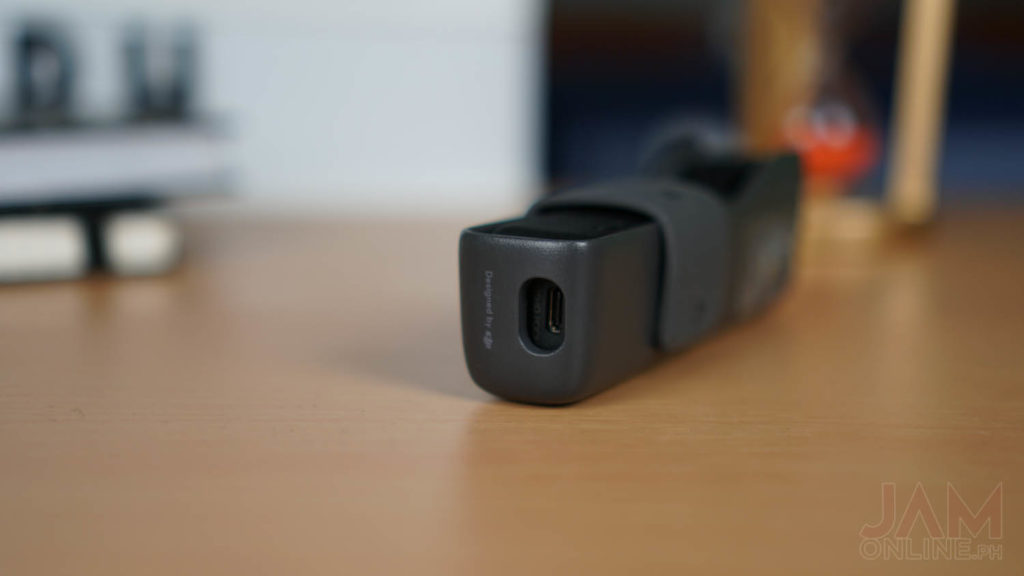 Again, there's the USB-C or the lightning port for your smartphones but of course, you can still plug in your microSD card in the device in case you want to save it directly to the microSD card. Yes, it's awesome that you can interchange the lightning port and the USB-C port but be sure that you'll not lose it due to its small size.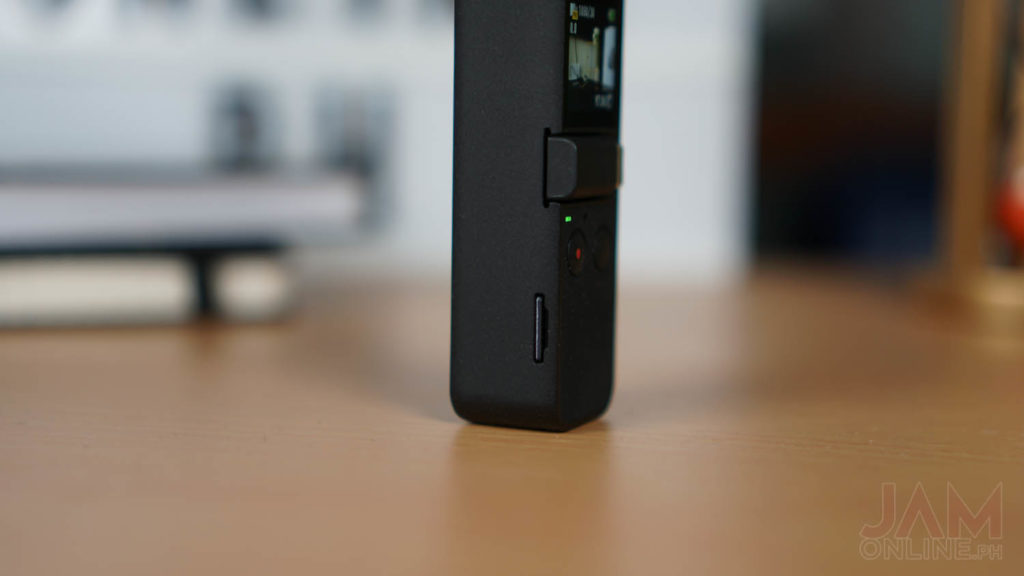 But that's not all, you can actually plug in the Osmo Pocket to your smartphone as you can your smartphone as a larger viewfinder for the Osmo Pocket. Actually, it's way more effective and I can easily use the different features and functionalities of the Osmo Pocket when I plug it in my smartphone.

If you like to mount it on a tripod, unfortunately, you can't but the flat bottom of the Osmo Pocket can let you do time lapse on this one just fine.
DJI Mimo app
Of course, there's the DJI app for the Osmo Pocket called DJI Mimo which launches whenever you plug in your Osmo Pocket to your smartphone. Surprisingly for a first-gen product, the app was really simple to use and easy to control. It actually doesn't feel like a first generation device and being connected to the app was really good and flawless. You can even connect to the app wirelessly if you want to.
A fair battery life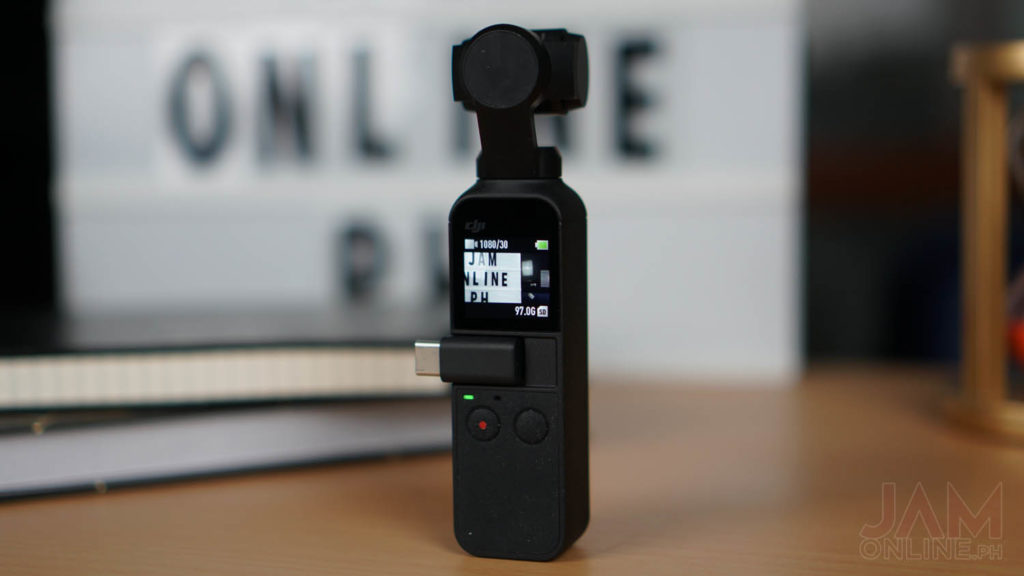 The DJI Osmo Pocket got a fair battery life. If you want to use it a whole day, you might want to bring a power bank with you as you can charge it via USB-C. The battery life of the Osmo Pocket can last up to more than two hours of recording at [email protected] which is pretty good but again, you can easily charge this device with the use of a power bank. So no problems with it.
Awesome videos
If you're a content creator who loves to do vlogs, the DJI Osmo Pocket is a must-have device for you as this one can really record awesome videos. All of the footages of the DJI Osmo Pocket were really good thanks to the great camera sensor of the Osmo Pocket and yes, we can take photos and even record videos up to 4K which is pretty damn awesome and since this is a gimbal, all of the shots that I took were stabilized and were really good.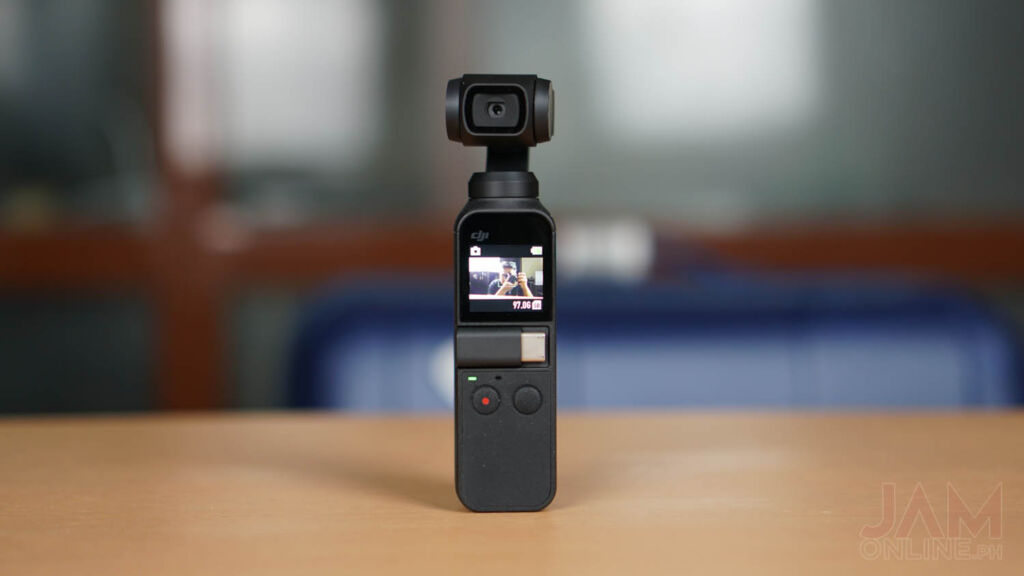 In our test, the [email protected] were really good on this one and it was really stabilized and of course, there are other modes too including photo, slo-mo and of course timelapse. Unfortunately, there's no way you can add an external microphone on the DJI Osmo Pocket but don't worry, because the audio was clear and it was pretty good. However, when you're in concerts or really loud places, this one won't be as clear as you think.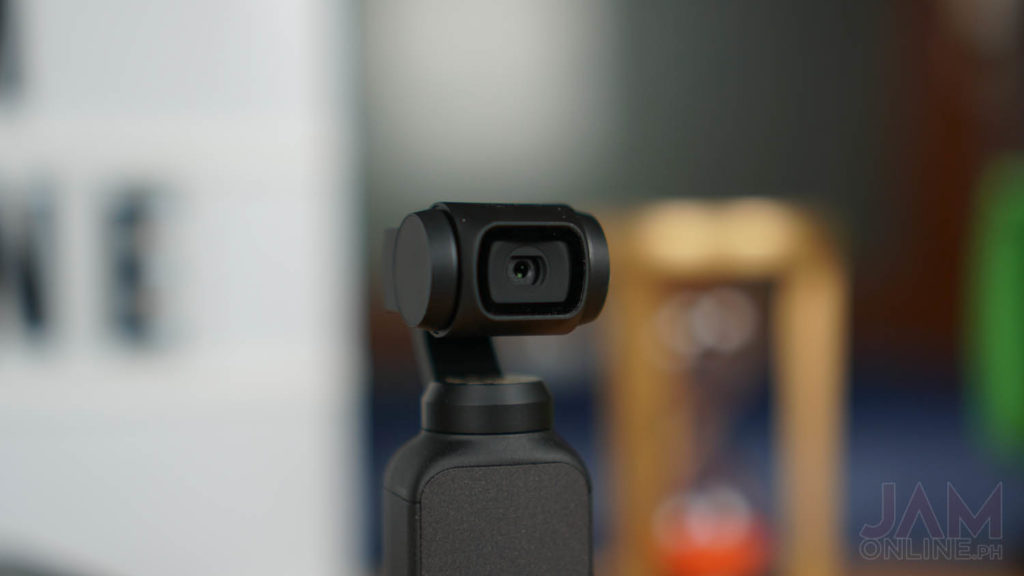 The Osmo Pocket can capture 12MP photos and if you want videos, you can record 1080p or 4K at 60fps which is pretty good. However, those are the basic features that you can expect from the Osmo Pocket so how about the other features that I love? Well, the Slo-mo on the Osmo Pocket is really good as I can record 120fps at 1080p which is really nice but of course, it's darker than expected. Unfortunately, smartphones like the Samsung Galaxy S10 and the Huawei Mate 20 can record at even better 960fps at 720p which is not available on the Osmo Pocket.
The motion lapse and the time lapse is a pretty damn good feature too. You can actually choose durations of timelapse from 5 minutes up to an infinite depending on your usage and then you can change the intervals from 3 seconds to 60 seconds. This is definitely a must-have feature for vloggers as the quality of the time lapses is really good and thanks to its stabilizations, the time lapses are really fine.
Here are my sample shots using the DJI Osmo Pocket:
You can check out the video that I made for the DJI Osmo Pocket below:
Verdict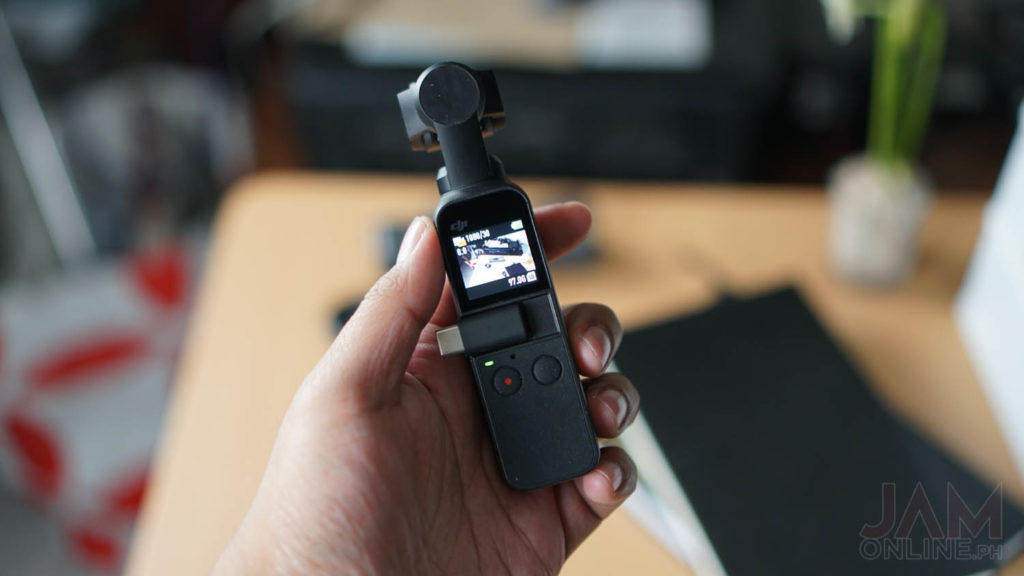 The DJI Osmo Pocket is definitely a device that you would really want beside you when you're on vacation. This is a must-have for vloggers especially to travel vloggers as this one comes with a lot of features that they can definitely use in their content. The stabilization of its gimbal was really great and I really didn't have any problems with it and the best part? It can fit in your pocket and it record videos and timelapse really fluid.
However, there are still some features that are missing in the camera such as the lack of the ability to be mounted on the tripod and of course there's no way to use an external mic on the Osmo Pocket which is a must-have feature for some vlogger.
Nonetheless, the quality that we got on the Osmo Pocket is amazing and you'll be really amazed by what this device that can fit in your pocket can do.