Huawei has been busy introducing different products lately including their latest desktop, the Huawei Matestation S. Unlike most desktops, this one comes in a smaller size but it's still running Windows inside so you can use this one for work or for school.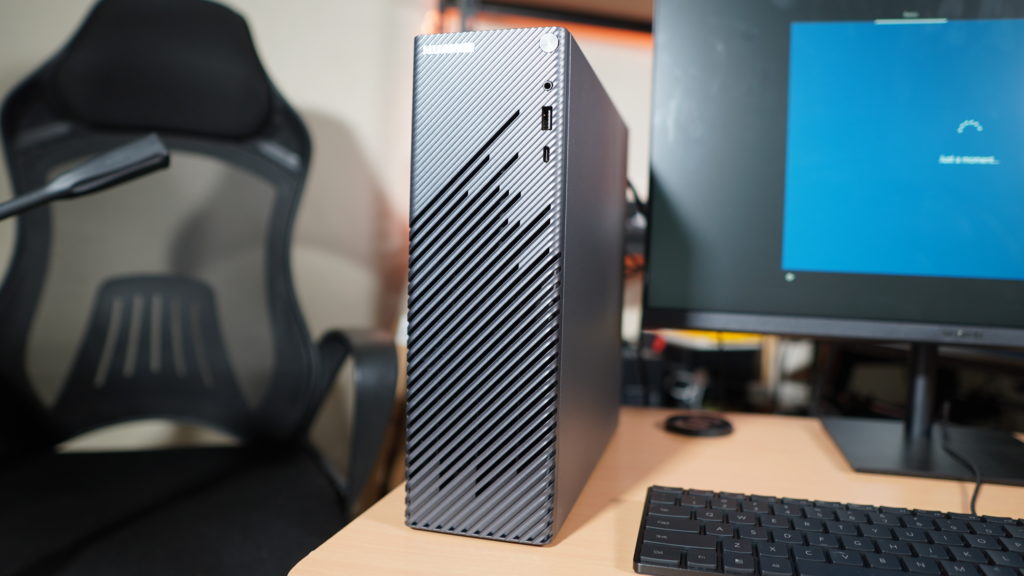 Hardware and design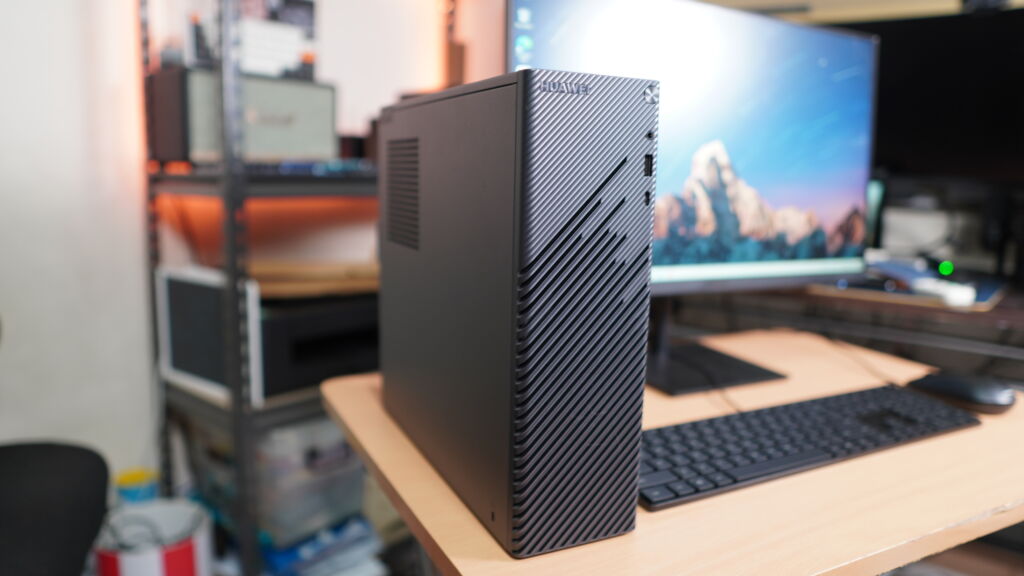 The Huawei MateStation S is a small desktop and it's perfect for those people who just want a small factor desktop that they can use for their business, work, or at home.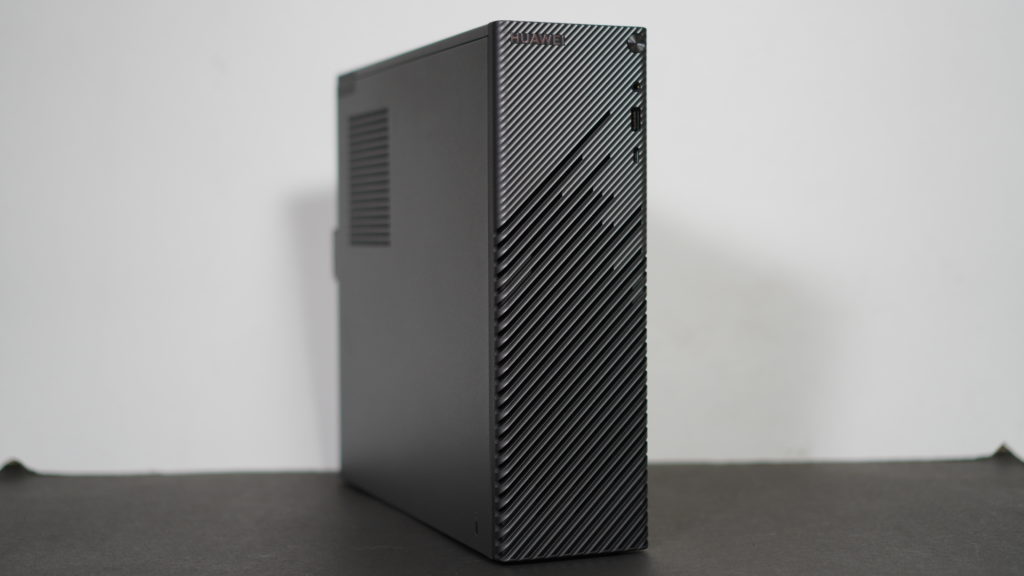 On the front, we got here a stylish design on the Huawei Matestation S. They call it a star trail design and it does look professional but also stylish. But of course, we also got here the power button and also the ports on the front.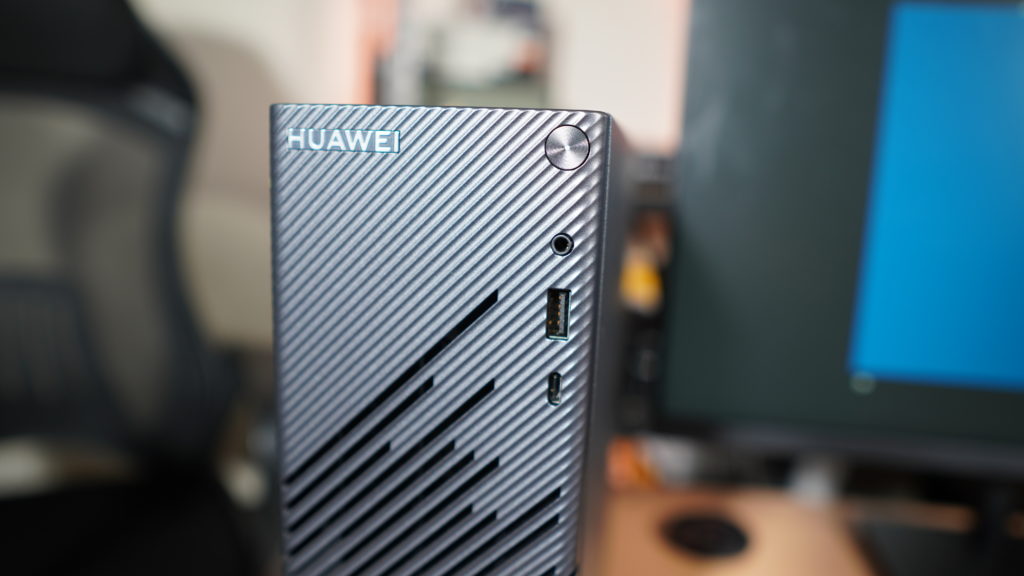 The Huawei Matestation S comes with plenty of ports despite having a small form factor. At the front, there's the 3.5mm audio jack in where you can plug in your headset, a USB-C port (USB 2.0), and also a USB Type-A 3.2 Gen 2 port. There are different ports at the back too including a mic in, line out, line-in, HDMI port, VGA port, 2x USB-A 3.2 Gen 1, 2x USB-A 2.0, RJ45 port, and a serial port.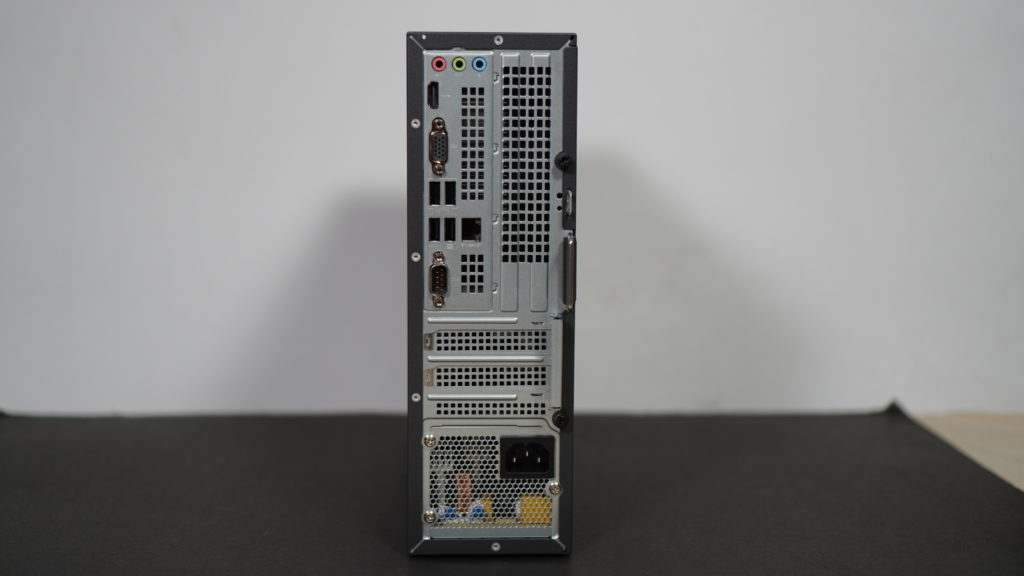 For the PSU, there's the 300W PSU inside the Huawei MateStation S which isn't a lot so if you're planning on upgrading the GPU on this one, you might be disappointed that you can't upgrade much of it as we're limited with the PSU inside the tower.
Keyboard
One of the unique things about the Huawei MateStation S is the included keyboard. It comes with a Huawei Wired Keyboard with a fingerprint scanner. Yes, it comes with a built-in fingerprint scanner which is a plus for me as most desktops don't have a faster way to login to their desktops. It's fast and responsive just like their fingerprint on their notebooks.
But it's not the only unique feature that we can find on the keyboard as this one also features NFC on the shift key so you can connect to your Huawei smartphone via Huawei Share. It also comes with shortcut for things like search.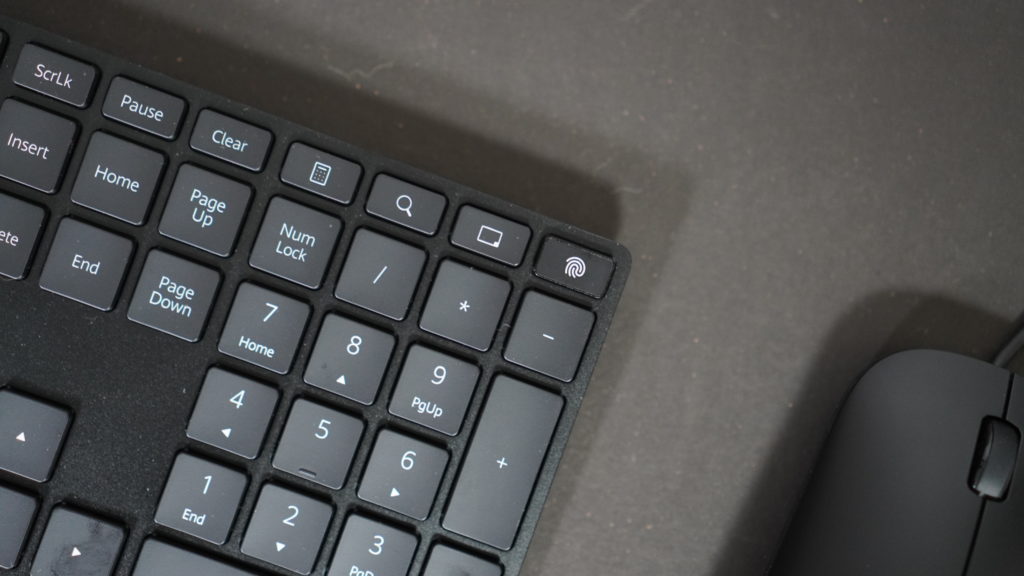 As for the keys, they're perfectly sized and typing on it was a breeze. It's very comfortable and it's responsive. The design of this one is pretty cool too but it isn't mechanical However, I find the function keys smaller which might annoy some people.
Monitor
You can also separately purchase the Huawei Display. It's a 23.8-inch monitor and it's a Full HD FullView display with 72% NTSC color gamut. It might not be the best display out there in the market but the design of the monitor is really complementing the design of the Huawei MateStation S.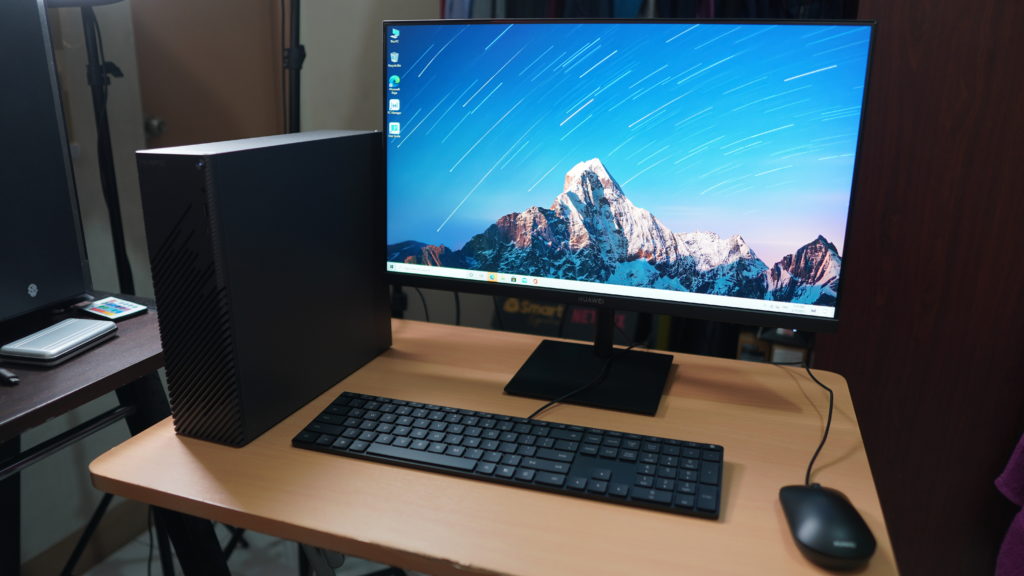 Aside from that, the bezels are really thin on the Huawei Display with 5.7mm thin bezels. You can also tilt it if you want and it also supports VESA mounts.
Performance
Like what I've mentioned earlier, the Huawei MateStation S is meant for work, work from school, and businesses and if you're planning on gaming on this one, well, you'll be able to run some light and casual games but don't expect the heavier ones on the Huawei MateStation S.
Before we get down to the numbers, let's talk about the hardware inside. First, there's the AMD Ryzen 5 4600G processor inside and it comes with the AMD Radeon Graphics. That doesn't sound exciting for some but it's a pretty capable processor as I was able to have fun playing Valorant on this one. I was able to run Valorant at 1080p in lowest settings and I was surprised to get a 100fps on this one.
As for the benchmarks, the numbers are quite good too:
3Dmark showed us that it might not be able to run Battlefield at 1440p Ultra but it scored 4920 and 886 in Timespy.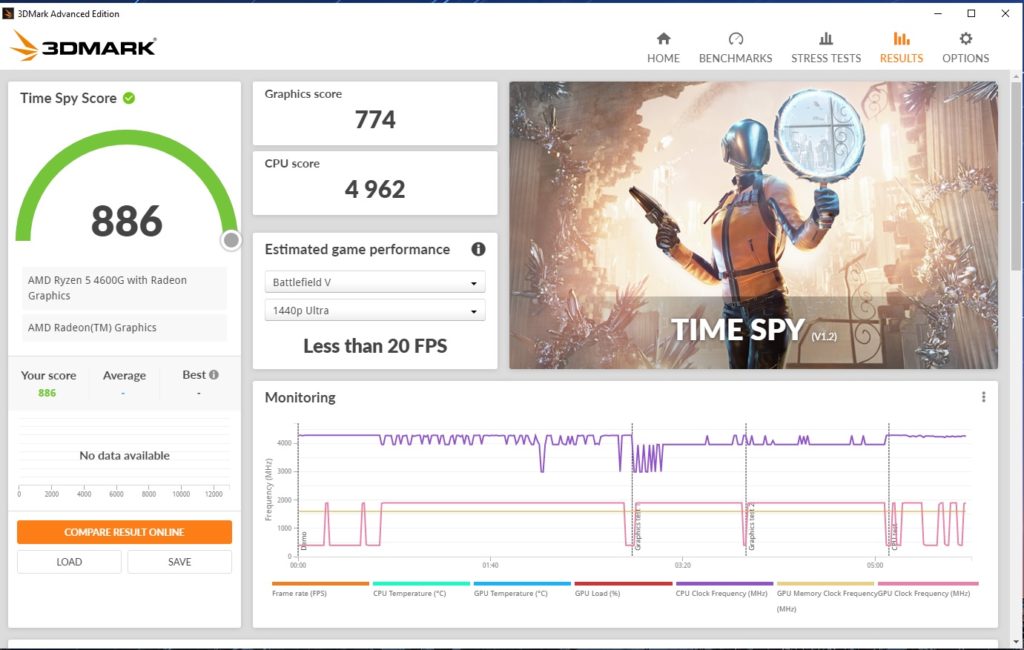 For Geekbench, we were able to get a score of 1189 on single-core and 5026 on multi-core.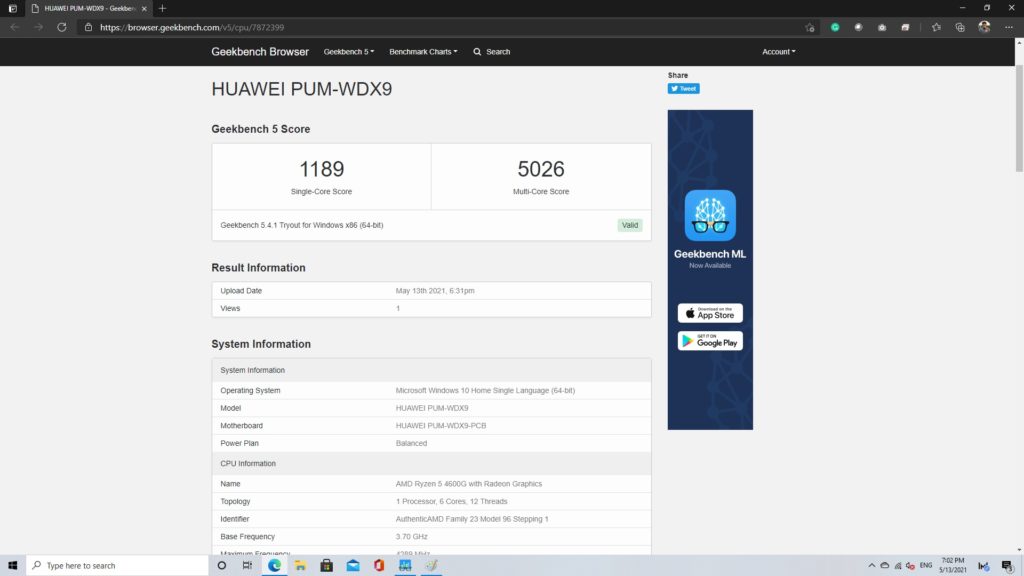 CrystalDiskMark also showed us that the SSD inside this baby was fast enough so if you're planning on transferring a lot of files, the Huawei MateStation S wouldn't have a problem regarding that.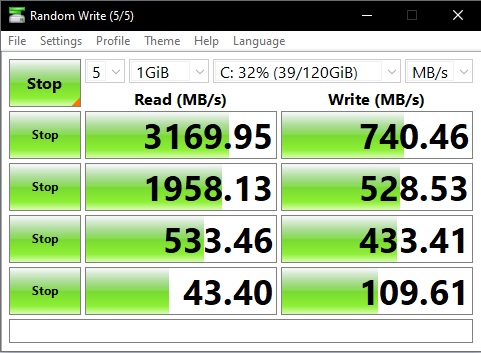 Other cool features include mirroring your Huawei smartphone to the Huawei MateStation S via Huawei Share which is a feature that we've seen before on Huawei notebooks.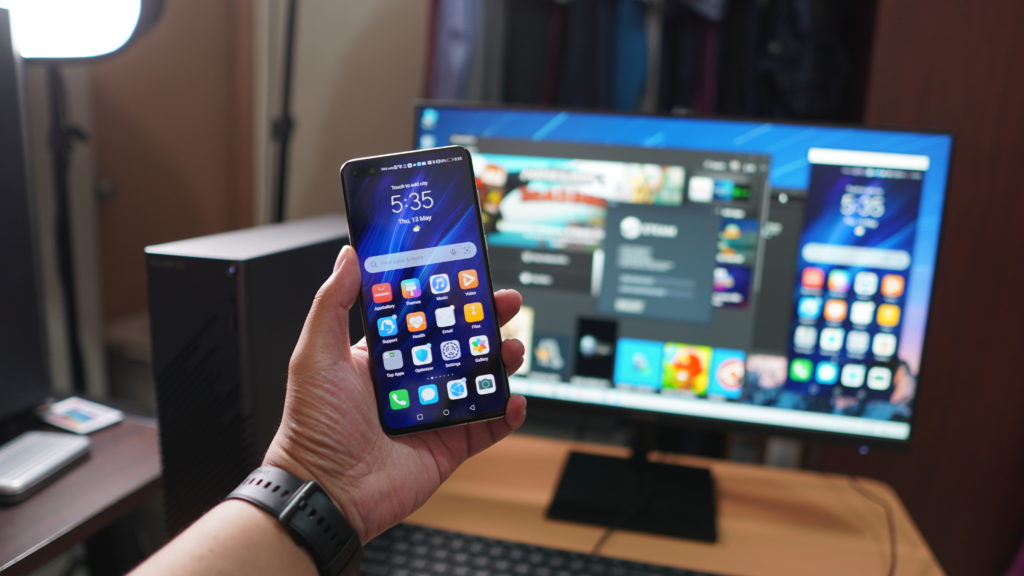 Verdict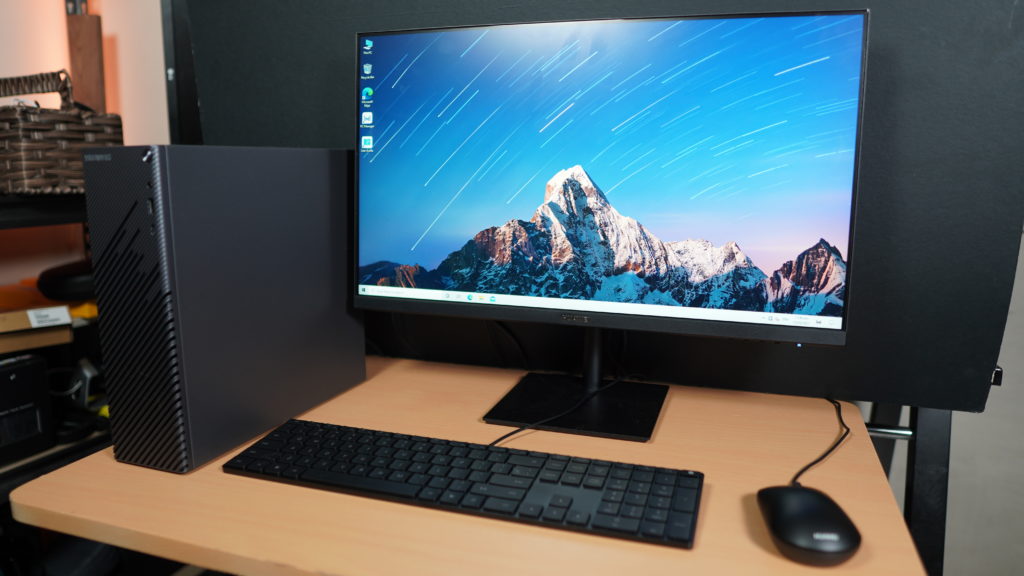 The Huawei MateStation S isn't a perfect PC for your home but if you're looking for something that you only need for light work or for school then this would run just fine. The Ryzen 4600G can run just fine and there are some unique features including a built-in fingerprint scanner on the keyboard.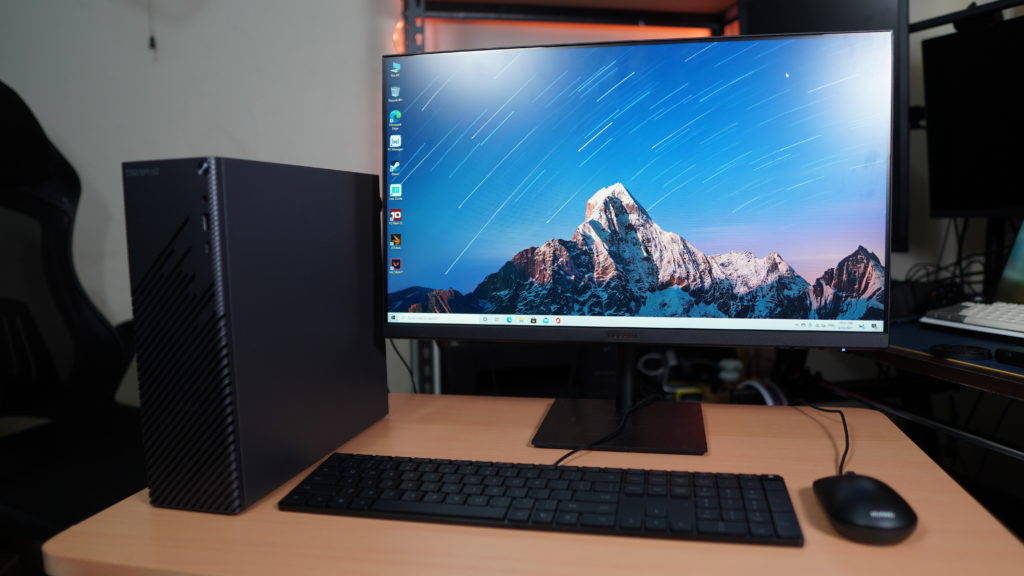 However, if you're planning on upgrading the insides of this one, you might find this lacking as the small build of the Huawei MateStation S and also the small PSU will limit its capabilities.
The Huawei MateStation S is now available and it starts at Php30,999