The Samsung TU8000 Crystal UHD TV Series from the Korean brand has been out in the market for a while now and it's one of the best go-to TV in the market right now as we got here a panel that's pretty good and it also comes with some features that you would love on a Smart TV.
Setting up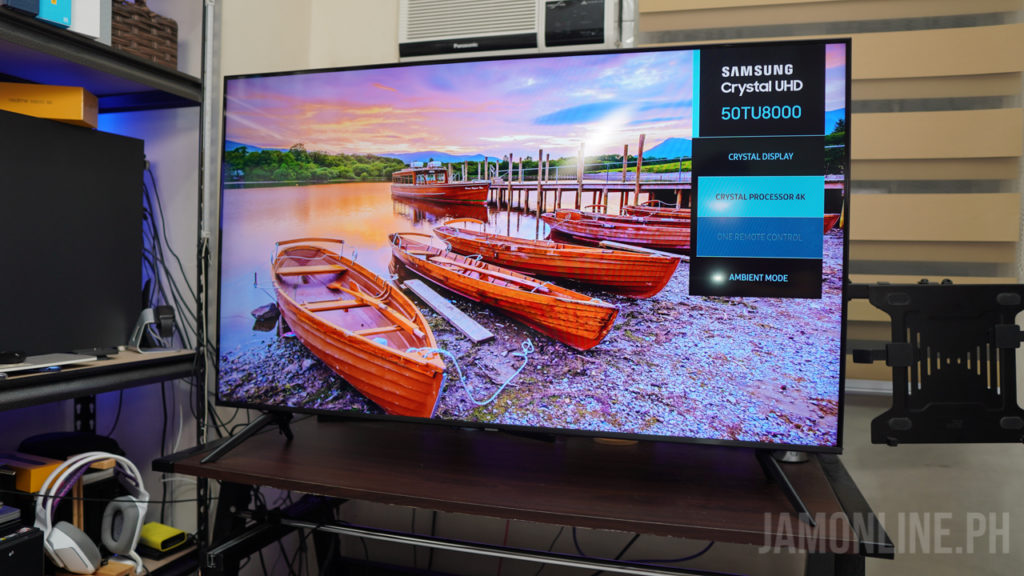 One of the things that I love to know when setting up TVs is that when the TVs are easy to setup and requires fewer tools and with the Samsung 50″ TU8000 Crystal UHD TV, I didn't need a single screwdriver for this one as I just need to slip the stands into its perfect position and after that, you don't have to worry about wobbles as the stand perfectly fits the TV. It's made up of plastic but make no mistake because the stands of the TV is stable when placed on a flat surface.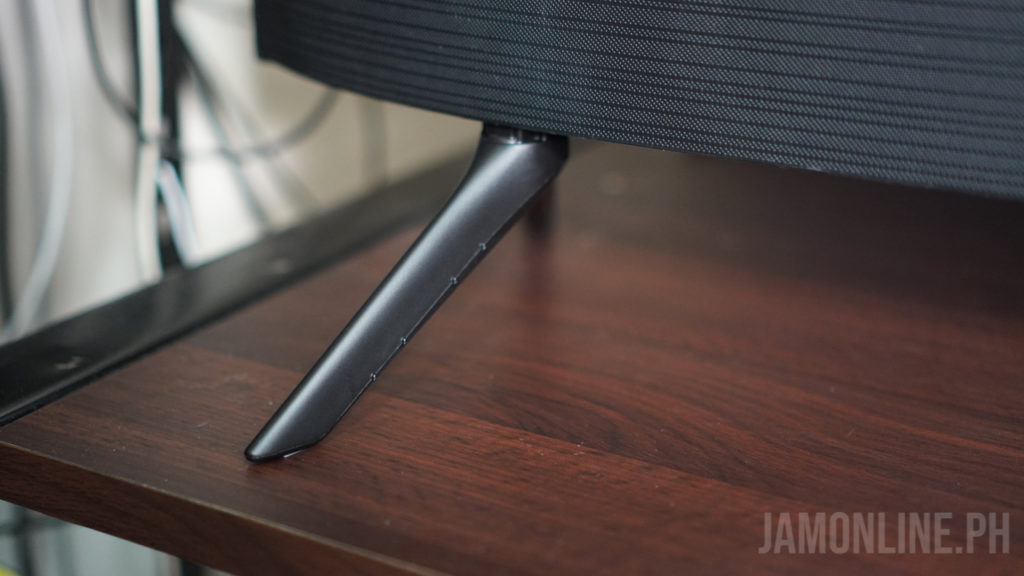 Remote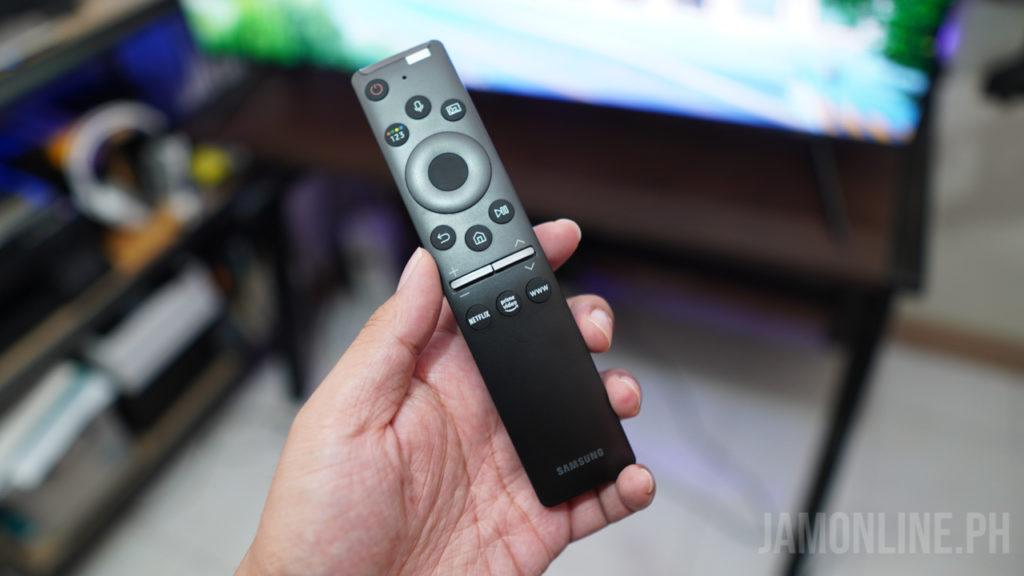 As for the remote of the 50″ Samsung TU8000 Crystal UHD TV, we got here a simple design that everyone can easily understand. Basically, we have the buttons for the microphone in where you can use Bixby voice commands to control the TV and then there are the directional buttons for navigation and of course there are the shortcuts for Netflix and Amazon Prime. The volume and channel buttons are switches and it took me a minute before I figured that out but it's cool.
Design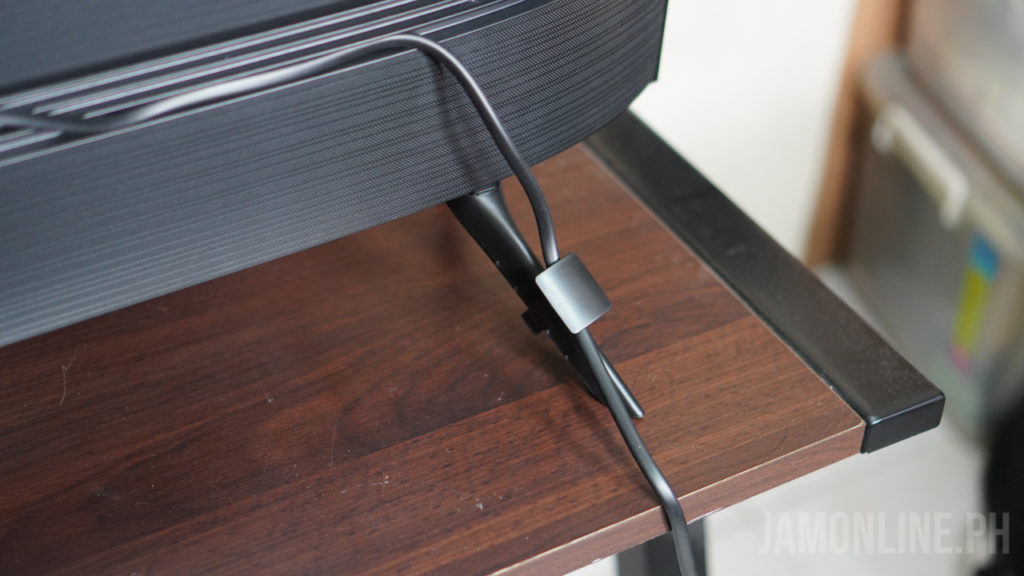 The Samsung TU8000 Crystal UHD TV isn't their best in the market but it's definitely clean and perfect for your living room. Remember the stand that I've mentioned earlier? Props to Samsung for including a clip in where you can clip the cables on the TV to make it look clean in your living room. It's made of plastic as expected and it features a round build at the back. This isn't the thinnest one out there but it will fit just right in the living room.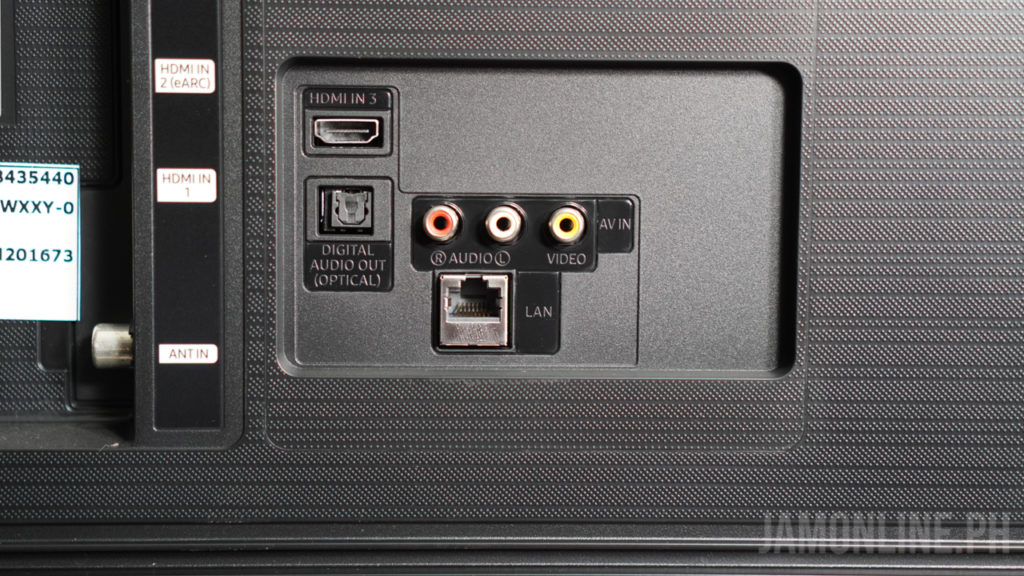 For the ports, the 50″ Samsung TU8000 Crystal UHD TV comes with everything that you need on a TV now. It comes with 3x HDMI ports with one of the ports support eARC, AV ports for your retro devices, Digital Audio Out, Antenna in, and a LAN Port.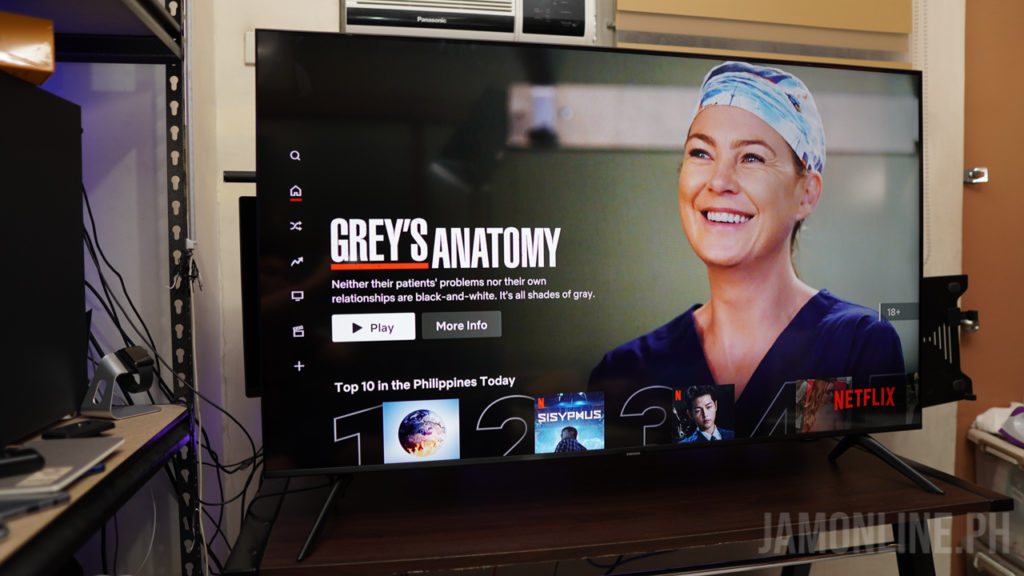 As for other connectivities, it comes with WiFi and Bluetooth so you can connect the TV to the internet and use features like Bixby Voice and other apps like Netflix and Amazon Prime Video.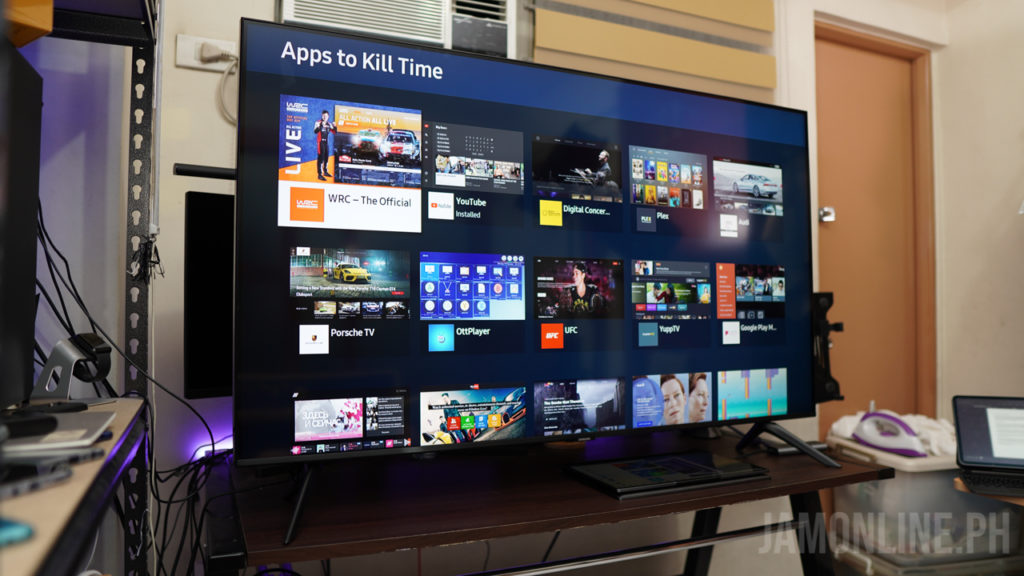 The audio of the TV was surprising for me. Most TVs doesn't have a good audio quality built-in to it but the sound quality that we're getting in this TV was great. I'm impressed with its bass and it's good enough even a soundbar on a small room.
Display
As expected, the display of the 50″ Samsung TU8000″ is great. It's not the best but it's a great 4K panel with HDR. So if you're planning on using the TV for Netflix, this Smart TV will do a great job on that one. The colors are good and the contrasts are great but don't expect the same quality on their QLED displays which are excellent.
As for the bezels, I'm pretty happy that we got here a minimalistic front design along with the thin bezels which makes the Smart TV cleaner in our living room. Overall, videos on this one were vivid enough and everything was really pleasing to my eyes.
Experience
What set this TV apart from the others is that this one comes with Tizen OS inside. It's an operating system from Samsung and it's been long running on their Smart TVs. Navigating on the OS was fast and thankfully, there are already the different applications that I need on the TV including Netflix and YouTube. There's the Apple TV too if in case you want to access that one.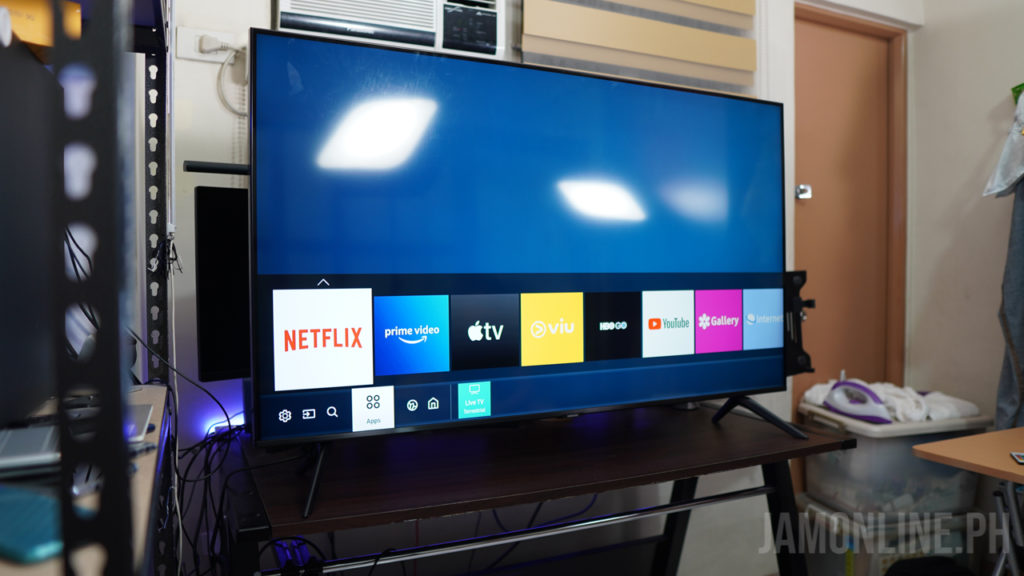 If you're a Samsung smartphone user like me, you'll be happy to know that this Smart TV comes with a seamless connection to your Android smartphone via SmartThings. Not only that I can control the TV with my smartphone but I can also wirelessly project my smartphone's display to the TV but of course, you can clearly see the slower latency on this one but it's a great feature especially if you want to share your photos and videos on your smartphone to everyone in the living room.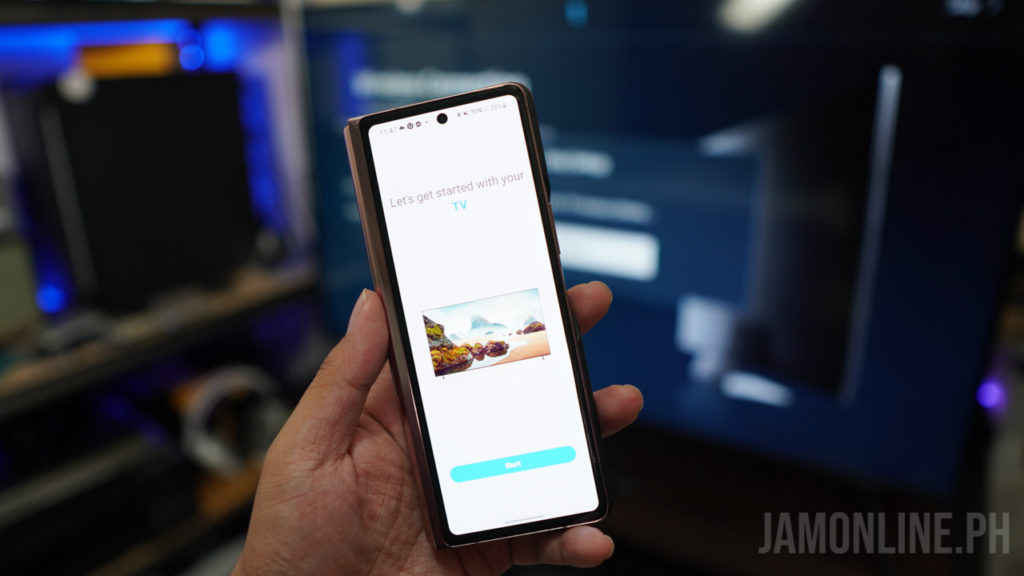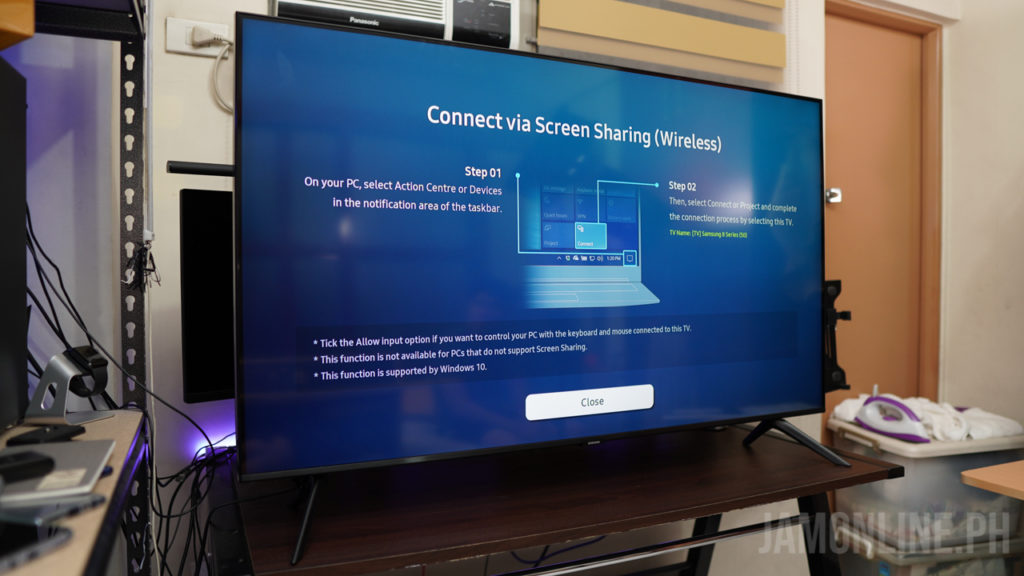 The voice assistant on the Smart TV was helpful too as I was able to open apps and navigate through the TV using Bixby Voice but it's definitely not the best one in the market now but it's useful. However, I do think that it's still better to use the remote instead of this one.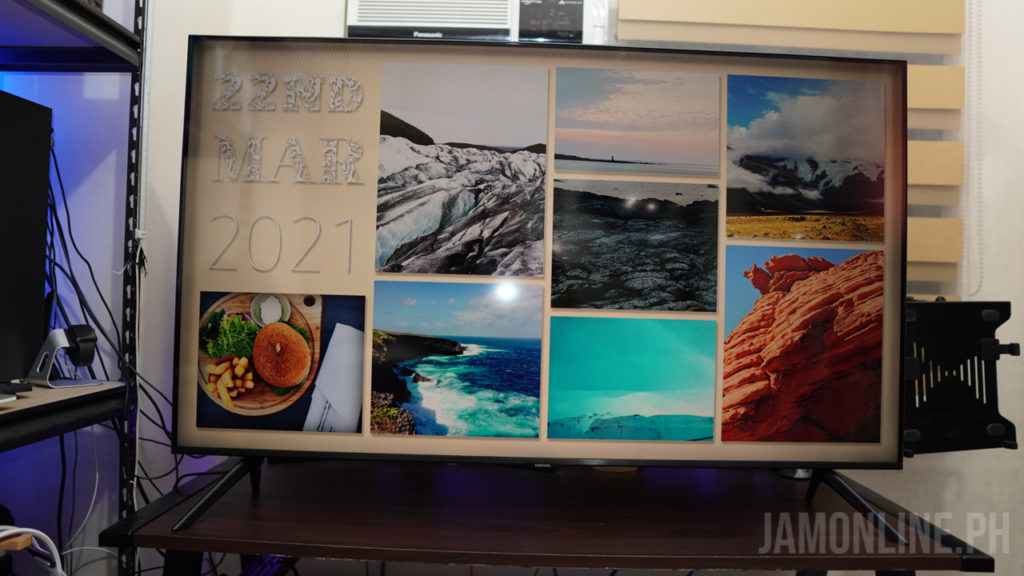 There's a feature too called Ambient mode in where the TV can blend in to your home interior. This feature works best on their Samsung frame TV as they have bezel that fits perfectly on a living room but with this TV, we might have a good Crystal UHD Panel, it's still reflective so you can't really hide the TV as a painting in your living room.
Nonetheless, it's still a great feature and if you have a guest in your home, it's a great way to add some flair and beauty to your living room with photos and wallpapers.
Verdict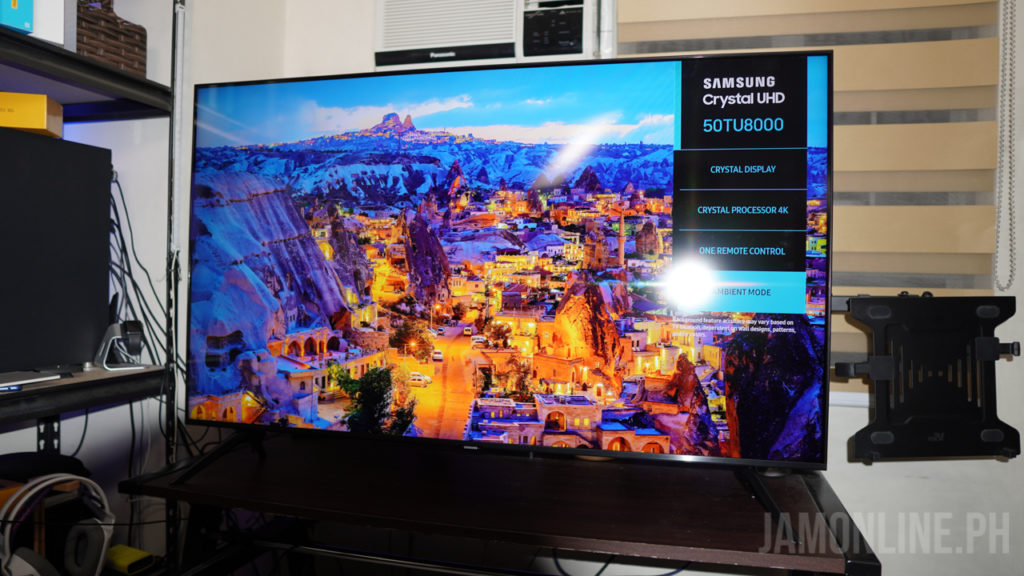 The Samsung TU8000 Crystal UHD TV isn't perfect but it is a great TV for your living room. The easy setup and the minimalistic design is nice and it's perfect for the living room and the audio was pretty good. It might have a little bit of reflective display and the panel isn't as great as their QLED panels but again, it's still a good one. The Tizen operating system was smooth and I really didn't had any problems connecting and projecting to it.
Summer on Us Sale!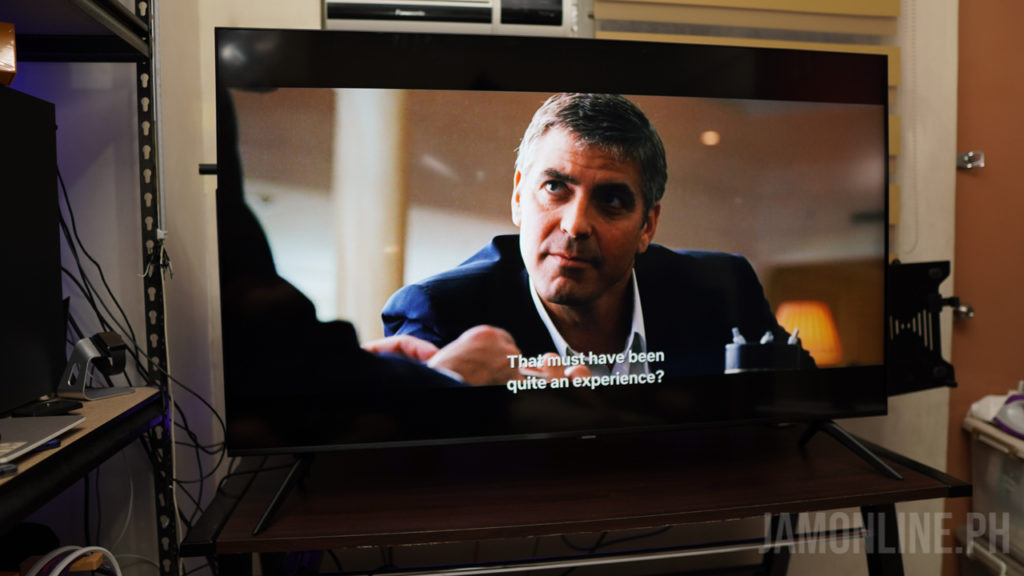 Samsung Philippines is having a sale right now in where you can take home a Crystal UHD TV and Soundbar bundle and you can save up to Php17,499! Be sure to take advantage of this one because this promo will only last until June 30, 2021.