The newest SanDisk Extreme Pro Portable SSD is one of the most secure, and durable portable SSDs in the market. It utilizes powerful NVMe solid-state performance featuring 2000MB/s read/write speeds. . If you're on the go and need to maintain quick file transfers, this is definitely one to consider.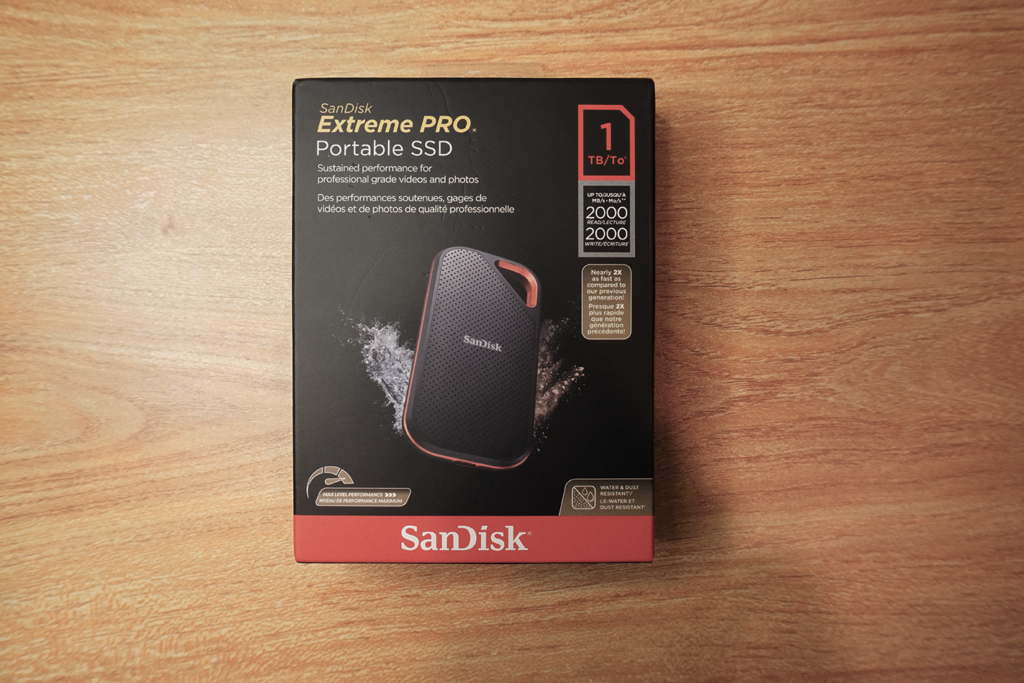 With more and more content creators working with 4K and 8K footage, having a portable device that can run up to 2000 MB/s reads and up to 2000MB/s write definitely helps people get things done quicker.
Design
The SanDisk Extreme Pro  Portable SSD measures 4.34 x 2.26 x 0.4 inches and retains the previous design in form and colour. It has a rubberized rear with rounded edges with orange accents. The aluminium chassis is designed to stay cool even when under heavy loads.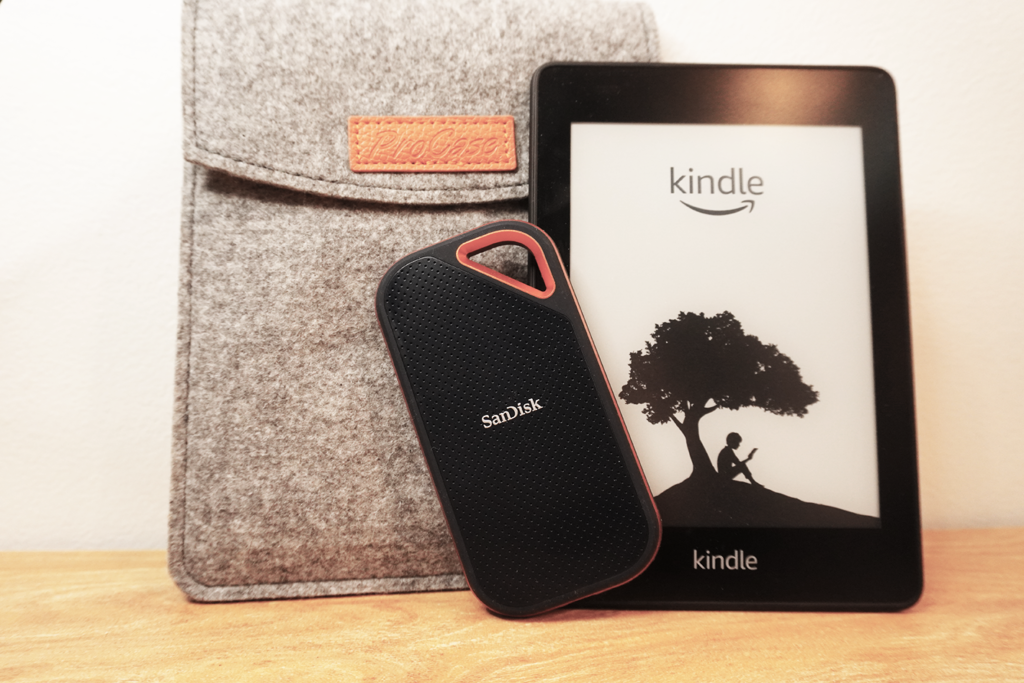 Additionally, the SanDisk Extreme Pro Portable SSD has an extra sheath of protection which allows it to survive a drop of 6.5 feet with an IP55 rating giving it security against dust and water. Take note that this isn't a waterproof device and shouldn't be left underwater for any time period.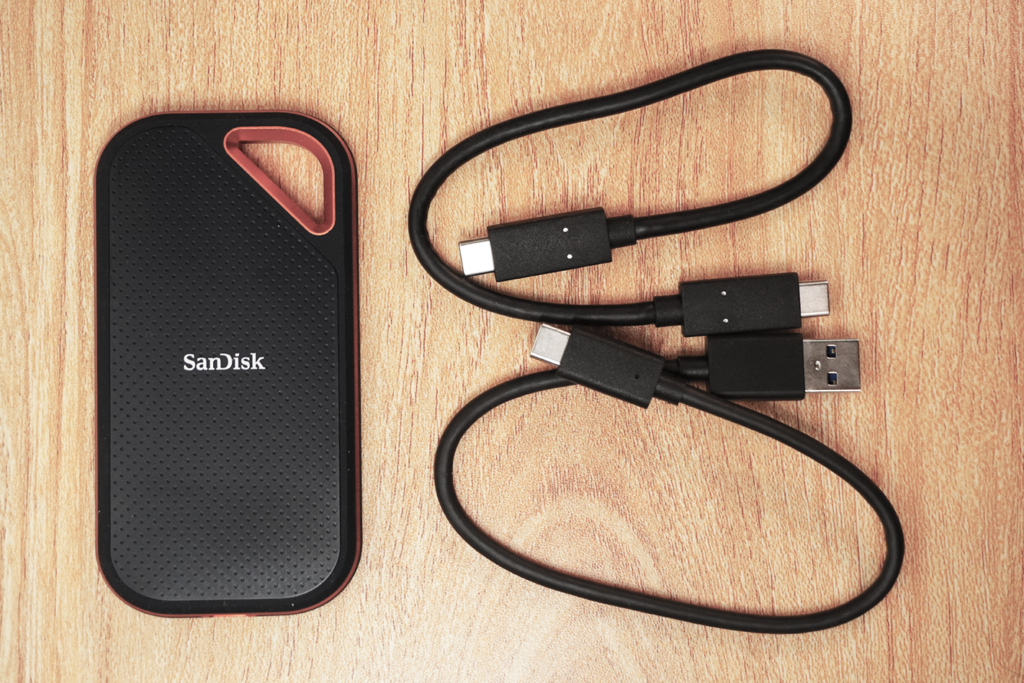 The SanDisk Extreme Pro Portable SSD comes with two 9-inch cables: USB-C-to-USB-C and USB-C-to-USB-A which gives more options.
Security
The Extreme Pro comes with password protection. This allows users to set a 256-bit AES hardware encryption with a password on it which is the gold standard for consumer-drive data encryption.
Warranty
SanDisk generously provides a five-y4ear warranty for buyers.
Performance
Though very few computers natively support USB 3.2 Gen 2×2, we got a hold of Gigabyte's GC-USB 3.2 Gen2x2 so big shoutouts to our friends from Gigabyte.
Going over four of the most used storage benchmarking tools, we used a USB 3.2 Gen2x2 to get the most of the drives. SanDisk rates their SSDs to go up to 2000 mb/s for reads and writes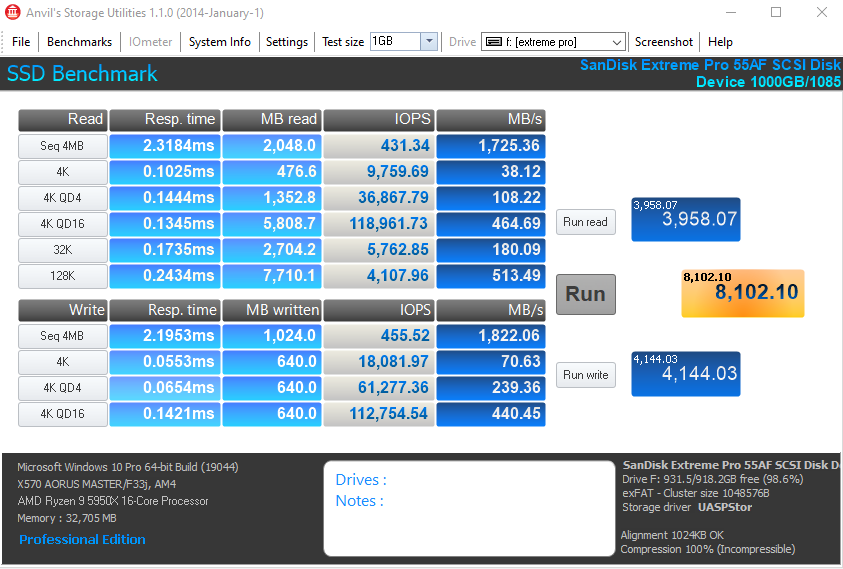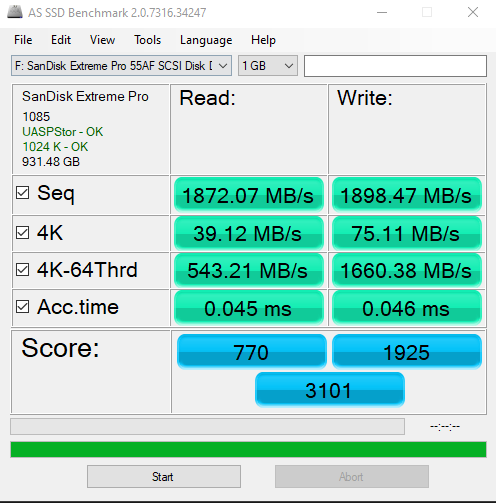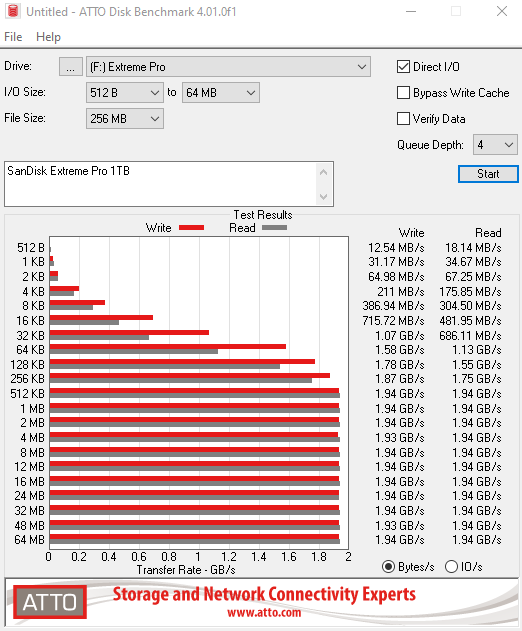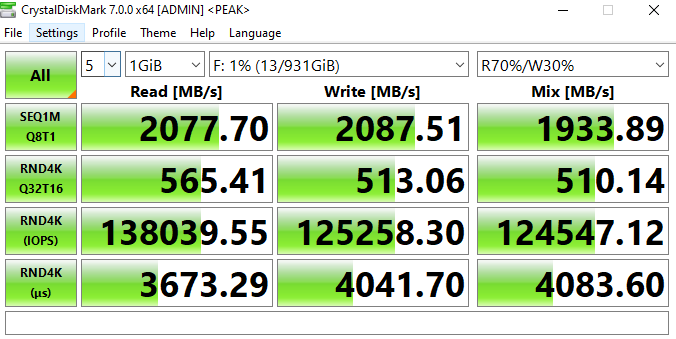 Conclusion
If you're going for speed and durabilitying on an on-the-go content creator, the SanDisk Extreme Pro Portable SSD is a must buy on your list. It comes in a variety of capacities up to 4TB. These can transfer 4K and even 8K videos in a jiffy – provided that your PC has support for USB 3.2 Gen 2×2.