When it comes to noise-canceling earbuds, Sony's WF-1000XM series is one of the best in the industry, and finally, the Japanese company has recently outed the Sony WF-1000XM4 and it brings a lot of improvements over the previous generation including a new design and an even better noise canceling.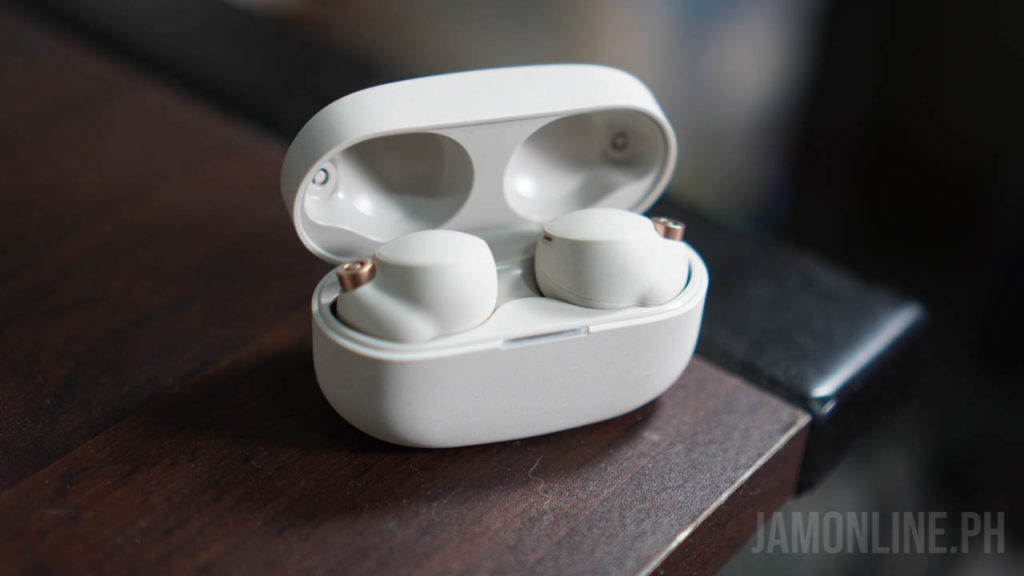 The Sony WF-1000XM4 is one of the best wireless earbuds in the market right now as it brings a lot of top-notch features to the table including the best noise-canceling that we've tried on earbuds and a sound quality that is really superior vs. other TWS earbuds out there.
Inside the box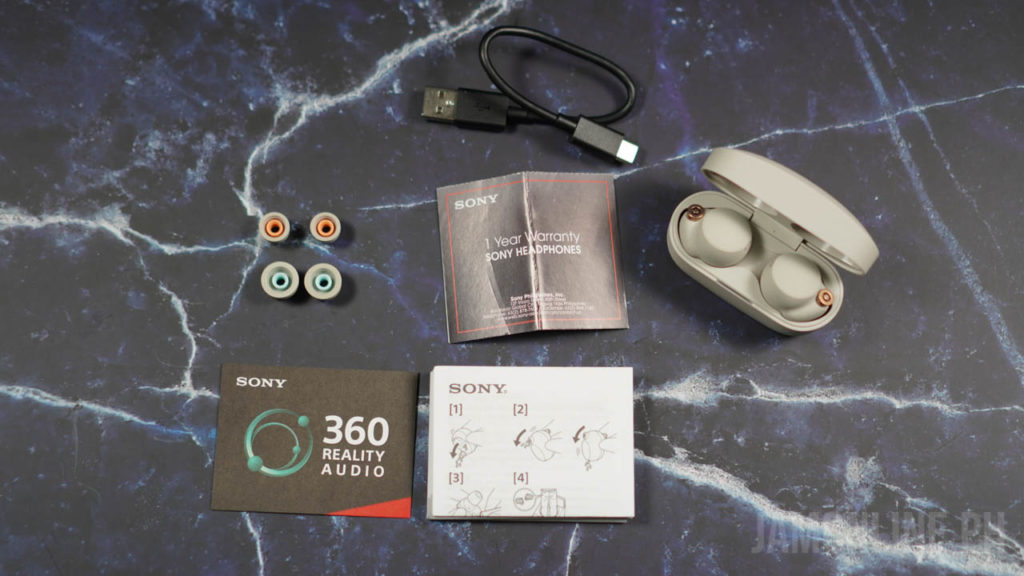 First, let's talk about what's inside the box of the Sony WF-1000XM4. Well, the box is small and the package is eco-friendly which will be appreciated by people who really care for the environment. Inside you can check out the different sizes of the buds, manual, USB-C to USB-A cable, the case, and the Sony WF-1000XM4 inside it.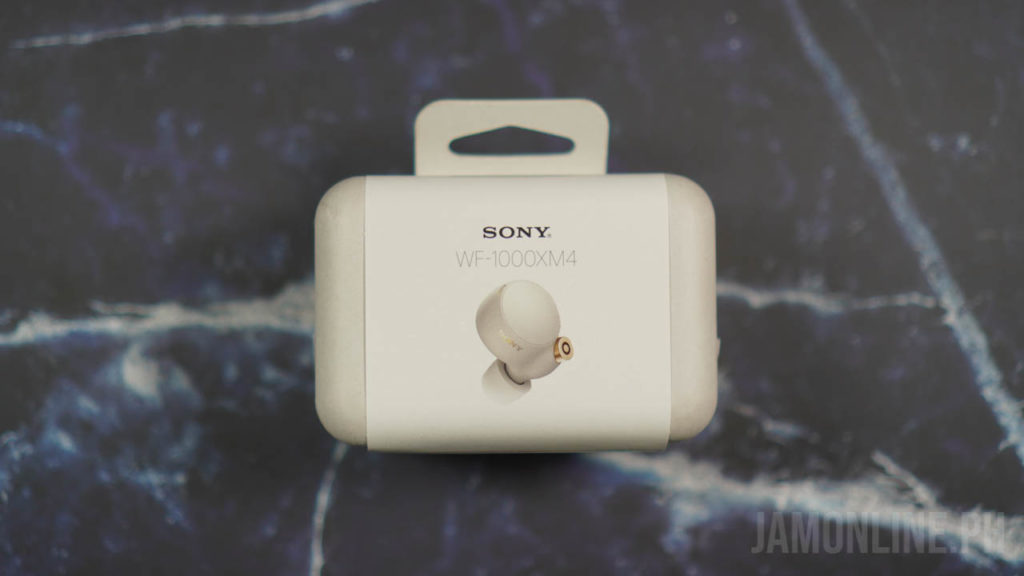 Case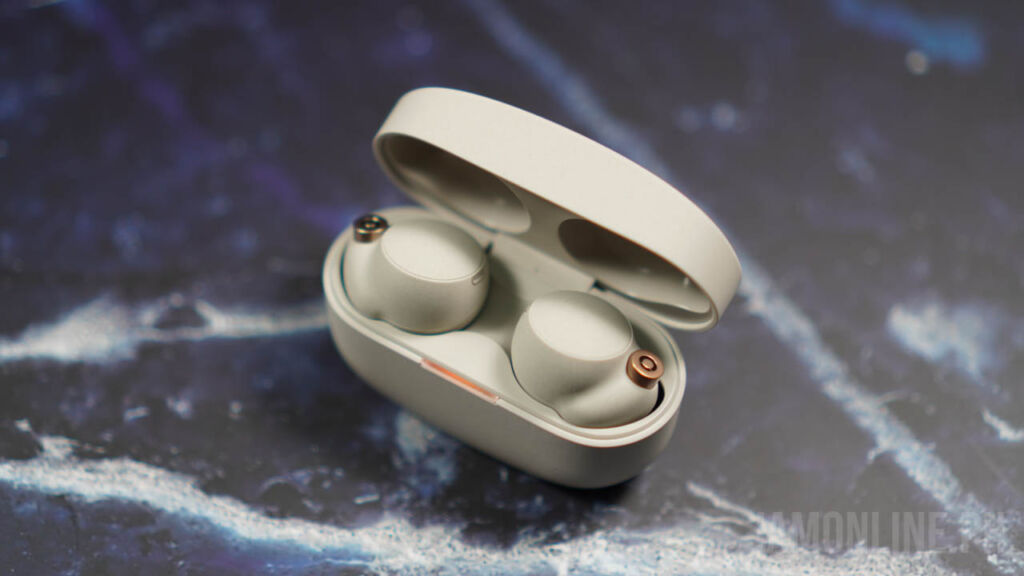 For our review, I got the silver one and the case is a tiny one compared to the predecessor. It's lighter, smaller, and better compared to the Sony WF-1000XM3. It comes in a rough plastic build but it's very light to bring and it doesn't feel bulky when I place it in my pocket.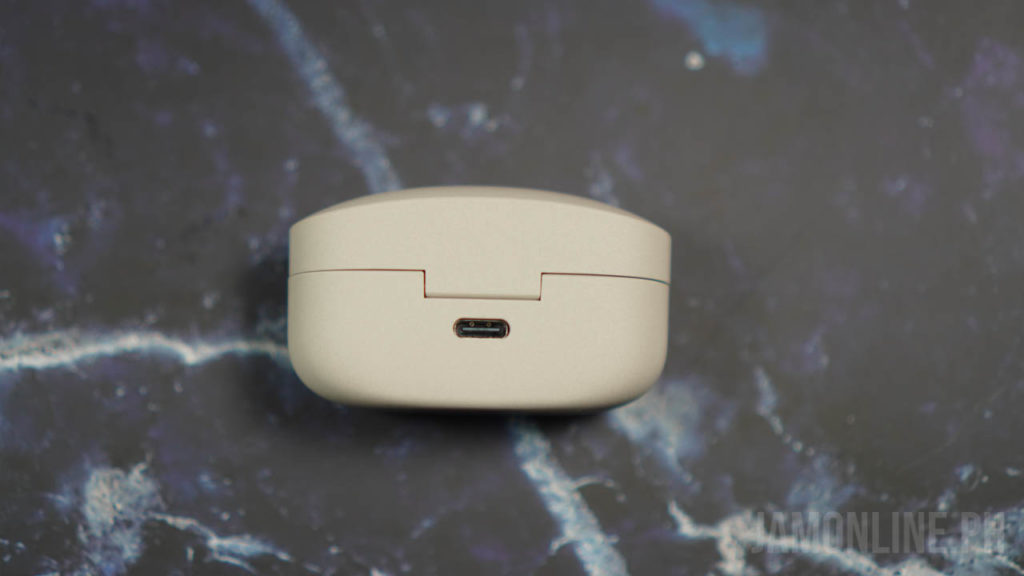 This time, it now comes with wireless charging support so you can charge the case by just placing it on a wireless charger and of course, it still comes with a USB-C port so you can still charge the earbuds wirelessly. When charging, there's an LED in the middle too which gives you the idea of the level of the battery the Sony WF-1000XM4 is having right now.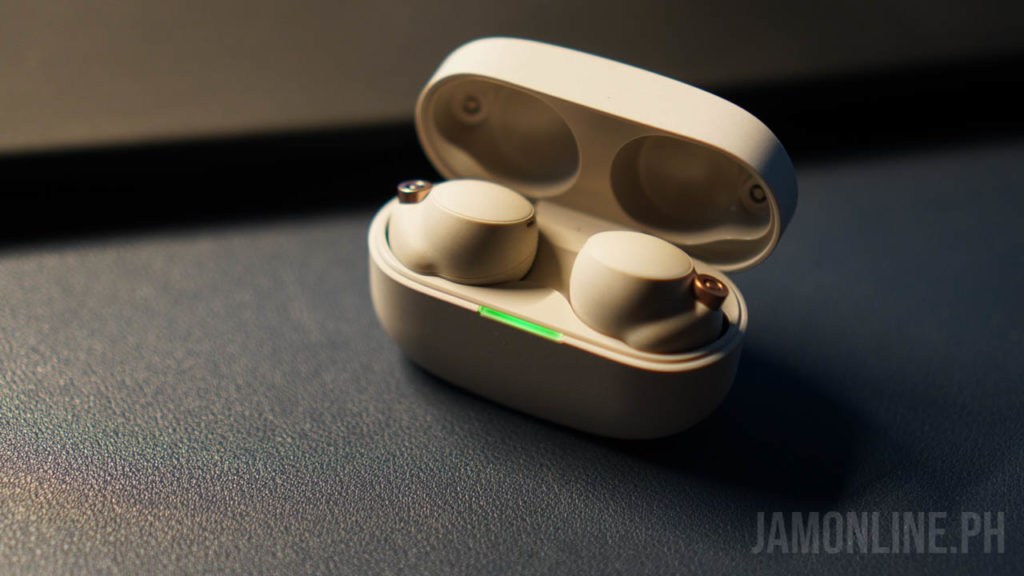 Speaking of the battery, I can get 6-7 hours of battery on the earbuds and I can even extend it with the case by up to 1.5x or 2x so this one can definitely last really long.
App
In order to maximize your usage of the Sony WF-1000XM4, it's recommended to download the Headphones Connect App from Sony. This is where you can update your Sony audio products that are connected to your smartphone.

Not only that you can update your Sony WF-1000XM4, but you can also check out the battery status and adjust other things including BT connection quality and even controlling the DSEE Extreme feature. But my favorite one is where the app can analyze your ear shape and of course, optimize it for apps like 360 by Deezer.
Build quality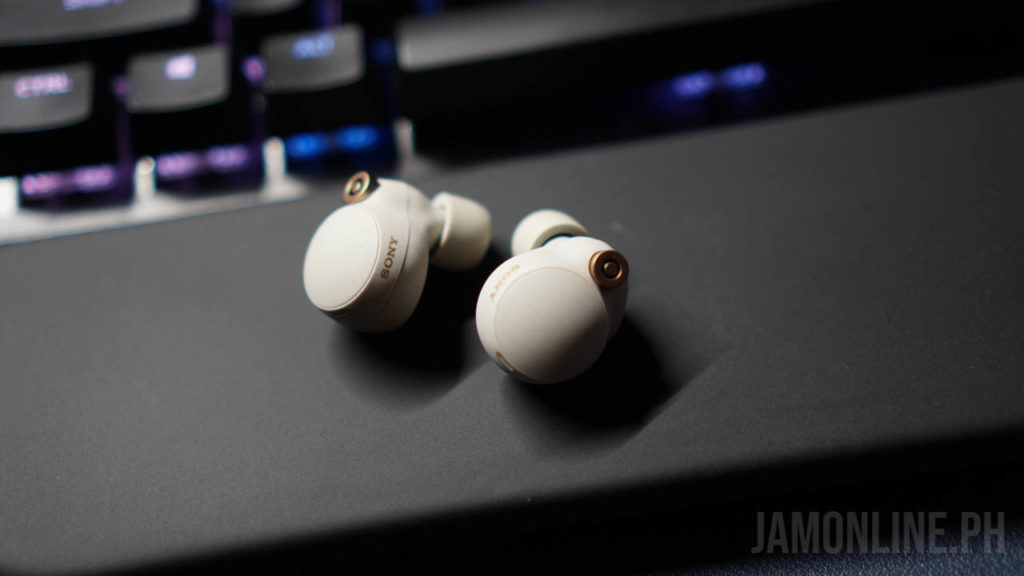 The Sony WF-1000XM4 is small and very portable unlike their other earbuds and this one is actually smaller and lighter than expected. It comes with a rounded shape compared to the large pill shape of the Sony WF-1000XM3 so this time, it's lighter and way more comfortable to the ears.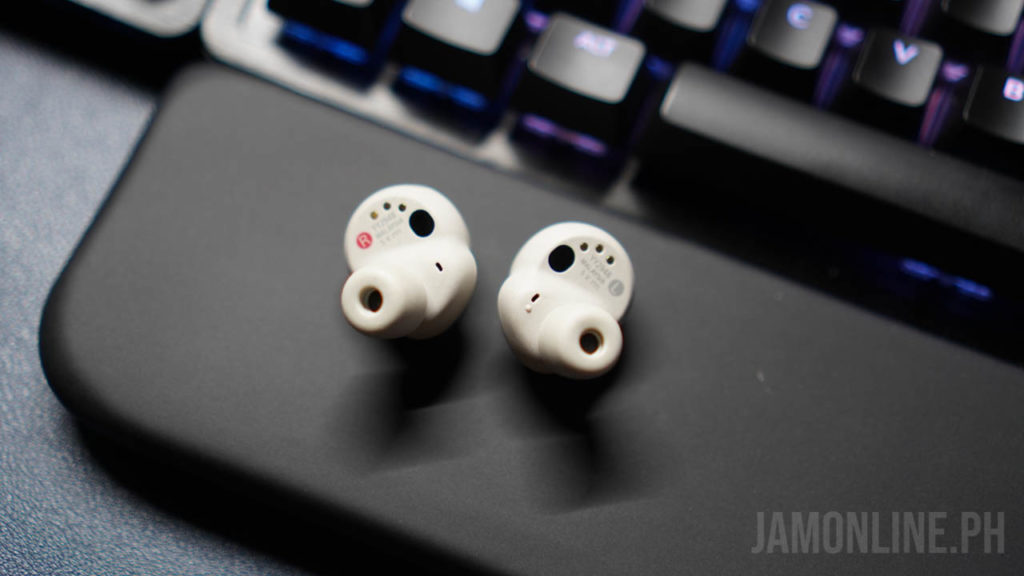 It also comes with a rough matte finish just like the case and yes, it does have a premium look and feel. With the white one, I love the combination of the silver color along with the gold accents of it. The eartips that is very comfortable and fits perfectly to my ear and of course, it comes in different sizes.
The eartips feel like a soft foam and once you fit it in, you'll be surprised by how it reduced the noise and yet provides a very comfortable feel. Actually, it's one of the best eartips that I've tried that comes with wireless earbuds as long as you push it inside your ear canal properly.
As for the comfortability, I didn't have zero problems with the Sony WF-1000XM4 as I was even able to run with the earbuds on and it didn't fall off or didn't loosen in my ear canal. And again, we got here a really good eartips so even if I use the earbuds for a long time, I won't really have problems with using it. It also comes with water resistance so running with it won't be a problem for you as it is protected from moisture and sweat.
Features
The Sony WF-1000XM4 comes with a round surface in each earpiece and that is where you can control the volume, playback, and activate the noise-canceling or ambient sound mode. In case you want to customize them, you can do that directly on the headphones connect app.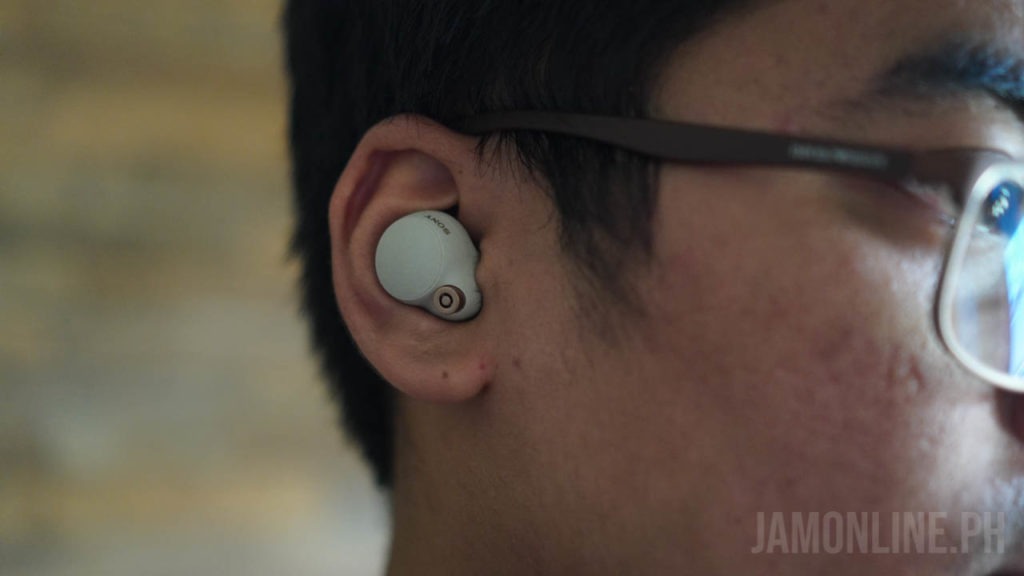 My favorite one is where you can tap and hold the earbuds and activate the ambient sound when you're in noise-canceling mode. This is an awesome feature for those people who wants to focus on their work and suddenly need to talk to someone and activate the ambient sound mode. Another cool feature is the speak-to-chat function in where the earbuds automatically switch to ambient sound whenever you talk.
There's 360 reality audio too which is awesome but it's limited to a few apps and in Deezer, only a few albums from different artists are available in 360 audio.
Performance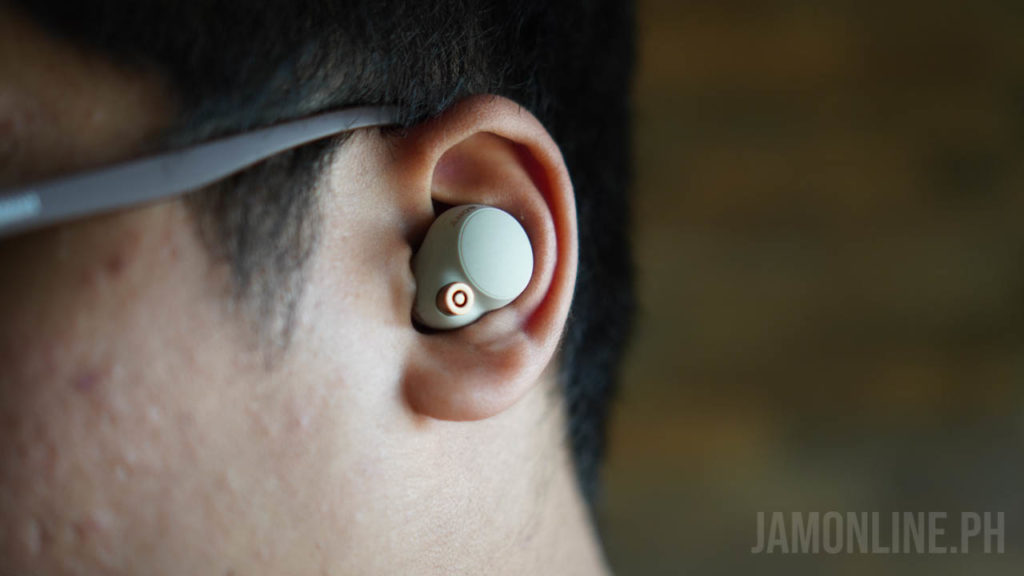 The Sony WF-1000XM4 is one of the best if not the best wireless buds that we've ever tried. This is no surprise as Sony is known to deliver the best noise-canceling on their audio products and of course, to provide the best audio quality in their wireless earbuds and headphones.
First, let's talk about noise-canceling. Again, the eartips is really excellent and it managed to drown out the noises and combined with the mics of this one, they really have good noise cancellation and a good wind noise reduction ambient sound which is a plus for those people who are always traveling and on the go.
We gotta thank Sony's DSEE Extreme feature that uses AI to upscale compressed digital music files in real-time. Basically, your low-quality audio files would be better when you're listening to this one and in case you're using hi-res audio, you won't have problems with this one as well as it supports and transmits LDAC.
Inside the Sony WF-1000XM4 is an Integrated Processor V1 and also a 6 mm driver unit and yes, they performed pretty well. We tried listening to the popular songs on Deezer on Hi-Fi including The Weeknd's Save You Tears and John Mayer's Last Train Home and we noticed that lows are pretty good and the bass was fine as well. The vocals on these songs were detailed and they're at a pretty good level as well. In Cult of Personality, we definitely love the quality of the music that we're getting in here
Verdict
The Sony WF-1000XM4 is an excellent wireless earbuds. We got here an improved design that brings comfort and also better performance for their users. Aside from that, it's way smaller and the ear tips are way more comfortable than before so using it won't be a problem. The sound quality was excellent as well as expected however, the Sony WF-1000XM4's 360 reality audio is limited to a few apps only and in a few artists only.
The Sony WF-1000XM4 is now available in the Philippines for Php13,999. You might find it a little bit expensive but it's definitely worth it if you're gonna prioritize noise-canceling and sound quality.