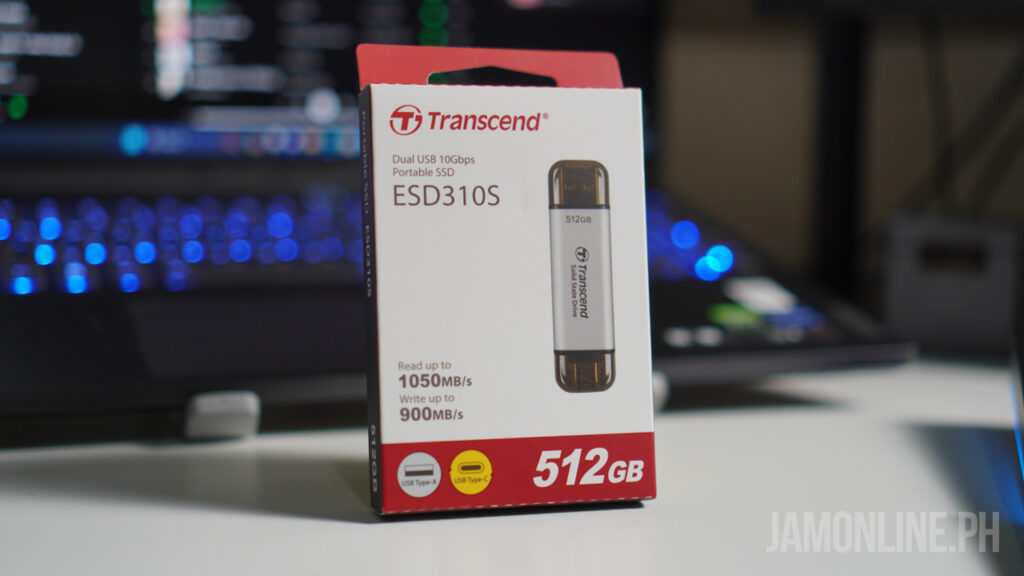 If you're looking for a budget SSD that won't break the bank and is also portable then you might want to take a look at the Transcend ESD310S SSD. It's one of the smallest SSDs that we've seen but despite that, it still offers fast transfer speeds.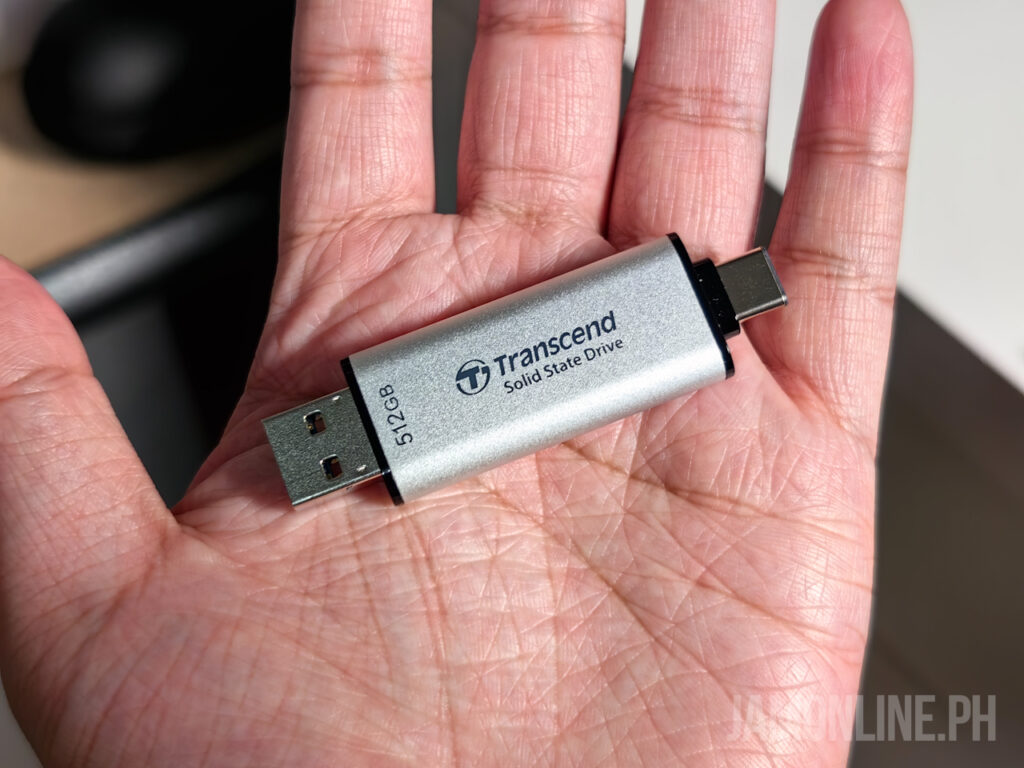 Design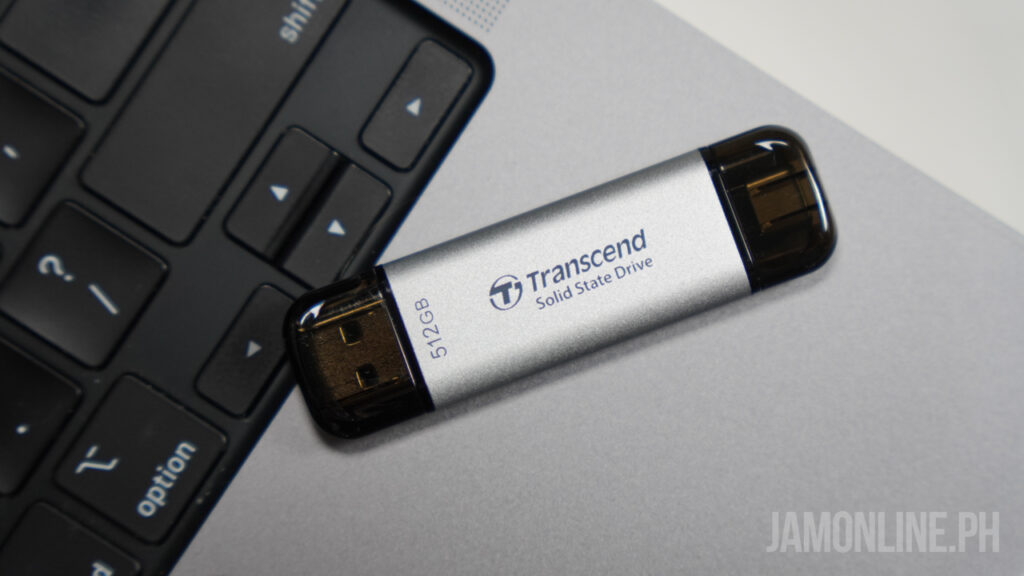 The Transcend ESD310S comes in a compact and lightweight design. Actually, the design makes it look like that the portable SSD is just a typical flash drive. With its size, you can definitely bring it anywhere and it can even fit inside your pocket or your small pouches.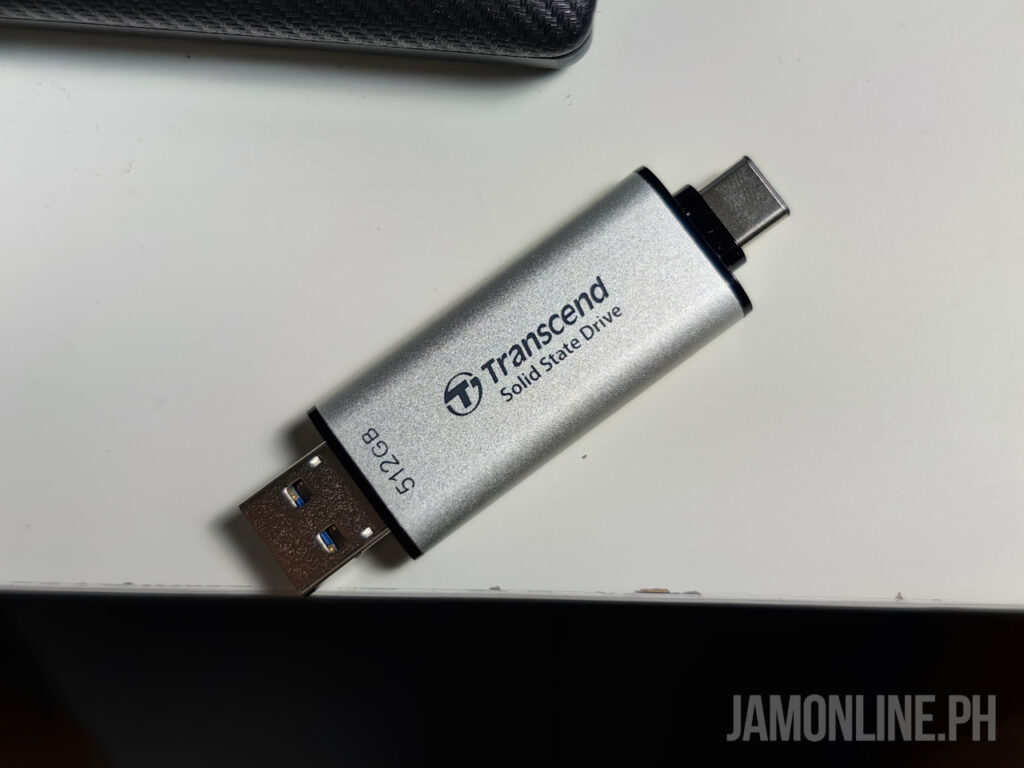 It comes with a metal body and also a solid premium feel into it. It also comes with two connectors with covers to protect it. There's a USB Type-A and also a USB Type-C. This means that you have the flexibility to use it on a phone like the iPhone 15, iPad and other USB-C devices and also on desktops and laptops with the USB Type-A.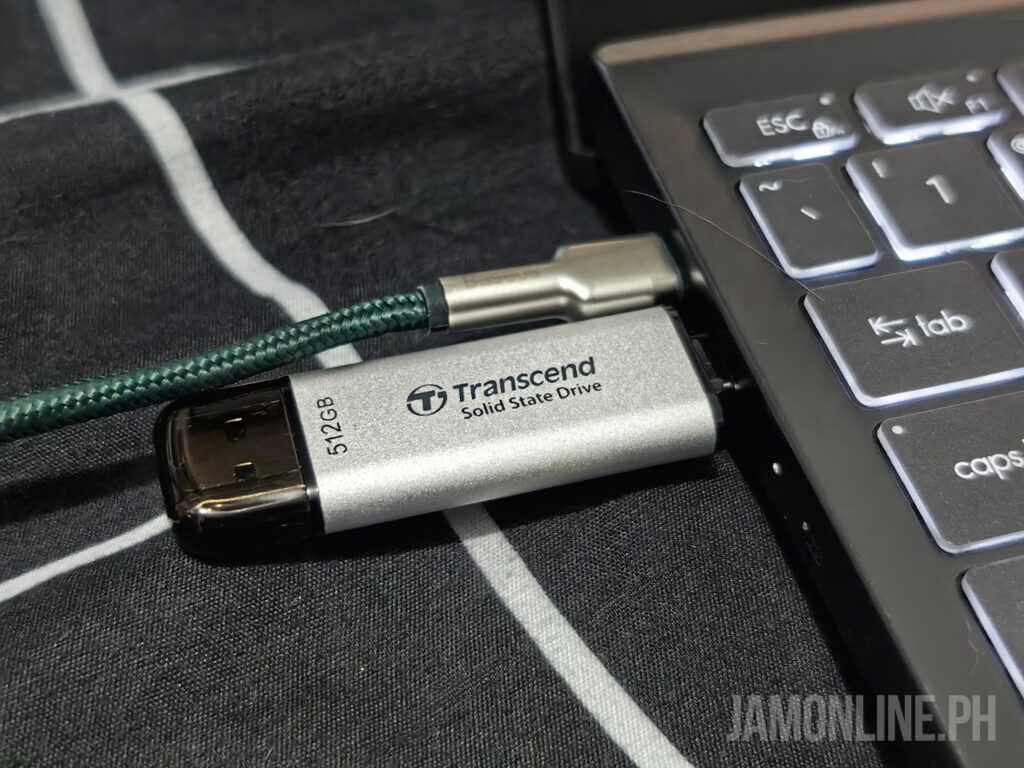 The good thing about this one is that you need a cable anymore and a smartphone is already enough to power this one unlike other SSDs which don't work with mobile devices. Since this one comes with a USB-C port, you can also plug it in your PS5 and even install PS4 games on the portable SSD. We didn't have any problems installing PS4 games on the SSD and it was pretty fast.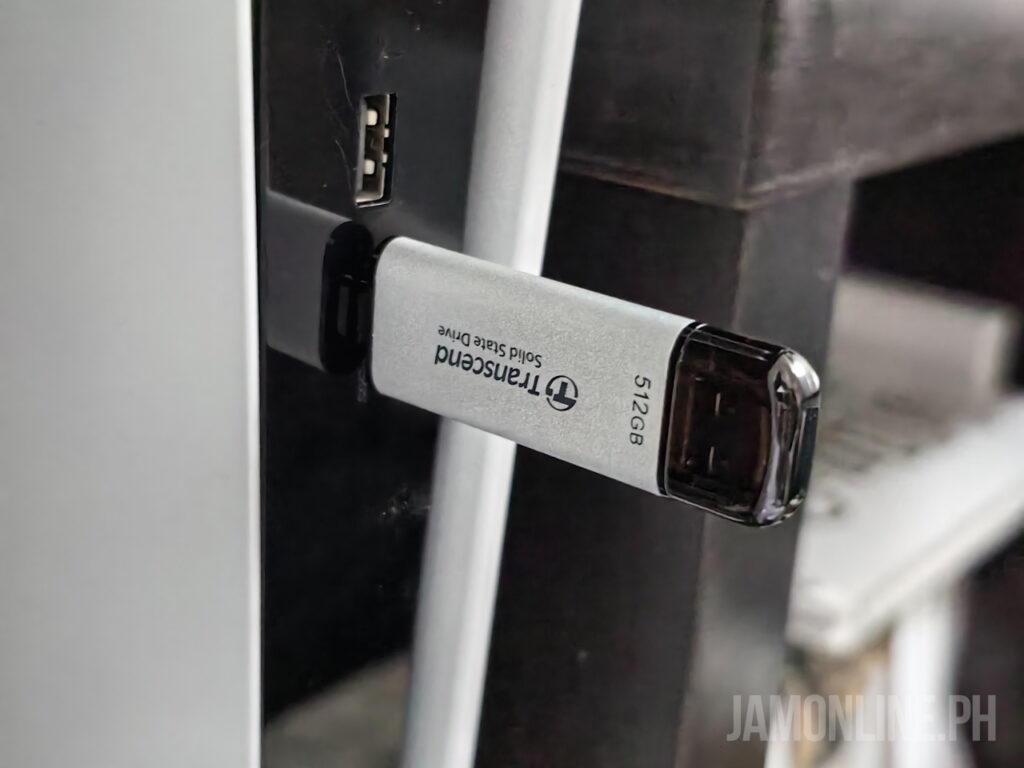 Performance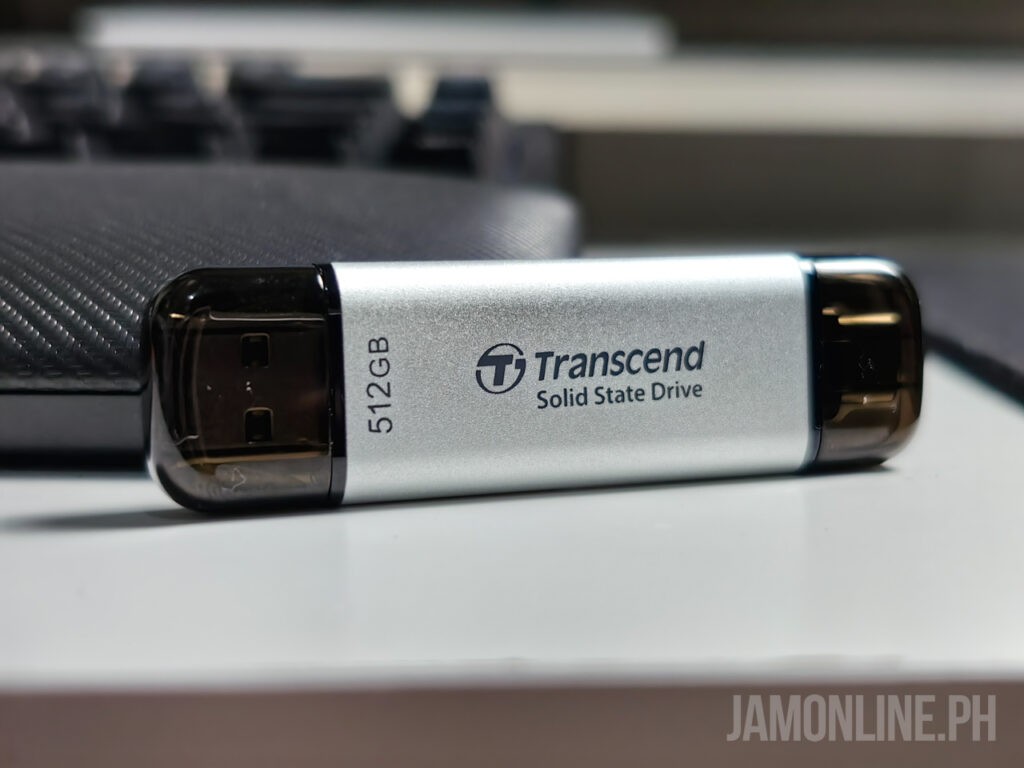 When it comes to performance, Transcend promises 10Gbps transfer rate with SLC Cache technology. They're promising a read/write speeds of up to 1050/950 MB/s/. That's very typical on portable SSDs but how does this one perform despite the small size?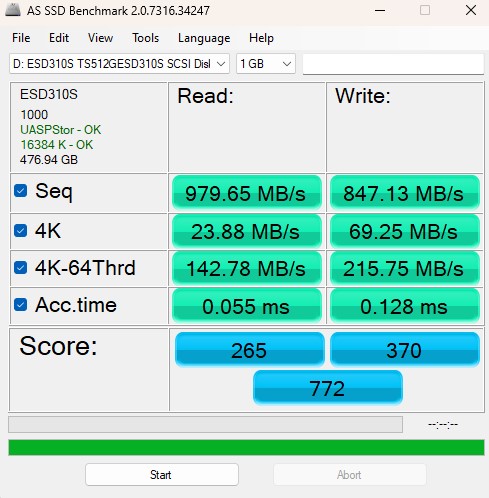 In AS SSD benchmark, the read and write speeds that we got were quite near to the promised speeds by Transcend and if you ask me, I'm pretty happy with this result.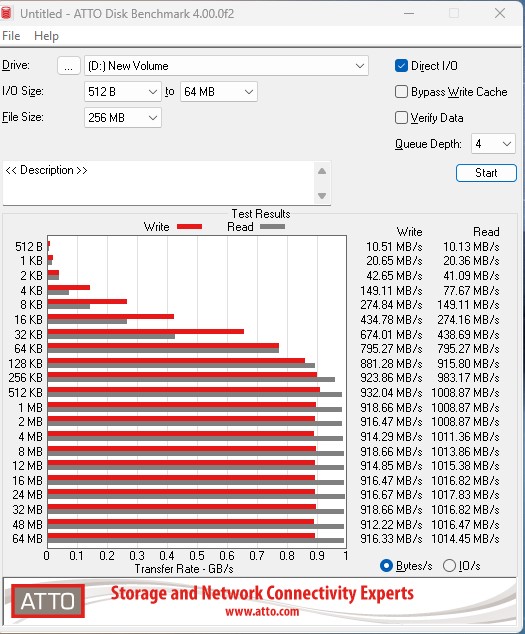 In ATTO Disk Benchmark, we got an up to 1017 MB/s and up to 932 MB/s read and write speeds respectively. This one is really fast and pretty consistent when it comes to speed.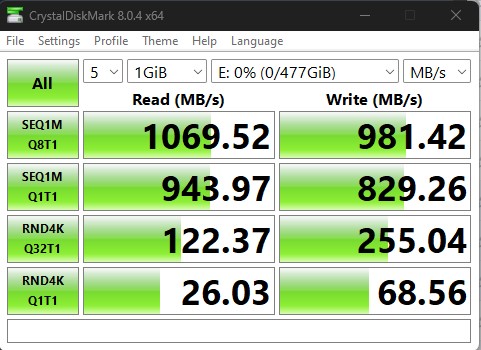 With CrystalDiskMark, we got a read score of 1070 MB/s and a write speed of 981 MB/s which is pretty consistent with the speeds that we're getting from other benchmarks.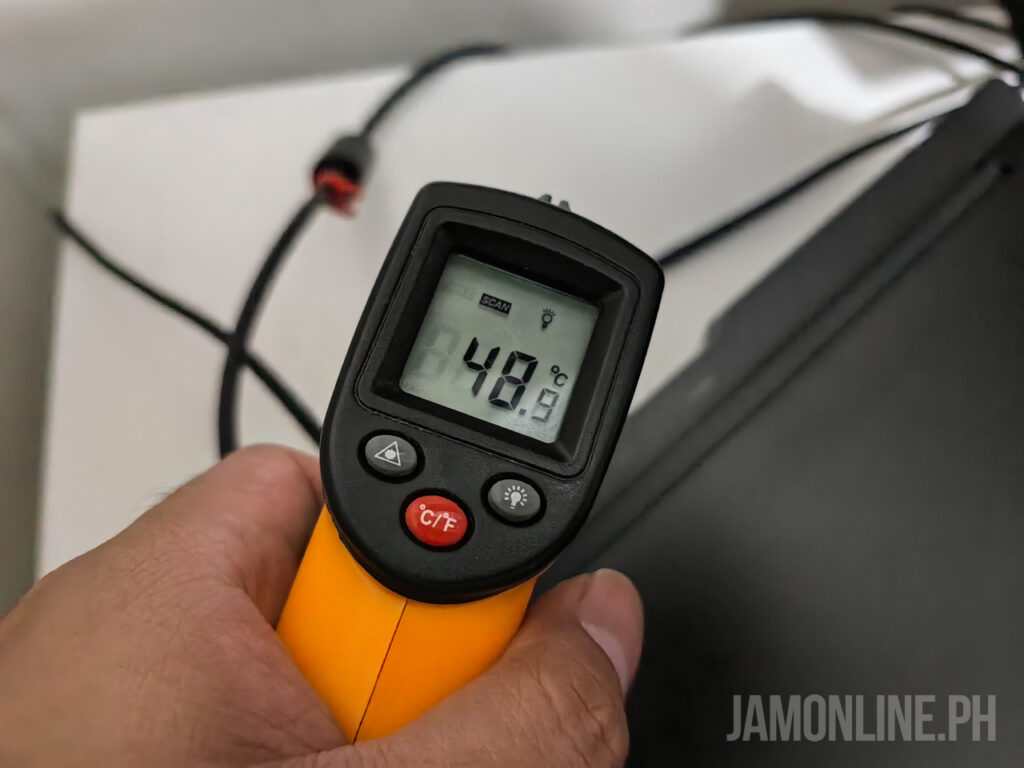 Despite the size of the Transcend ESD310S, the temps were pretty good on this one and it only reached up to 48.9c in our usage after transferring multiple files.
Verdict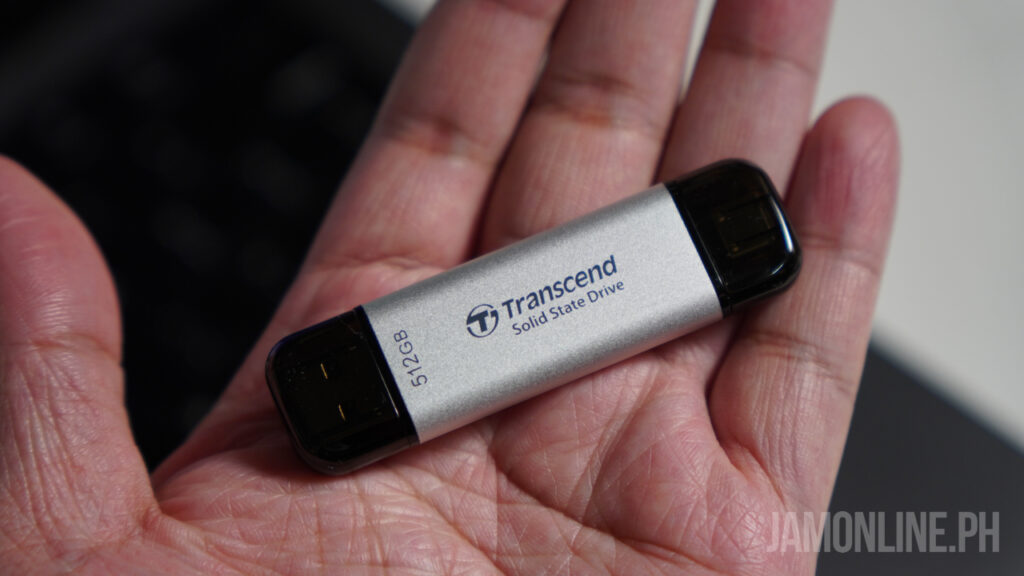 The Transcend ESD310S is a portable SSD that is made for those people who want a fast and large storage with a fast speed. There's a dual interface as well which works perfectly on both mobile devices and also on laptops and PCs. The performance was pretty good as well and it was also consistent.
So if you're looking for an SSD that you can use for work, school, gaming, mobile, or office. I highly suggest the Transcend ESD310S Portable SSD. It works on almost all devices and it's pretty fast and consistent as well.
It is now available at Lazada, Shopee and at authorized resellers