Xiaomi is known for creating products that are affordable for its hardware and their latest flagship smartphone -Xiaomi Mi9 is no exception. This is currently the most affordable smartphone with Snapdragon 855 processor inside that you can get in the market. But are there compromises to get to this value of the smartphone? Check it out in our review below.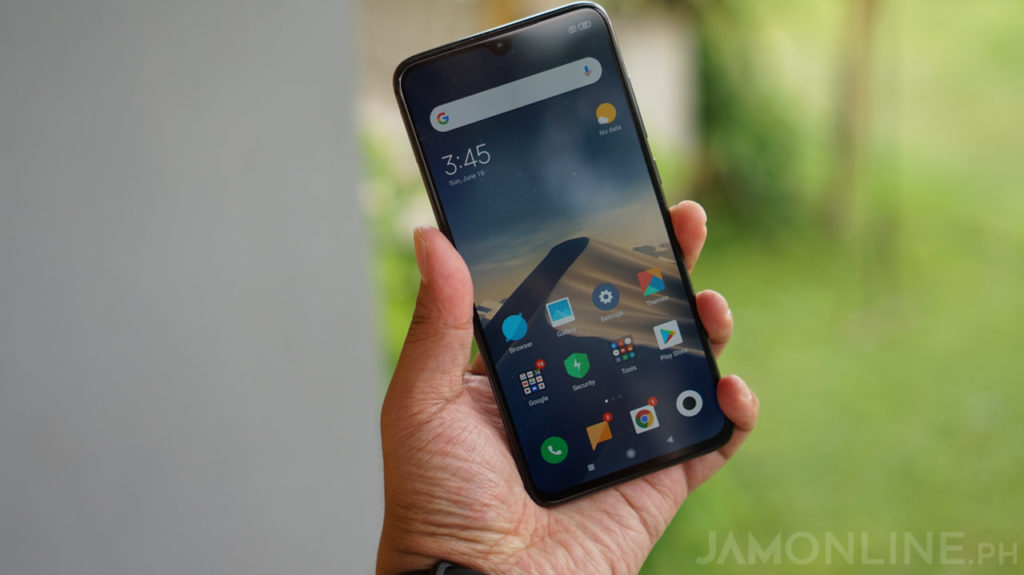 Xiaomi Mi 9 Review: Hardware and Design
Without a doubt, the Xiaomi Mi 9's design might look similar to other smartphones in the front but it is indeed beautiful especially when you see the back of the smartphone as this one has a premium look and feel to it thanks to the glass material at the back of the smartphone and it's lightweight too so you won't have any problems with it.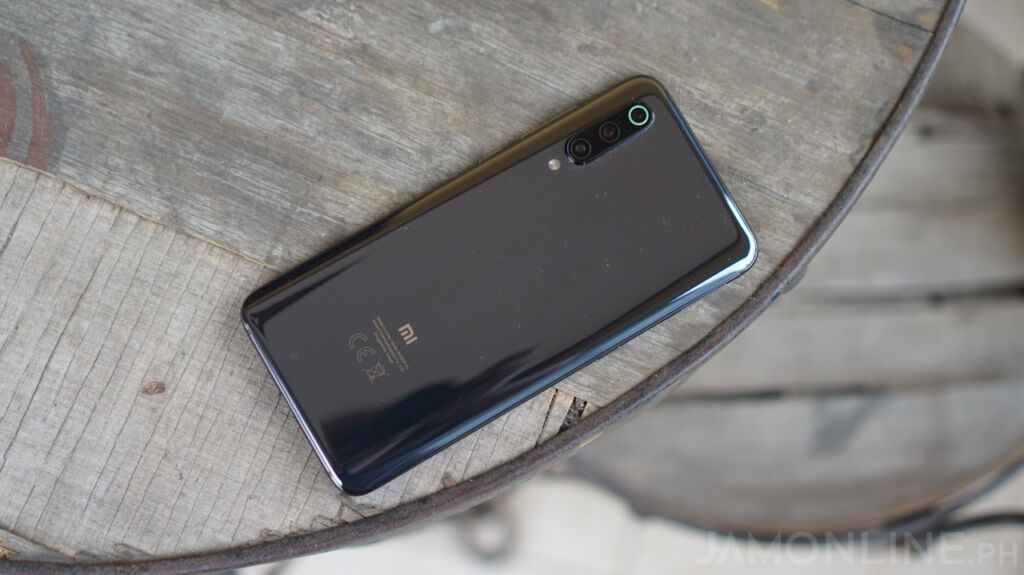 There's the curved back too which perfectly contours to my hand so even if you have a smaller hand to hold the Xiaomi Mi 9, you can still hold the smartphone just fine and of course, there are the rounded metal sides that are premium to hold. However, there's a downside with Mi 9's design, the smartphone's build might be beautiful into our eyes, however, it's a little bit slippery for me so I highly recommend you guys to use the included jelly case.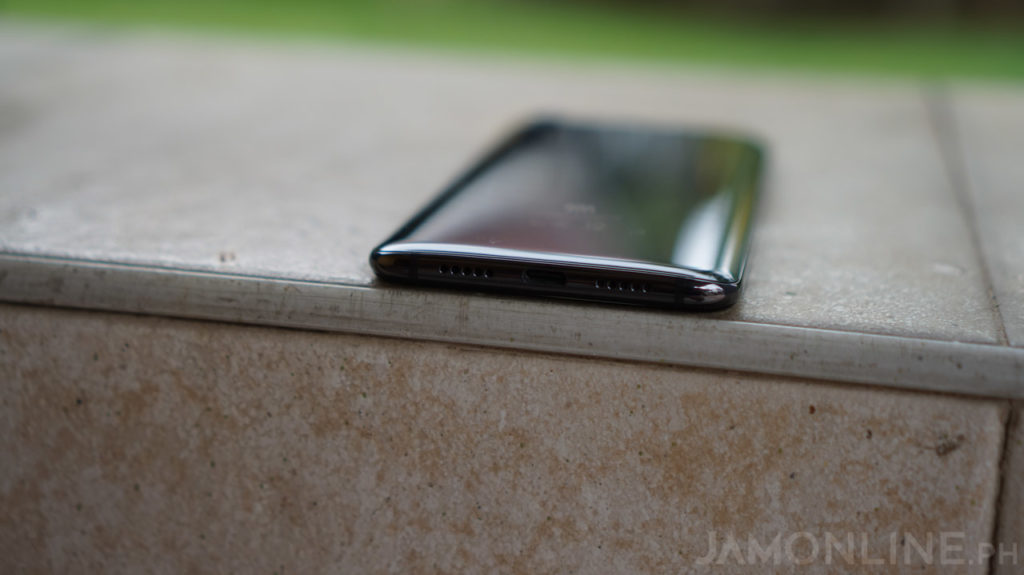 Just like any other flagship smartphones, the Xiaomi Mi 9 doesn't have a headphone jack which is unfortunate as you have to use the included dongle to use your 3.5mm earphones or speakers. Alternatively, you can use wireless earbuds like the Mi AirDots Pro. There's another feature on the smartphone that I love to use and it's the smart button and it's a shortcut for Google Assistant so you can easily search on your smartphone. There's an IR blaster too at the top of the smartphone which can be used for appliances using the Mi Remote app but actually, I barely use that app.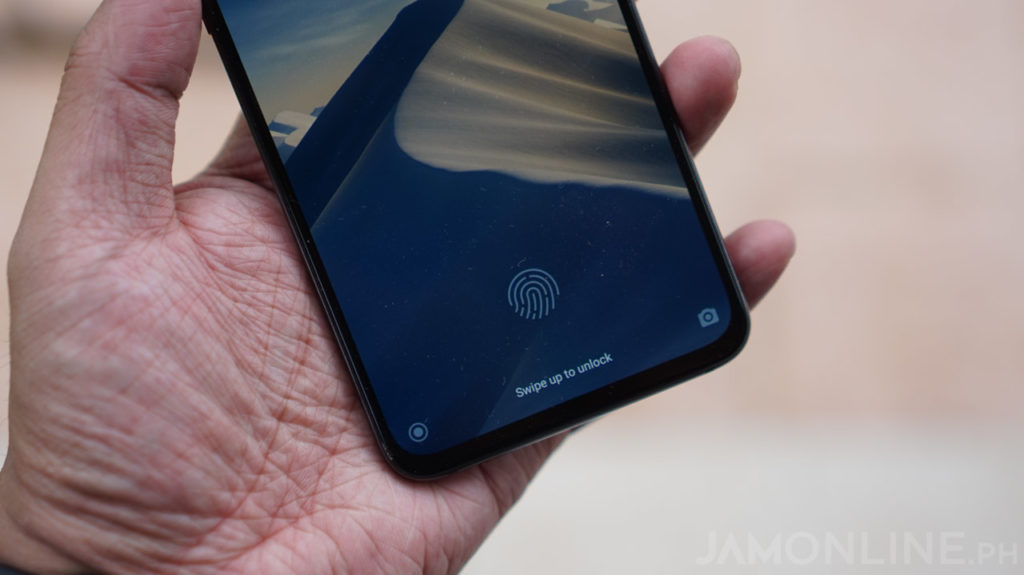 The Xiaomi Mi 9 also features an in-display fingerprint scanner and in my usage, it was fairly fast enough and I didn't have any problems using the smartphone's in-display fingerprint scanner and of course, the smartphone also supports face unlock and as expected, it was fast and I didn't experience any problems with it.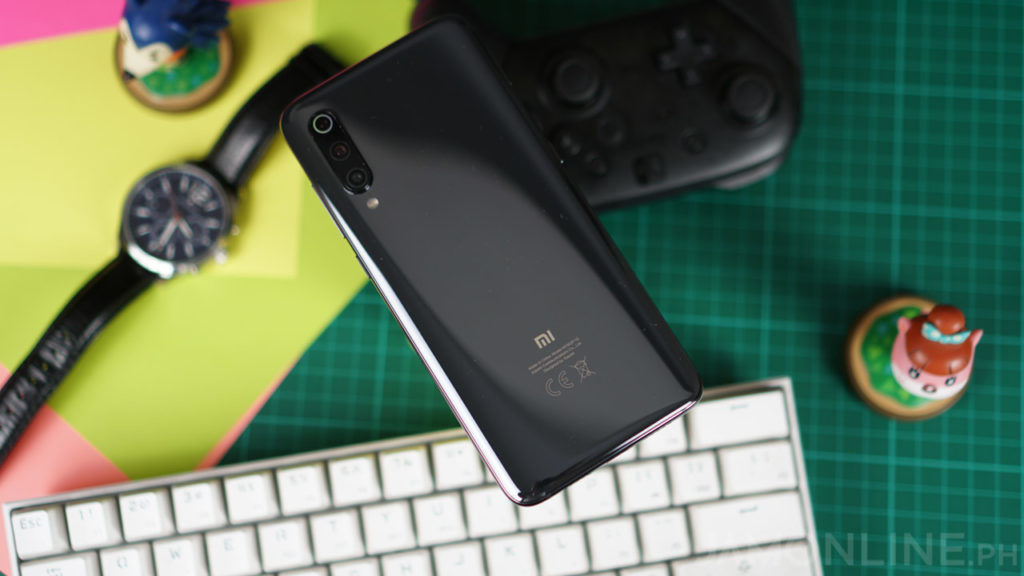 Xiaomi Mi 9 Review: Display
The smartphone doesn't feature a gimmicky display. It's just a normal display with a notch. They called it as a dot drop display and it packs a 6.39-inch Super AMOLED panel with a decent 90.7% screen-to-body ratio. In our experience, the display of the smartphone fairs well in our review. It has nice colors and the outdoor visibility of the display is quite good.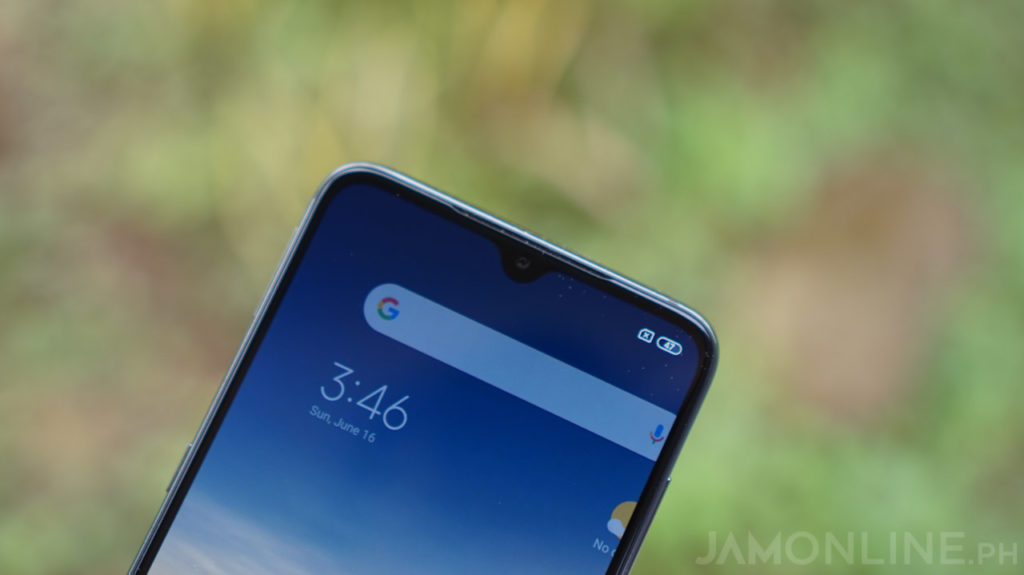 Despite having a notch on the display, I wasn't really distracted by it. Overall, I liked that that we're getting small bezels on this smartphone with a pretty high screen-to-body ratio. The Super AMOLED panel in the smartphone might not be the best in most flagship smartphones but this one is already great for me and I'm actually satisfied with it.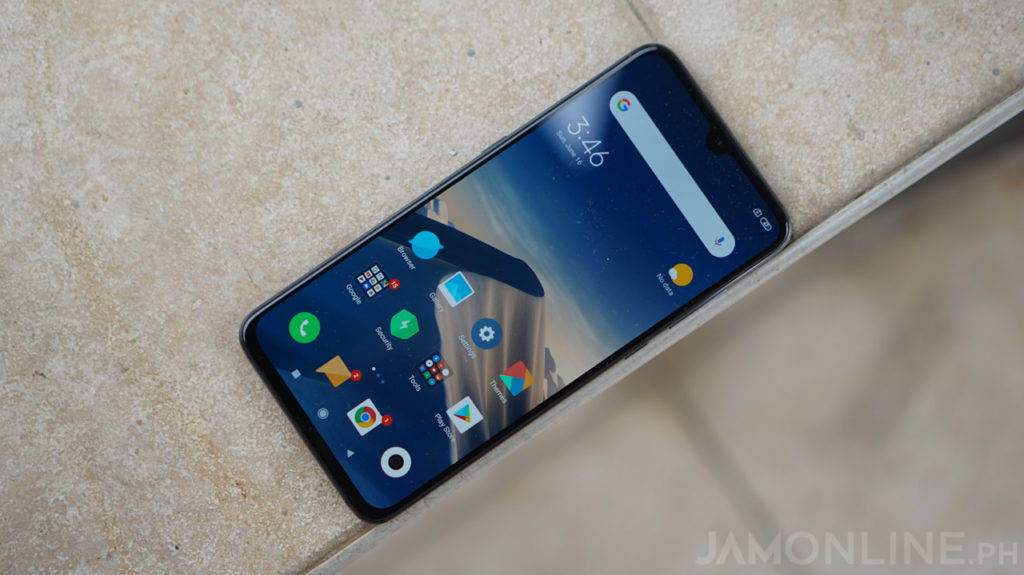 Xiaomi Mi 9 Review: Battery Life
The Xiaomi Mi 9 features a 3300mah battery for its size and it might not sound optimistic but the Mi 9 does actually pretty well in the battery life department. I was able to get a score of 11 hours and 35 minutes on the smartphone which is well beyond my expectations. In normal usage, the Xiaomi Mi 9 will last a day depending on your usage. I can use the smartphone from 10 AM up to 8 PM before running out of juice but of course, that's on heavy usage. The smartphone can actually last up to a day of use if you're just into light usage. In case you're worried about its battery life, well, the smartphone does come with an 18W fast charger so you don't have to worry if you forgot to charge your smartphone before you go to your bed.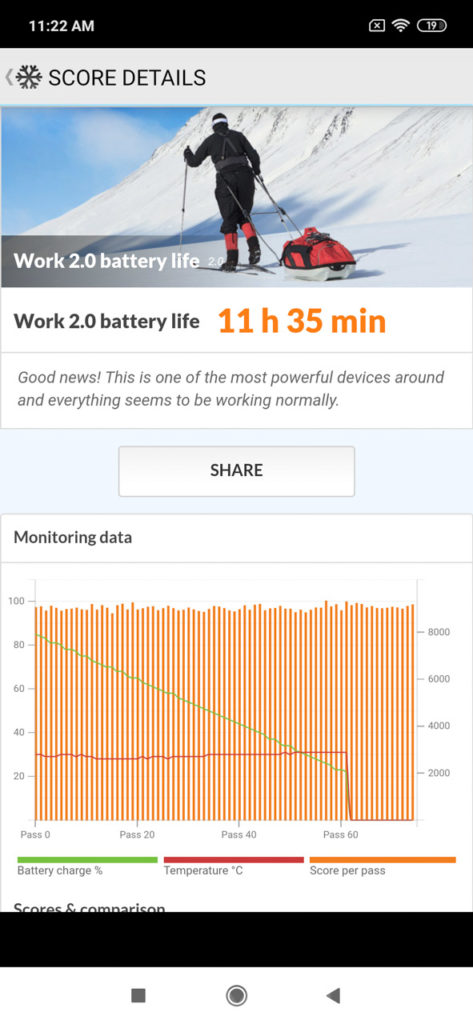 Xiaomi Mi 9 Review: Software
The software of Xiaomi smartphones is one of the most heavily customized on the market right now. Some people love, some hate it. Why love it? Well, the UI is clean to look and it's very easy to learn and use but some people hate it due to being heavily customized and also due to the ads that are appearing left and right on certain Xiaomi applications. Yep, there are ads in selected applications of the smartphones which I find really annoying.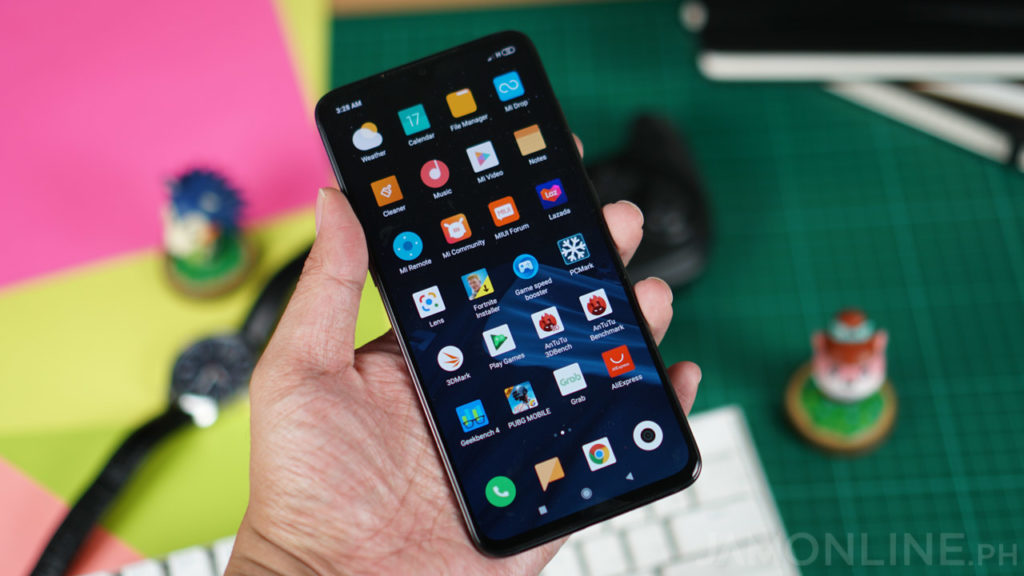 And of course, the MIUI is filled with bloatware which I already suspect since we've seen that before on the previous MIUI. But of course, some of them are pretty useful like the Mi Remote and Security but some of them are just useless apps for me.
Xiaomi Mi 9 Review: Performance
The biggest selling point of Xiaomi Mi 9 is its performance. Again, this is the most affordable smartphone that you can get in the Philippines with a Snapdragon 855 processor and this one is paired with a 6GB of RAM. Actually, you don't need to see the FPS benchmarks on the smartphone as this one can run anything that is available on the Google Play Store.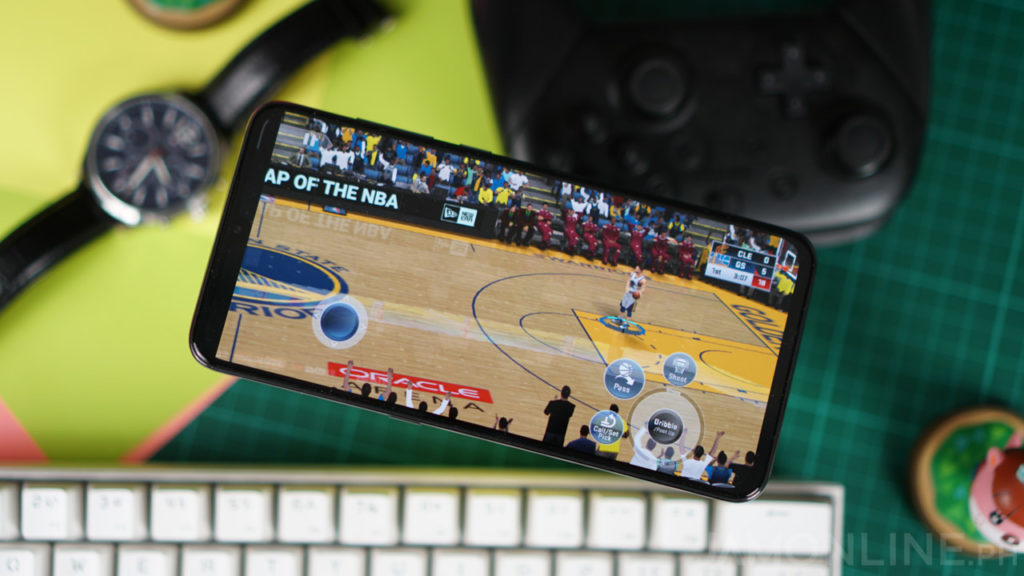 We ran different benchmarking applications on the Xiaomi Mi 9 and we were not surprised that the smartphone decimated the different benchmarks as this one is one of the most powerful smartphones that you can get in the market. Check out the scores that we got on the smartphone:
Of course, we need to test this one out on gaming and as expected, the smartphone was able to run all of the heavy games without problems. We tested NBA 2k19, PUBG Mobile, and Talion on the smartphone and all of them ran pretty well and without problems. Everything was smooth and playable.
Xiaomi Mi 9 Review: Camera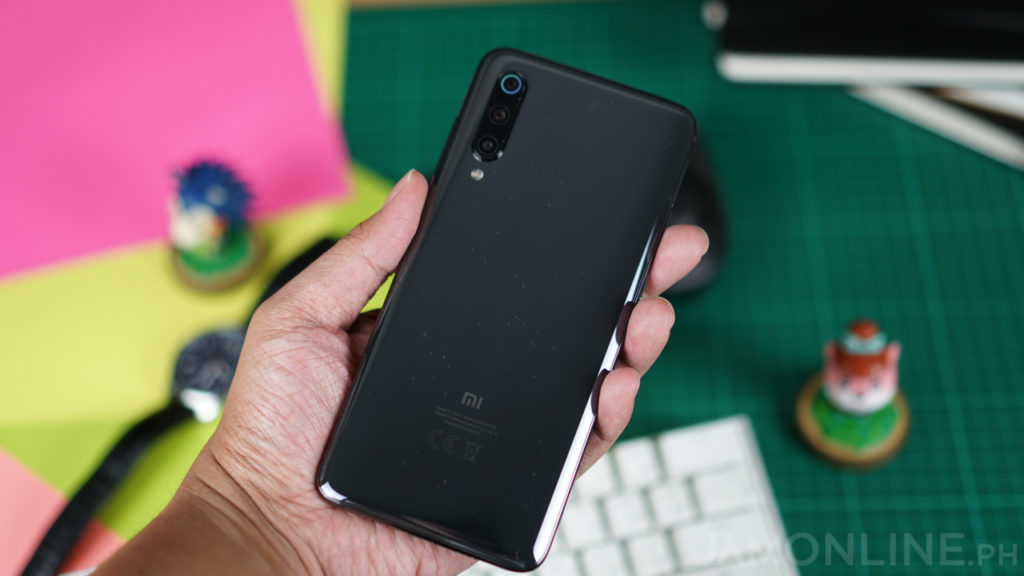 The camera of the Xiaomi Mi 9 is actually pretty surprising as we got really decent shots on the smartphone. It's actually surprising and this is one of the best smartphones in terms of the camera in its price range. We got a 48MP main camera + 12MP telephoto camera + 16MP ultra wide-angle lens camera on the smartphone and then there's the 20MP camera for selfies. And in our tests, we got really nice shots on ALL of the cameras of the smartphone. Even the night mode of the smartphone performed pretty well.
Most of the shots were vivid, bright and the colors are on point whether you're taking photos at decent lighting conditions or at lowlight. Check out the shots that we took using the Xiaomi Mi 9:
Xiaomi Mi 9 Review: Verdict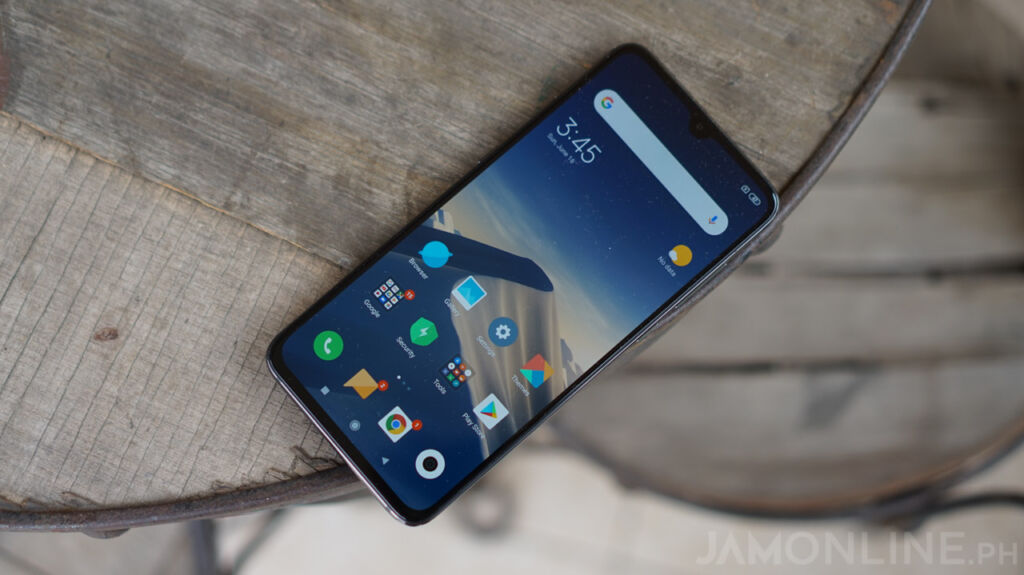 Xiaomi has successfully created another smartphone that shines in almost all segments. We love the Xiaomi Mi 9's camera, performance, and design however, we have some reservations to its heavily customized UI. Nonetheless, Xiaomi Mi 9 is still a great smartphone, especially at its price range.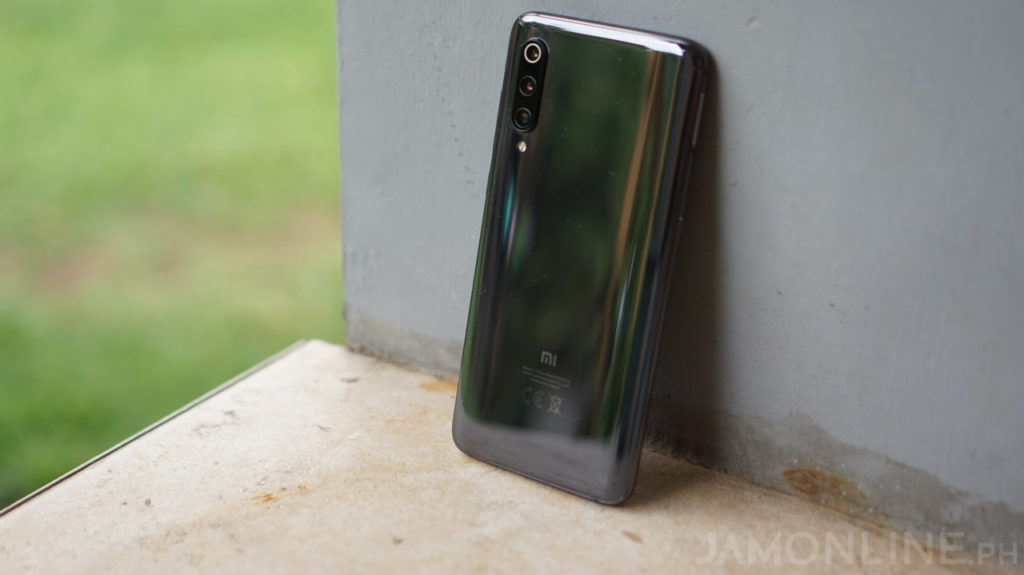 The Xiaomi Mi 9 starts at Php22,990 for the 6GB/64GB and trust me, the smartphone is really insane for its price. You can also get the higher variant with 128GB with the same RAM for Php24,990. So if you're looking for a smartphone with a great camera and performance at this price range then you better get this one.