XTREME Appliances has just outed one of the hottest and most in-demand appliance in the market right now and it's an Air Fryer. Their 3.5L XTREME Home Air Fryer can air-fry, bake, broil, and even de-hydrate. It also features a digital touchscreen display which other air-fryers doesn't have.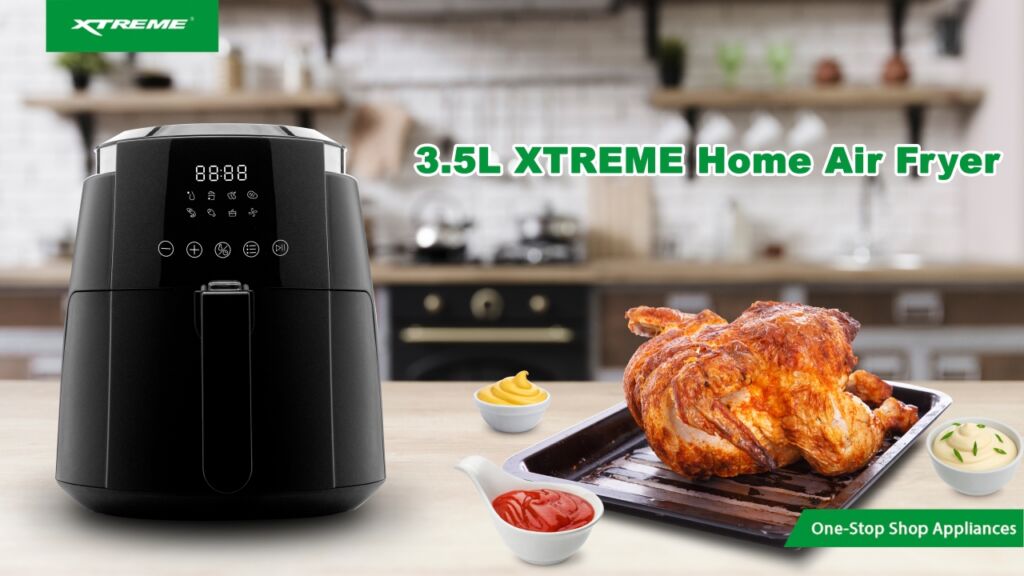 The 3.5L XTREME Home Air Fryer comes with functional timer that can last up to 1 hour and 30 minutes with an automatic shut-off and temperature up to 200 degree celsius. Since it has a 3.5L, this would be enough to cook for your family and friends. It also comes with non-stick coating barrel so burned food won't stick easily to the barrel.
The 3.5L XTREME Home Air Fryer also comes with rapid air heat system so you can cook the food evenly and create the crispiness and flavor that you want for your food.
The XTREME Home Air Fryer is now available for Php2,995. You can check it out at their website, Lazada, and Shopee