Acer Predator has recently released a gaming a laptop that packs a punch in terms of power but still sports a cheaper price compared to the competition and it's the Acer Predator Helios 300. This is one of Acer's most affordable gaming notebook that comes with Nvidia GTX 1060. So how does the Acer Predator Helios 300 fare? Well, check it out on our review below.
A Premium feel for gamers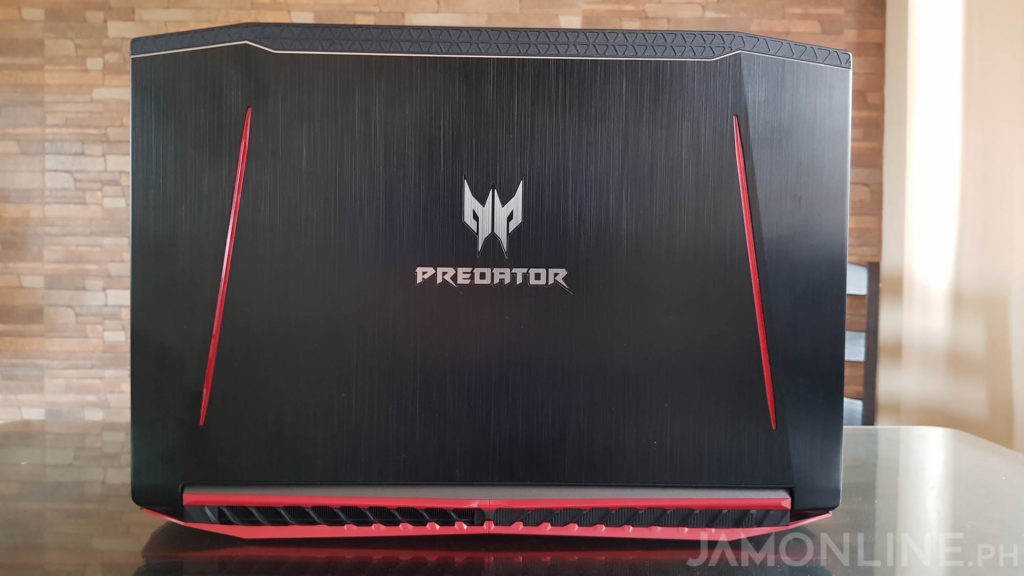 The Acer Predator Helios 300 packs a metal chassis that has a brushed metal look that combines the Predator's color – blacks and reds. The design is mean and it is really fitting for a gaming laptop, the combination of the red and black color might be the same with ASUS ROG but Acer Predator has a different approach and with the predator, it's leaner and a sharper one.
The lid of the laptop is composed of the predator logo and also two slanted red lines with the brushed metal look. Unfortunately, the Predator logo of the laptop doesn't light up, unlike most gaming laptops. Below the lid is the large exhaust vents and no, the Acer Predator Helios 300's exhaust vents don't suck as this one looks and fitting to its design. The Acer Predator Helios 300 is chunky. It's chunky and a little bit heavy but if you're used to bringing gaming laptops then that wouldn't be a problem to you.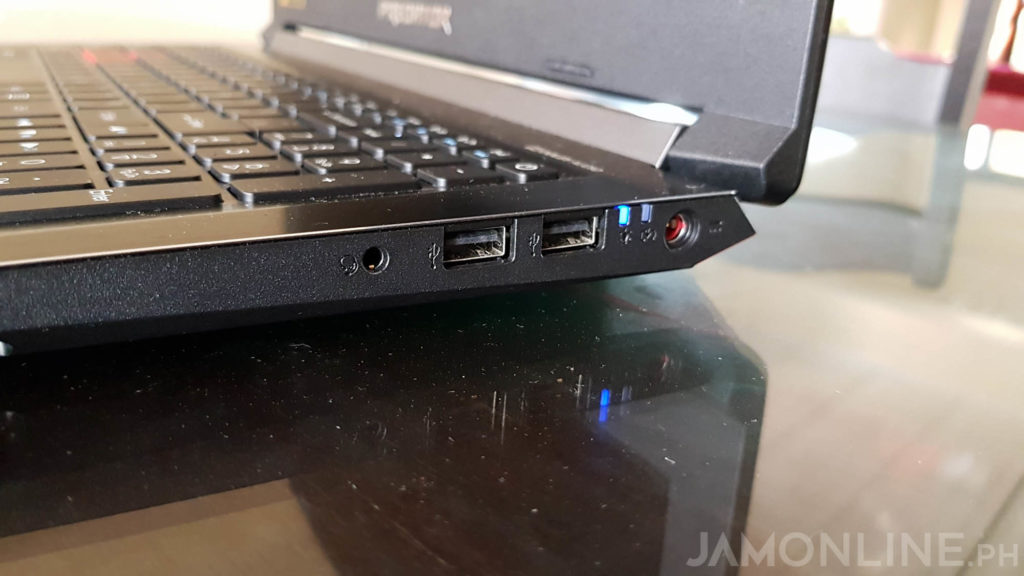 The Acer Predator Helios 300 all the I/Os that you need. There is three USB Type A ports, HDMI Port, USB Type-C, SD Card Reader, audio jack, LAN, and Kensington Lock. And of course, there's the WiFi and Bluetooth for connectivity.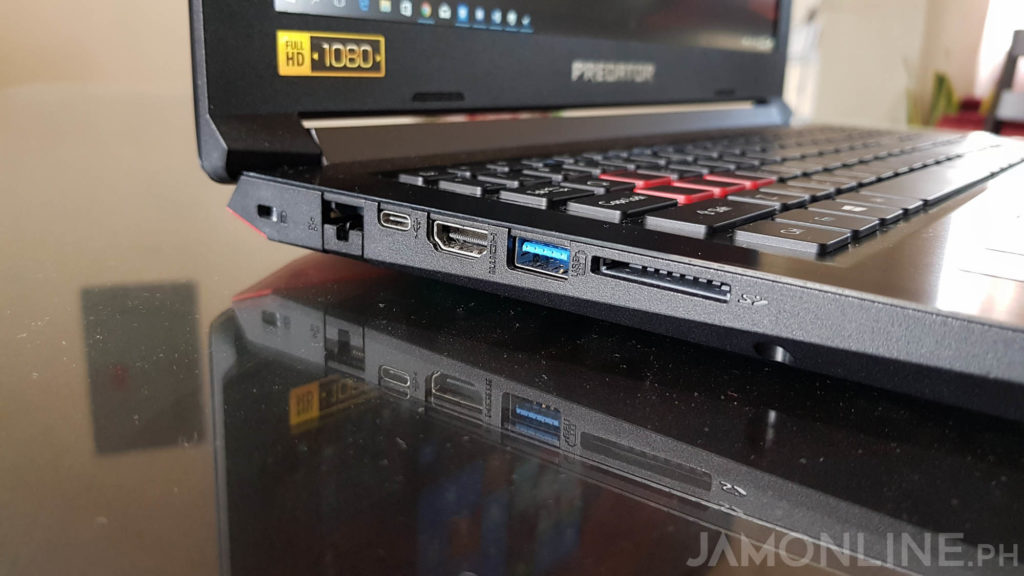 Keyboard and Touchpad needs improvement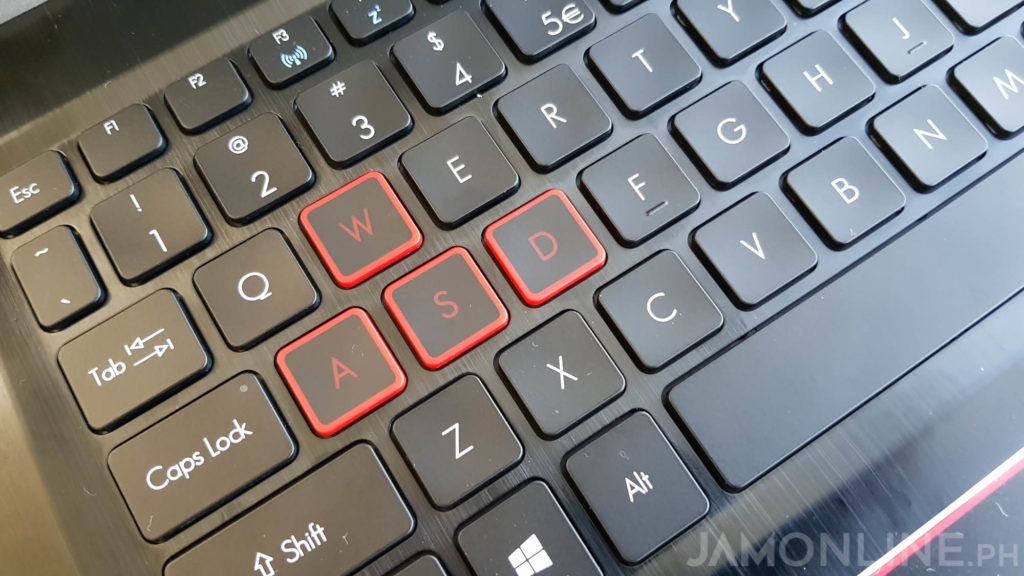 There's the keyboard that feels soft and not as clicky and snappy as I expected, however, the keyboard of the Acer Predator Helios 300 is still comfortable to use however I wish that the keyboard was softer so it will be more responsive when it comes to gaming. As you can see, the keyboard of the laptop has red backlit and unfortunately, there's no RGB on this one. The WASD keys are also in red which makes the laptop's WASD keys easier to find.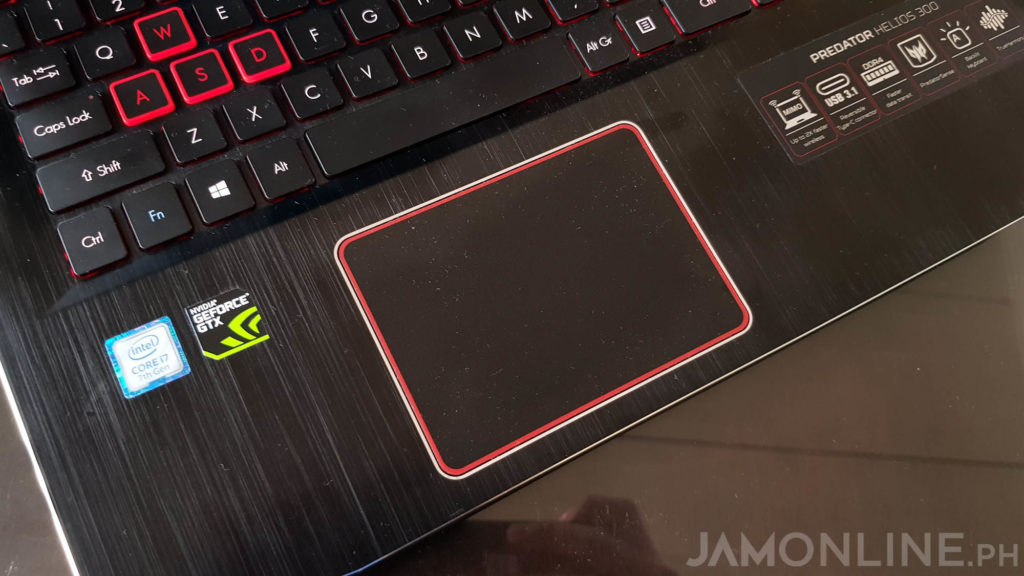 The touchpad of the notebook is one of the things that I don't like with the Acer Predator Helios 300. It's spacious but the touchpad is too uncomfortable to use and it's hard to press on. I highly recommend getting a mouse when you get the Acer Predator Helios 300.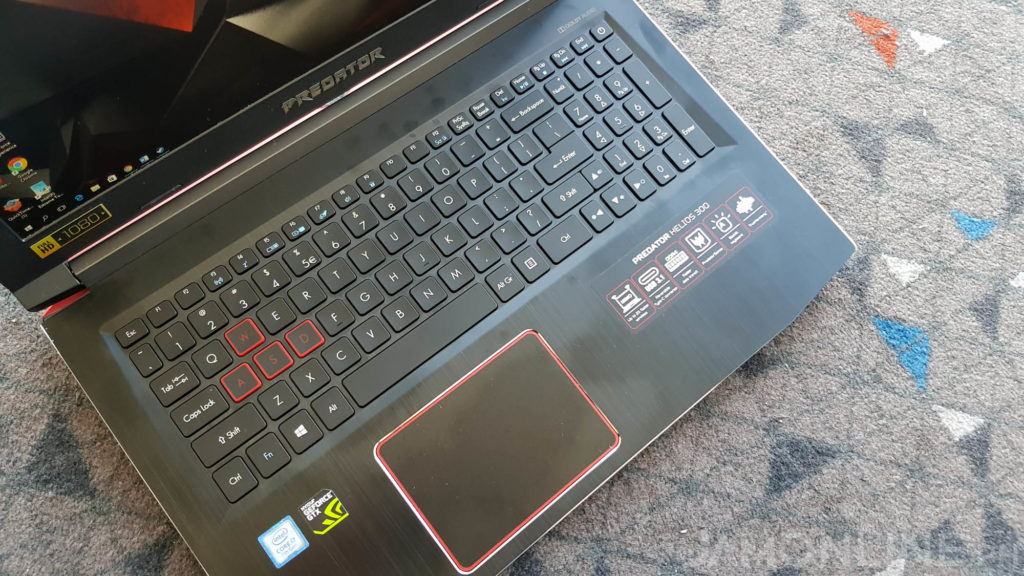 Just an ok display
The Acer Predator Helios 300 got a 15.6-inch Full HD display. Yes, it's a fine display but not a  great one. It's fine for watching movies and playing games however the colors don't really pop-out. Also, this is just a 60Hz, display, no G-Sync in here so yeah, you don't really have an advantage on this one.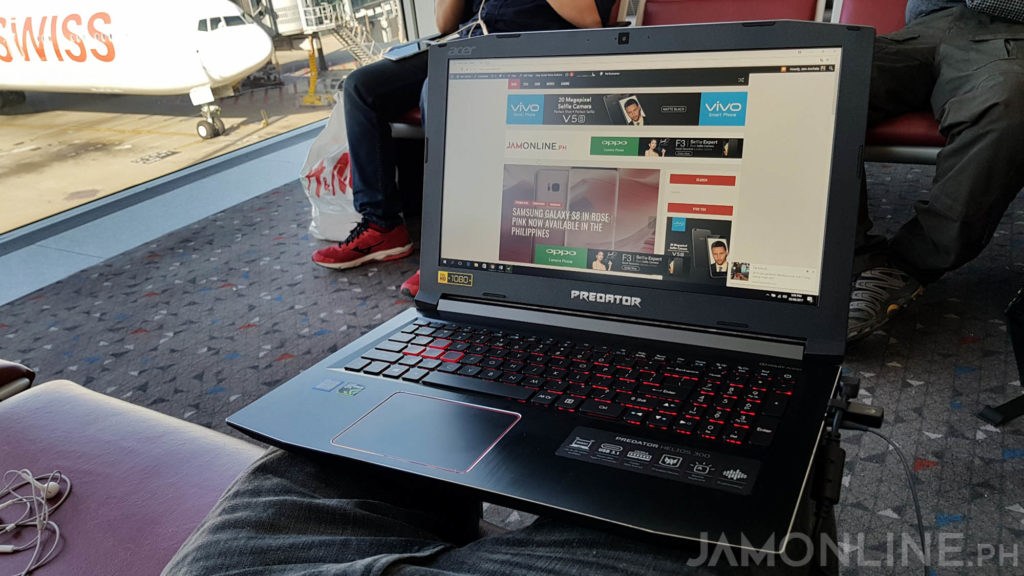 But again, the colors are just fine and I wasn't disappointed with it. But compared to its competitors at its range, the Acer Predator Helios 300 falls short.
A really nice audio
One of the things that I love with the Acer Predator Helios 300 is its Audio. It comes Dolby Audio app and you set different profiles depending on your mood. And the speakers? Well, they're great. Whenever I play music on Spotify or watching movies, the audio is just crisp and clear on the Acer Predator Helios 300.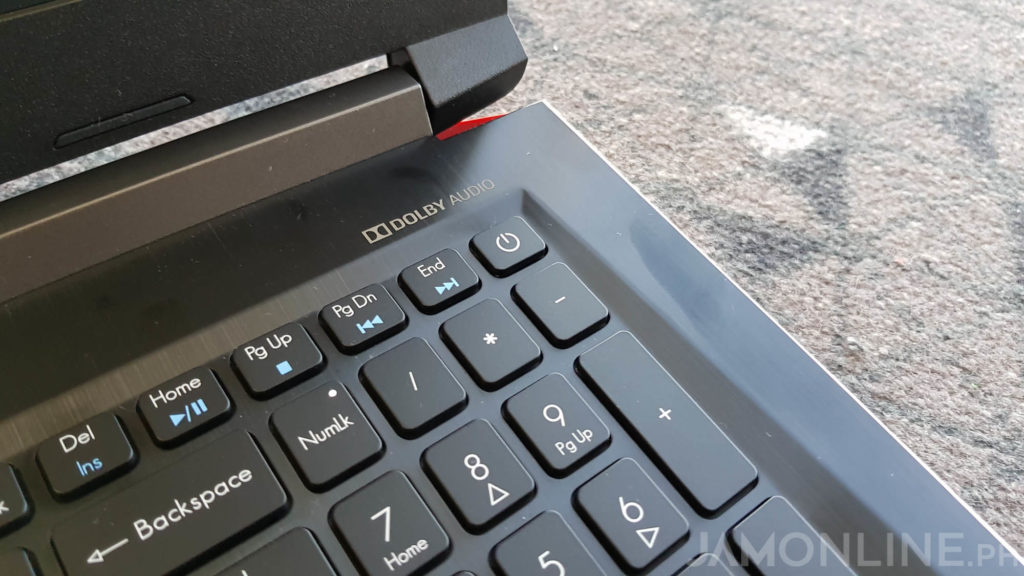 Nvidia GeForce GTX 1060 inside
Inside the laptop is a Nvidia GTX 1060 GPU with 6GB of VRAM. This GPU has an immense power and most of the games that you want to run on the laptop won't have any problem. There's also a 2.8GHz Intel Core i7-7700HQ CPU inside with 8GB of RAM. We tested the Acer Predator Helios 300 using 3DMark and here are the scores that we got.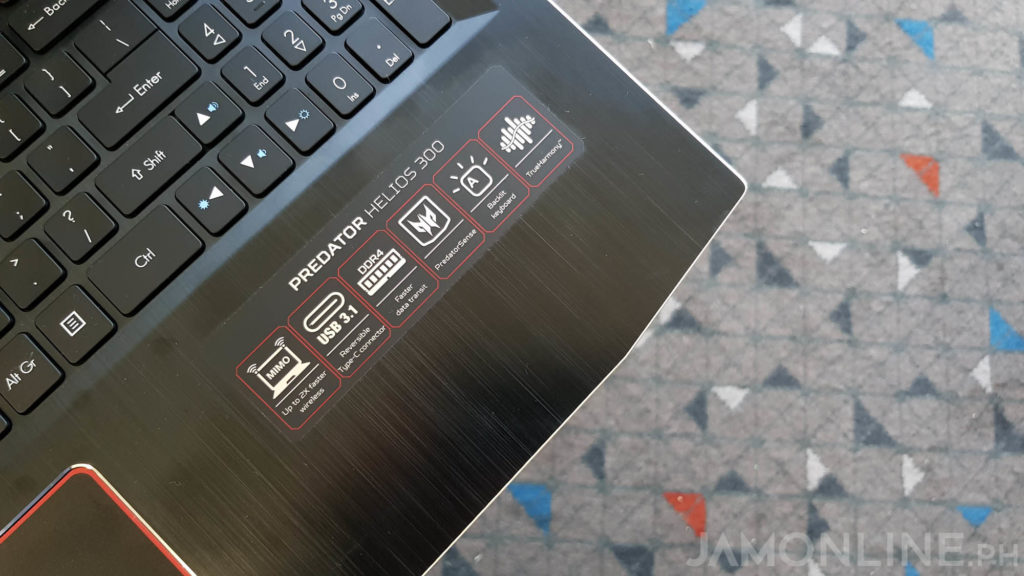 That's a pretty good numbers for its specifications. In the gaming department, I've tested Watchdogs 2 (1080p, ultra settings) and I was able to render an average of 35 fps. In Witcher 3, I was able to manage to get an average of 50 fps. In CS:GO, I got a pretty good average 103 fps. While in Playerunknown's Battlegrounds which is still in beta, I manage to have an average of 55 fps.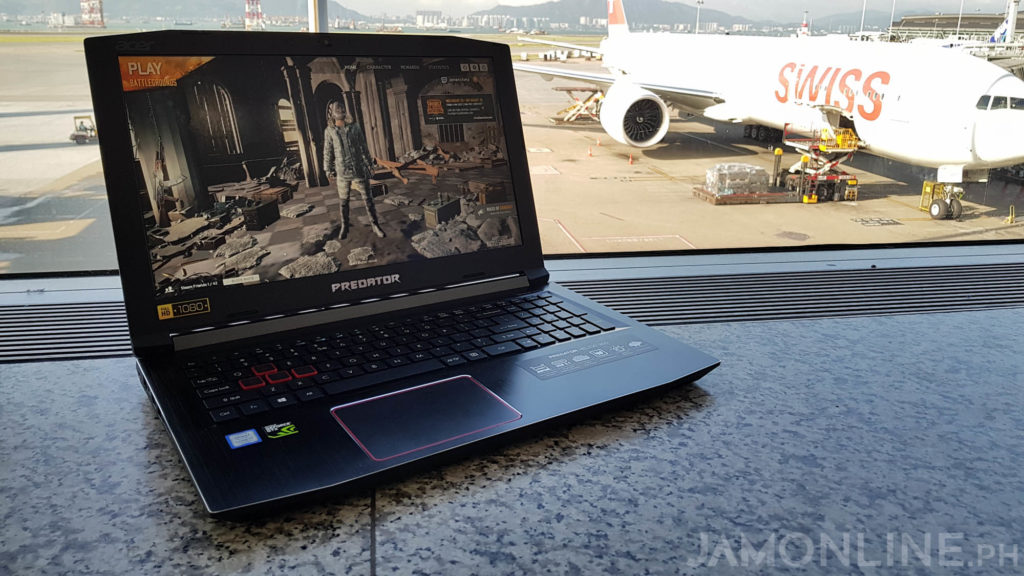 Despite its pretty good numbers, the Acer Predator Helios 300 falls short in HDD. The Acer Predator Helios 300 that we reviewed only got a single 1T HDD and unfortunately, it's only at 5200RPM which tends to be slower than I expected. Actually while Playerunknown's Battlegrounds, I've noticed that it takes some time before the game loads because of its slow HDD speed. So is there a solution to this? Well, it's actually easy. Just add in an SSD in the laptop. Oh, and yes, the laptop's memory is really easy to upgrade.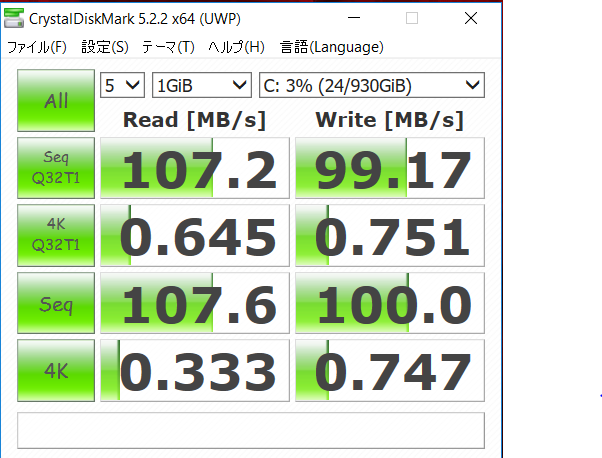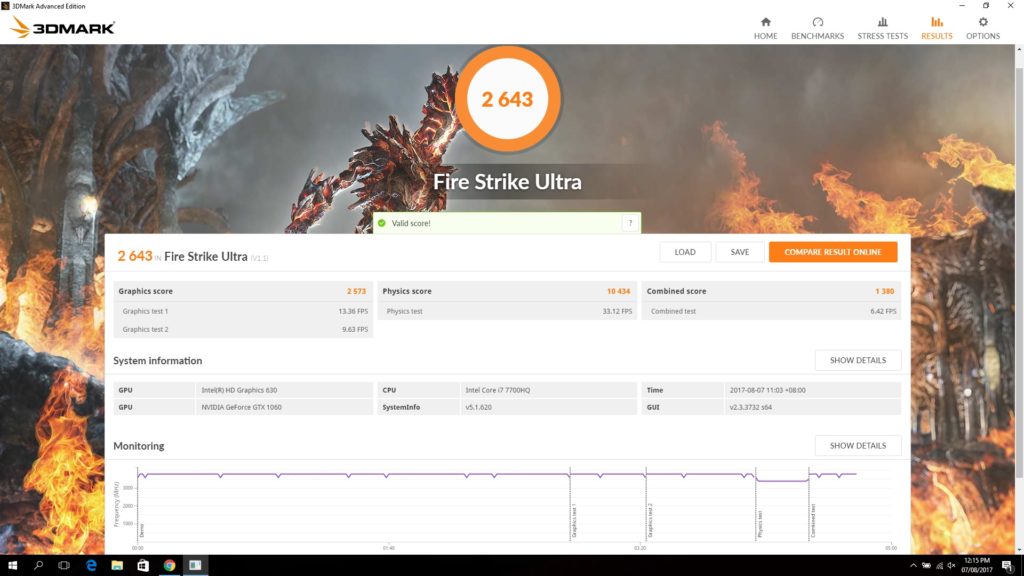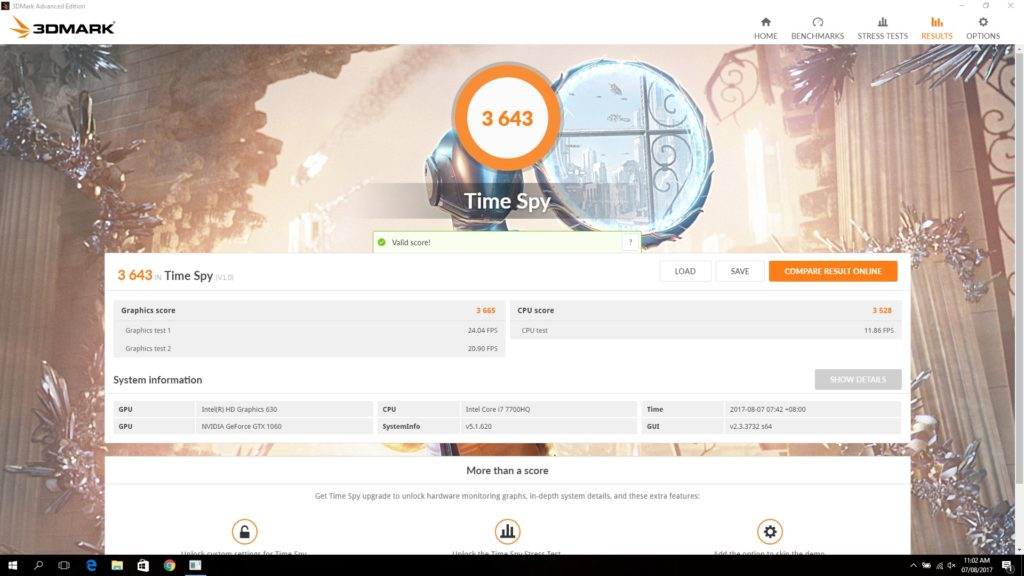 Heat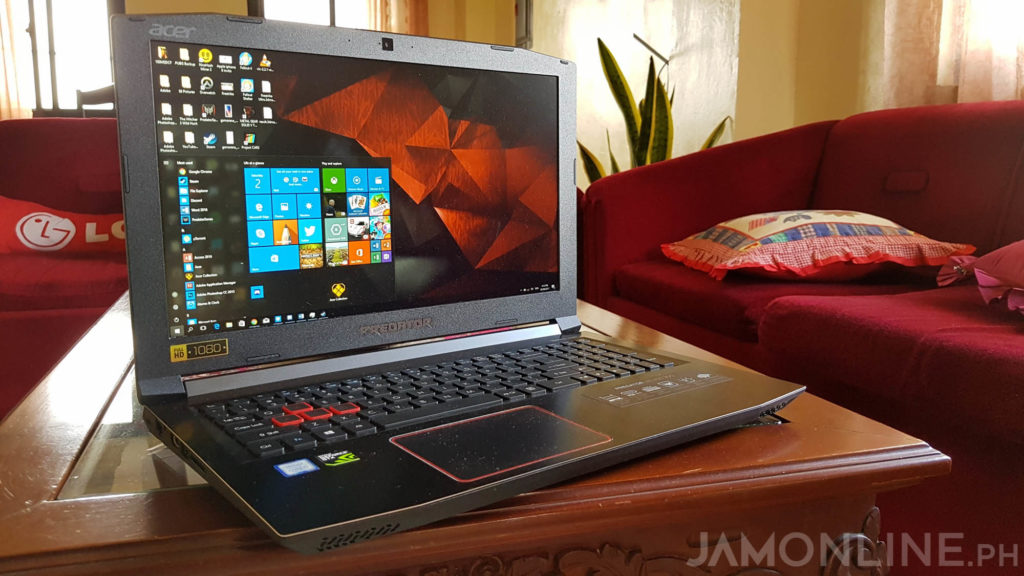 Gaming notebooks are expected to be hot when in load. Under simple and not so much heavy workloads, I manage to get around 40-45 degrees Celsius on the CPU. However, when playing games, I've noticed that I've reached more than 70 degrees Celsius. Most of the heat came from the upper right of the keyboard while the touchpad and its sides don't heat up that much.
Good Battery life
The Acer Predator Helios 300 got a pretty good battery life I was able to get 5 hours of normal usage on the laptop however if you're gonna use the laptop for gaming while on battery (I suggest that you don't do that because the performance will be reduced) you'll get around an hour and a half or two.
The Apps
The Acer Predator Helios 300 also comes with applications like the Predator Sense which lets you control the fan speeds but unfortunately, maxing out the fan speeds makes the laptop noisier. And of course, there is also some other bloatware that comes in the Acer Predator Helios 300 and I'm pretty sure that you wouldn't use most of them.
Verdict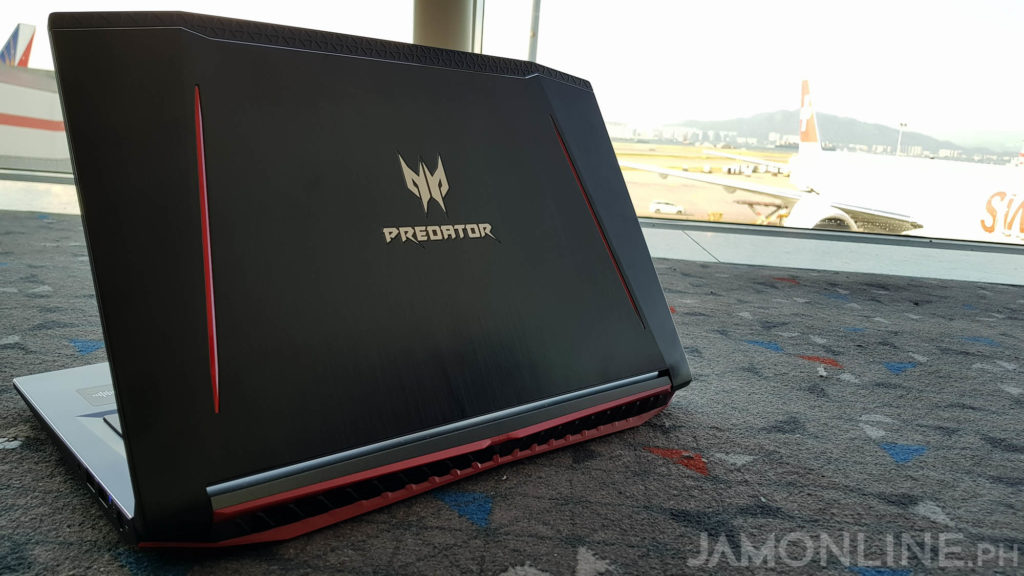 The Acer Predator Helios 300 is a powerful laptop. Yes, you got the Intel Core i7-7700HQ processor inside and a Nvidia GeForce GTX 1060 GPU. The laptop gets hotter than expected but it still works well and it is really powerful. This gaming notebook is really nice to have. A lot of gamers will love this notebook, however, if you're planning to buy this, be sure to upgrade this notebook with an SSD in its extra slot as the HDD that comes with it is really slow and it might affect your gameplay experience.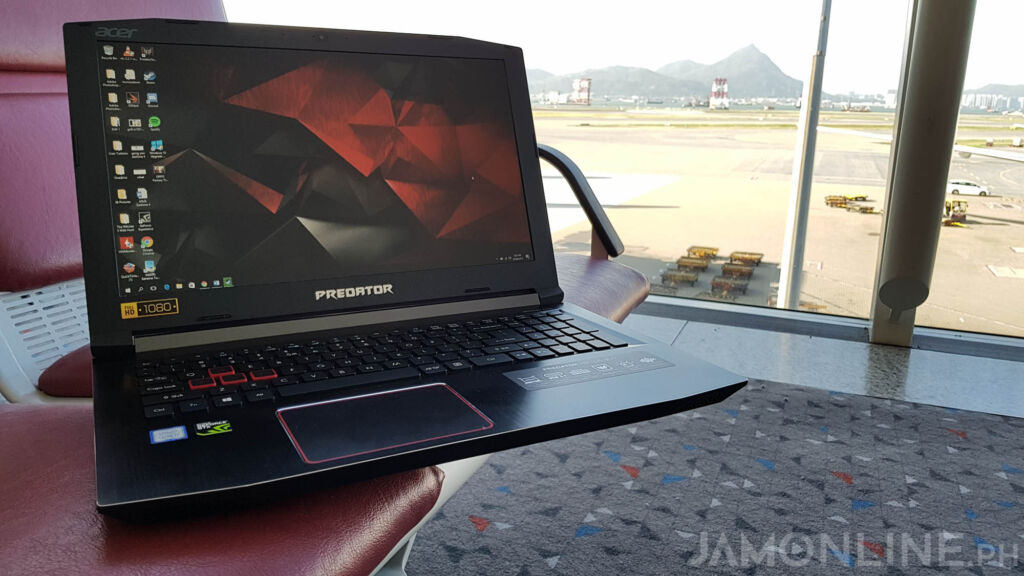 Overall, this notebook is a powerful one. The thermals aren't perfect but I'm very satisfied with it. The performance of the notebook is just doing well too except for the Hard Disk. So if you're looking for a gaming notebook that is bang for the back then you might want to look at the Acer Predator Helios 300 with Intel Core i7 and Nvidia GTX 1060 inside. The notebook is now available for Php 77,000.