AMD's most awaited 16-core Ryzen 9 3950X processor is finally here. The Ryzen 9 3950X is built on the 7-nanometer process under the Zen 2 Architecture. It's the first mainstream enthusiast-grade CPU to sport 16 full-fledged cores with 32 threads. The 16-core behemoth was supposed to be available on-shelf last September but has been delayed to November 25, 2019.
We are excited to bring the AMD Ryzen 9 3950X to market later this month, offering enthusiasts the most powerful 16-core desktop processor ever. We are focused on offering the best solutions at every level of the market, including the AMD Athlon 3000G for everyday PC users that delivers great performance at an incredible price point.

-Chris Kilburn, corporate vice president and general manager, client channel, AMD.
Availability in the Philippines is expected to be delayed up to three months from the global market availability. But as early as this weekend, several retailers have posted the availability of the 16-core flagship processor. PCHub already posted their listing of the Ryzen 9 3950X. You can access PCHub's price list here.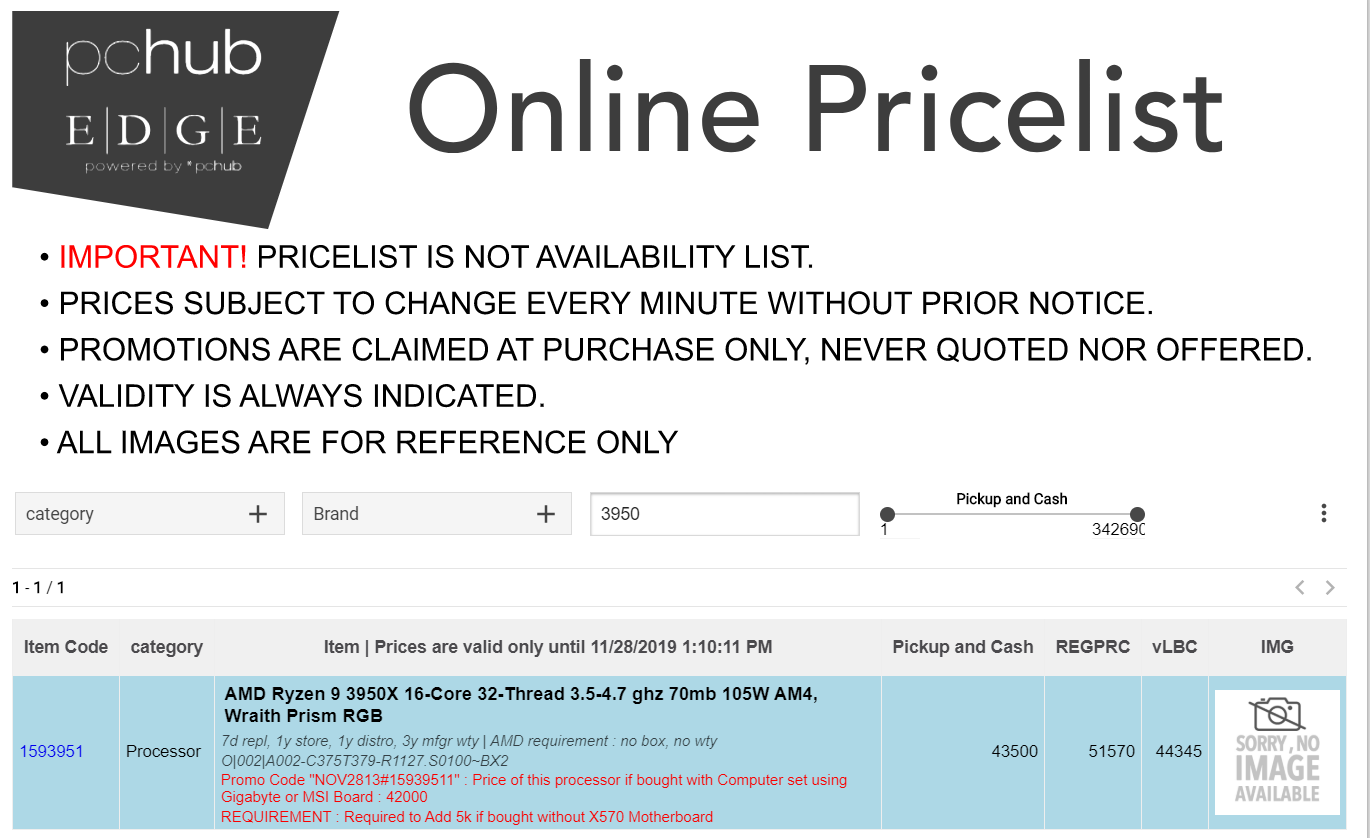 EasyPC has also posted stock availability of the Ryzen 9 3950X on facebook.