Looks like our dreams of having a smart glasses from Apple is coming very soon as details of the Apple Glass has been leaked by Jon Prosser. Yep, it's another wearable device and it will be another new product and it aims to be a companion to your iPhone.
There are a number of details that have been leaked by Jon Prosser including the official name of the product and its logo.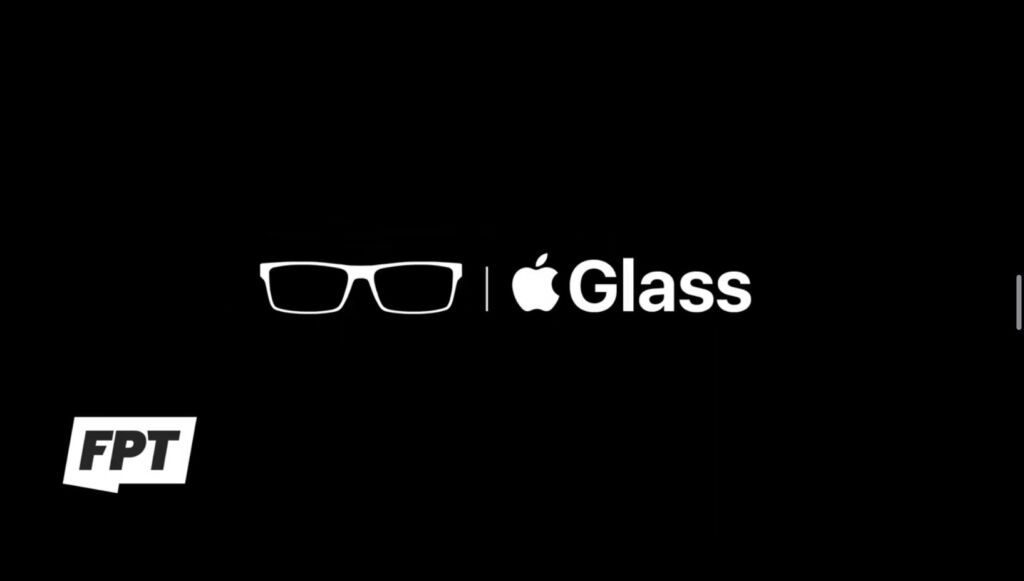 According to Jon, all the processing power of the Apple Glass will rely on the iPhone so much of the power will come from your iPhone. The Apple Glass is also expected to come with LiDar on the right temple but there will be no other cameras on the current prototype.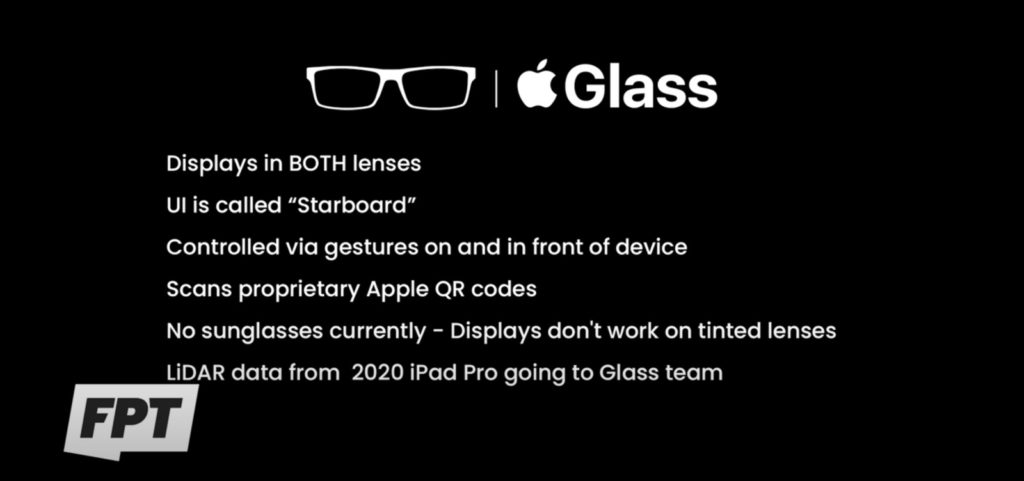 As expected, the Apple Glass will come with a plastic stand so you can wirelessly charge your glass. There will also be displays on both lenses and it will have a UI called "Starboard". To control the device, you can use gestures in front of the device with its LiDAR scanner. The Apple Glass will also take advantage of proprietary Apple QR codes.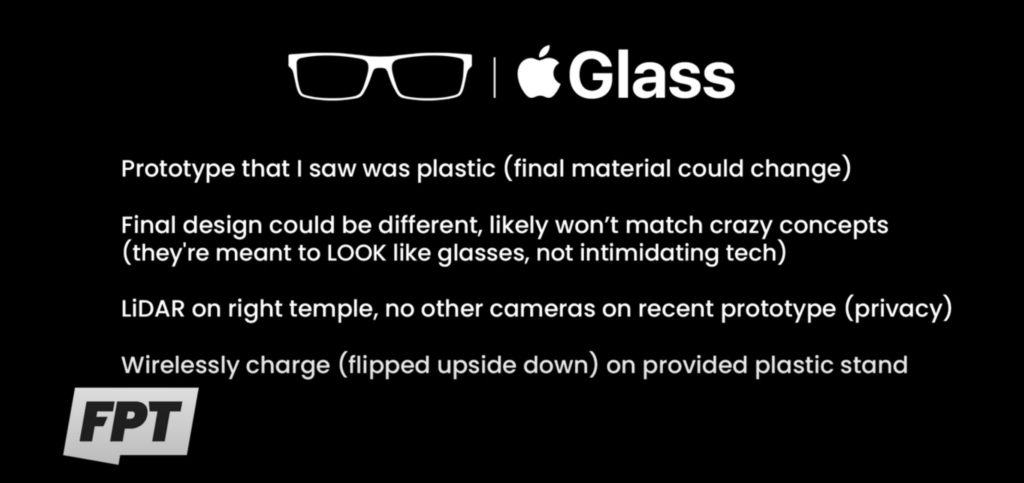 The Apple Glass will be planned as a "One More Thing" product announcement from Q4 2020 to Q1 2021 depending on the COVID-19 situation since Apple wants the media to try out the product first hand but the product is expected to be available to the public this Q4 2021 to Q1 2022.  The Apple Glass is expected to start at $499 and there will be an additional cost for the prescription lenses.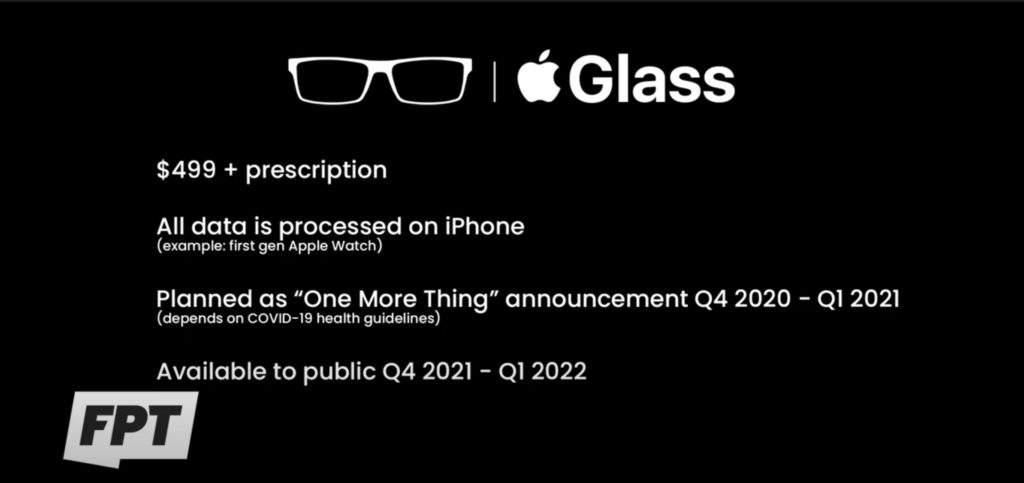 Source: Front Page Tech