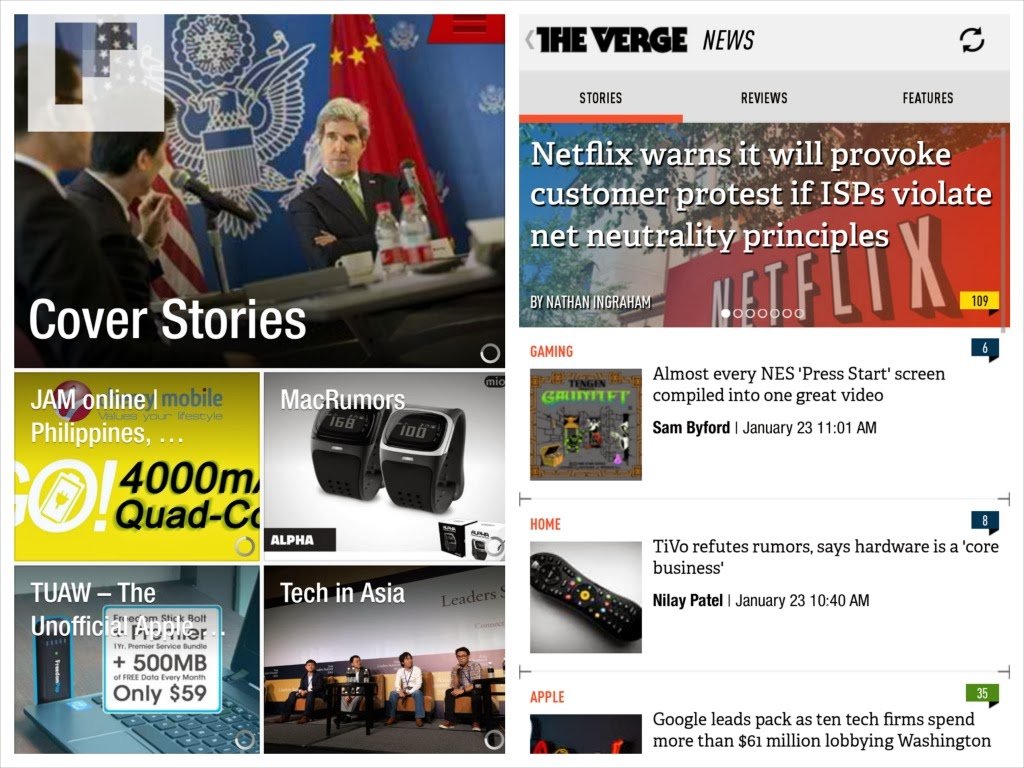 A lot of apps can help you or guide you on your everyday routine. There are apps that can help you or train or exercise, apps that tracks your expenses, and smartphone apps that helps you in your business. Some people are asking me how do I get the latest news and how did I become a tech-savvy person. The answer? It's the apps on my smartphone. Do you want to know those apps?Check it out after the break.
Flipboard
If you haven't used it yet, Flipboard is an app that brings together all your favourite news sites and blogs into one app and it will show beautiful magazine in tiles. With Flipboard, it is easier for me to browse the tech blogs because it is already compiled in the app and it wouldn't need to load all the page that you're reading.
The Verge
The Verge is one of my favourite blogs on the web right now. Not only that it is blog but they also have a 90-second video everyday which was really informative and filled with humor. I can definitely say that this is one of my favourite features on The Verge. I'm a really visual person so I'm even more entertained with these short clips! Good thing I have great data service on my phone.
They also have a podcast in where they discuss the most recent tech news which is an even bigger plus for me because I can get tips on how they do their shows since as you might already know, I do podcasts myself.
J
Well, those are the apps that I really love to use every day to get updated to the latest tech news and reviews. Wanna check them out? Get a reliable megabyte-based plan like Globe's PowerSurf 499! It offers you 1GB worth of data for 1 month so that's pretty plenty for browsing sites like The Verge and Flipboard.

To register just text POWERSURF to 8888 or dial *143# for FREE! Who knows? You might even know of a few more apps that you can share with me so that we all get techy together! Just place them on the comments below!