In a generous initiative, CHERRY Cares, the corporate social responsibility arm of CHERRY Philippines, has contributed to the Department of the Interior and Local Government (DILG) by donating 300 units of Flare Tab and Omega Tab Pro tablets.
The turnover ceremony took place on November 13, 2023, in Quezon City. This act aligns with CHERRY Cares' commitment to supporting the BIDA Program, DILG's flagship anti-drug campaign.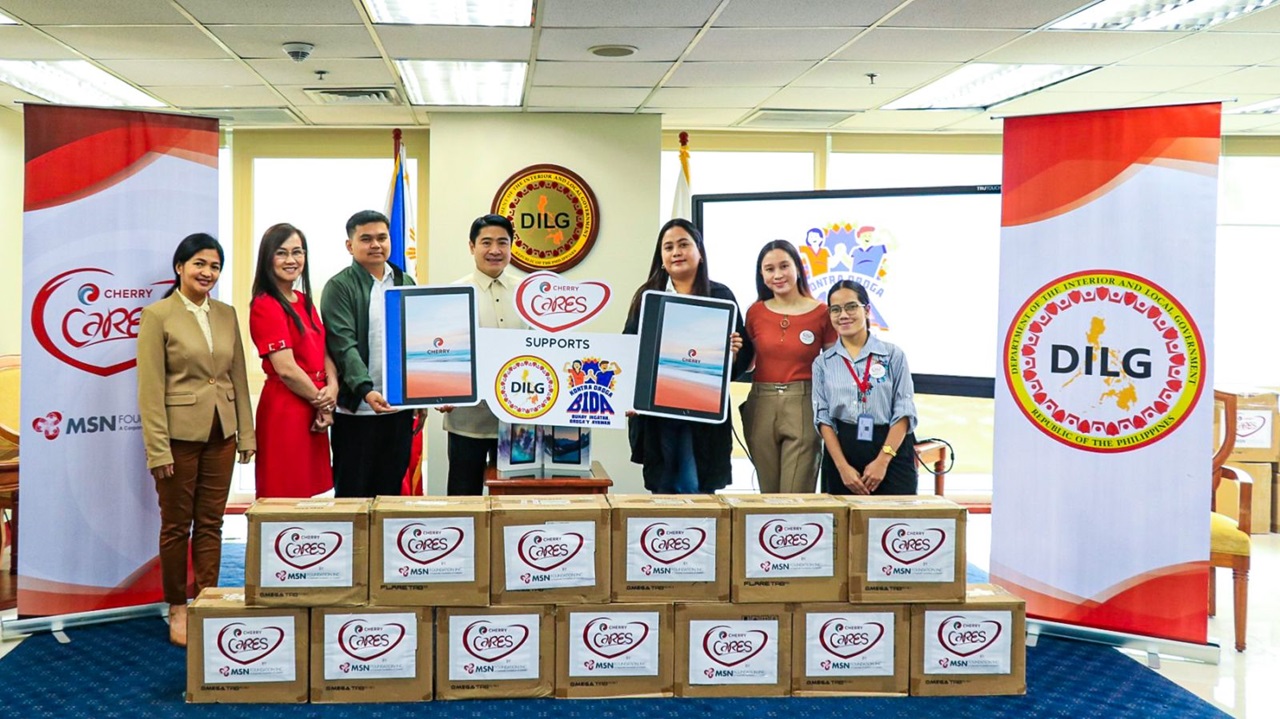 BIDA Program
The Buhay Ingatan, Droga'y Ayawan (BIDA) Program is DILG's enhanced and comprehensive nationwide anti-drug campaign, prioritizing rehabilitation and socioeconomic growth. Emphasizing the reduction of drug demand and increased awareness across communities, the BIDA Program recognizes outstanding contributions from local government units (LGUs) in the fight against illegal drugs. The 300 CHERRY tablets serve as a valuable contribution to these recognized LGUs, particularly the Anti-Drug Abuse Council (ADAC) awardees.
Assistant Secretary Rolando C. Puno, responsible for Communications and External Affairs at DILG, expressed gratitude, stating, "We are glad that CHERRY Cares signifies its support to the BIDA program with its CHERRY tablets. The tablets will be a big help to our Anti-Drug Abuse Council awardees, our heroes committed to implementing the BIDA program and achieving the goal of a drug-free Philippines."
Donation Turnover Ceremony
Key figures from DILG, including Atty. Salvacion Z. Baccay, Assistant Director of Bureau of Local Government Supervision, and Dir. Debie T. Torres, Director of Bureau of Local Government Supervision, were present at the donation turnover. The tablets were handed over by CHERRY Cares representatives, including Ginesty Gilboy, CHERRY Program Officer; Rica Mae Herrero, PR and CSR Associate; Ruzzelle Camposano, CSR Program Officer; and Marra Lanot, PR and Content Writer.
Agnes Conopio, PR and CSR Head of CHERRY, expressed her thoughts on the initiative, stating, "It's an honor to support this initiative of DILG and our local government units. We are hopeful that the tablets will bring value and aid to their campaign."
For more information about CHERRY Cares and its programs, visit the official Facebook page: Cherry Cares by MSN Foundation Inc.