Want an additional layer of protection for yourself and your luxury items, such as branded shoes and bags?
Cherry introduced a new device that fights bacteria causing irritation and damage to your leather items—the Cherry Dehumidifier Pro.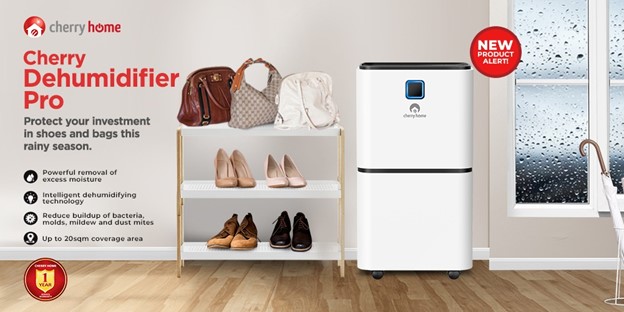 The new Cherry Dehumidifier Pro features powerful removal of excessive moisture of up to 12L/day. It also helps reduce the buildup of bacteria, molds, mildew, and dust mites.
In addition, it comes with an Intelligent Dehumidifying Technology that detects the humidity level of the room. This feature determines whether it has to stay running or shut down once the ideal humidity level has been reached.
The device sports a child lock features, too, keeping kids from pushing any button and accidentally turning the dehumidifier off. It is equipped with a Low Noise feature, as well.
Cherry's new dehumidifier device can also cover a large room with a size of up to 20sqm.
Interested?
The new Cherry Dehumidifier Pro is priced at only Php7,500. Consumers can get it at Cherry Shop PH.