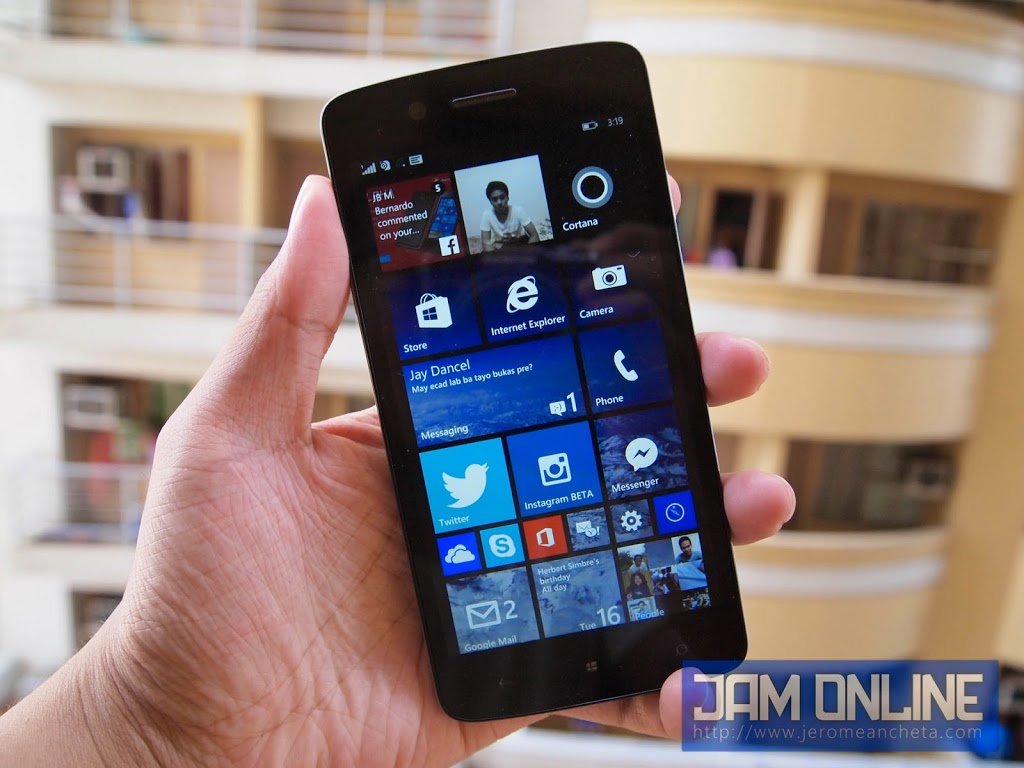 Cherry Mobile had unveiled their first smartphones powered by Windows Phone 8.1 and I was one of the lucky people who were able to get the Cherry Mobile Luxe. The Alpha Luxe is a mid-range Windows Phone and is currently one of the most affordable Windows Phone in the market at P5,000. It's powered by a 1.2GHz Qualcomm Snapdragon 200 Quad-Core Processor and 1GB of RAM which is already enough for smooth transitions and fast navigations on the phone.
Design and Construction
The Cherry Mobile Alpha Luxe is purely made up of plastic but it looks elegant to me. This smartphone reminds me of the Cherry Mobile Omega Icon when it comes to specifications and design minus the faux-leather back. The front of the device has a clean look along with the 3 capacitive buttons of Windows but I notice the Windows logo on this one is smaller but it isn't really a biggie issue for me. The ergonomics of Cherry Mobile Alpha Luxe is pretty good and again, it looks nice to me. The back is made of glossy plastic with a some kind of circular tile pattern and I notice it can easily attract fingerprint smudges. Since I was very careless with my phone, I already got a lot of scratches at the back (hehe!).
Inside the device is a dual mini sim card slot and a MicroSD card slot and of course, there's the 2000mAh of battery. So if you're using a micro sim, you'll have a little bit of problem there but don't worry you can still slide in your micro sim card on the mini sim card slot of this smartphone. Regarding MicroSD card installs, yes, you could do that on Windows phone but unfortunately, this doesn't support USB OTG.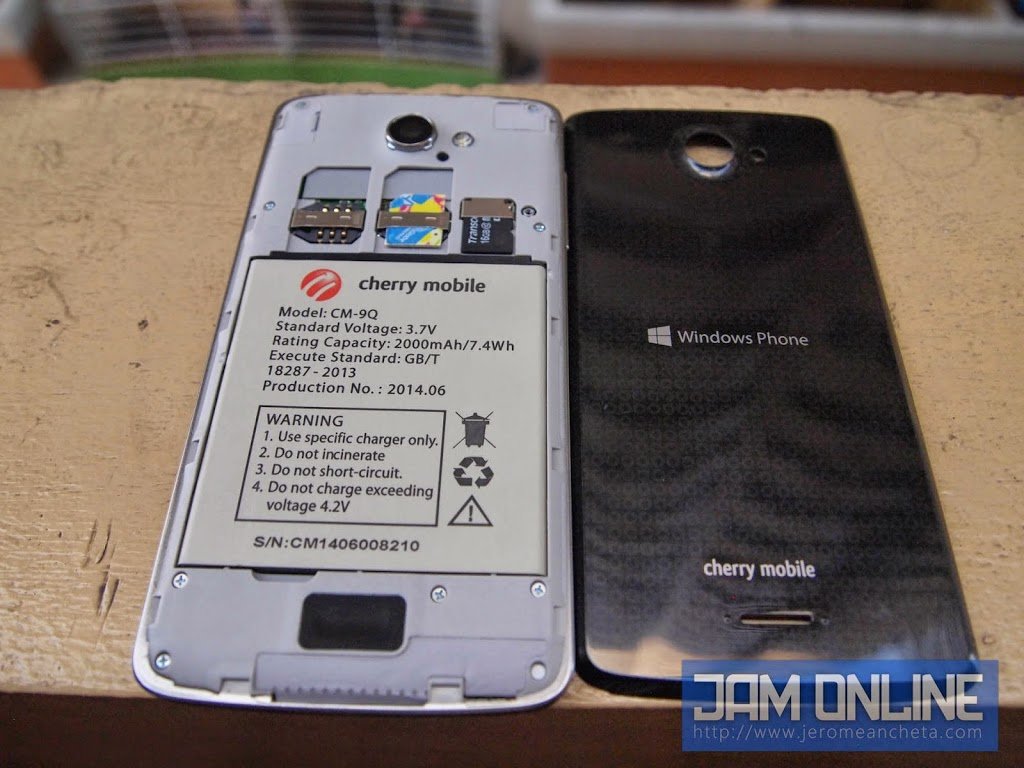 This device support HSPA+ and the signal was quite good and I didn't experience any problems with it. The speaker of the device is placed below the logo of Cherry Mobile at the back and the audio quality of the phone isn't really that loud but the audio is crisp and clear.
Display
There's a 5" IPS display on this device and I was quite surprised with it. The display was great especially for its price. The colors were good along with the viewing angles. The bezels is just right for me and despite having a very affordable price tag of P5,000, this smartphone has a Dragontrail glass which protects you from scratches.
The outdoor visibility of this device is quite good too.
Software and Performance
If you're not familiar with mobile operating systems, this one is powered by Windows Phone 8.1 and no, you can't run Android apps on this device however, some apps on Android are also present in Windows Phone however, some apps doesn't have a Windows Phone counterpart that's why you'll be force to find an alternative. When it comes to games, there are a lot of popular games on Android that aren't available on Windows Phone store but if you want some quality games, most new Gameloft games are available in Windows Phone store and there are a lot of rip-offs of some popular games on Android and iOS.
It's powered by Windows Phone 8.1 and unlike Android, this one is much faster to navigate and has a smoother experience thanks to Microsoft who has control on every Windows Phone device. If you've used a Windows Phone 8 Lumia before, you might notice that the tiles are larger but on Windows Phone 8.1, you could fit in 3 large tiles in one row. That's good actually since I can see more live tiles without scrolling.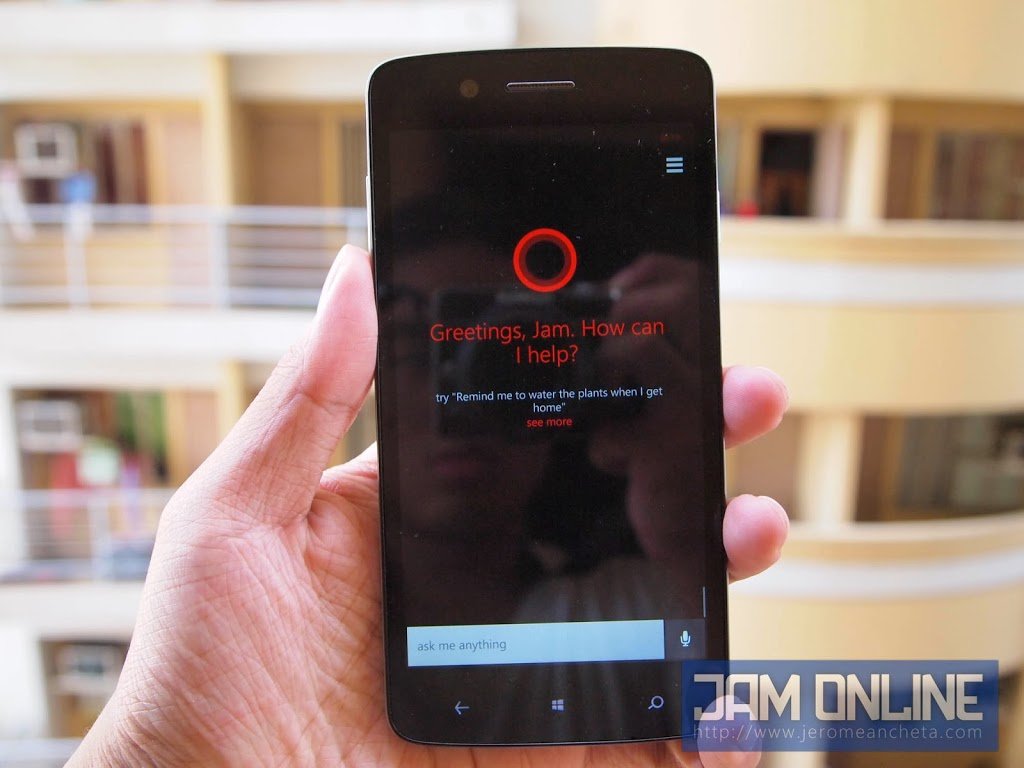 One of the biggest update that came in Windows Phone 8.1 is Cortana. It's like Siri for iPhone and Google Now for Android. It's a personal assistant and I love using it.
Unfortunately, it is only available in the US so you'll have to set your location to US. Many are asking me whether Cortana is greater than Google Now and Siri. Honestly, I think I would still go for Google now but for a beta, I think Cortana is doing great. Cortana can even recognize the words that I'm saying correctly and it can give me accurate answers. Cortana is a pretty great assistant and I hope that they can offer more.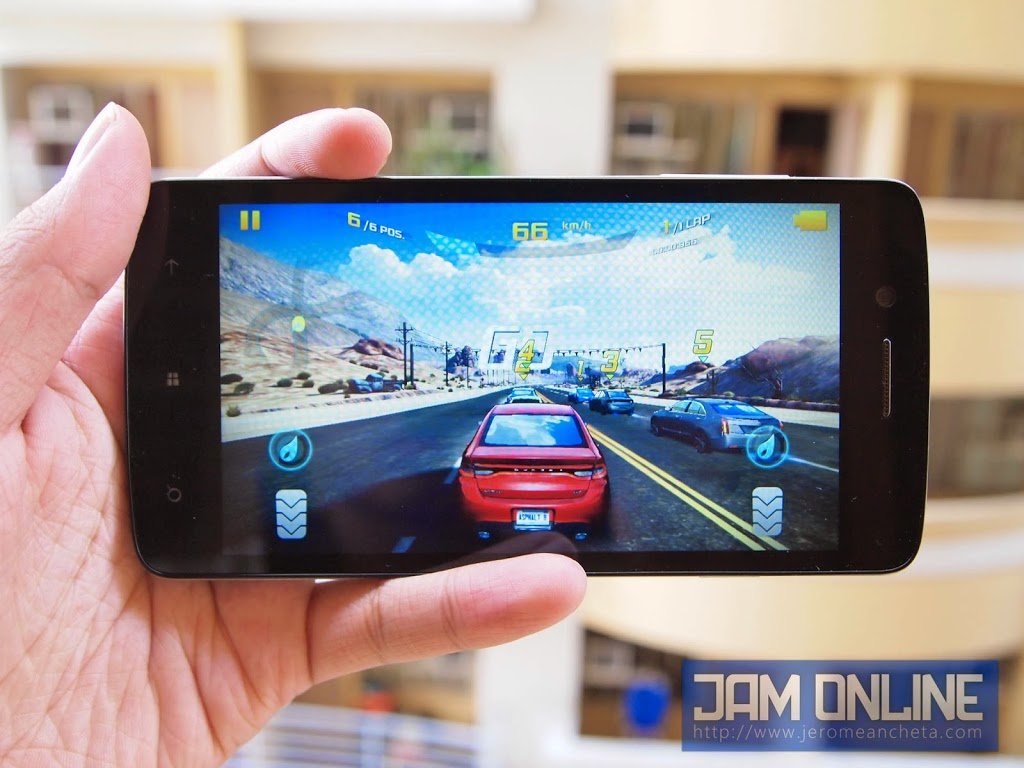 Cherry Mobile Alpha Luxe is powered by Qualcomm Quad-Core Snapdragon 200 Processor with an Adreno 305 GPU and there's a 1GB of RAM. The performance isn't really spectacular when it comes to games. Dungeon Hunter 4 & GT Racing 2 can be played on this device but it isn't really that smooth but hey, it's still playable. Asphalt 8 can also be played on this device however, I notice that it ran slower compared to GT Racing 2 and Dungeon Hunter 4. Oh and to those people who are asking, there's no Windows Phone version of NBA 2k14
Gaming Test



Battery Life
The Cherry Mobile Alpha Luxe has a 2000mAh of battery inside. It isn't really big and the performance isn't really the best but I'm already contented with its performance. At least the smartphone can last up to a day at school at my average use ;).
Camera
Cherry Mobile Alpha Luxe has an 8-megapixel camera with LED flash. While the front camera is a 2-Megapixel one. Windows Phones are known for having cameras that tend to have a great quality because of Nokia's Windows Phone devices which dominates the Windows Phone market. Just like any other Windows Phone, the Cherry Mobile Alpha Luxe could shoot pretty fast.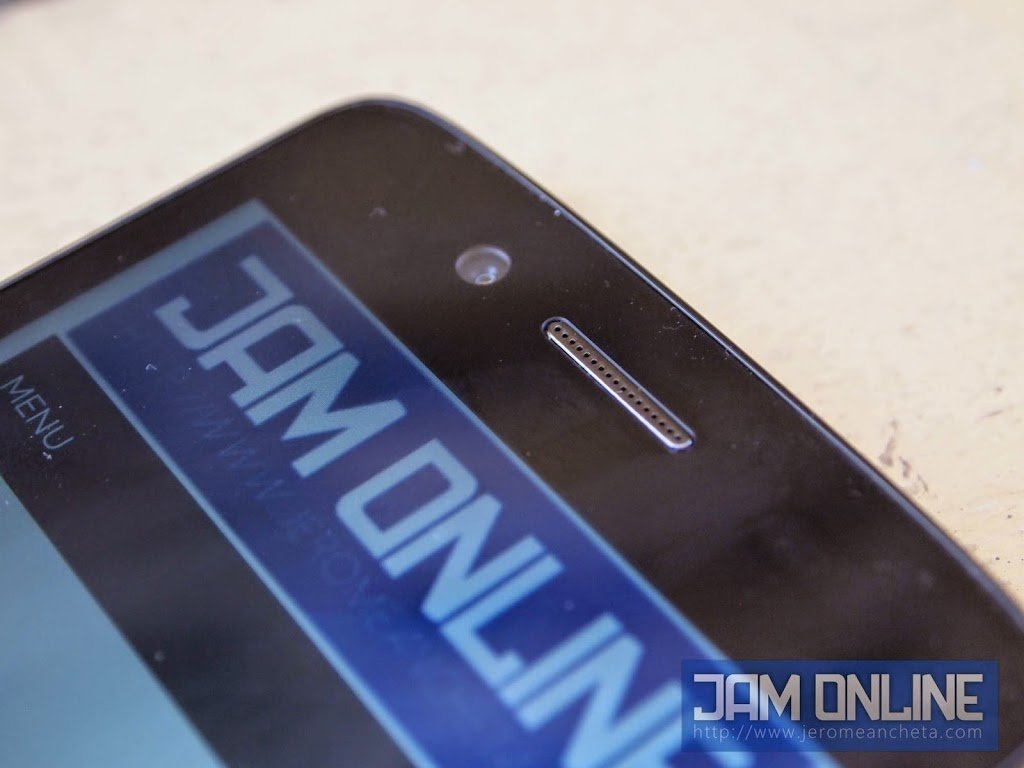 At lowlight conditions, the Cherry Mobile Alpha Luxe doesn't perform well however, the smartphone can shoot pretty good images at decent light conditions . Pretty good for a P5,000 smartphone.
Unfortunately, the Cherry Mobile Alpha Luxe can only record 854×480 videos. Check out the shots that I took below.
Verdict
Windows Phone is not for everybody. There are still some missing apps
and games on the Windows Store that are present on the App Store and Play store but don't worry if you are just into basic social networking apps like Twitter, Facebook and Instagram because they're already available in the Windows Phone store. If you just want a device that works great as a phone then maybe you might want to give the Cherry Mobile Alpha Luxe a try especially if you haven't tried a smartphone yet.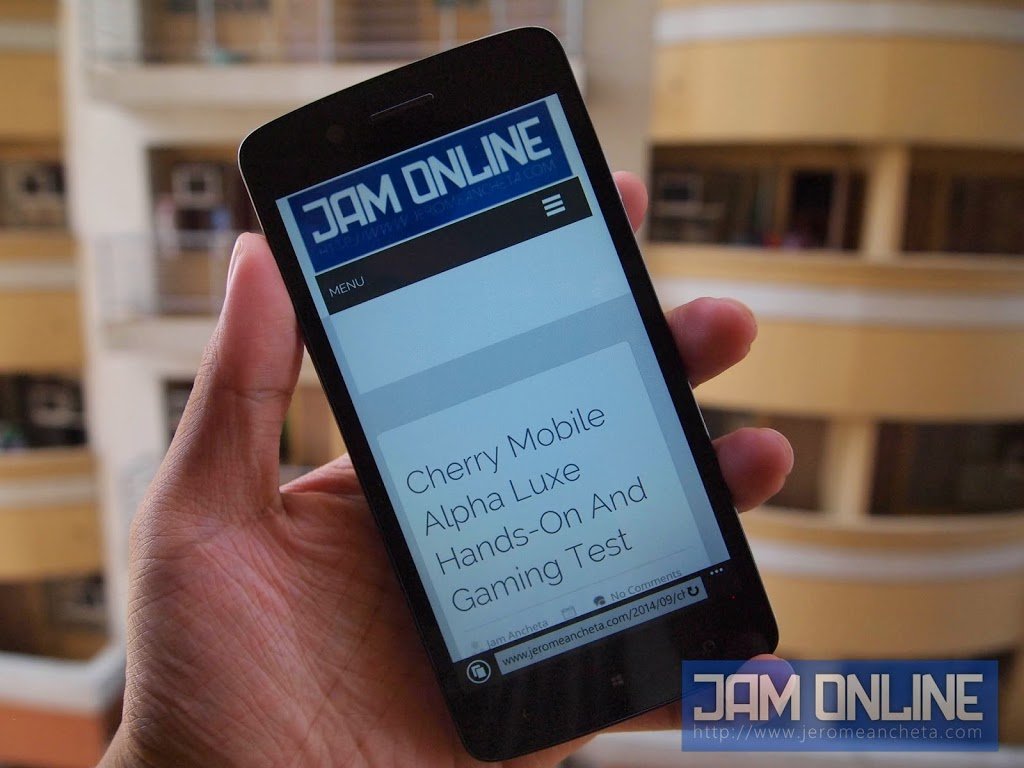 Cherry Mobile Alpha Luxe is also one of the most affordable Windows Phone in the market and if you want to test a Windows Phone, then maybe you might want to give the Cherry Mobile Alpha Luxe a try and yes folks, this smartphone is now available for P5,000.