CHERRY has added a new product to its kitchen appliance lineup, as it officially launched the CHERRY multi-pan electric hot pot.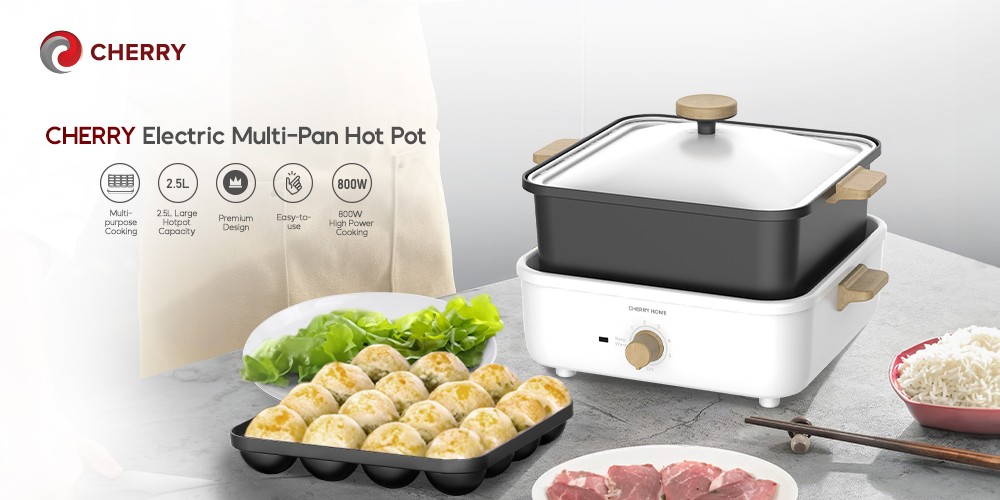 As your next kitchen companion, CHERRY designed it to streamline cooking tasks, featuring four detachable pans for hot pot, grilling, baking, and Takoyaki.
It is also a multifunctional cooker with five heating levels and a keep-warm function, ensuring an effortless cooking experience. Its adaptability caters to various cooking techniques, making it an ideal choice for those who enjoy experimenting with different culinary styles.
In addition, this high-tech kitchen appliance boasts a substantial 2.5L hot pot capacity, providing ample space for creating delectable meals. The inclusion of Teflon non-stick pans also promotes low-fat cooking and facilitates easy cleaning. Meanwhile, the die-cast aluminum pot enhances durability and ensures efficient heat distribution.
PRICING AND AVAILABILITY
The CHERRY Multi-Pan Electric Hot Pot is competitively priced at Php3,499.00, making it an accessible choice for individuals seeking a reliable and versatile kitchen appliance.
You can score it at any CHERRY Concept Store nationwide or conveniently through the CHERRY Shop PH website at www.cherryshop.com.ph.