COVID-19 is a serious problem dealt by many countries around the world. As many countries race around the world to develop a vaccine, others have been fighting on another front with most of them developing rapid test kits that detect the virus at an early or asymptomatic stage. There are also non-profit organizations fighting the good fight such as a set team of volunteers who developed fightcovid.app online assessment tool.
A team of volunteers from Whitewidget.com developed a self-assessment website in cooperation with doctors and the Department of Health. www.fightcovid.app lets users take an online test to determine if their risk factor and if they have COVID-19. There are 17 languages and dialects supported by the website with more to come in the near future.
http://FightCOVID.App is a tool meant to reduce overcrowding in hospitals, clinics, and health centers. By accomplishing this self-assessment survey, you're doing your part in making sure high-priority patients get the care they need.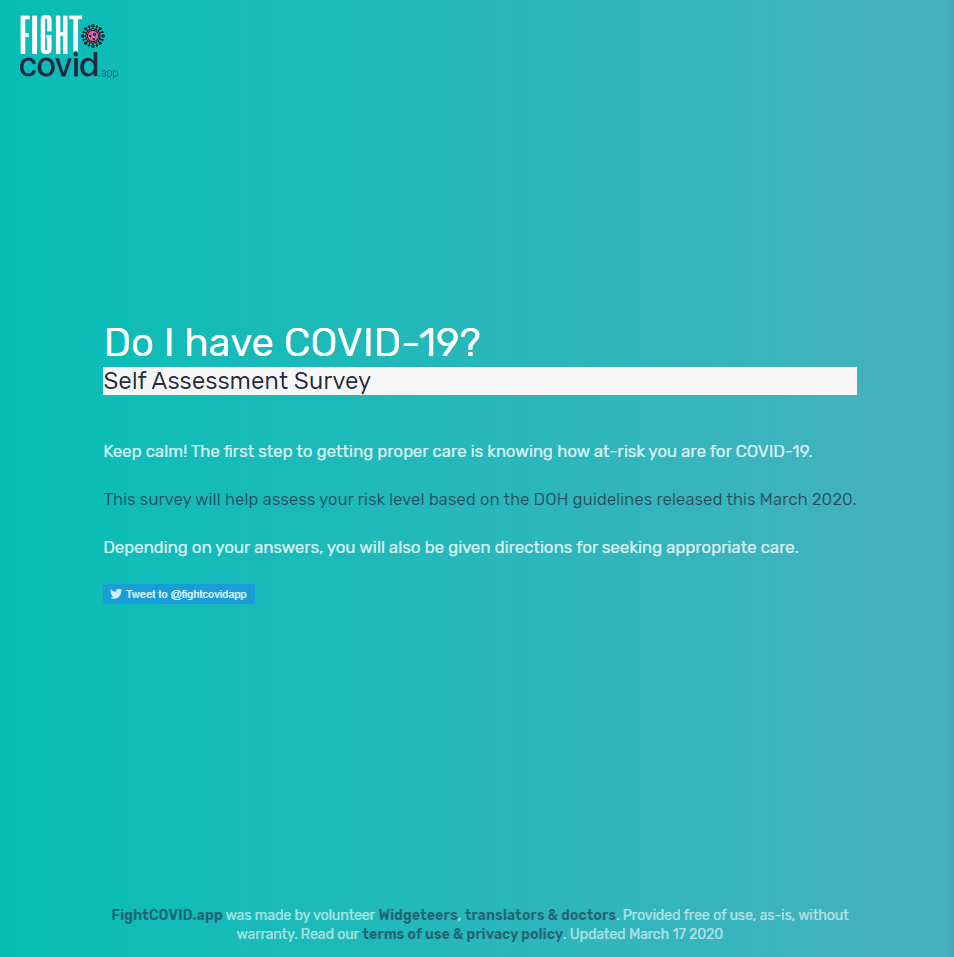 Apart from the self-assessment tool, fightcovid.app also contains other COVID-19 related information. Clicking the site menu on the upper right corner shows an option to find the nearest COVID-19 accredited hospital near your location. Doctors can also request for database access in the website subject to DOH approval. Moreover, fightcovid.app has a news section for COVID-19 updates. The news section has local and worldwide updates. It's a great reference and eliminates the risk of wrong information aka fake news. Lastly, there's a Volunteer and Donate tab which lists institutions and other non-profit organizations in need of assistance.