Digital Walker launched its 24/7 chatbot on Facebook Messenger and Viber, allowing customers to get real-time responses to their queries.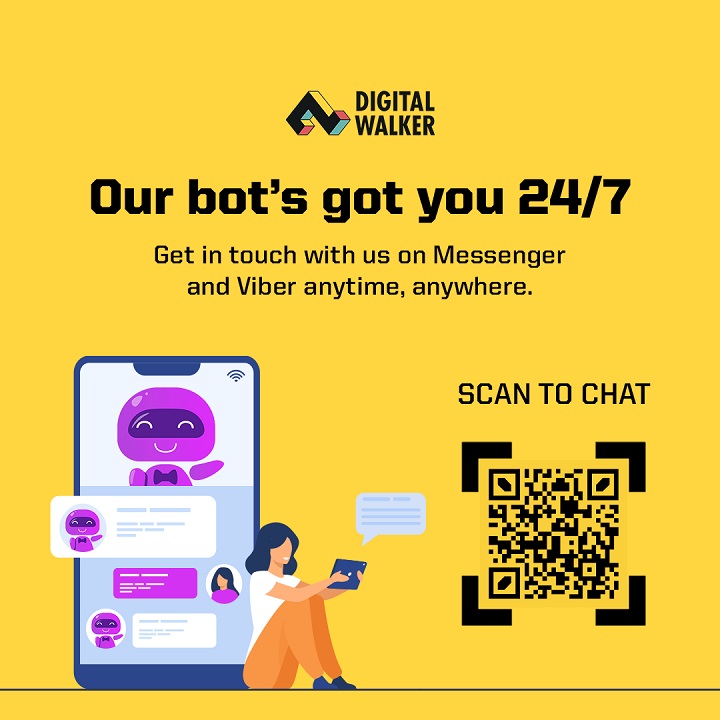 With the new chatbot, Digital Walker delivers the most satisfactory customer service.
Consumers can now get in touch with the gadget hub and learn more about their latest deals and promos anytime, anywhere.
The chatbot can also assist customers who have concerns about their products. All they have to do is chat with Digital Walker through the chatbot on Facebook Messenger and Viber. The bot will be able to inform them about Digital Walker's current best gadget deals, too.
To get started, you can scan the code or click the link here.