Disney and Pixar's highly anticipated movie "Elemental" has burst onto the streaming scene with an impressive bang. The film's debut on Disney+ has shattered records, making it the most-watched movie premiere of 2023 on the platform and ranking among the Top 10 movie premieres of all time. In its first five days of streaming, "Elemental" garnered a staggering 26.4 million views.
Directed by the talented Peter Sohn, produced by Denise Ream, and executive produced by the acclaimed Pete Docter, "Elemental" takes viewers on an enchanting journey to Element City, where residents of Fire, Water, Earth, and Air coexist. The heartwarming story revolves around Ember, a quick-witted and fiery character voiced by Leah Lewis, whose friendship with the easygoing Wade, voiced by Mamoudou Athie, challenges her beliefs about their world and her own identity.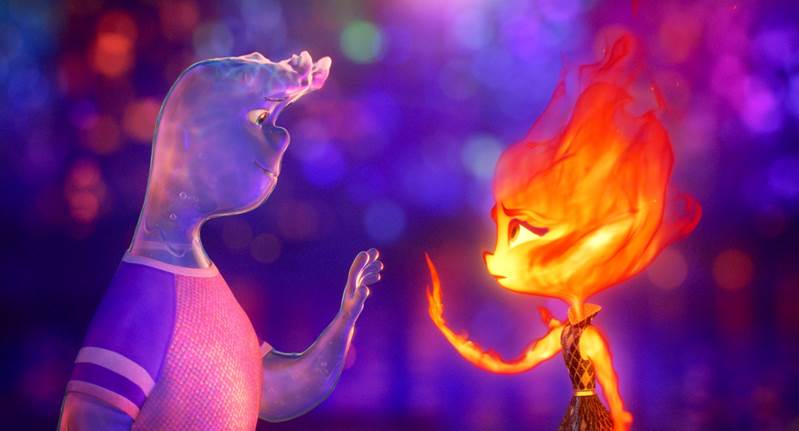 A Record-Breaking Debut
"Elemental" has made history in its first five days of streaming. It claims the title of the most-viewed animated movie premiere on Disney+ since the release of Disney and Pixar's "Turning Red" in March 2022. Moreover, the film secures its spot as the most-viewed Disney+ movie premiere of all time in Latin America, surpassing the previous record holder, "Turning Red."
Theatrical Success and Critical Acclaim
While its streaming success is undeniable, "Elemental" also made waves in theaters worldwide. The film raked in an impressive $484 million globally and boasts an impressive 93% Rotten Tomatoes Verified Audience Score. Its "A" CinemaScore in the United States is a testament to its widespread appeal. Notably, the film's domestic box office earnings of $154 million surpassed its opening weekend earnings of $30 million by more than five times, a remarkable achievement in the world of cinema. It stands as the second-highest multiple behind Disney and Pixar's iconic "Toy Story" (1995). Internationally, "Elemental" achieved significant success, particularly in South Korea, where it became Pixar's most-watched film in the country.
A Stellar Cast and Creative Team
"Elemental" also boasts a talented voice cast, including Ronnie del Carmen, Shila Ommi, Wendi McLendon-Covey, Catherine O'Hara, Mason Wertheimer, and Joe Pera. The film's screenplay is penned by John Hoberg & Kat Likkel and Brenda Hsueh, with a captivating story crafted by Peter Sohn, John Hoberg & Kat Likkel, and Brenda Hsueh.
"Elemental" continues Disney and Pixar's legacy of delivering heartwarming and visually stunning animated films that captivate audiences of all ages. In addition, its monumental success on Disney+ reaffirms the enduring appeal of Pixar's storytelling magic.