All of a sudden, most of us want to upgrade our home appliances to achieve our ideal home. Fortunately, on May 5, that dream could turn into reality as XTREME Appliances announced their participation in Lazada's 5.5 Big Brands Sale.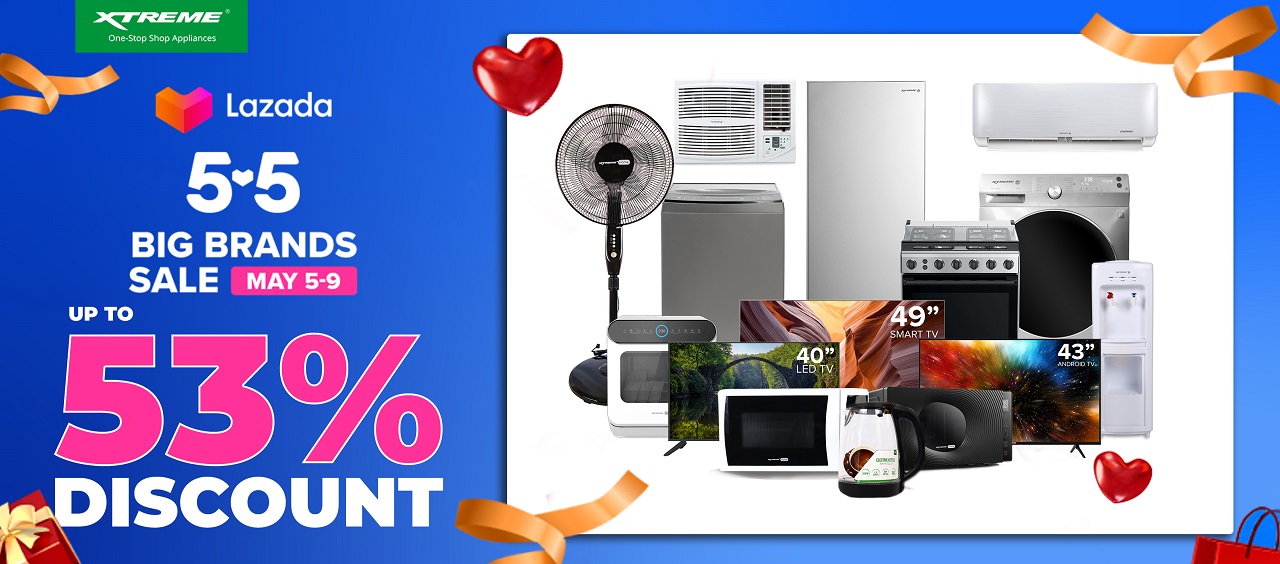 Through the upcoming 5.5 Big Brands Sale, XTREME revealed that customers can enjoy up to 53% discount on their participating appliances when they buy them on Lazada. This allows consumers to equip their homes with quality appliances that offer innovation, comfort, and convenience without breaking the bank.
Interested? Here are some of the participating XTREME appliances:
43-inch XTREME X-Series Android TV
Original Price: Php19,990
Discounted Price: Php11,560
Savings: Php8,430 (42%)
1.5 HP XTREME Cool Split-type Inverter Action
Original Price: Php36,960
Discounted Price: Php27,410
Savings: Php9,550
6L XTREME Home Countertop Dishwasher
Original Price: Php19,195
Discounted Price: Php14,235
Savings: Php4,960
The upcoming Lazada 5.5 Big Brands Sale is happening on May 5 to May 9, 2021.
There's more!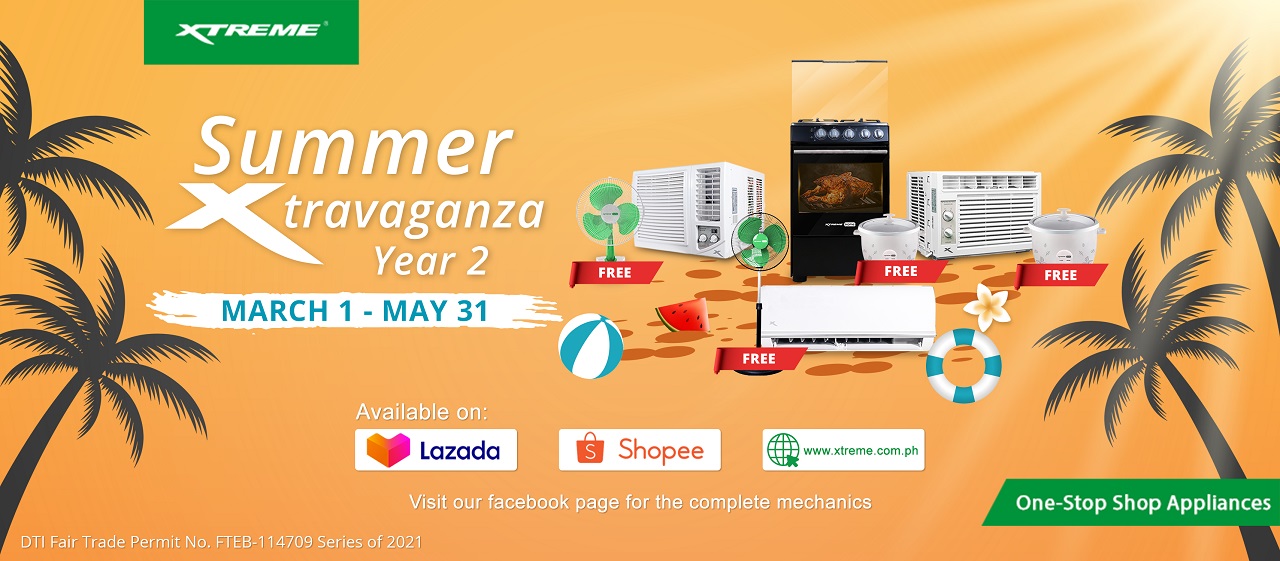 XTREME also announced their first-ever Summer Xtravaganza Promo, wherein consumers can score amazing bundle promos. It will be available across all online platforms, including Shopee, Lazada, and XTREME Appliances website, starting from March 1 to May 31, 2021.
Check this link for more details: Join XTREME's Summer promo to get FREE cool appliances.
So, are you joining the party?
Let us know what you think in the comment section below!