Now that online shopping is becoming more popular in the Philippines, consumers tend to buy products from different brands via digital stores. However, to save more money when online shopping, many consumers fall for fake products that will lead them to more problems in the future.
Epson expressed its concern over the matter. Hence, it recently shared tips on purchasing genuine inks. For starters, Epson explained why consumers should avoid unauthentic inks for printers.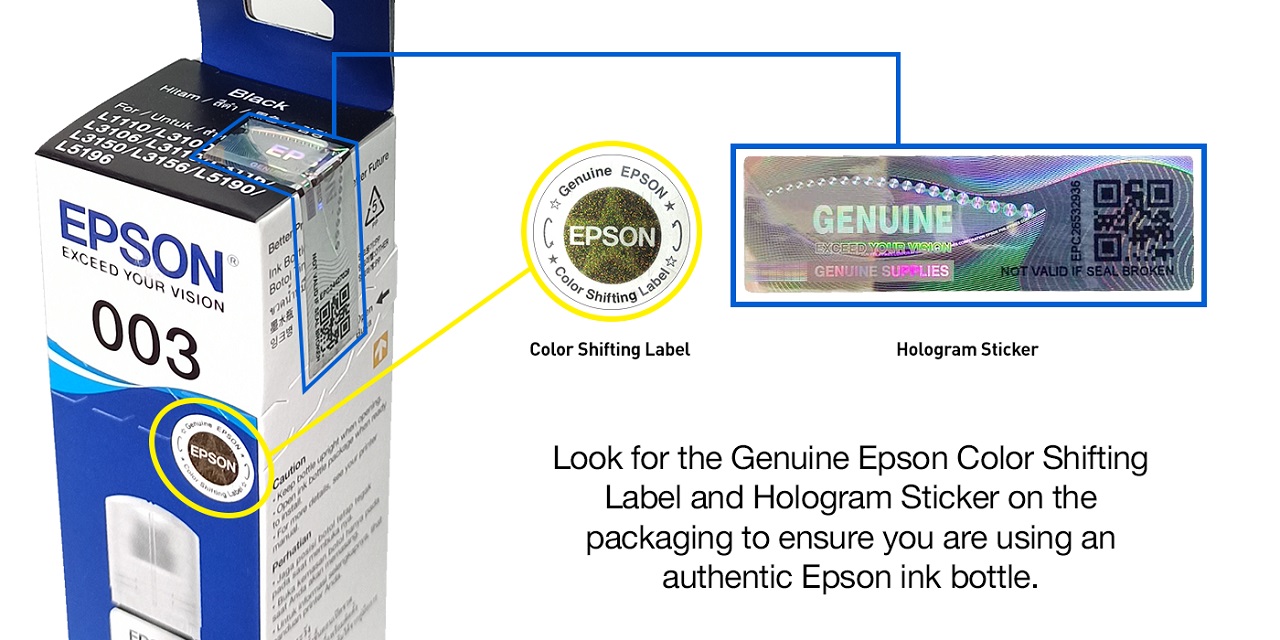 Risk of using counterfeit inks
Epson reminded consumers that printers need the best quality products for peak performance. The brand also noted that counterfeit inks might damage the printhead and mainboard of printers, most especially if they're not compatible with each other.
In addition, Epson highlighted that their technicians know if consumers aren't using genuine inks. Hence, it will render their product warranty void. Repairs will then cost more than buying genuine inks.
How to identify authentic Epson ink bottles
Sellers of counterfeit products make it hard for consumers to identify genuine products from unauthentic ones. But, to help determine which bottles are fake, here are some features you should look at before buying products:
Hologram sticker – Genuine Epson ink bottles always have hologram stickers with unique QR codes. These QR codes can be scanned by QR scanner apps available on IOS and Android devices. The output scanned code should be the same as the code shown in the upper portion of the QR Label on the bottle you're checking.
Color-shifting label – When purchasing Epson inks, look for a round-shaped color-shifting label attached to the front face of the packaging.
Share this with your friends, and encourage them to buy only genuine Epson inks.