Peugeot distributor Astara Philippines added GAC Motor to its growing automotive distributorship portfolio.
The partnership between GAC Motor and Astara Philippines strengthens the latter's momentum as it enters its second year of operations in the country. To mark this milestone, the brand announced that it will launch Empow and the All-New GS8 SUV on the Philippine road in January 2023.
Moreover, Astara Philippines revealed that it would announce six new dealer locations in key cities to offer GAC Motor. This move is part of their effort to make GAC Motor a top contender among mainstream auto brands.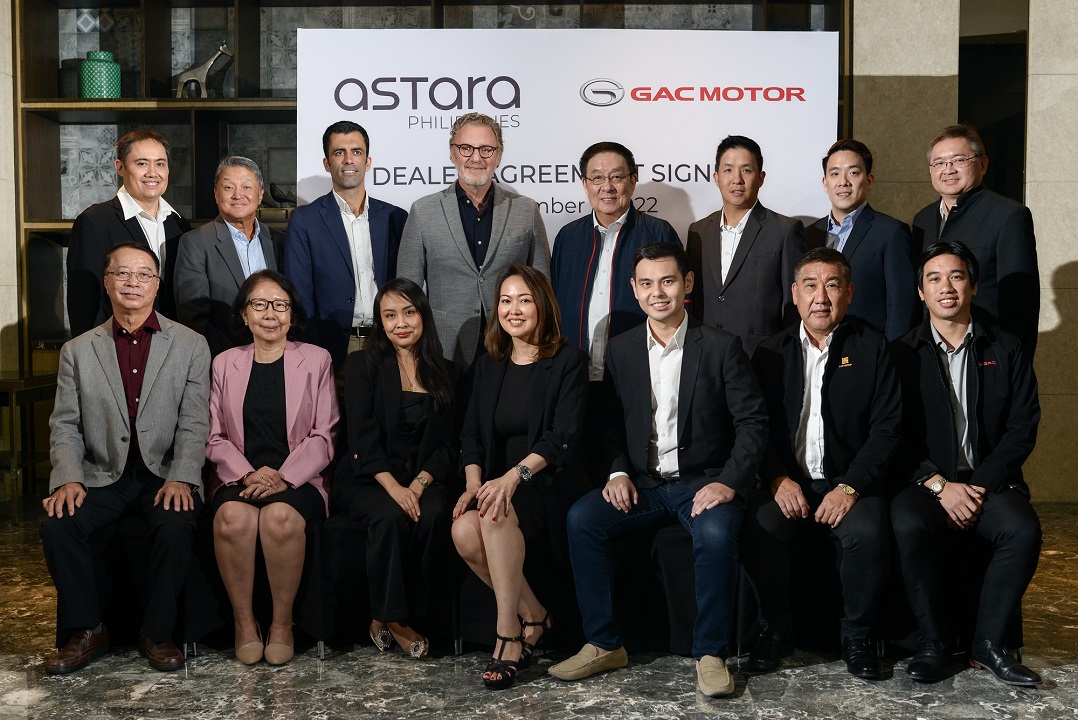 "We are truly honored to continue GAC Motor's journey as their new partner in the Philippines. With Astara's global strength and track record in car distribution and mobility services, we are confident that we can take GAC Motor to greater heights as we have done in Latin America," said Picello.
"The Philippine market is an important one with great potential. At present, a lot of Chinese brands have achieved annual sales of more than 10,000 vehicles. It is believed that with the full cooperation of GAC and Astara, GAC Motor's market share in the Philippines will increase rapidly, becoming the travel choice of more and more Filipino consumers and bringing the high-quality and high-tech driving experience to more Filipino families," shared Zeng Hebin, General Manager of GAC Motor.
THE EMPOW AND THE ALL-NEW GS8 SUV ARE COMING TO PH IN JANUARY 2023
In case you missed it, the Empow is a compact sedan with sleek, sporty, and powerful features. The sculpted silhouette and attention-grabbing design elements define its sporty profile. On the other hand, its interiors, driving performance, and technology are engineered to thrill the senses.
Meanwhile, the All-New GS8 SUV has a bold and futuristic design style. It also provides users with surging power and pioneering smart configurations. In addition, it is an innovative and high-tech full-size seven-seater SUV that caters to premium buyers.