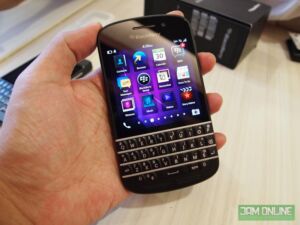 Blackberry is coming back in its new operating system and new phones. And yeah, I've tried both the Z10 and the Q10 and I really love it. If you're planning to get the BB Q10 (not to be confused with Barbeque!) then better get your eyes on Globe because they'll be the only network that will offer the Blackberry Q10 for the first 30 days when it becomes officially available in the country on June 7. Yep, just in time for the new Globe MySuperPlan that just got better than ever. Are you interested on getting a new Blackberry Q10? Check it out after the break.
If you're planning to get the Blackberry Q10. You can get it for as low as P1499 monthly under the best-ever MySuperPlan 999. Yep. That means, you need to have a cashout of P500 on a 24-month contract period. But with the Best-Ever MySuperPlan you can choose from 6 up to 30 months of contract period. Very flexible huh?
But there's one thing that I really like in the Blackberry Q10 Postpaid bundle. The Blackberry Q10 will have an unlimited LTE surfing which is up to 42 mbps. Man, I've tried the Blackberry Q10 and it is really amazing. The body is made up Metal and Carbon Fiber and the I really love to type on the QWERTY keyboard. The Blackberry Q10 is a product of real beauty. Oh and don't worry too much about apps because Blackberry can run some Android apps.
Subscribers can order the BlackBerry Q10 AT
www.globe.com.ph/bbq10
starting May 29 but the arrival of units in Globe Stores will begin on June 7. If you really want to have one of the first Blackberry Q10 devices then better get it at Globe because they'll offer it for the first 30 days.