GoPro launches the HERO12 Black, introducing up to 2x longer runtimes through a revamped power management system.
Max Lens Mod 2.0: Widening the Horizon
One of the HERO12 Black's remarkable enhancements is the Max Lens Mod 2.0 accessory, offering an industry-leading 177° field of view at 4K resolution and 60 frames per second. Max Lens Mod 2.0 provides three field-of-view options—Max Wide, Max SuperView, and the all-new Max HyperView. Leveraging HERO12 Black's large 8:7 sensor, these wide-angle perspectives also offer 36% greater width for widescreen video and 48% greater height for vertical video compared to the standard lens. This feature is perfect for capturing immersive first-person perspectives during sports and outdoor adventures.
New User-Friendly Features and Professional Capabilities
HERO12 Black introduces features catering to both casual and professional users:
Wireless Audio Support for Apple AirPods and More: Record audio directly to HERO12 Black from Bluetooth devices, including Apple AirPods, making it ideal for vlogging, scene narration, and issuing voice commands from a distance.
GP-Log with LUTs: Offering more control and color grading in post-production with Look Up Tables (LUTs) for professional users.
Wireless Timecode Sync: Sync an unlimited number of HERO12 Black cameras for multi-camera editing in software like Final Cut Pro and Adobe Premiere.
Optimized Encoding: Provides smaller file sizes without compromising image quality.
New Vertical Capture Mode: Captures vertical 9:16 aspect ratio video while the camera is mounted horizontally, perfect for sharing on vertically-oriented social channels.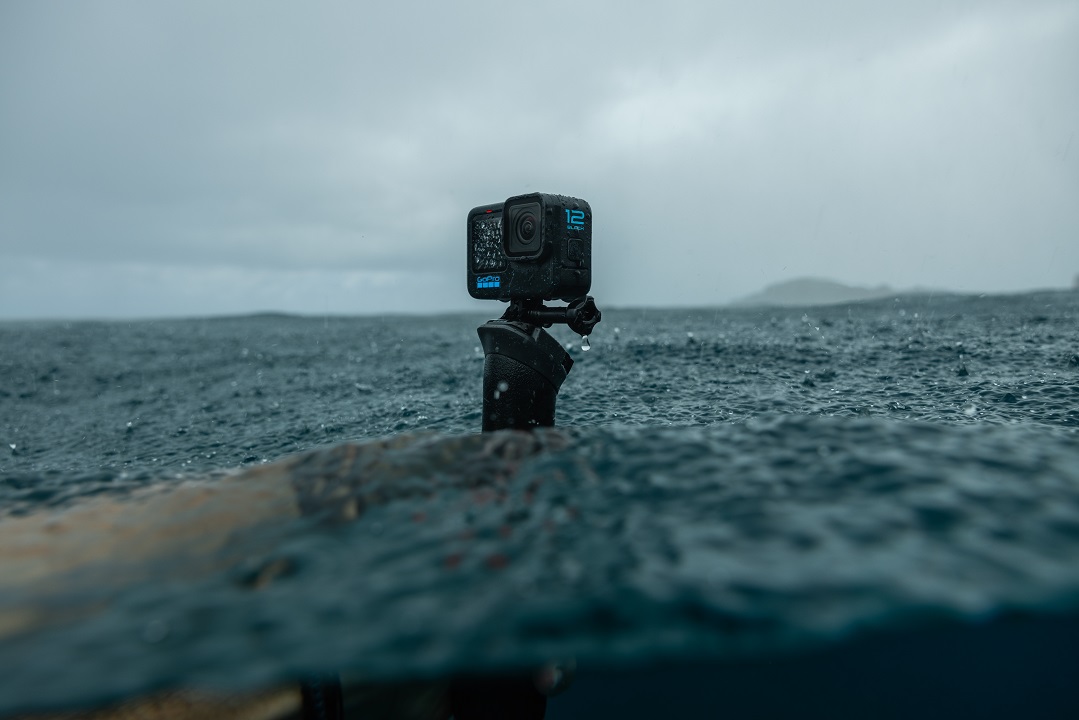 Quik Desktop App for Subscribers
Meanwhile, GoPro is expanding its software experience with the introduction of the Quik desktop app, exclusively available to GoPro subscribers at no extra cost. Quik desktop also combines the speed and convenience of the mobile app with enhanced features and capabilities that leverage the processing power and screen size of desktop computers. Users can seamlessly transition between the Quik desktop and mobile apps, ensuring maximum convenience and flexibility.
Availability and Pricing
Preorders for HERO12 Black (Php24,990) and Max Lens Mod 2.0 (Php7,490) are also available at GoPro Official LazMall and Shopee Mall Stores, as well as GoPro Authorized Partners nationwide. Both products will be in stores nationwide on September 14, including HERO12 Black Creator Edition priced at Php36,990.
Extension Pole + Waterproof Shutter Remote
GoPro is also launching a versatile 48-inch extension pole, collapsible to just 10 inches, designed to work seamlessly with the HERO12 Black's new 1/4-20 mounting threads. In addition, the package includes a detachable, wearable, and waterproof Bluetooth shutter remote, compatible with HERO12 Black, HERO11 Black, HERO11 Black Mini, and HERO10 Black. The Extension Pole + Waterproof Shutter Remote will be available in October 2023.
To learn more about the upcoming Quik desktop app, visit GoPro.com/news.