As the monsoon season approaches, power outages become an unwelcome reality. Brownouts can strike unexpectedly, leaving us disconnected and unprepared. In these critical moments, our phones become essential lifelines. However, what good is a phone with no battery life left? Anker has the solution you need to stay connected during power interruptions.
Anker announced a rainy day sale to equip you and your devices for the upcoming season. We've curated a selection of Anker power banks designed to keep you powered up, whether you're facing a brief outage or a citywide power disruption. From on-the-go charging to even charging your car, Anker offers fantastic deals.
Anker PowerCore Slim 10k
Price: Php1,695
Don't let the PowerCore Slim's sleek design fool you. This compact 12W charger is one of the slimmest and lightest 10,000 mAh power banks available. It can fully charge iPhones or Samsung Galaxy phones twice, making it the ideal upgrade for your current power bank.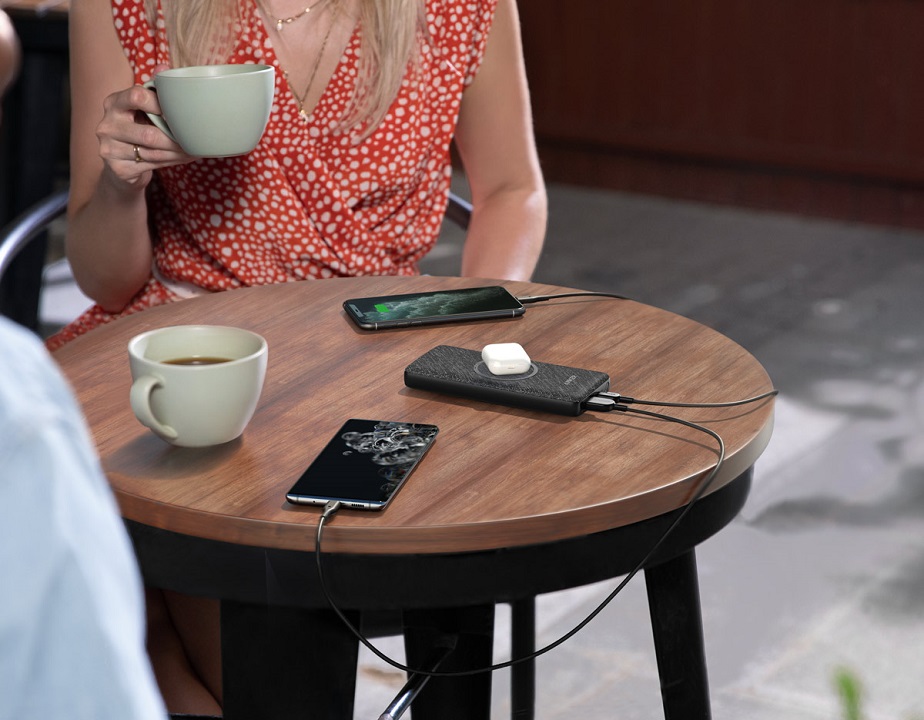 PowerCore 10k Wireless
Price: Php3,495
For those who always forget their charging cables, the PowerCore 10k Wireless is the answer. With 10W wireless charging and 18W for wired charging through its dual ports (USB and USB-C), it's a versatile choice. You can even turn it into a wireless charging pad by connecting it to a power supply via the USB-C port. This means you can recharge your earphones wirelessly while charging the power bank. For iPhone users, it can charge up to 50% in just 30 minutes.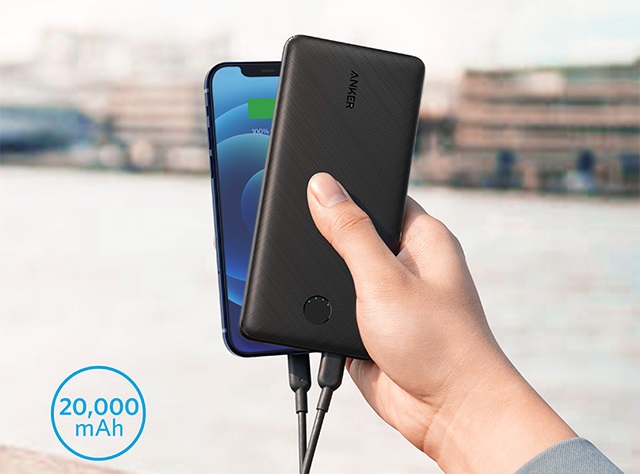 PowerCore Metro Essential 20k PD
Price: Php3,595
With a capacity of 20,000 mAh, this power bank can charge your iPhone 5 and a half times, provide four full charges for Samsung Galaxy phones, and even charge an iPad mini two and a half times. It features two ports: a 20W USB-C and an 18W USB fast charging port, making it ideal for sharing with a friend or handling multiple devices.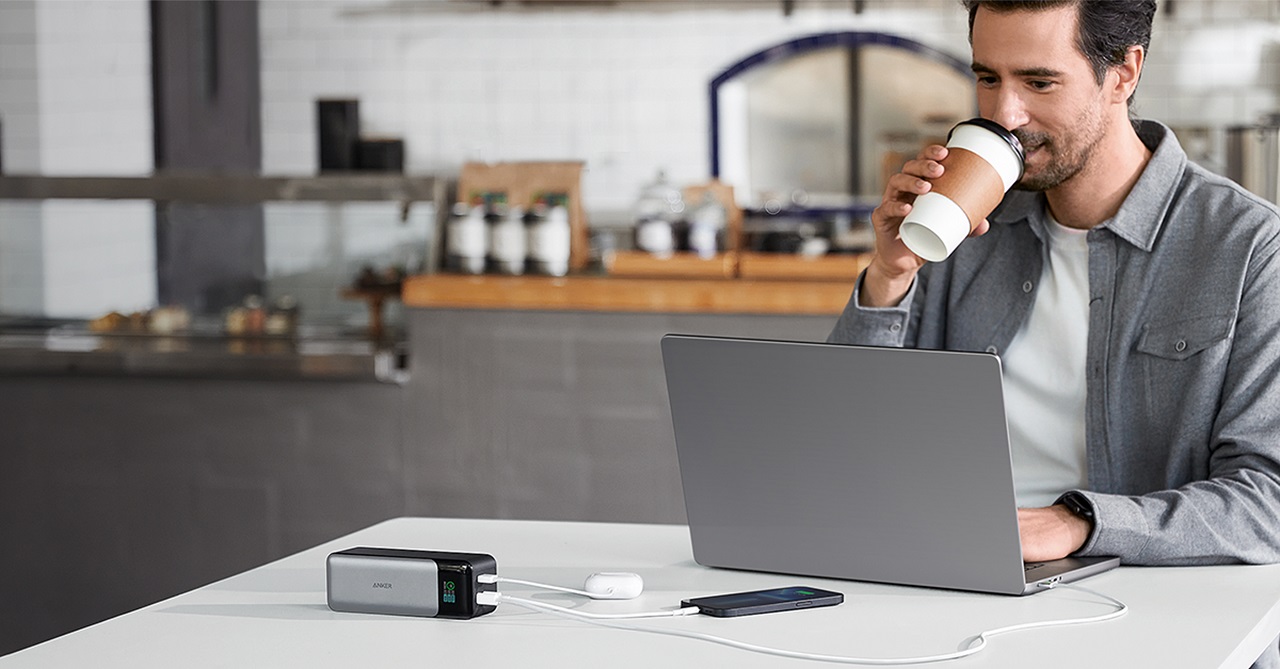 737 PowerBankGaNPrime 24k
Price: Php9,895
This 24,000 mAh power bank is a true powerhouse with its 140W ultra-fast charging capabilities. It can charge not only phones but even your MacBook. Whether you're working through a storm or in a cafe without sockets, the GaNPrime has you covered. It also boasts a Smart Digital display that shows output and input power and estimates the time it takes to fully recharge itself.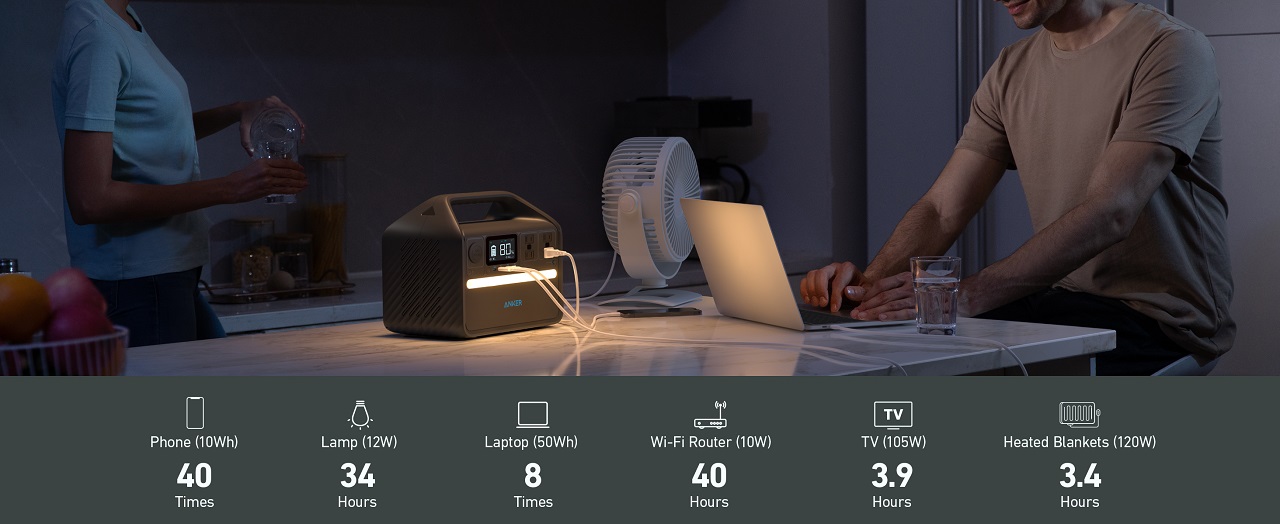 Anker 535 PowerHouse
Price: Php35,995
The Anker 535 PowerHouse isn't just a power bank; it's a portable generator. With its massive 512W capacity and nine ports, including a car outlet, it can charge your phone, laptop (up to eight times), a fridge (for 10.4 hours), a TV (for 3 hours), and even a car. Designed to last a decade with daily use, it features industrial-grade components and smart-temperature control to protect your batteries. Despite its power, it's surprisingly compact and lightweight, making it a favorite among campers and glampers and a must-have for the most challenging power outages.
Prepare for the rainy season and equip yourself with Anker power banks. You can purchase Anker Powerbanks from Anker Retail Stores Nationwide, Power Mac Center, Beyond The Box, Digital Walker, S&R, Landers, and other selected retailers nationwide. You can also shop online at Anker.ph or through the official Anker stores on LazadaMall and ShopeeMall.