Huawei has announced its partnership with key industry players, allowing them to bring 96% of the Philippine top local apps to Huawei AppGallery.
Some of the key partners include mobile e-wallet GCash, telehealth platform KonsultaMD, and online radio and entertainment channel WishFM.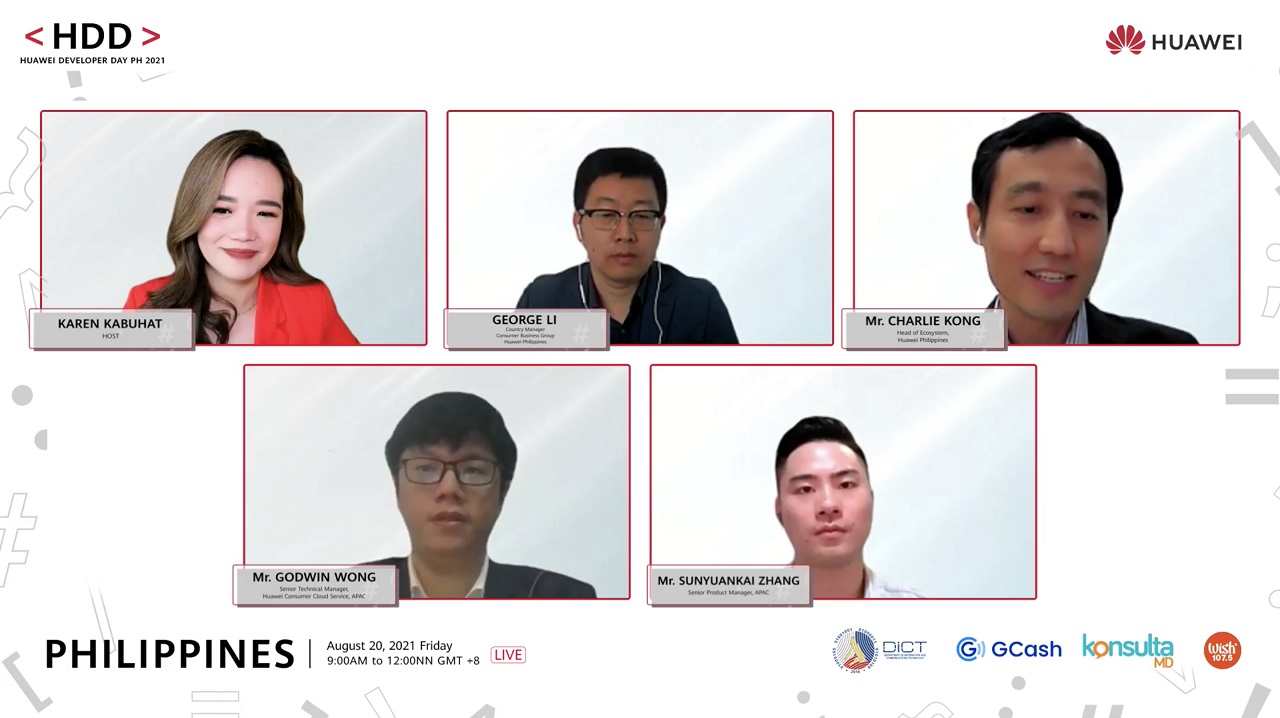 Meanwhile, the Department of Information and Communications (DICT) also reaffirmed its commitment to supporting Huawei in its continuous expansion in the Philippines. DICT also said that they have a good relationship with Huawei, noting that the latter has always been supportive with their programs and projects.
Huawei also revealed its funding programs for app developments across the world, wherein they have invested USD 1M in an honor awards program that recognizes app innovation in five regions: APAC, Europe, LA, Middle East, and China.
With this, innovative apps present in AppGallery get to bag prizes in multiple categories, such as gaming, fintech, and social impact.
The Huawei Developer Day 2021 Philippines also highlighted the key updates for HarmonyOS and Petal Nearby.
INTRODUCING A NEW CHAPTER FOR HARMONYOS 2
Huawei revealed the latest breakthroughs of HarmonyOS 2: DecoupledOS and hardware, sharing capabilities between devices, smooth and low latency operation, and the DevEco Studio.
With these breakthroughs, HarmonyOS can be deployed easily to various devices with distinct form factors and storage capabilities. It will also improve the functionality and compatibility of a device's display, camera, speaker, microphone, communications, sensor, and computing.
Huawei also announced that HarmonyOS can now address underperformance challenges with a Deterministic Latency Engine, enabling the system to have accurate resource scheduling and real-time app prioritizing.
Meanwhile, its DevEco Studio allows ICT professionals to develop tagged widgets and adaptive UI layouts.
ENHANCED EXPERIENCE WITH PETAL NEARBY
Huawei recognized the rapid change in user behavior in terms of search trends. For instance, users now want a more interactive option when browsing online.
To address this, Huawei has transformed Petal Search into Peta Nearby, making it a hub that connects all local services. With this, users will now have access to all local services, such as hotels, entertainment, attractions, education, food and beverages, automotive, and more.
What can you say about these latest breakthroughs?
Let us know what you think in the comment section below!