Want to keep your kids active and creative? Huawei has cool products for you then!
Huawei Philippines has officially launched the new MatePad T 8 Kids Edition and Watch Kids 4 Pro, ensuring safe gadgets for Filipino kids who need the latest technology for their entertainment, school, and health.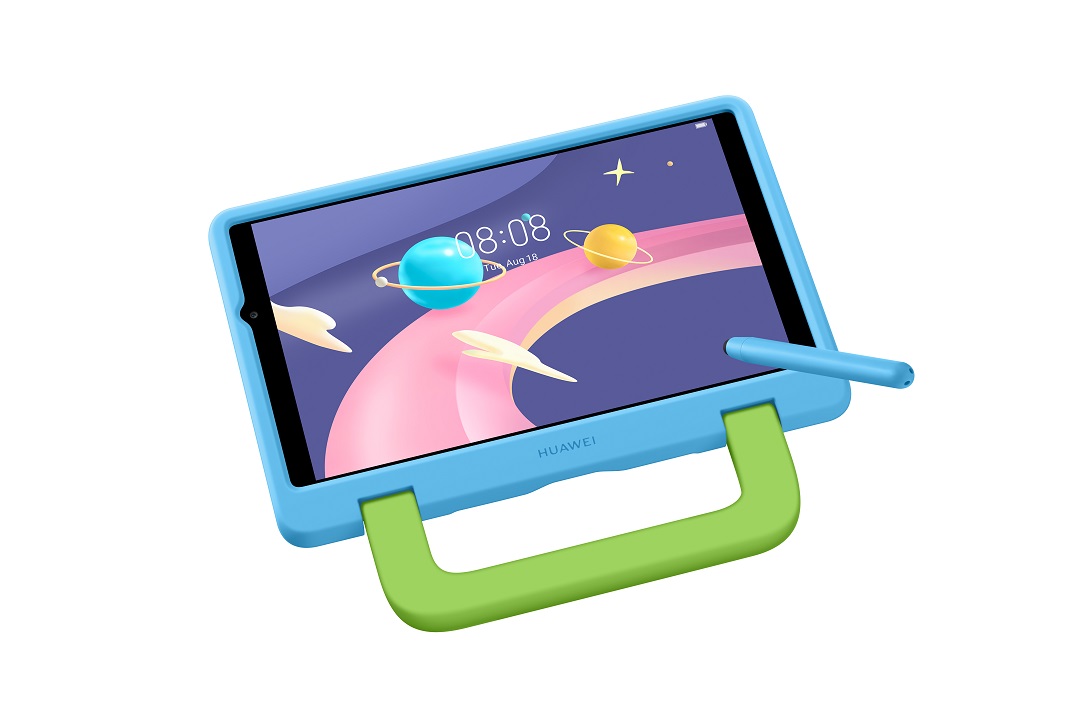 HUAWEI MATEPAD T 8 KIDS EDITION
The new Huawei MatePad T 8 Kids Edition is designed to meet the needs of children aged three to eight. This 8-inch tablet also comes with an adorable Kids Case, stylus pen, and the Kids Corner default app packed with child-friendly content.
It has ultra-slim bezels, too, offering an immersive visual experience. Meanwhile, through its stylus pen, kids may draw finer pictures and enjoy themselves to the fullest when playing touchscreen games. Moreover, its stylus pen has passed several global standards, proving that this device is safe to use.
It is equipped with several safety features, allowing parents to manage the time spent, apps used, and other viewable content of their kids. The device has a built-in color adjustment module and gravity sensor, as well as an eBook mode. Other modes include the Bumpy Road Alerts, Posture Alerts, and more.
Meanwhile, its Kids Case is made from safe silicone, offering all-around protection for the device and kids. It has cool grips and curved backs to ensure a comfortable experience.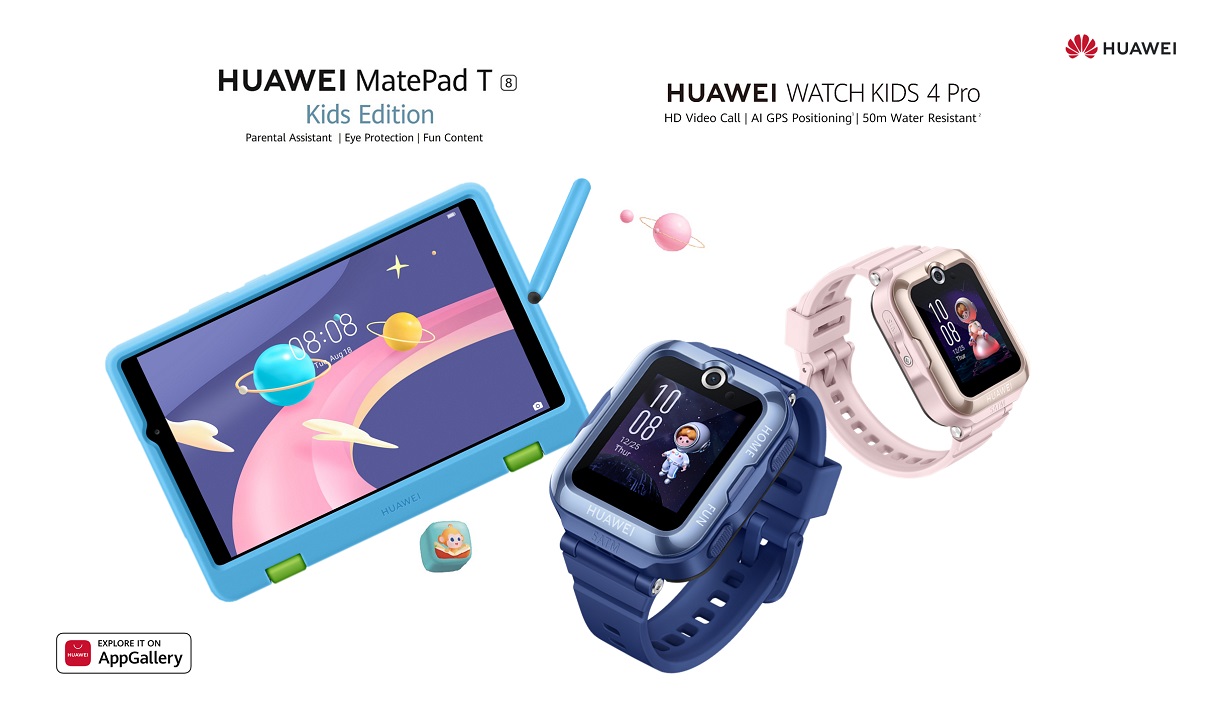 HUAWEI WATCH KIDS 4 PRO
Moving on, the Huawei Watch Kids 4 Pro is dressed in a vibrant and fluid design, flashing premium materials.
It also features Huawei's own self-developed network positioning services, which can obtain the optimal location accuracy in just 120 seconds. The device allows parents to receive notifications when their kids leave or enter the Safe Zone, too.
The device sports a 5-megapixel camera, as well, allowing HD video calls using Huawei MeeTime. It also supports voice calls with contacts saved on Huawei devices, such as phones, visions, and tablets.
Other notable features include its 5ATM water-resistant design and its several fitness trackers.
PRICING AND AVAILABILITY
The Huawei MatePad T 8 Kids Edition is priced at Php8,999. It will be available starting September 24, and those who will get it until October 1 via Huawei's online store will also score cool freebies worth Php8,996. These include:
Pen – Php499
Cover – Php999
Baby Panda – Php759
Lamp – Php2,499
Baby Bus App, 3-month VIP access – Php450
Azoomee App 12-month VIP access – Php3,790
Meanwhile, the official price and availability of the Huawei Watch Kids 4 Pro are yet to be announced. So, stay tuned!