Huawei has just unveiled The Kirin 990 chipset and it's the world's first 5G SoC and it is capable of 5G connectivity so you can experience the fast 5G speeds on your smartphones in the future. The Kirin 5G will feature an upgraded performance, power efficiency, AI computing, and ISP.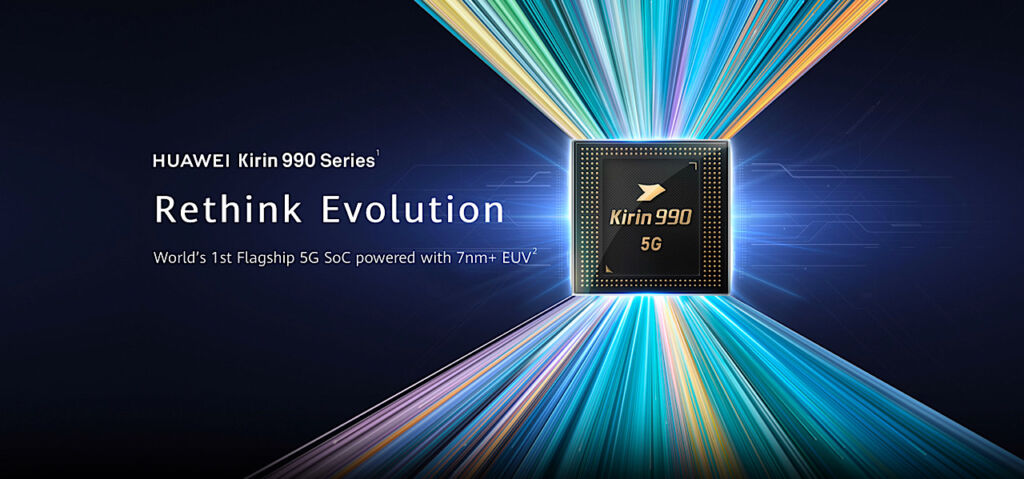 What can we expect from the Kirin 990 chipset? Well, we do have a 7nm+ EUV manufacturing process and it comes with an integrated 5G modem with lower power consumption. Not only that, the chipset is also the first full-frequency 5G SoC to support both non-standalone (NSA) and standalone (SA) architectures as well as TDD/FDD full frequency bands. The chipset will also provide a downlink of 2.3Gbit/s and an uplink peak rate of 1.25 Gbit/s which will deliver an unmatched 5G experiences.
The Kirin 990 5G will also come with a dual-core NPU that is built on the Da Vinci architecture that is comprise of a large NPU cores and tiny NPU cores. If you're into performance and heavy computing, the large cores will be able to compute that while the tiny core structures are made for the ultra-low poewr comsumption applications.
The Kirin 990 5G will also feature a 2.86GHz frequency and then there's the 16-core Mali-G76 GPU inside and new system-level Smart Cache for intelligent flow distribution that can save bandwidth and have a better power consumption. The processor also supports Kirin Gaming+ 2.0 which will help you in terms of gaming.
The Kirin 990 (5G) will also provide a new ISP 5.0 that pioneers block-matching and 3D filtering for better hardware noise reduction. With these added features on the Kirin 990, you can have a better noise reduction and sharper images even at low light.
The Huawei Mate 30 series is expected to run on Kirin 990 series chips and it will be out this September.