Infinix has unveiled its 180W Thunder Charge Technology, which will debut on selected flagship phones in Q2 2022.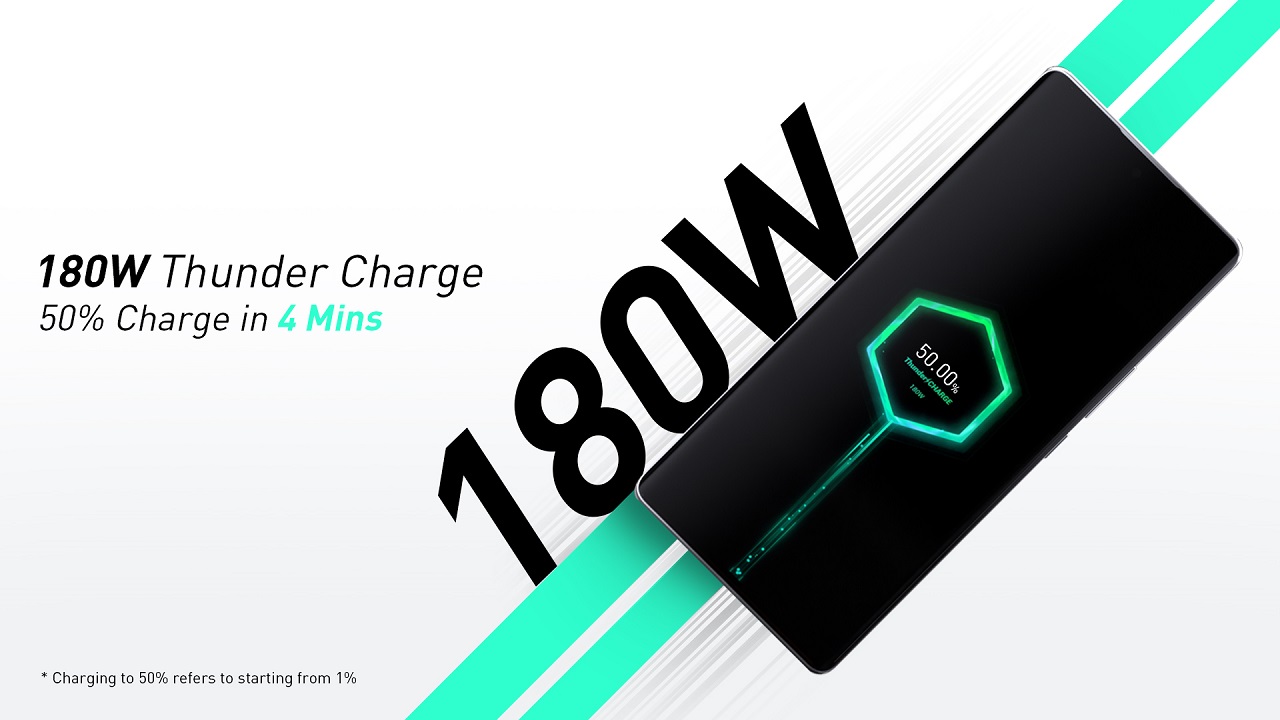 The new super-fast charging solution charges a device to 50% battery capacity from 1% in just 4 minutes. For comparison, typical charging features use batteries with a charging rate of 1 to 3C, while the 180W Thunder Charge Technology comes with an 8C rate.
To make this innovation possible, Infinix cooperated with the world's leading battery manufacturers to develop a new 8C battery cell, the maximum-charging-rate- rechargeable lithium battery in the current industry.
The 8C cell also has lower internal resistance when compared with the conventional single electrode lug structure, plus a multi-electrode lug, which reduces more than 50% of the internal resistance and produces less heat.
In addition, the new 180W Thunder Charge solution also adopts automatic bidirectional-power supply technology to lengthen phone's battery life by 2% compared to traditionally double cell battery-designed phones.
Moreover, it reduces the area of the power supply circuit by 60%, increasing the circuit layout's precision and saving space.
So, who's excited about this new technology, which will be available in the upcoming Infinix flagship smartphones?
Let us know what you think in the comment section below!