As anticipation mounts for the Infinix Zero 30 5G, the curtain has been lifted on its key specifications and design, offering a glimpse into what's in store for consumers.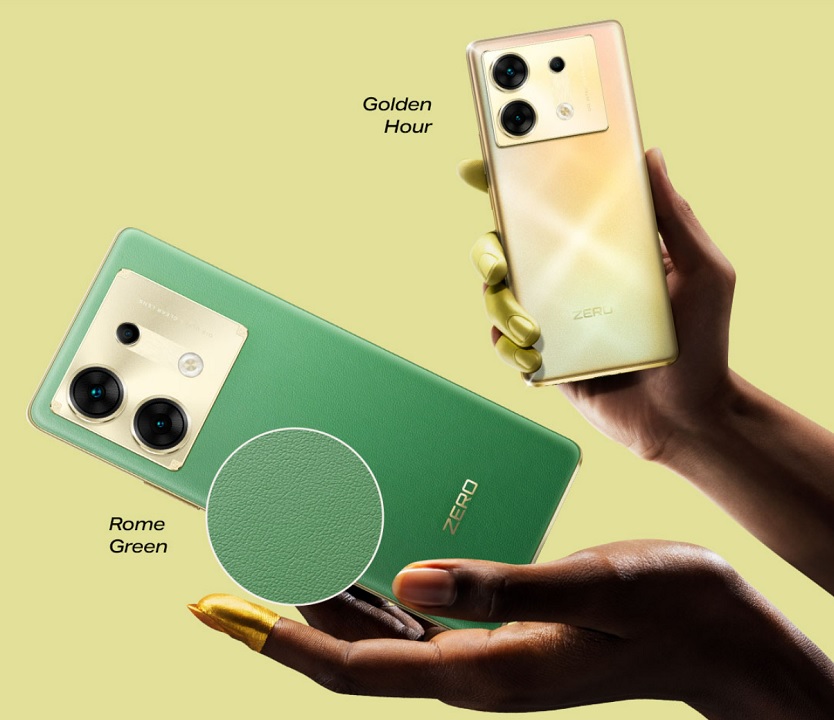 A Fresh Color and Premium Design
Infinix's official Indian website has introduced a promotional page that not only highlights the Zero 30 5G's specs but also showcases an alluring new color variant – Rome Green. This vibrant hue will accompany a vegan leather back, catering to those with an eye for eco-friendly luxury. Meanwhile, the previously unveiled variant, known as Golden Hour, will feature an elegant glass back design.
A Dazzling Display Experience
The Zero 30 5G will also deliver an immersive visual treat, boasting a 6.78″ 10-bit curved AMOLED display. With a peak brightness of 950 nits, 100% DCI-P3 coverage, and 2,160 PWM dimming, the screen promises vivid visuals that captivate the senses. Safeguarded by Gorilla Glass 5, the display takes user interaction up a notch with its 144Hz refresh rate and 360Hz touch sampling rate.
Powerful Cameras for Captivating Content
While Infinix has chosen to keep the specifics of the Zero 30 5G's rear cameras under wraps, they have confirmed the presence of optical image stabilization (OIS) for the primary camera. On the front, a standout 50MP sensor is at the helm, capable of capturing 4K videos at a remarkable 60 frames per second. This cutting-edge feature positions the Zero 30 5G as a pioneer, touting itself as "India's 1st 50MP 4K 60 FPS Camera."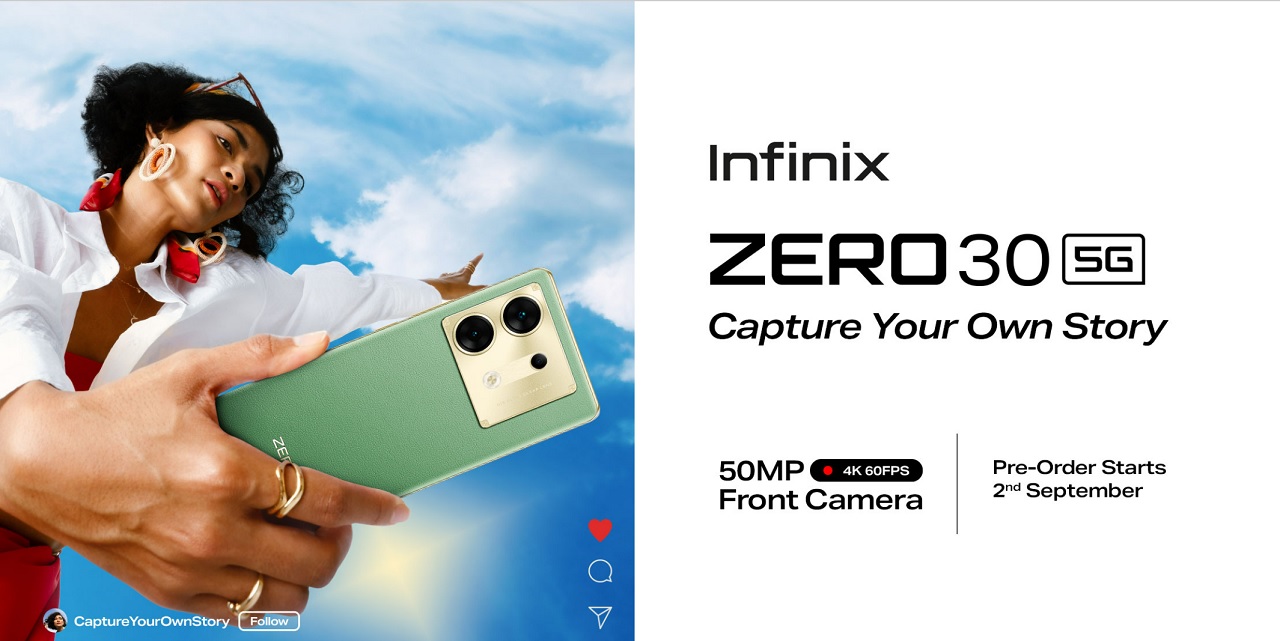 Slim Profile, Extensive Unveiling, and Pre-Orders
Elegance meets engineering prowess with the Infinix Zero 30 5G, as it boasts a sleek 7.9mm thin design. The excitement surrounding the smartphone is set to escalate with Infinix's plans to reveal further details on August 25, 28, and 30. As the suspense builds, consumers can mark their calendars for the pre-order kickoff on September 2. The availability on Flipkart in India adds to the anticipation, as fans await Infinix's formal announcement of the device's official launch date.
Meanwhile, for the local availability in the Philippines, make sure to stay tuned for our official news from Infinix!
Source: Infinix India