Apple has finally announced that their next event will take place this October 13, 2020 and just like their previous events, it will be an online-only event. Apple has already sent out invites to different content creators including MKBHD.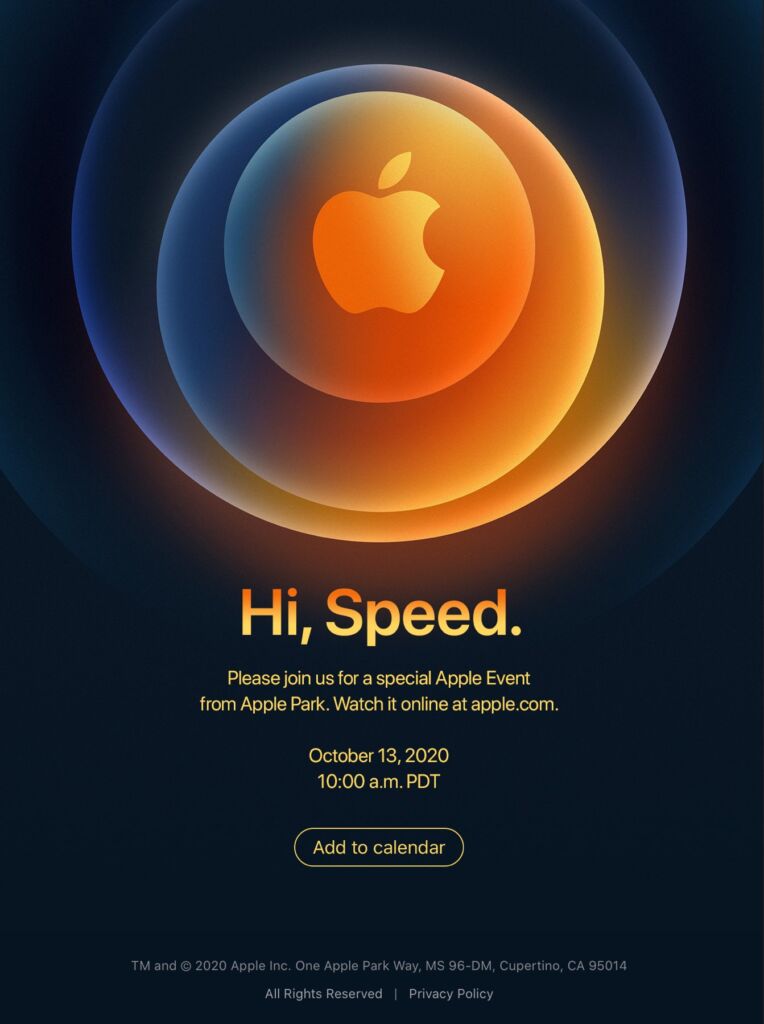 The invite says that it's a special Apple event from Apple Park and we can watch it at apple.com. The only also says "Hi, Speed" which might suggest that there's a big performance upgrade on the new iPhones or it might be referring to the 5G speeds of the new iPhones. We can also expect the unveiling of the new Macs with Apple Silicon inside.
The Apple event will take place this October 14 1:00AM Philippine time.
Source: MKBHD