LG Electronics Philippines recently commemorated a significant milestone as they marked 10 years of LG's OLED technology, a technology that has set the standard in home entertainment.
The event also served as a platform to showcase the remarkable journey of LG OLED TV over the past decade, highlighting its groundbreaking innovations, unparalleled picture quality, and LG's commitment to pushing the boundaries of what is possible in the world of home entertainment.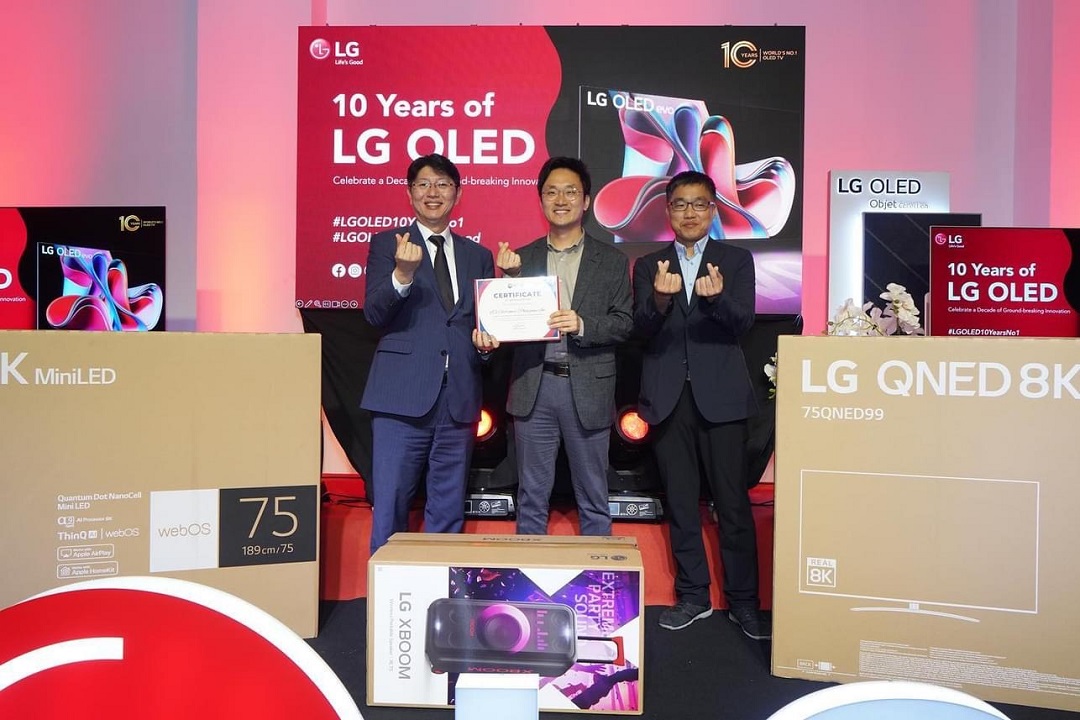 A Decade of OLED Excellence
The celebration commenced with an energetic K-Pop dance number by Project One, setting a vibrant tone for the event. Mr. Sungjae Kim, Managing Director of LG Electronics Philippines, delivered a heartfelt speech expressing his pride and gratitude for the remarkable progress made by LG OLED TV and its impact on the industry. He stated, "We are immensely proud to celebrate 10 years of LG OLED, a technology that has revolutionized the television industry. We have come a long way in delivering the best-in-class home entertainment experience, and this milestone is a testament to the hard work, dedication, and innovation of the LG team. We thank our customers for their unwavering support and belief in LG's OLED technology, which has been instrumental in our success."
Cultural Exchange and Generous Donation
Meanwhile, to mark the occasion, LG Electronics Philippines partnered with the Korean Cultural Center in the Philippines (KCC) to launch a donation program aimed at enhancing cultural exchange in the country. The program also seeks to foster cultural understanding and bridge communities through the contribution of LG OLED TVs. Mr. Kim Myeongjin, Director of KCC, expressed gratitude for LG's generous donation, emphasizing the significance of utilizing advanced technologies to facilitate cultural exchange. He stated, "We are honored to host this event at the Korean Cultural Center. The remarkable LG OLED TV not only strengthens cultural ties but also serves as a medium to introduce Korea to the world and here in the Philippines. Let's maximize these technologies to promote cultural exchange among our communities."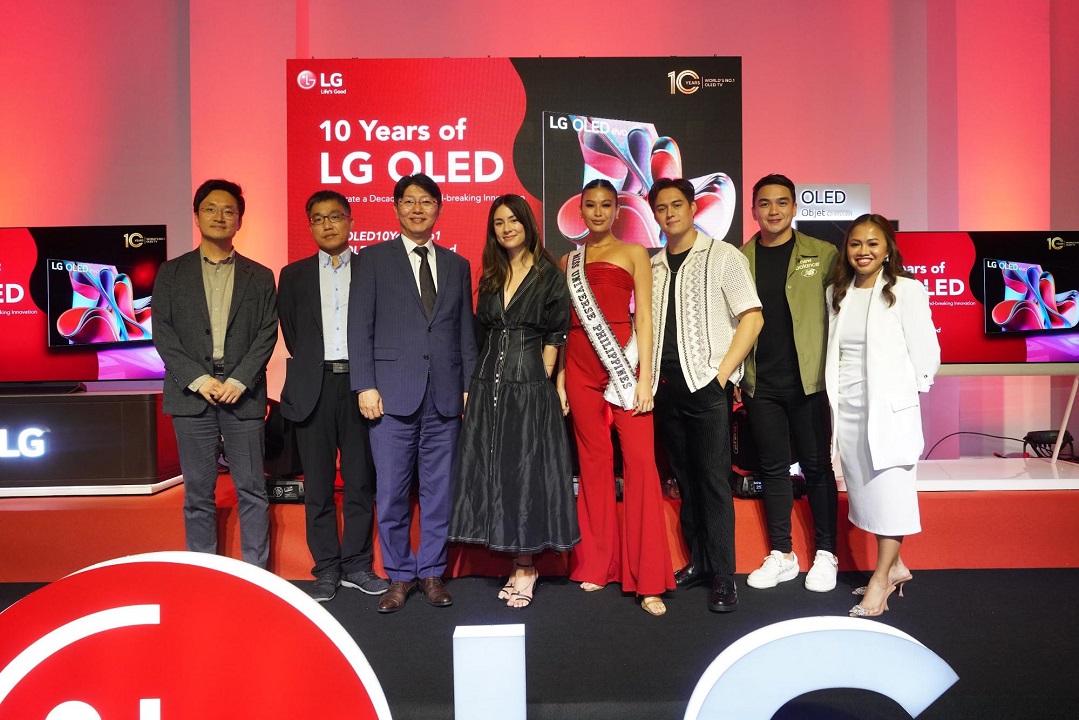 Pillars of Excellence
Ms. Angelica Dumlao, product manager for LG TVs, also highlighted the key benefits of LG OLED technology, summarizing it with the five pillars of excellence: α9 AI Processor Gen 6, Brightness Booster and Brightness Booster Max, Confidence with a 2-year warranty, Design featuring the innovative ONE Wall Design, and the extraordinary viewing Experience. She emphasized LG's commitment to customer satisfaction, design innovation, user-friendly interfaces, and the immersive experience delivered by LG OLED TVs.
Continued Innovation and Limitless Possibilities
LG OLED TVs have redefined the entertainment experience by delivering stunning visuals, unparalleled contrast, vibrant colors, and immersive sound. With their commitment to innovation, LG continues to push the boundaries of what a TV can do, enhancing the overall quality of life for their customers.
Meanwhile, as the event came to a close, Mr. Sunho Choi, LGEPH product director for home entertainment, expressed his gratitude to the LG ambassadors, distinguished guests, and media representatives for their unwavering support. He also acknowledged the remarkable progress made by LG OLED TV and its impact on the industry, urging everyone to carry the spirit of innovation, excellence, and boundless imagination as they embrace the future of home entertainment with LG OLED TV.
LG OLED products are available via lg.com/ph and through its flagship stores in Lazada and Shopee. For more information, visit and follow their social media channels on Facebook, Instagram, Tiktok, and Youtube (@lgphilippines).