OPPO has launched the OPPO ColorOSHack 2023 competition, centered around the theme "Pantanal Service, Empowering Lives with Intelligence."
Set to commence on July 11th (Beijing time), this exciting contest aims to inspire developers worldwide to leverage Pantanal's existing capabilities and create intelligent living experiences for over 500 million ColorOS users globally. By focusing on lifestyle, transportation, and entertainment scenarios, the competition also seeks to unlock the full potential of the Pantanal ecosystem.
Expanding the Pantanal Ecosystem to Southeast Asian Developers
The Pantanal Comprehensively Intelligent Platform, since its inception, has already fostered partnerships with 21 eco-partners, including major names like Meituan, Baidu Map, Umetrip, and Xiaohongshu in China, as well as Snapchat, Spotify, Zamato, and Swiggy overseas. Within this ecosystem, four ecological partners have strategically collaborated in various domains such as life services, travel, entertainment, and office, with the collective contributions of more than 300,000 developers.
To further strengthen the Pantanal ecosystem, OPPO ColorOSHack 2023 has opened for global registration on July 11, running through September 15. This year's contest takes a keen interest in Southeast Asia, aiming to discover local service providers or developers capable of innovating in lifestyle services, transportation, and entertainment. By encouraging smart service development, conceptualizing scenarios, and designing interactive experiences, the competition seeks to foster services tailored to meet the needs of Southeast Asian markets.
Enabling Comprehensive Developer Empowerment
In addition to the continuation of the prize money system from previous editions, OPPO ColorOSHack 2023 offers an array of development capabilities through the Pantanal Platform and the Pantanal DevKit. The platform encompasses Pantanal DevFwk, Pantanal DevStudio, and supporting guidelines, providing developers with the tools needed to expedite low-cost, cross-terminal service development.
The Pantanal Platform's development capabilities include Context Awareness, Service Running, and Natural Interaction. By utilizing Pantanal DevFwk, developers can effortlessly transform complex cross-terminal, multi-service entry points into user-friendly interfaces, ensuring swift adaptation to various terminals and entry points while optimizing cross-platform operational efficiency.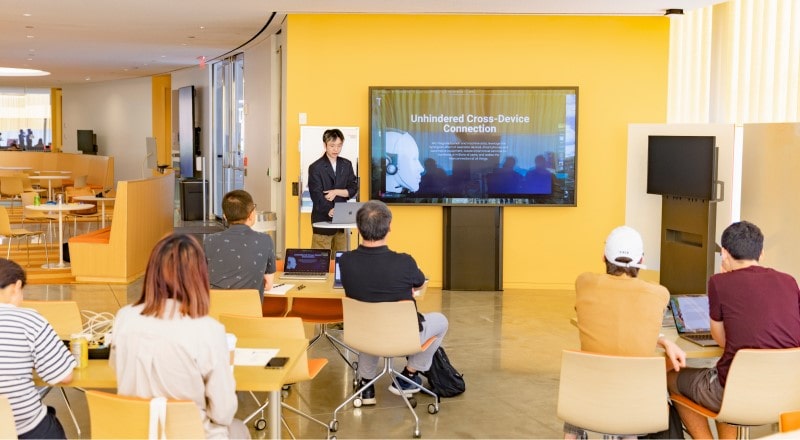 The all-new Pantanal DevStudio streamlines the development process by offering multiple business module options, integrating the integrated development environment for relevant Pantanal modules. This empowers developers to reduce costs and enhance efficiency, providing consistent cross-platform rendering and real-time previews across multiple entry points and devices.
Technical Support and Mentorship
OPPO ColorOSHack 2023 goes the extra mile in supporting participants throughout the contest. Online event briefings and Q&A salons are arranged to answer developers' questions and guide them in utilizing the Pantanal Platform and Pantanal DevStudio. During the final round's device debugging phase, participants will receive direct technical support from the OPPO technical team. The contest also invites local Southeast Asian entrepreneurs and OPPO industry experts to offer professional advice at the final venue, ensuring a rich learning experience.
Building an Inclusive Pantanal Ecosystem
With a vision of creating a beyond-boundary ecosystem, OPPO ColorOS strives to empower Southeast Asian developers through the ColorOSHack 2023 competition. By lowering development barriers, optimizing training systems, and assisting outstanding global developers, OPPO aims to create a more open and dynamic Pantanal ecosystem, thereby expanding the possibilities for intelligent living experiences for over 500 million ColorOS users worldwide.