The iconic arcade game "Metal Slug" will return to the Philippine market with its upcoming soft launch. VNGGames, the official publisher of "Metal Slug: Awakening," has also announced its acquisition of the license from SNK and its collaboration with TiMi Studio to develop and supervise the game. This highly anticipated release will stir up childhood memories of the 80s and 90s, featuring beloved characters, vehicles, and weapons that made the original game a legendary hit.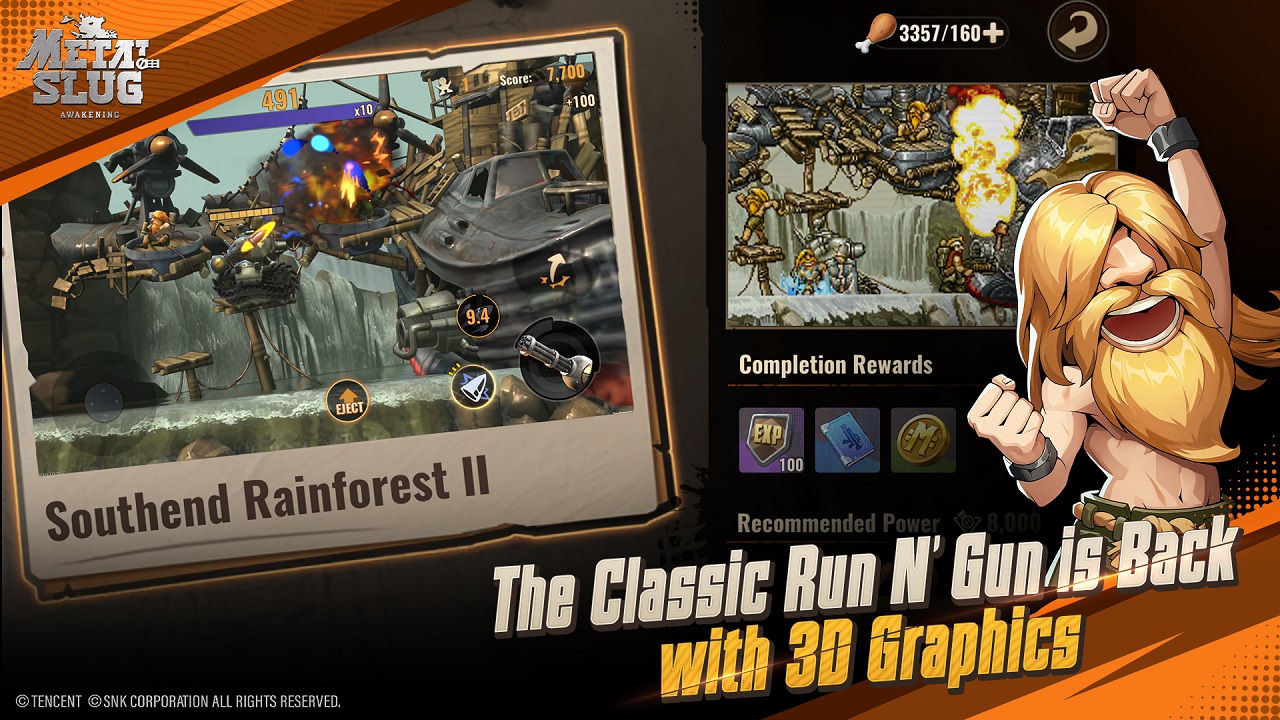 Reviving the Classic
"Metal Slug: Awakening" pays homage to the original arcade game, faithfully retaining its classic elements while infusing them with modern enhancements. Players can also expect to embark on thrilling Run n' Gun adventures alongside the iconic heroes Marco, Tarma, Fio, Eri, and Hyakutaro Ichimonji. From the Super-vehicle 001 to camels and gatling guns, all the fan-favorite vehicles and weapons are back in action, offering an immersive gaming experience reminiscent of the golden era of gaming.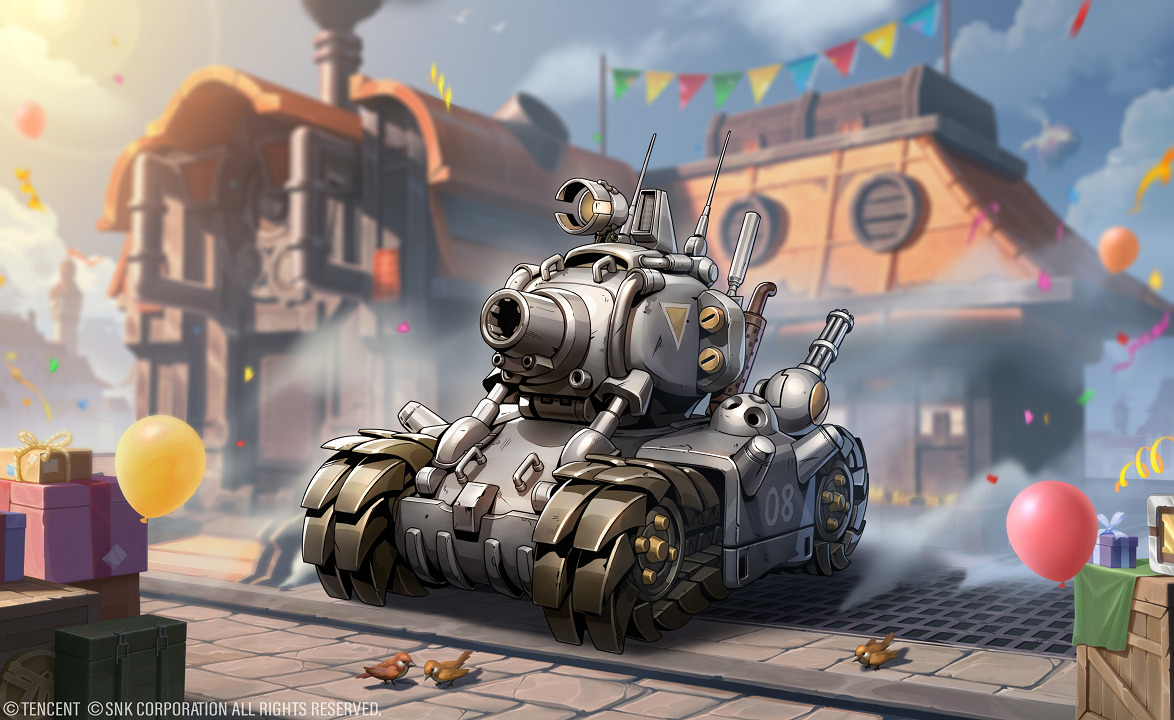 A Visual Upgrade
The mobile version of "Metal Slug: Awakening" brings the game's graphics into the modern age. While preserving the side-scrolling gameplay that fans love, the developers have comprehensively upgraded the visuals from pixel art to stunning 3D graphics. This enhancement adds a new level of depth and visual appeal to the familiar gameplay, ensuring that both longtime fans and new players will be captivated by the game's aesthetics.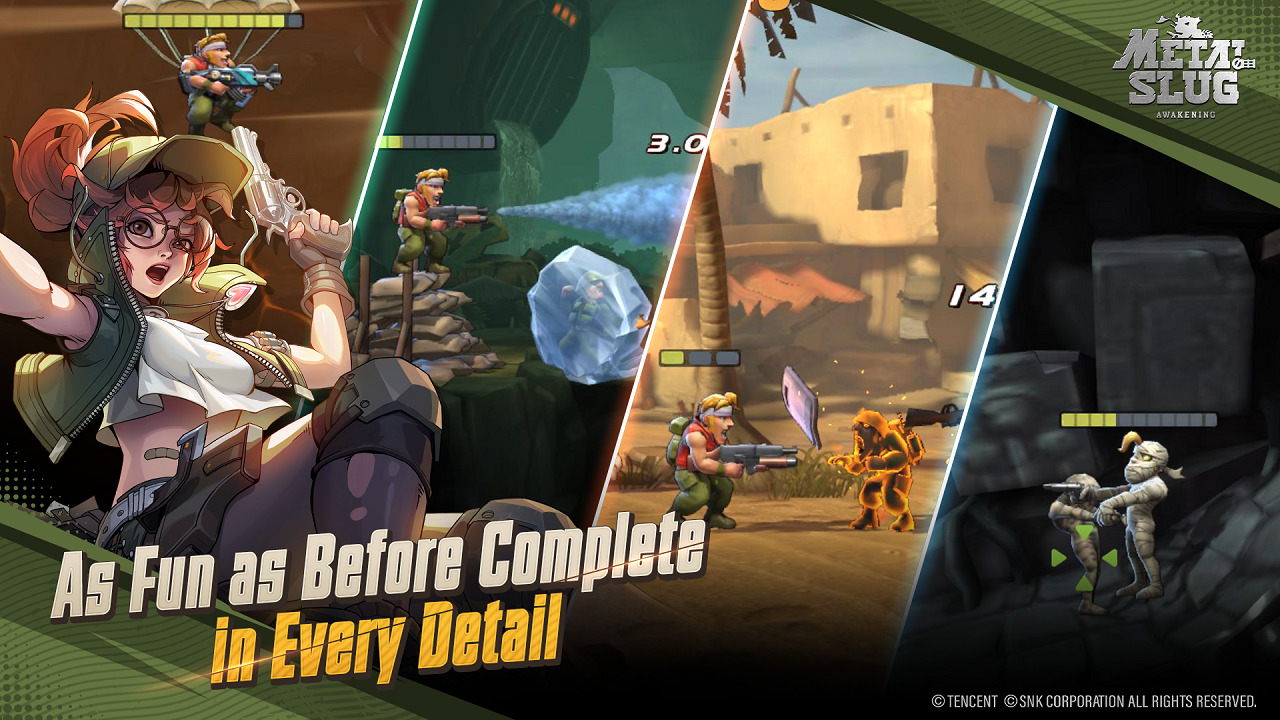 Exciting New Features
In addition to the classic elements, "Metal Slug: Awakening" introduces exciting new features that enrich the gameplay experience. Players can engage in intense combat with the addition of combat gameplay, offering diverse ways to take on enemies. The game also introduces the "Hot Pursuit" mode, a roguelike element that rewards players with enhancement abilities upon level completion. This innovative feature adds depth and variety to the gameplay, allowing players to choose their preferred combat style and avoid repetitive routines.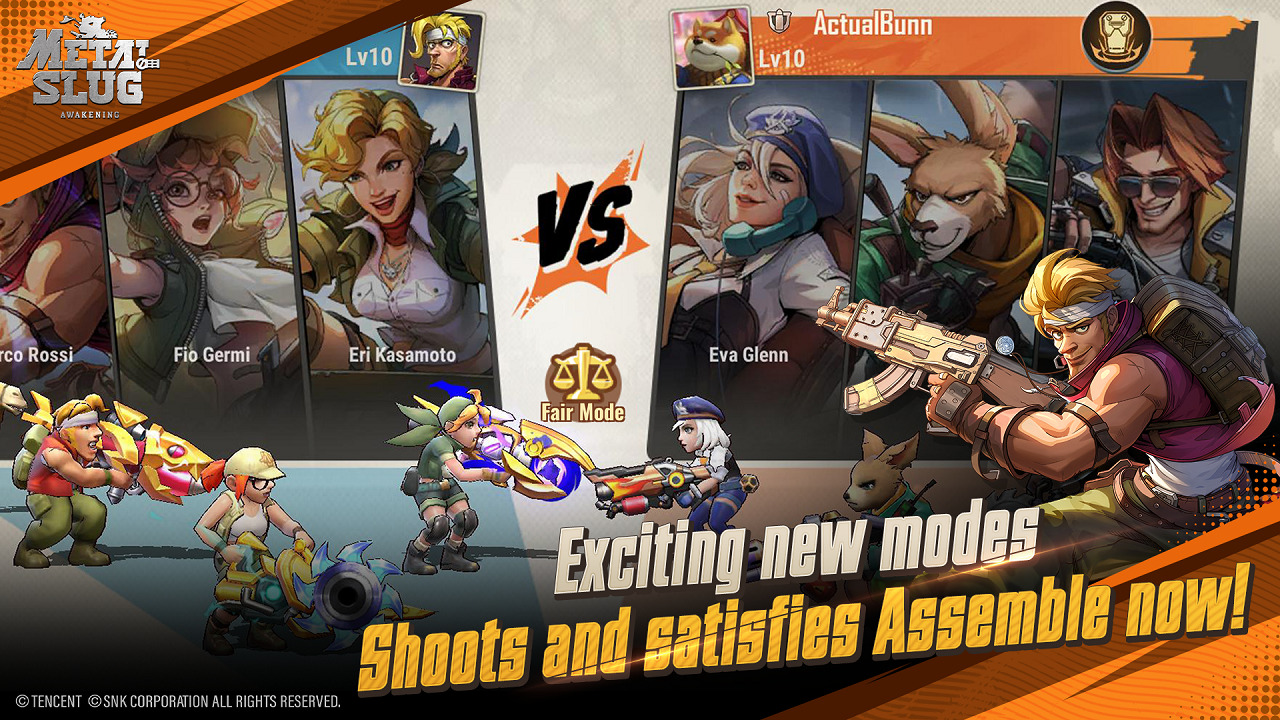 Challenging Mazes and Exclusive Power-up
Prepare for thrilling challenges in "Metal Slug: Awakening" as it introduces "The Maze," an exclusive power-up challenge that tests players' skills. By obtaining vehicle-strengthening materials within "The Maze," players can bolster their firepower and increase their chances of success in upcoming battles. This exciting addition adds strategic depth and further motivates players to overcome formidable obstacles.

Join the Metal Slug Community
To keep players updated and engaged, VNGGames has launched official social platforms for "Metal Slug: Awakening." Fans can stay connected and be the first to receive the latest news and soft-launch information. By joining the official fan group, players can interact with fellow commanders and share their excitement for the game.
Follow the official social media accounts on Facebook, YouTube, TikTok, Instagram, and Discord for a direct connection to the Metal Slug community.