PLDT Enterprise is dedicated to empowering visionary leaders to achieve their business goals. By providing digital solutions, problem-solving expertise, and a belief in the power of collaboration, PLDT Enterprise supports these leaders in realizing their visions, driving economic growth, and positively impacting society.
Leaders Who Overcame Challenges and Prioritized People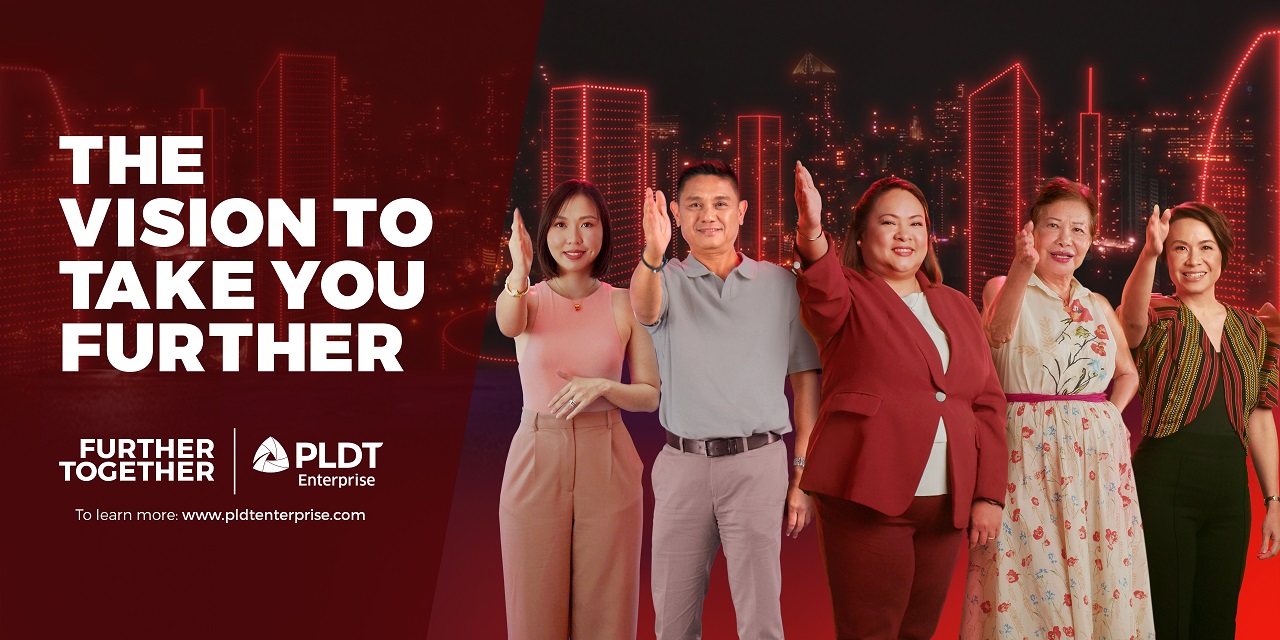 Sonya Garcia – Recreating Happiness Through Sonya's Garden
Former banker Sonya Garcia turned a personal struggle into an inspiring venture by establishing Sonya's Garden. This pioneering bed-and-breakfast business in Capiz is a testament to her vision and determination to create a sanctuary inspired by her grandmother's garden.
Dr. Diana Edralin – Revolutionizing Healthcare Through Roche (Philippines) Inc.
Meanwhile, Dr. Diana Edralin, General Manager of Roche (Philippines) Inc., is leading the transformation of the healthcare ecosystem. By ensuring access to innovative solutions and fostering a diverse and inclusive workforce, she aims to improve patient outcomes and make a lasting impact on society.
Marivic del Pilar – Embracing Technology for Victory Liner
As the President and General Manager of Victory Liner, Marivic del Pilar embrace technology to overcome the challenges posed by the pandemic and enhance commuter services. In addition, her vision to adapt to digital solutions has enabled the company to recover and thrive amidst mobility restrictions.
Judd Balayan – Navigating Challenges with DBB Group
Judd Balayan, COO and CFO of the DBB Group, demonstrate exemplary leadership in managing the group's finances, winning new accounts, and prioritizing staff welfare and health. He also believes that energizing and engaging the team can achieve success even during challenging times.
Jacqe Gutierrez – Creating Joy Through Local Beauty Brands
Jacqe Gutierrez, CEO and co-founder of Happy Skin Cosmetics, BLK Cosmetics, and Seoul White Korea, is driven by her vision to develop cosmetics that cater specifically to Filipinas. With a focus on creating products that bring joy, she believes in the potential of local brands to compete in the international market.
PLDT Enterprise: Enabling Visionaries to Thrive Together
PLDT Enterprise understands that visionary leaders require support to realize their ambitions. Mitch Locsin, PLDT and Smart First Vice President and Head of Enterprise and International Business Groups, emphasizes the company's commitment to customer success. With a comprehensive suite of digital solutions, an extensive network, and a wealth of experience, PLDT Enterprise is a trusted partner for businesses of all sizes.
Future-Ready Solutions and Collaborative Approach
PLDT Enterprise continues to enhance its network infrastructure and technological capabilities to provide the right digital solutions for enterprises navigating market disruptions. By obtaining certifications in domain services, the company strengthens its expertise in the ever-evolving technology landscape. PLDT Enterprise strives to help businesses thrive and turn their visions into reality through a customer-centric approach and a shared belief in moving further together.