Metrobank account holders can now experience a more streamlined way of sending money to friends and family through the newly launched QR feature on the NEW Metrobank App. This feature aims to simplify fund transfers, making banking safer, easier, and more secure than ever before.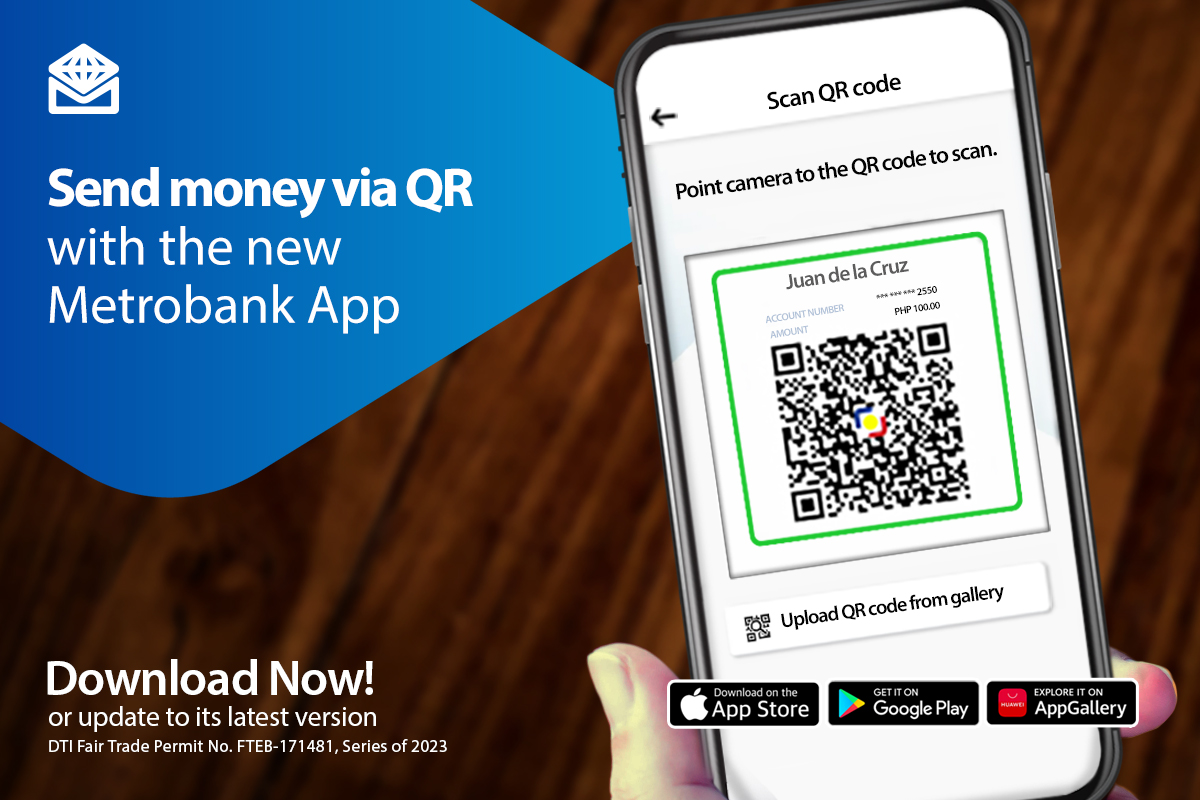 Effortless Money Transfer with QR Codes
With the QR feature, users can initiate instant money transfers by either scanning or uploading a QR code associated with their recipient's account, whether it's another Metrobank account or an account with a different bank or e-wallet. This advancement enhances the user experience by providing a seamless and efficient way to transfer funds.
Waived InstaPay Fees for Added Convenience
As an exclusive incentive, Metrobank users sending money worth Php1,000 and below will enjoy waived InstaPay fees until September 30, 2023. This special promotion encourages users to embrace the new QR feature and experience the benefits of convenient and cost-effective fund transfers.
Simple Steps to Utilize the QR Feature
Accessing and utilizing the QR feature on the NEW Metrobank App is straightforward and user-friendly. Here's how users can send and receive money using the QR code functionality:
For Sending Money:
From the app's dashboard, select "QR" on the bottom navigation menu.
Scan or upload the recipient's QR code.
Fill in the necessary transaction details. For transactions worth Php1,000 and below, a transfer fee of Php0.00 will be displayed on the confirmation page.
For Receiving Money:
Access the "QR" option from the dashboard's bottom navigation menu.
Choose "Generate QR code" and input the required information, including the desired amount to receive.
Share the generated QR code with the sender or save it for future use.
Seamless Banking Experience with QR
By leveraging the national standard for QR payments, QR Ph, initiated by the Bangko Sentral ng Pilipinas, the NEW Metrobank App is revolutionizing money transfers. This feature caters to users who seek a modern, secure, and convenient banking experience.
Download the NEW Metrobank App for Hassle-Free Banking
To enjoy this QR feature, download the NEW Metrobank App from the Apple App Store, Google Play, and the Huawei AppGallery. Ensure that you have the latest version (ver 1.7.1) to access the full range of banking services anytime, anywhere.