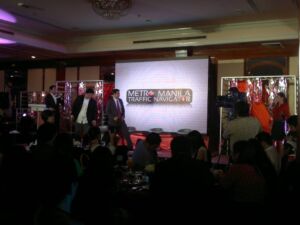 MMDA-TV5 Traffic Navigator System launch
Last August 1, TV5 and MMDA launch the MMDA traffic navigator system which I blogged about a few weeks ago. The Metro Manila Traffic Navigator system is the country's first ever digitized traffic information system that lets motorists and commuters view the traffic situation around the metro in real time over the internet.
The Traffic Navigator provides the public an overview of the traffic situation on EDSA, C5, Quezon Avenue, Espana, Roxas Blvd. and SLEX. They can check via system view, line view or on Google maps. I prefer line view because it is very easy to find the street that I'm looking for but if you are the guy who isn't familiar with the streets around the metro, I suggest that you use the Google maps view.
The MMDA Metro base updates the situation for no less than 67 intersections every 5 to 15 minutes. After the public release of public beta version last June 29 at least 6,000 drivers and commuters have been using the TV5-MMDA traffic navigator everyday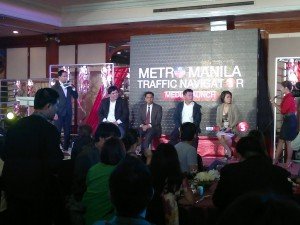 The panel at Q&A
Along with the media launch of the Traffic Navigator system is announcement of the future release of interaksyon.com's iPhone and iPad app which will come with Traffic Navigator system and 92.3 Radyo Singko. You can also view tweets of kapatid reporters and reply to them in-app.
Oh, if you're asking on what browsers and OS is the Traffic navigator system compatible. It will run on Wintel computers, Macs, Linux machines, iPhones, iPads, Android phones, Windows Mobile, Opera, and any web browser already installed on mobile gadgets.
---
Enter your email address:
Delivered by FeedBurner